One of the most active weeks of the entire season has begun with USA Greco athletes set to appear in two tournaments in two countries mere days apart.
Up first is the Matteo Pellicone Memorial in Rome, Italy, a United World Wrestling "Ranking Series" event. Our full-scale preview is now available on FLO, and in it is an explanation of why this tournament is perceived by the US program as their next step towards Olympic qualification, pending the outcome in five Olympic categories. Reminder: Matteo Pellicone begins Wednesday at 10:30am local time (4:30am ET), which is also the same the event starts on Thursday.
There is no time for a breather after Pellicone wraps. That's because Friday ushers in Thor Masters from Nykobing Falster, Denmark. As of press time, Thor Masters is actually the larger tournament of the two, boasting 157 registered competitors while Pellicone's tally (according to UWW's entry list) sits at 115. 67 kilograms alone in Denmark will feature 25 athletes.
Three other differences of note between Thor Masters and Pellicone could be summed up this way (aside from geography):
Pellicone is a Ranking tournament, Thor Masters is not.
Thor Masters observes the Nordic System format (minimum of two matches, pool system).
Thor Masters' first day of action (Friday) begins in the afternoon (4:00pm local time, 10:00am ET).


Athletes in most brackets who wind up advancing past their pools could see as many as five or six matches. This is one reason why Thor Masters is so popular, and not just for the US. However, no US athletes who are slated to compete in Italy are registered for Thor Masters — although, there are several Scandinavian wrestlers registered for both Pellicone and Thor.
Thor Masters 2020 Entries
The US roster has been amended, as a few US wrestlers who were originally scheduled to make the trip have since withdrawn.
TEAM USA ROSTER
*Current US National Team
55 KG
*Brady Koontz (TMWC/Ohio RTC)
60 KG
*Mike Fuenffinger (Army/WCAP)
67 KG
Lenny Merkin (NYAC/NJRTC)
Alex Sancho (Army/WCAP)
77 KG
Andrew Berreyesa (NYAC/FLWC)
Tommy Brackett (NMU)
Alex Mossing (Air Force)
Spencer Woods (NYAC/NMU)
87 KG
Carter Nielsen (Minnesota Storm/NMU)
97 KG
*Lucas Sheridan (Army/WCAP)
130 KG
*Cohlton Schultz (Sunkist)
The Rest
55 kg
Sergis Gevorgizyan (AUT)
Koriun Sahradian (UKR)
60 kg
Zore Abovian (UKR)
Alexander Bica (SWE)
Dawid Ersetic (POL)
Ardit Fazljija (SWE)
Mert Ilbars (TUR)
Helary Mägisalu (EST)
Nikolai Mohammadi (DEN)
Viktor Petryk (UKR)
Przemyslaw Piatek (POL)
Michal Tracz (POL) 2012 University World silver, '13 Military World bronze
63 kg
Onur Atalay (TUR)
Mikkel Lassen (DEN)
Justas Liaugminas (LTU)
Ivan Lizatovic (CRO)
Deniz Menekse (GER)
Justas Petravicius (LTU)
Marco Stoll (GER)
Vasyl Symonenko (UKR)
67 kg
Aker Al Obaidi (AUT)
Mateusz Bernatek (POL) 2017 World silver
Fredrik Bjerrehuus (DEN) Five-time Thor Masters gold
Denis Bolunov (EST)
Simon Erlandsson (SWE)
Dominik Etlinger (CRO) 2010 Junior World silver, '12 Junior World bronze
Oleksandr Hrushyn (UKR) 2015 Cadet World Champion, '17 Junior World silver
Ricardas Ivanovas (LTU)
Daniel Janecic (CRO)
Andre Jönsson (SWE)
Hävard Jørgensen (NOR)
Kadir Kamal (TUR)
Dawid Karecinski (POL) 2011 Junior World silver
Konstantinas Kesanidi (LTU)
Bohdan Kovernyuk (UKR)
Armando Molin (SWE)
Gökhan Özcan (TUR)
Roman Pacurkowski (POL)
Ott Saar (EST)
Gevorg Sahakyan (POL) 2018 World bronze
Kristupas Sleiva (LTU)
Daniel Soini (SWE)
Morten Thoresen (NOR)
Edgaras Venckaitis (LTU) 2014 World bronze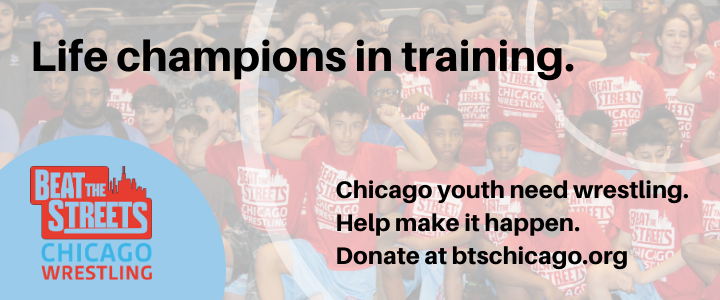 72 kg
Sebastian Aak (NOR)
Elias Andersson (SWE)
Christoph Burger (AUT)
Nils Buschner (GER)
Igor Bychkov (UKR) 2019 Junior World bronze
Murat Dag (TUR) 2017 U23 World bronze
Erkan Ergen (TUR) 2018 Junior World bronze
Avtandil Gigolashvili (SWE)
Serhii Hrushyn (UKR)
Idris Ibaev (GER)
Oliver Jensen (DEN)
Titas Kerssevicius (LTU)
Luka Malobabic (CRO)
Erik Persson (SWE)
Didrik Silverin (SWE)
Maximilian Simon (GER)
Timmy Sköld (SWE)
Emil Svensson (SWE)
77 kg
Lukas Ahlgren (SWE)
Serkan Akkoyun (TUR)
Edgar Babayan (POL) 2005 University World bronze, '17 Thor Masters gold
Rajbek Bisultanov (DEN) 2018 U23 World silver, '19 Thor Masters gold
Piotr Duk (POL)
Juan Angel Escobar (MEX)
Paulius Galkinas (LTU)
Arsen Julfalakyan (ARM) 2014 World Champion, '12 Olympic silver,'10 World silver, two-time World bronze
Ranet Kaljola (EST)
Antonio Kamenjasevic (CRO) 2014 Cadet World silver
Dawid Klimek (POL)
Oliver Krüger (DEN)
Per Anders Kure (NOR) 2018 Junior World bronze
Erik Löser (GER)
Jonas Møller (DEN)
Iwan Nylipiuk (POL)
Simon Öllinger (GER)
Anton Olsson (SWE)
Albin Olofsson (SWE)
Pavel Puklavec (CRO)
Maximilian Schwabe (GER)
Bozo Starcevic (CRO) Four-time Zagreb Grand Prix gold
Marcel Sterkenburg (NED)
Oldrich Varga (CZE)
Mateusz Wolny (POL)
82 kg
Vitalii Andriiovych (UKR)
Ali Osman Erbay (TUR)
Marcel Hein (DEN)
Alex Kessidis (SWE) 2019 World silver
Karlo Kodric (CRO)
Bogdan Kourinnoi (SWE)
Hans Uku Leitham (EST)
Arminas Lygnugaris (LTU)
Filip Sacic (CRO)
Tyrone Sterkenburg (NED)
Aleksander Stjepanetic (SWE)
Hannes Wagner (GER)
Michael Wagner (AUT)
87 kg
Zakarias Berg (SWE) 2015 Junior World bronze, '12 Cadet World bronze, '17 European Championships gold, '19 Thor Masters gold
Turpal-Ali Bisultanov (DEN)
Filip Chrzqszcz (POL)
August Eriksson (SWE)
Ivan Huklek (POL) 2017 U23 World silver
Erik Int (EST)
Arkadiusz Kulynycz (POL)
Jacob Logård (SWE)
Vjekoslav Luburic (CRO)
Julius Matuzevicius (LTU)
Martynas Nemsevicius (LTU)
Petr Novak (CZE)
Emil Sandahl (SWE)
Eividas Stankevicius (LTU)
Andreas Välis (EST)
Anton Vieweg (GER)
97 kg
Mathias Bak (DEN)
Felix Baldauf (NOR) 2014 Junior World bronze, '17 European Championships gold, '19 European Games bronze, two-time Thor Masters gold
Zielimkhan Dzihasov (UKR)
Suleyman Erbay (TUR) 2018 U23 European Championships bronze
Anton Eurén (SWE)
Daniel Gastl (AUT) 2013 Junior World silver, '16 University World silver
Patryk Kaminski (POL)
Leon Kessidis (GRE)
Ilja Klasner (GER)
Vladlen Kozliuk (UKR)
Gerard Kurniczak (POL)
Vilius Laurinaitis (LTU)
Pontus Lund (SWE)
Tadeusz Michalik (POL) 2014 University World bronze, '16 Golden Grand Prix silver
Markus Ragginer (AUT)
Bugra Tasinen (TUR)
130 kg
Alin Alexuc-Ciurariu (ROU) Two-time Olympian, 2019 European Championships bronze
Hamza Bakir (TUR) 2019 Junior World bronze
Leonard Berei (ROU) Two-time Junior European Championships bronze
Stepan David (CZE)
Romas Fridrikass (LTU)
Christian John (GER)
Mateusz Karecinski (POL)
Jello Krahmer (GER) 2017 U23 World bronze
Rafal Krajewski (POL)
Karl Marbach (GER)
Oskar Marvik (NOR) 2019 Zagreb Grand Prix gold
Nikola Milatovic (NOR)
Marcin Luto (POL)
Rafal Plowiec (POL)
Franz Richter (GER)
2020 Herman Kare Results
This past weekend saw the Herman Kare International in Kouvola, Finland. Participation, as alluded to last week, was heavily one-sided in the home country's favor, which is reflected in the tournament's results. That is normal for Herman Kare. It is not unlike the United States' Dave Schultz Memorial, although as Finnish-dominated as the event was, there were still plenty of wrestlers from other areas of Europe. In addition, it should be noted that a good number of athletes who competed last week in Finland are also registered for Thor Masters (for those who would like to cross-reference).
60 kg
GOLD: Lauri Mahonen (FIN)
SILVER: Dinislam Bammatov (RUS)
BRONZE: Helary Maegisalu (EST)
BRONZE: Jusso Latvala (FIN)
67 kg
GOLD: Elmer Mattila (FIN)
SILVER: Kasperi Jauhanen (FIN)
BRONZE: Andreas Vetsch (SUI)
BRONZE: Ott Saar (EST)
72 kg
GOLD: Mikko Peltokangas (FIN)
SILVER: Akseli Yli-Hannuksela (FIN)
BRONZE: Joni Komppa (FIN)
BRONZE: Krili Babichuk (RUS)
77 kg
GOLD: Tero Halmesmaki (FIN)
SILVER: Ranet Kaljola (EST)
BRONZE: Sakke Purolainen (FIN)
BRONZE: Jonni Sarkkinen (FIN)
82 kg
GOLD: Jarno Alander (FIN)
SILVER: Otto Ketonen (FIN)
BRONZE: Exauce Mukubu (NOR)
87 kg
GOLD: Toni Metsomaki (FIN)
SILVER: Ramon Betschart (SUI)
BRONZE: Erik Int (EST)
BRONZE: Vili Ropponen (FIN)
97 kg
GOLD: Aleksandr Badanin (RUS)
SILVER: Damian Von Euw (SUI)
BRONZE: Richard Karelson (EST)
130 kg
GOLD: Nikola Milatovic (NOR)
Koguashvili Speaks On Olympic Ban
The Russian Nationals begin Thursday in Novosibirsk. Perhaps the most high-profile domestic tournament for any nation on Earth, the Russian Nationals (in some weight categories, not all) are tasked with determining either Olympic Team members — or participants for Continental Championships.
Last week, Russian head coach (and five-time World champ) Gogi Koguashvili confirmed to WrestRus several interesting items, including that Roman Vlasov (77 kg) is being held back from the Nationals in effort to prepare to qualify the weight class in March. This move paves the way for '18 World champ Aleksander Chekhirkin. If Chekhirkin is victorious this week, he will enter the Euros.
When asked why Russia is not sending any athletes this week to Italy for Pellicone, Koguashvili responded by saying (translated to English): "We are not interested in participating in ranking tournaments. The main start for us is a licensed (qualifying) tournament. Yes, in ranking tournaments you can score points and count on a more favorable draw, but our guys are ready to fight with the strongest, and practice shows that we never have simple subgroups."
Pertaining to Russia receiving the banhammer last month from the IOC (International Olympic Committee) due to a novel-worthy list of doping infractions, Koguashvili said, in part, "This does not threaten our federation. So, we will play at the Olympic Games. We will go without a flag and an anthem, unofficially all the results will be taken into account, and we are sure that we will be met at home with both the flag and the anthem."
Questions? Concerns? Feel like reaching out? Do so on Twitter, Facebook, and Instagram!


Listen to "5PM32: Previewing Senior Nationals with Dennis Hall" on Spreaker.
SUBSCRIBE TO THE FIVE POINT MOVE PODCAST
iTunes | Stitcher | Spreaker | Google Play Music | RSS
Notice
: Trying to get property 'term_id' of non-object in
/home/fivepointwp/webapps/fivepointwp/wp-content/themes/flex-mag/functions.php
on line
999