The conclusion of the 2019 Thor Masters Invitational did not bring with it the collection of medals most in the US might have been banking on. Assuming that is the case, it's easy to understand why, at least on the surface.
American athletes have only been going over to Denmark for the tournament since 2016, and outside of a few, including former National Team member Marco Lara, that first roster was comprised mainly of developing wrestlers from Northern Michigan University.
But a year later, it was all so different. Two champs — Robby Smith (130 kg, NYAC/Chicago RTC) and Ildar Hafizov (60 kg, Army/WCAP) — and one bronze, Patrick Smith (Minnesota Storm), who checked in at 71 kilos for that event. In 2018, there were only two medalists, but they were both silvers, Randon Miranda (60 kg, NYAC/OTS) and Jesse Thielke (63 kg, NYAC/LOG).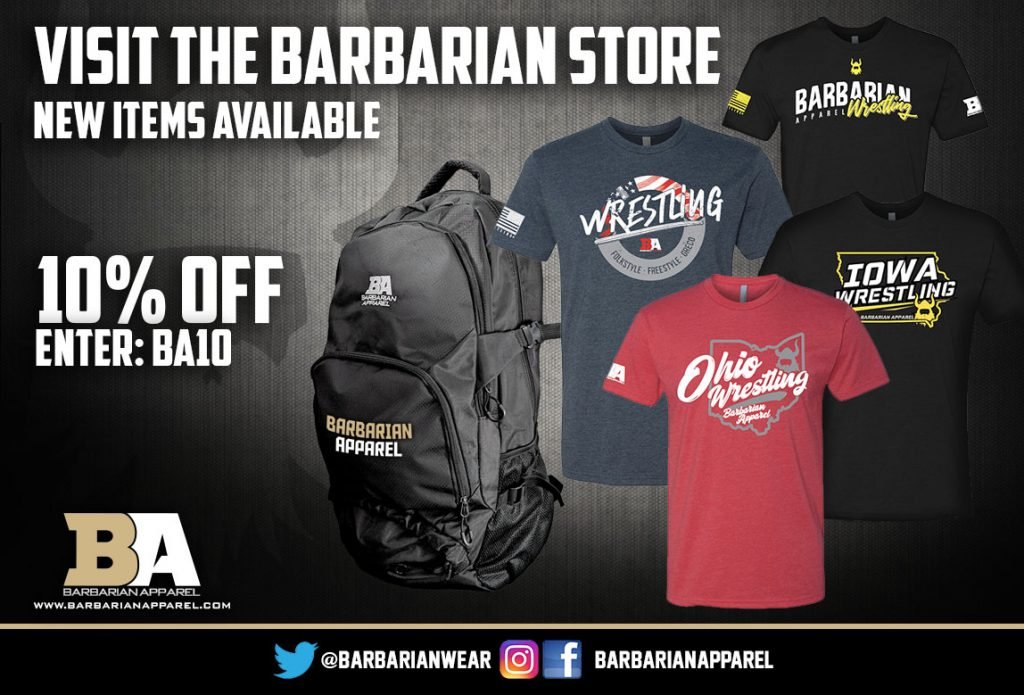 By the close of business Saturday afternoon, America had but one medalist, bronze G'Angelo Hancock (97 kg, Sunkist, world no. 3), whose lone blemish came at the hands of multi-time Military World medalist Elias Kuosmanen (FIN). But again, still, one medal. With Sammy Jones (63 kg, NYAC/OTS) bombing the brakes off of 2016 Olympic bronze Stig-Andre Berge, and Pat Smith and two-time U23 World Teamer Jesse Porter (77 kg, NYAC/OTS) in action, multiple placings at this difficult European tournament seemed like a lock.
Although that didn't happen, the 2019 version of Thor Masters was still successful for the US if you were paying close attention.
Several contending athletes who don't train and compete overseas regularly funded themselves for the trip; and as history has demonstrated, that makes a difference in terms of domestic prowess.
Two high school-age stars, 2017 Cadet World champ Cohlton Schultz (130 kg, Sunkist) and '18 Cadet World Teamer Dominic Damon (63 kg, WA), both entered the tournament and had their moments. Schultz lost to a pair of experienced Seniors by a combined two points, and Damon gave Hungary's Bence Kovacs a nice scare.
The program's hottest athlete earned his third overseas medal of the year.
But most importantly for the US squad and that which stands as the biggest positive of the event (especially if you're a hardcore fan of the sport) was par terre defense.
Three-time World Team member Patrick Martinez (87 kg, NYAC) went 2-2 at Thor Masters, with his two losses taking place opposite 2016 Olympic bronze/2017 World silver Denis Kudla (GER) and Amer Hrustanovic (AUT). Neither opponent was able to turn Martinez despite their best efforts. Hrustanovic lifted Martinez in Germany in August. On Saturday, he tried again but seemed to have no realistic shot. As for Kudla (who fell in the final to Zakarias Berg of Sweden in what was the biggest win of the latter's career thus far), he too attempted to elevate Martinez and came up short. In another go-round, Martinez actually escaped to his feet.
A point of emphasis pertaining to the US program has been not giving up consecutive turns from bottom par terre, which is something National Team head coach Matt Lindland had alluded to recently. This was also a success for the Americans in Denmark. For the most part, athletes who gave up scores on bottom did so either due to one gut or one lift.
Thor Masters 2019 Notes:
The US finished in eighth place, tied with Austria. Germany won, with Ukraine and Norway winding up second and third, respectively.
Seven of the US' 18 victories were via tech fall; eight were via decision; and there were three pins.
Carter Nielsen (82 kg, Minnesota Storm) went 3-0 before he exited the tournament due to injury precaution. This also occurred at the 2017 Thor Masters, as Martinez (2-0) and Ellis Coleman (67 kg, Army/WCAP; 4-0) both bowed out for similar reasons. In Martinez's case, he had a chin laceration and concussion. For Coleman, his shoulder was strained by Edgaras Venckaitis (LTU) in that bout's closing seconds.
Along with Nielsen and Hancock, Pat Smith was the only other US athlete to leave Thor Masters with a winning record.
2019 Thor Masters Full Placewinners
55 kg
GOLD: Fabian Schmitt (GER)
SILVER: Marat Garipov (BRA)
BRONZE: Anders Roenningen (NOR)
60 kg
GOLD: Etienne Kinsinger (GER)
SILVER: Christoph Kraemer (GER)
BRONZE: Lauri Maehoenen (FIN)
63 kg
GOLD: Stig-Andre Berge (NOR)
SILVER: Lenur Temirov (UKR)
BRONZE: Nasrullakh Nassibov (UKR)
67 kg
GOLD: Fredrik Bjerrehuss (DEN)
SILVER: Ruslan Kdrynets (UKR)
BRONZE: Aleksey Kalinichenko (UKR)
72 kg
GOLD: Parviz Nasibov (UKR)
SILVER: Vegard Joergensen (NOR)
BRONZE: Michael Widmayer (GER)
77 kg
GOLD: Roland Schwarz (GER)
SILVER: Florian Neumaier (GER)
BRONZE: Volodymyr Yakovlev (UKR)
82 kg
GOLD: Rajbek Bisultanov (DEN)
SILVER: Hannes Wagner (AUT)
BRONZE: Bogdan Kourinnoi (FIN)
87 kg
GOLD: Zakarias Berg (SWE)
SILVER: Denis Kudla (GER)
BRONZE: Amer Hrustanovic (AUT)
97 kg
GOLD: Matti Elias Kuosmanen (FIN)
SILVER: Felix Baldauf (NOR)
BRONZE: G'Angelo Hancock (USA)
130 kg
GOLD: Nikolay Kuchimiy (UKR)
SILVER: Eduard Popp (GER)
BRONZE: Konsta Maenpaeae (FIN)
Damon On Thor
To be sure, Damon walked into the weekend sporting a substantial amount of previous experience against foreigners. However, all of that experience took place at the age-group level, making Thor Masters his first major Senior event. Though he technically finished high school early (and will be attending NMU in the fall), there's no getting around his youth. After all, both he and Schultz were the two youngest competitors in the tournament.
That being said, Damon is wise beyond his years — and a little wiser still following the weekend. He provided these insights by request Saturday evening.
"For me, I think it's pretty obvious that the biggest thing I was lacking at this tournament was the physical strength to get past these guys' arms. I felt like my positioning and pace in the pummel were great, but I didn't have enough straight power to get my guys out of position enough to find a score. Also, in my second match, I got a lucky shot on top and got into a reverse lift position but made a bad judgement call to let him get funky and roll around instead of picking him up off the mat and launching him.
"Overall, I felt really good about my approach and feel like I'm right there with these guys. I just need to get in the weight room and make a few adjustments. Also, the tournament in general was just a great environment and I definitely plan on coming back.
"I'm also super excited the camp, as well. I think it will be a fantastic opportunity to work my way into the Senior level and get the experience wrestling these older, stronger guys that I need moving forward."
Questions? Concerns? Feel like reaching out? Do so on Twitter, Facebook, and Instagram!
Listen to "5PM21: Paul Tellgren, Ellis Coleman and Alec Ortiz stop by the Five Point Move Podcast" on Spreaker.
SUBSCRIBE TO THE FIVE POINT MOVE PODCAST
iTunes | Stitcher | Spreaker | Google Play Music | RSS
Notice
: Trying to get property 'term_id' of non-object in
/home/fivepointwp/webapps/fivepointwp/wp-content/themes/flex-mag/functions.php
on line
999