This past weekend saw the running of Turkey's annual Vehbi Emre & Hamit Kaplan event. Arriving immediately on the heels of the Wladyslaw Pytlasinski Memorial in Poland, Vehbi Emre largely received second billing due to Pytlasinski's "Ranking Series" designation.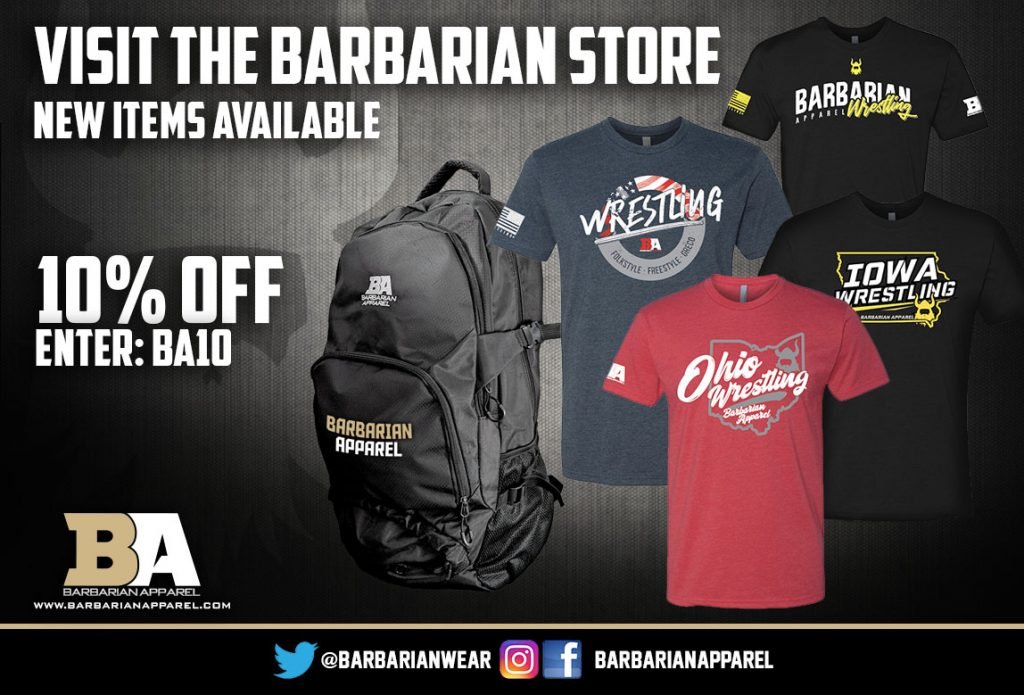 But the degree of participation in Istanbul was anything but second-tier. Among the gold medalists were hometowner Kerem Kamal (60 kg, TUR), multi-time medal winner Artem Surkov (67 kg, RUS), and two-time World Champion Musa Evloev (97 kg, RUS). But — those names represented a small sample size of what was available in the brackets. Both Lorincz brothers, Mirambek Ainagulov (60 kg, KAZ), Azkhol Makhmudov (77 kg, KAZ), and… Aleksander Chekhirkin (77 kg, RUS) also entered the fray. There were plenty of other renowned characters involved, as well; plus, Vehbi Emre brought forth a significant Iranian presence, which easily elevated its status. Pytlasinski got the bright lights, but Vehbi Emre surpassed it in terms of legitimate star power.
Vehbi Emre Notes
Ainagulov, who was to face Kamal in the semifinal before bowing out with an injury, had not been thought of as a possible Tokyo entrant considering Elmurat Tasmuradov is the one who qualified 60 kilograms (at the '19 Worlds) and is widely-regarded as KAZ's #1. However, Ainagulov — who has competed as high as 66 kilos in his career — making 60 (granted +2 kg) in Turkey does raise eyebrows, even if the roster isn't expected to change.
Surkov defeated '16 World Champion Balint Korpasi (HUN) 3-1 in the 67 semis, a passive-gut responsible for the margin. The popular Russian went on to decision Hossein Assad Kolmati (IRI) in the bracket final.
Tamas Lorincz (77 kg, HUN) was downed in the quarterfinal by Demeu Zhadraev (KAZ) 4-3 but managed to earn bronze with a textbook tech over Serkan Akkoyun (TUR). One (Olympic) weight higher, Viktor Lorincz was edged by Vaag Margarian (RUS) in the 87 quarters before coming back for bronze with a pair of workmanlike decisions at the expense of Sosruko Kodzkov (RUS) and Nursultan Tursynov (KAZ), respectively.
Evloev trucked Hungarian Olympian Alex Szoeke early in the second period of the 97-kilo final, capping a 3-0 day with all three victories coming via tech.
Turkey won the tournament with 192 points over Russia (177 pts). TUR had 45 entrants. Russia had 15.
Chekhirkin 1-&-Done
'17 World champ Chekhirkin VSU'ed Erkan Ergen (TUR) in the qualification round and then exited the tournament by injury defaulting to eventual champ Furkan Bayrak (TUR). With Abuyazid Mantsigov having prevailed in Poland last week and two-time Olympic Champion Roman Vlasov placing third, Russia's guy for 77 kilograms in Tokyo, at press time, still appears up in the air. RUS head coach Gogi Koguashvili had yet to comment on the next step in the (presumably ongoing) selection process.
2021 Vehbi Emre Results
June 18 — Istanbul, TUR
55 kg
GOLD: Sajiad Abbasourragani (IRI)
SILVER: Poya Dad Marz (IRI)
BRONZE: Viktor Vedernikov (RUS)
60 kg
GOLD: Kerem Kamal (TUR)
SILVER: Zhaolaman Sharshenbekov (KAZ)
BRONZE: Mirambek Ainagulov (KAZ)
BRONZE: Aidos Sultangali (KAZ)
63 kg
GOLD: Ibragim Labazanov (RUS)
SILVER: Mehmet Ceker (TUR)
BRONZE: Meysam Dalkhani (IRI)
BRONZE: Mustafa Yildirim (TUR)
67 kg
GOLD: Artem Surkov (RUS)
SILVER: Hossein Assadi Kolmati (IRI)
BRONZE: Ensar Karabacak (TUR)
BRONZE: Balint Korpasi (HUN)
72 kg
GOLD: Mohammad Reza Mokhtari (IRI)
SILVER: Murat Dag (TUR)
BRONZE: Stanislav Zaitsev (RUS)
BRONZE: Amin Kaviyaninejad (IRI)
77 kg
GOLD: Furkan Bayrak (TUR)
SILVER: Demeu Zhafraev (KAZ)
BRONZE: Tamas Lorincz (HUN)
BRONZE: Azkhol Makhmudov (KGZ)
82 kg
GOLD: Burhan Akbudak (TUR)
SILVER: Rafael Yunusov (RUS)
BRONZE: Kalidin Asykeev (KGZ)
BRONZE: Salih Aydin (TUR)
87 kg
GOLD: Ramin Tanerisartang (IRI)
SILVER: Vaag Margarian (RUS)
BRONZE: Viktor Lorincz (HUN)
BRONZE: Atabek Azisbekov (KGZ)
97 kg
GOLD: Musa Evloev (RUS)
SILVER: Alex Szoeke (HUN)
BRONZE: Abdulkadir Cebi (TUR)
BRONZE: Uzur Dzhuzupbekov (KGZ)
130 kg
GOLD: Osman Yildirim (TUR)
SILVER: Zurabi Gedekhauri (RUS)
BRONZE: Guennichi Amine (TUN)
Three Rosters
The weeks ahead will give way to an increasing number of national federations formally announcing their rosters for the 2020 Tokyo Olympics. Several countries — such as Denmark, Sweden, Croatia, and Germany — have maintained all along that those who qualified their respective weight categories will automatically make the cut. Japan also made the same declaration prior to Nur-Sultan '19, a procedural wrinkle that certainly worked out in Kenichiro Fumita's (60 kg) favor.
Counting Japan, which secured 77 kilograms at the Asian Qualifier, is a done deal with only two competitors. Hungary's roster for Tokyo has been known for some time, and now Iran has agreed on their five-man delegation with just over a month until the Games begin.
Hungary (HUN)
67 kg: Balint Korpasi — '16 World Champion, multi-time medalist
77 kg: Tamas Lorincz — '19 World Champion, '12 Olympic silver, multi-time medalist
87 kg: Viktor Lorincz — multi-time World medalist
97 kg: Alex Szoeke — '16 Cadet World Champion, '17 Cadet World bronze
Iran (IRI)
60 kg: Alireza Ollah Nejati — '19 World bronze
67 kg: Mohammad Geraei — '19 U23 World Champion, '19 Asian Championships gold
77 kg: Mohammadali Geraei — 2X World bronze
97 kg: Mohammadhadi Abdollah Saravi — '19 U23 World bronze, '20 Asian Championships gold
130 kg: Amin Mirzazadeh — '18 Junior World Champion, '20 Asian Championships gold
Japan (JPN)
60 kg: Kenichiro Fumita — 2X World Champion
77 kg: Shohei Yabiku




Listen to "5PM48: Austin Morrow and Gary Mayabb" on Spreaker.
Listen to "5PM47: Nate Engel and Xavier Johnson" on Spreaker.
Listen to "5PM46: Taylor LaMont and Jessy Williams" on Spreaker.
SUBSCRIBE TO THE FIVE POINT MOVE PODCAST
iTunes | Stitcher | Spreaker | Google Play Music
Notice
: Trying to get property 'term_id' of non-object in
/home/fivepointwp/webapps/fivepointwp/wp-content/themes/flex-mag/functions.php
on line
999