Late last week, Alan Vera (87 kg, NYAC, 5PM #1) received his official United States passport, thereby granting him, among many other things, full eligibility to enter the Last Chance Olympic Trials Qualifier later this spring.
It had been a painstaking process lasting over four years. In March 2016, Vera was a member of Cuba's delegation for the pair of Pan-American events hosted in Frisco, TX. He defected right then and there before eventually settling just outside of New York City. Competitions were sparse throughout the next few seasons, and mainly limited to appearances in the Bill Farrell Memorial. During this time, the pieces were being put in place. Vera required the completion of several steps with regard to immigration procedures, a cumbersome and oft confusing labyrinth of paperwork to those unfamiliar.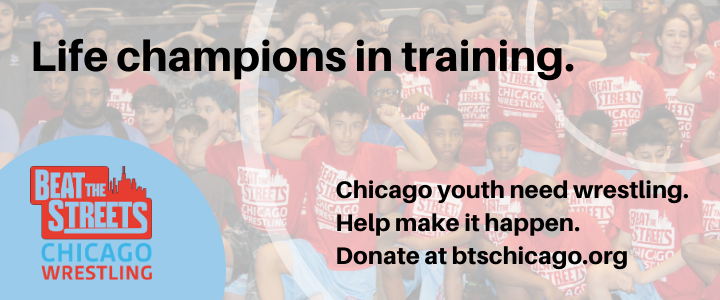 But he never stopped training. So when the winter of '19 arrived and Vera was granted the ability to at least represent the US in United World Wrestling-sanctioned tournaments (but still without licensure to compete in a World-level event as an American), he hit the ground running. First, he won the Dave Schultz Memorial; next he placed third at the Ukrainian International; and then he picked up gold at the Farrell — all while donning "USA" on the back of his singlet. The clouds were beginning to part even further by this time last year. With the Last Chance Olympic Trials Qualifier on the docket for March, Vera was close to reaching the final stage — obtaining his passport.
Though temporarily, everything soon unraveled. COVID swept through the country, quickly creating a backlog for appointments. Then the summer… Then the autumn… Even as Vera earned an actual US National title this past October, he still wasn't eligible for a potential Trials tournament for Serbia if one were to come to fruition. That didn't happen, but what did was an entire holiday season and no word that anything had changed.
Until now.
Vera's last hurdle has thus been cleared, which is good news for him and likely less so for the scope of competitors preparing for the 87-kilogram bracket at Last Chance redux where he should enjoy the top seed in the bracket. When reached for immediate comment on Thursday, Vera expressed nothing but gratitude. This writer opened the topic by saying, "Now all you have to do is start complaining about taxes and then you're truly one of us." Vera's response? "No man, I'm so grateful for the US. I don't want anything for free, I want to pay (taxes). Where I come from, everything is free but you have nothing."
Big Weekend Coming Up
Two overseas events, two opportunities to catch US athletes in action.
Friday begins the second Grand Prix Zagreb Open (in two months) live from Croatia. As of press time, two-time World Team member/Olympic Trials finalist Joe Rau (87 kg, TMWC/IRTC, world #7, 5PM #2) is the only American registered. Rau is currently in Sweden training but expects to make his way over to Croatia later this week. It is mandatory that he undergo a COVID-19 test within 72 hours of the tournament. The Chicago native (who also serves as an athlete-contributor to this platform) checked in briefly earlier on Monday and shared that practices have been going well with his Swedish counterparts.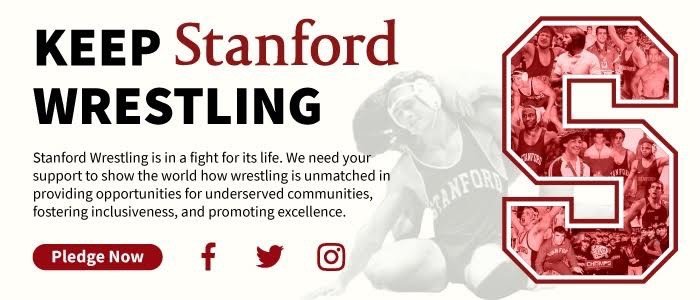 Zagreb will observe the two-day format, meaning repechage through medal matches will be contested on Saturday. Also on Saturday is the Henri Deglane event in Nice, FRA. As reported last week, the US roster for that event is large (12 athletes) and comprised mostly of  All-Marine Team representatives, plus Patrick Smith (77 kg, Minnesota Storm, 5PM #1). Deglane is operating from qualification rounds through finals all on the same day.
Grand Prix Zagreb Open
Zagreb, CRO — January 16-17
TEAM USA ROSTER
+2kg allowance
* — US National Team member
** — Olympic Trials qualified
87 kg: Joe Rau (TMWC/IRTC, world #7, 5PM #2)
2021 Henri Delgane Grand Prix
January 17 — Nice, FRA
TEAM USA ROSTER
+2kg allowance
* — US National Team member
** — Olympic Trials qualified
60 kg: Thomas Hicks (Marines)
**63 kg: Colton Rasche (Marines)
63 kg: Devin Hester (Marines)
*/**67 kg: Jamel Johnson (Marines, 5PM #4)
'19 World Team Trials Challenge Tournament Champion, '19 Final X runner-up, '12 University World bronze
*/**67 kg: Raymond Bunker (Marines, 5PM #3)
'19 World Team, '19 US National Champion, '17 University National Champion
*/**77 kg: Patrick Smith (Minnesota Storm, 5PM #1)
2X World Team, '19 Pan-American Games gold, '16 US National Champion, 3X Pan-American Championships gold, '14 University World silver
*/**77 kg: Peyton Walsh (Marines, 5PM #9)
2X US National Team
*/**82 kg: John Stefanowicz (Marines, 5PM #5 at 77 kg)
'19 World Team, '20 Pan-American Championships gold, 3X US National Team
**87 kg: Terrence Zaleski (Marines, 5PM #10)
87 kg: Vaughn Monreal-Berner (Marines)
87 kg: Joel Nivar (Marines)
*/**97 kg: Daniel Miller (Marines, 5PM #3)
2X US National Champion, '19 World Team Trials Challenge Tournament runner-up, '18 World Team Trials runner-up
Age-Group Gets a Chance
On February 5 at Ringers Wrestling Club in Burlington, Wisconsin will be the first-ever Ringers Greco Showcase. In an interesting twist, the gathering will present a series of dual meets (along with individual bouts) featuring only age-group competitors. Bill Kahle, the coach at Ringers who was also responsible for helping launch the first high school Greco team in American history last year, has worked alongside Combat WC (WI) founder and two-time Cadet World Team coach Lucas Steldt in bringing the Showcase to life. So far, teams include Ringers, Combat, Interior Grappling Academy out of Alaska, and a mix of athletes from other states, as well. In addition, women's freestyle matches are expected for inclusion on the card.
Streaming information and athlete rosters will be released once they become available.


Listen to "5PM43: Christmas Time with Millersville's Kerry Regner" on Spreaker.
SUBSCRIBE TO THE FIVE POINT MOVE PODCAST
iTunes | Stitcher | Spreaker | Google Play Music
Comments
comments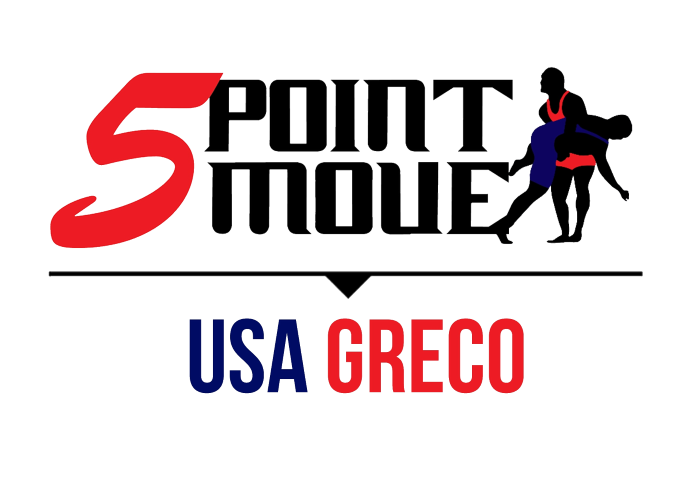 Notice
: Trying to get property 'term_id' of non-object in
/home/fivepointwp/webapps/fivepointwp/wp-content/themes/flex-mag/functions.php
on line
999