The Golden Grand Prix, one of Azerbaijan's gifts to Planet Earth, used to be considered an annual destination tournament for the sport's best competitors. "Used to be" — as in, it's not anymore, but that is only because the Golden Grand Prix has become a casualty of Azerbaijan's still-somewhat-recent economic downslide. As the nation's coffers begin to rebound — and various other financial issues associated with its wrestling federation continue to iron themselves out — hope reigns supreme that this sparkling mega event will once again make its way back onto the competitive calendar.
2015 was a particularly strong year for the Golden Grand Prix. Seven athletes who earned medals had also made the podium at the World Championships two months prior, including Vegas champs Frank Staebler (72 kg, GER, world no. 1) and Zhan Belenyuk (87 kg, UKR, world no. 2). You could throw Belenyuk into the next group, as well; six of the '15 World medalists who also placed at that year's Golden Grand Prix went onto win Olympic hardware eight months later. Like Belenyuk's chief rival Davit Chakvetadze (RUS), who delivered an impressive victory over the Ukrainian in Baku and would do so again in Rio.
As for the United States' presence at '15 Grand Prix, the roster couldn't have been much more robust. Andy Bisek had just come off of securing his second straight World bronze, Jordan Holm was still surging, and mainstays Joe Rau (TMCW/Chicago RTC, and who was then starting his run at 98 kilos)  and Robby Smith (130 kg, NYAC/Chicago RTC) were also involved.
It was a collection of high-profile talent fit for representing the USA at a premier international tournament. But none of the above managed to place. Only one American eventually did.
That man was Jesse Thielke (NYAC/LOG).
A Junior World medalist in 2012, Thielke began his rise to Senior prominence after nailing down a spot on the '13 World Team. When the weights changed entering the 2014 season, and both 55 and 60 kilos were wiped out, 59 took its place and the incomparable Spenser Mango resumed command of Greco's lightest category. Thielke and Mango put forth an entertaining Trials final in '15 — engaging enough, certainly, to see that the Wisconsin athlete was beginning to become an actual threat to the enterprise. But it hadn't all happened just yet, and so Thielke was left to make the best of his spotlighted international opportunities whenever they came along.
And that's what went down in Baku.
They were all hard-fought matches. Thielke decisioned 2010 University World champ Mohsen Hajipour (IRI) 6-2 to start the day. The quarterfinal featured a tech win over Juan Carlos Lopez (VEN), but even that bout was steeped in physicality before Thielke emphatically put it away in the second period. Eventual Olympic bronze and now multi-time World medalist Elmurat Tasmuradov (67 kg, World no. 2) cut Thielke's road to the final short in the semis, though not before the latter put a brief scare into the former thanks to his hyperkinetic scrambling ability.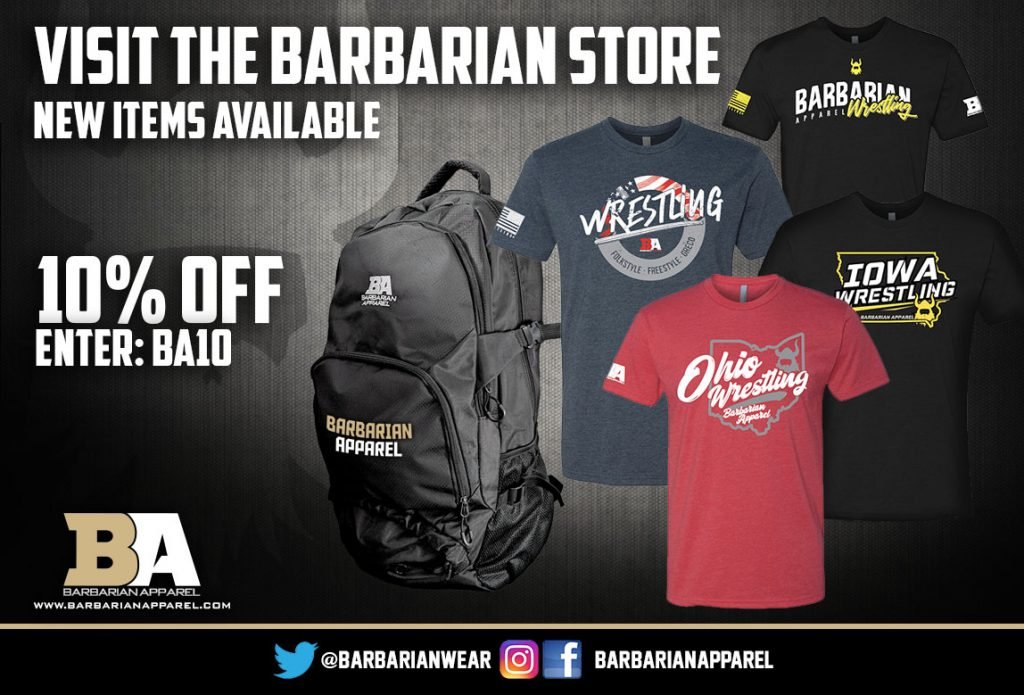 Thielke's loss to Tasmuradov set up a bronze-medal showdown with Merhdad Mardani (IRI), who remains a viable presence in the sport. There were no qualification points for Rio available at the event, naturally, but the intensity which permeated throughout this match suggested otherwise. It was a slugfest, but a technical one. Mardani countered a Thielke bodylock attempt for four in the early going, only to have Thielke stay with his lock — and his momentum — to roll Mardani while earning four points of his own. This blitzing scoring sequence unfolded in the initial :20 of the contest.
There was no quarter sought or given. Thielke scanned Mardani's ties for potential exploitation in the manner he always does. He challenged his opponent's reaction time, tried to advance position, and would go back to the drawing board on any near-misses. And because this is an overseas match in which an American proved victorious, the next most important component should not require much in the way of guessing: par terre. Soon into the second period, Thielke was put down and doggedly defended Mardani's lock. That alone did not defeat the Iranian; though with Mardani's best weapon removed from the battlefield, the path to the podium, at the time, seemed to have been paved a little smoother.
There was more work to be accomplished in that fateful second frame. None of it was easy. Thielke was behind on criteria and odds were high he wasn't going to be done any favors by the officials. Matters had to be taken into his own hands (just as it has to be and should be).
With just 1:14 left to go, Thielke held Mardani's neck and freed his right wrist before creating a wide open lane to the body. After immediately securing position, he then locked Mardani for a side lift and was awarded two for the correct hold. That put the score at 8-4 in favor of Thielke, and a little while later, a Golden Grand Prix bronze dangled from his torso.
Over three years have passed since the 2015 Golden Grand Prix, but Thielke still remembers the particulars surrounding his medal-winning performance and how he felt during each phase of the match.
Memorable Matches — Jesse Thielke
Golden Grand Prix Bronze Medal Round
Opponent: Merhdad Mardani (IRI)
November 27, 2015
"Coach (Matt) Lindland and everyone, they let us know that this was going to be a big grand prix, a big money tournament. People were going to show up. Azerbaijan is heavily invested in wrestling, it's a great culture there. Plus, it was officially the start of the Olympic year, so we knew it was going to be tough and a great competition. We wanted to use it as a way to try and set the tone for the rest of the year. Make it a turning point and improve from there.
"Wrestling Iranians, they are fricking strong, just so strong. Especially my first-round match (against Hajipour), that guy was shorter and stockier. He grabbed my arm and I could not get it back. It's just crazy how strong they are. Even in my bronze-medal-match, he (Mardani) was closer to my body type. These dudes, they just put their hands on you and you're like, Holy crap. You've got to move, especially a dude like me. I have to move my feet, I'm not trying to go at them head-on.
"The chin whip, obviously I wasn't ready for that. It was perfectly timed — as was my wrestling through it. That was a great scoring sequence. It was kind of the theme for the day after my first match. Even against the Venezuelan there were a lot of points on the board. It was also the theme of the year, just put a lot of points up on the board.
"I had to keep wrestling and find a way on top. Again, it really set the precedence for the theme for the year. It did not go my way in the semifinals against Tasmuradov. I got caught with a left-handed hip toss. Both of those takedowns, he also caught me with a reverse-arm straight into a trap-arm. I got caught and was like, Oh, man. So I wasn't really phased at all by the first exchange in the bronze match. I just kept wrestling, and as I keep saying, it turned out to be a marquee feature of my matches and style that year from then on.
"This was the turning point. When he got his chance on top and couldn't score, that's when I knew. It was just, Okay, I'm going to put the pressure on now. I defended successfully, now it's my turn. The match is in my hands but the ball was in his court. I'm coming, you better be ready because you didn't get your turn. I had to score one single point. I don't have to rush it, I don't have to go for anything sloppy. 100%, that was completely the turning point, the defense. That's how this win came to fruition.
"I went for my high dive. I got under him on the first sequence and he chin-whipped me. That was on the left side, my normal side. I knew he was thinking I was going to go back to it. I mean, why wouldn't I? So I saw this, pulled it out, and perfectly executed it. I faked left; got him to bite; and then I misdirected back to my right. It worked out really well for me. Then I had him perfectly loaded for that side lift and didn't hesitate. Got that extra two points, which really put the match away by that point. He didn't have any response. Even the whole match, his only score was a counter. That was a really good way to close the match out and keep building on my style that works so well against foreigners."
Epilogue
"This was after the Worlds, after I went against Spenser (Mango) in the World Team Trials. It was after three collegiate years when I was only wrestling in the postseason. So, there was a lot riding on the year. But I felt I had something to prove to myself and this tournament was really the catalyst that started it all off. Afterwards, it was, Oh, I'm making this Olympic Team, without a doubt. No question. It's my year, it's my time. Just in the two-week span between mine and Spenser's first US Open match and the final at Cornell, I had already closed the gap with two weeks of training at the OTC (Olympic Training Center) instead of being up in Wisconsin on my own. I felt it, I knew the potential was there. I knew what I was capable of, and to see it finally come to fruition on a stage like that with so many top quality guys there, I was like, Now it's on. Let's go."
CLICK HERE TO DONATE TO THE USA GRECO-ROMAN PROGRAM
Listen to "5PM21: Paul Tellgren, Ellis Coleman and Alec Ortiz stop by the Five Point Move Podcast" on Spreaker.
SUBSCRIBE TO THE FIVE POINT MOVE PODCAST
iTunes | Stitcher | Spreaker | Google Play Music | RSS
Notice
: Trying to get property 'term_id' of non-object in
/home/fivepointwp/webapps/fivepointwp/wp-content/themes/flex-mag/functions.php
on line
999