It wasn't like Joe Rau (Minnesota Storm) was anonymous. First of all, he was a World Team member in 2014 at 80 kilos, despite having already competed at the significantly heavier 98 kg earlier. To snag a spot on that team at 80, Rau had eeked by 2012 Olympian Ben Provisor. He then continued his career, tried out 85 kg, that didn't fit him quite right, either. And so last year he made the decision to make a serious run at 98, which was much more suitable to both his body type and wrestling style. Then again, Caylor Williams (Army/WCAP) had owned this weight domestically for a while by that point. Williams wasn't just beating guys, he was taking them out spectacularly.
Rau signed up for this and soon enough, he got it. Rau first tangled with the human stick of dynamite that is Williams at the NYAC/Bill Farrell, scoring big in the waning moments of the match to pull out an eye-opening 5-4 win. Neither wrestler needed to show up at the US Nationals/Trials Qualifier a month later since both were already qualified for Iowa City, but both did, and both made it to the finals to set up this rematch.
Technically, there was nothing on the line here, aside from perhaps seeding for the Trials in April. This was all about competition, self-checks, and the desire to find out what was for real. However, whatever questions Williams might have had about Rau were answered fairly early into this bout.
Period 1
There are few athletes, at any weight, more dynamic than Williams. His instincts for bombing opponents are so in-tune with his actual physical capabilities, it's a wonder that the Army hasn't just embedded a series of microchips into his exoskeleton and deploy him like some kind of super-human war-ending piece of machinery. Williams has zero trouble tossing Rau to his back right at the beginning of the match. It was called back due to legs immediately but even still, yikes.
The period continues, Rau gets his sea legs under him, and everyone settles down. One of the reasons why Rau has been able to deal with Williams is because he knows how to use his ties. Whether that means starting from a two-on-one and angling in or seizing on an arm to tease leverage, it is a stylistic difference Williams has trouble with. Rau uses this to his advantage in a huge way with under a minute remaining in the period.
An arm drag, especially at the heavier weights, usually leads to something. Here, it leads to an absolutely picturesque five-point suplay that shook the arena and made everyone realize that, Hey, Rau at 98 is a bigger problem than we had originally thought. 
Period 2
Williams, being who he is, wasn't out of this thing down 5-0. He could make up the difference with one throw himself, although that's not how it happened exactly. Shortly after fending off a Williams attack, Rau was banged with a second passivity call giving Williams par terre top, which needless to say, is a position he excels at.
Williams would get four off the first gutwrench and then two off of the second to take the lead. So any ideas anyone might have had about Rau just tap dancing his way to the end of this thing were quickly squashed. The Storm wrestler now was the one who had to close the gap. Working in his favor is that he was active towards the edge, causing Williams to have to circle back in. This earned Rau his own shot in par terre and like Williams, he didn't miss it.
First, it was a turn that Rau had to power over to collect his points. He then re-adjusted his lock higher up and basically gave Williams a reason to go see a chiropractor in the morning. It was a four-point swing and another lead change, 9-6 in favor of Rau. There wasn't much wrestling left. Three points is not a huge deficit for Williams, but by the time this sequence was finished, only 34 seconds were available for the WCAP representative to work with. Williams came close to getting around the back as time expired, but close doesn't count.
They may have met one time previously and certainly, the three matches after this between Rau and Williams at the 2016 Olympic Trials were suspenseful and electrifying in their own right. But this battle right here is what served notice to the masses that Rau was a deadly-serious contender at 98 and would be hunting for a spot on the Olympic Team. That's how it goes when you beat the number one guy at your weight twice in a row, it would seem. An entertaining bout between two entertaining wrestlers. It's matches like this which have a habit of standing out for a while.
Comments
comments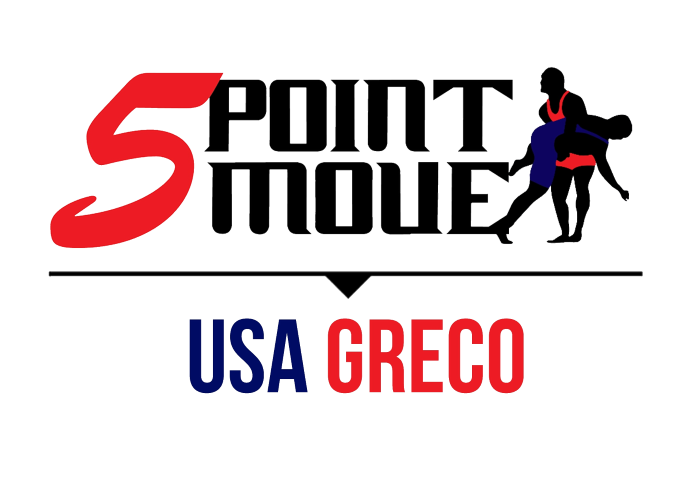 Notice
: Trying to get property 'term_id' of non-object in
/home/fivepointwp/webapps/fivepointwp/wp-content/themes/flex-mag/functions.php
on line
999