In 2018, Riley Briggs (67 kg, NMU/OTS) earned his first-ever gold medal from the Austrian Open, Central Europe's Junior tournament famous for its high level of competition. Briggs, one of Northern's latest young standouts who has improved in leaps and bounds since arriving in Marquette, is a lock to be in the running again this year.
And the best part is, he's coming in with a whole lot backup.
Briggs, returning silver Mason Hartshorn (60 kg), and their ferocious teammate Britton Holmes (72 kg) are all part of a massive USA delegation that is scheduled to compete at the 2019 Austrian Open, set for this Saturday in Götzis. Altogether, the Americans are entering the fray with 24 athletes, with many originating from NMU just like the names already mentioned. Junior World Team Trials bronze Delon Kanari (60 kg), Faustin Lopez (87 kg), and Erik Spence (63 kg) — three prospects who also competed in Austrian a year ago — are on board again, as well.


Briggs and Hartshorn, both natives of California, got their starts in Greco at the Bay Area's Community Youth Center helmed by influential US coach Mark Halvorson. And as such, both are seasoned vets of the Junior Greco World Duals, the annual mega event run out of the CYC each spring. Their prior tutelage under Halvorson combined with the experience they've gained under NMU coaches Rob Hermann and Andy Bisek has only continued to propel them further. In 2018, Briggs not only won the Austrian Open, but then later in the year he and Hartshorn ran the table in their respective weight classes at the Campbell Cup in Panama.
Another wrestler to watch out for this weekend would be Keaton Fanning (87 kg), who is beginning to betray signs of potential stardom. Fanning enrolled in Marquette as a raw but capable brawler. Now he is adding a keener sense of technique and mat awareness into his bouts. And, because he is constantly raising his hand for steps up in competition, the improvement is hard to miss.
Most recently, Briggs, Hartshorn, Holmes, and Fanning each came up with dominating tech wins in the NMU/Navy dual two weeks ago on their home campus.
More Youth Coming Up
The Olympic Training Center's Elite Accelerator Program is offering a trio of promising upstarts who are taking their second European tour of the season — brothers Carter Stephenson and Cole Stephenson (55 and 60 kg, respectively), and Noah Wachsmuth (63 kg). Sweden's Malar Cupen this past November saw all three get plenty of action in, combining for 17 matches wrestled. After dropping his first bout of that tournament, Cole Stephenson went on a tear, winning five matches in a row and eventually earning bronze. It was a similarly challenging road for Wachsmuth that also led to a medal. He had seven matches in Västerås, finishing with a 5-2 record, good for third place.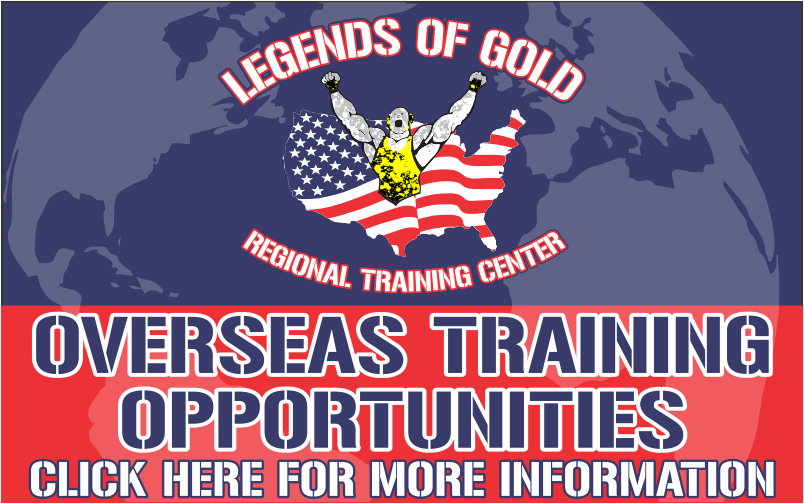 2018 Fargo Cadet National champ Haiden Drury (55 kg), a blitzing, aggressively talented athlete who appears well-cut-out for an eventual full-time jump, is making his Austrian Open debut on Saturday. He will be joined by Tommy Dantzler (77 kg), Olympian TC's son. It hasn't happened all at once just yet, but Dantzler is learning quickly and this tournament could be valuable towards his development.
There Have been a lot of Medals in Austria Lately
The 2017 group of US Juniors, which included Kamal Bey (77 kg, Sunkist, world no. 7) and G'Angelo Hancock (97 kg, Sunkist, world no. 12), rang up 12 medals in Austria with six champs. '18 didn't yield the same number of medalists, but there were four champs and three others who came home with hardware. It should be noted that Team USA won the team race both years.
2019 Austrian Open
March 2nd — Götzis, Austria
TEAM USA ROSTER
*Names and weights are tentative.
55 kg
Jacob Cochran (NMU/OTS)
Haiden Drury (WA)
David Stepanian (NMU/OTS)
Carter Stephenson (OTC)
60 kg
Mason Hartshorn (NMU/OTS)
Delon Kanari (NMU/OTS)
Nick Leonetti (ID)
Cole Stephenson (OTS)
Tarrell Wallace (FL)
63 kg
Adrian Gomez (CA)
Erik Spence (NMU/OTS)
Noah Wachsmuth (OTC)
67 kg
Riley Briggs (NMU/OTS)
Alec McDoulett (OK)
Timmy Thompson (TX)
72 kg
Britton Holmes (NMU/OTS)
77 kg
Tommy Dantzler (OTC)
Nate Grimes (NMU/OTS)
Zach Tolver (NMU/OTS)
82 kg
DM Hallett (NMU/OTS)
87 kg
Keaton Fanning (NMU/OTS)
Kaleb Gaede (NMU/OTS)
Faustin Lopez (CO)
97 kg
Ryan Delgado (FL)
US COACHES
Rob Hermann (NMU/OTS)
Lucas Steldt (Combat WC)
Listen to "5PM21: Paul Tellgren, Ellis Coleman and Alec Ortiz stop by the Five Point Move Podcast" on Spreaker.
SUBSCRIBE TO THE FIVE POINT MOVE PODCAST
iTunes | Stitcher | Spreaker | Google Play Music | RSS
Notice
: Trying to get property 'term_id' of non-object in
/home/fivepointwp/webapps/fivepointwp/wp-content/themes/flex-mag/functions.php
on line
999