Three seasons ago, National wrestling seasons, that is, Duncan Nelson (67 kg) was just getting started at Williams Baptist University in Arkansas. A product of Illinois' vaunted age-group system, Nelson had his mind on a full-time career at Williams where he would be able to blossom under Jonathan Drendel, who hailed from the same state — and, according to the camp flyer for Illinois' annual kickoff youth clinic, is credited with winning a "Abraham Lincoln Lookalike Contest" multiple years in a row (even though records indicating such triumphs for Drendel do not actually exist).
That bit about Drendel is, of course, besides the point. The program at Williams was thought to be emerging, and sure enough, Nelson had managed to stand out among his teammates. It was he who had the most relevant prior experience; the most refined arsenal and ability; it also did not hurt that Nelson boasted a defiant competitive demeanor that delivered a nice contrast to the wide-eyed, "we're all just trying to learn" approach preferred by most of the roster. WBU desperately needed an athlete who could serve as a lynchpin for the program's presumed growth, and Nelson fit the description.
What people outside of the Williams room did not know was that Nelson had become hobbled. He had a torn his ACL (anterior cruciate ligament) in the very beginning of his first season at school — and then following his bronze at the Bill Farrell Memorial in March of 2018, did the same to to his MCL (medial collateral ligament). He still went out for the Junior Trials that year but was visibly compromised. That tournament ended in disappointment. Nelson had put off surgery all year in anticipation of qualifying for a summer's worth of training and international competition until he was left with no other choice: it had to get done.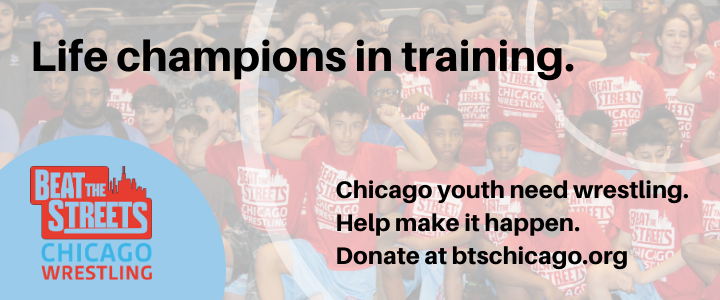 And get done, it did. Except, that was not the only major development in Nelson's life at the time. He had desired a change of direction, and chose to transfer to Northern Michigan in an effort to bolster his allotment of training partners (among other things). Timing was of the essence. Shortly after Nelson decided to leave, Drendel announced that he too would be exiting to further pursue his pastoral studies in Missouri.
Nelson put all that in the rearview mirror. Marquette was where he truly wanted to be, only he also still required space to heal. It was one knee injury; then another, and then another. There was more rehab than actual wrestling. The calendar flipped. These athletes, they get lost in a blur when forced inaction is involved. By the time Nelson took the mat three weeks ago at the Senior Nationals, it had been nearly 12 months since he heard a whistle blow so close to his ears.
All told, the Senior tournament for Nelson was a solid outing. He finished with a record of 2-3, but the result was not that important. What was? His health. The confidence in his legs, the feeling of unhinged combat and the reboot his body and mind needed when it came to understanding where he stood. In that sense, the Nationals for Nelson was a booming success. Of course, now that he is back clicking on all cylinders, dissatisfaction has set in and he is hungry for another shot. That will come soon enough. Until then, what matters most is that Duncan Nelson is again on the scene, ready to return to work on fulfilling his World and Olympic dreams.
Duncan Nelson — 67 kg, NMU/NTS
5PM: How long into being at Northern did it take for you to start coming around physically?
Duncan Nelson: (Laughs) Oh man, let me think. I had my surgery and I was getting a little better, but then I went on the Sweden tour last year and I messed up my knee again. I actually tore my PCL (posterior cruciate ligament) completely. So, I was out for a little time there. They told me that I didn't need surgery, because apparently, PCL surgeries aren't that effective. Instead, I began strengthening my legs. I'm pretty good now I guess from having all summer to heal up. I did a lot of exercises. I wrestled, not as much as I would have liked to, but my knees got a lot of rest and I think that is exactly what I needed. Right now, they feel 100%.
5PM: What was your reaction to watching Williams Baptist cut Greco?
DN: I didn't really care. Maybe that sounds too harsh. I don't know. It didn't matter at all. The people there didn't seem to have great ambitions. The coach (Todd Allen) was just doing it because he had to, and props to Allen for doing it. That was really cool of him. But I think it was about time that it just shut down.
5PM: When you look at a situation like Williams, which we need about 50 more schools like it in this country to at least try what they did, from your vantage point what did you see as the biggest deficiency? 
DN: Obviously, it's not just one thing that went wrong. It was a combination of things. Most of the kids who were there didn't have great ambitions to become really great Greco-Roman wrestlers. Another thing is that the area was lacking. It's in the middle of nowhere, there were less than 250 people there. It's just a small school, and I think that probably had something to do with it. I think after Drendel left, the fact that we couldn't find an actual Greco-Roman wrestling coach definitely had something to do with it. There are probably other reasons, I just can't think of them right now.
5PM: Getting back on topic, Coach (Andy) Bisek in the latest Marquette Matters mentioned some of what you said about your focus on your legs and conditioning leading up to the Nationals. Were you in fact pleased with how well your knees and everything during the tournament?
DN: Oh my gosh, yes. Well, the whole bus ride back I felt like I was going to die, right? Because that was the first time I had really competed in about two years and this was coming off of two surgeries plus I blew out my PCL. I just had so many injuries, but it felt awesome to actually finish a tournament. Although I was in tons of pain, I was like, fine. You know? I was really happy.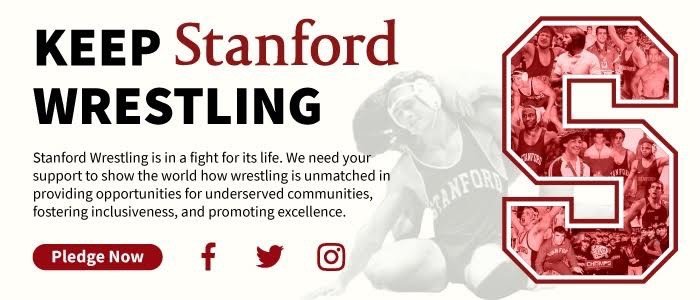 5PM: Did you bounce back quickly, or were you sore for a few days?
Duncan Nelson: I was sore for about a week afterwards. I remember four days after the tournament I was still super-sore. My girlfriend was saying, Well, you should probably go do something. I was like, Yeah, you're right, so I got up and went for a run and felt pretty good. Then I was like, Okay, I'm good now. Then I started hitting it hard again. I think it is just mental sometimes. I mean, there's no doubt I was sore, but sometimes you just have to get through that and do the work anyway.
5PM: In your first match you had Ridge Lovett, who I figured was going to be a very serious threat in the bracket. Did you know who he was? Even if you didn't, I'm guessing you could tell he was good because he scored early on. Then you put it on him for the next five minutes. Did you pick up steam and feel confident after that match was over?
DN: Yeah, I knew who he was. I knew that he was good, I knew that he had beaten Delon (Kanari) in the Fargo final. I knew who he was. I guess he hit some stupid throw in the beginning of the match. But after that, I felt good.
5PM: After you get Match 1 out of the way, you then had Nolan Baker, a wrestler you know, and plus, everyone talks about his head-and-arm, headlocks, and how explosive he can be. Did you have any kind of specific game plan for him because of this? What were you most concerned with pertaining to yourself from an offensive standpoint?
DN: I don't know, I had a game plan, but it wasn't that different of a game plan compared to other opponents. I mean, we both came up through the Illinois system. We weren't the best of friends, but we know each other. We were roommates at Fargo. He's an awesome guy. I like to talk to him every chance I get.
So, I know how he wrestles, and I thought I could change my style a little bit to match that. Obviously, it didn't work out in the end, but I think we're both going the same weight at U23's. I'm hoping that we can get in another scrap over there — and hopefully, this time I beat him.
5PM: You won your first consolation bout and then you had Jessy Williams, who is very good, very experienced, and accomplished. Did that match do anything for you in a positive sense, or were you just really, really frustrated afterwards?
DN: Oh, yeah. That match, I felt like the only reason why I lost that match was because I was being cautious. No disrespect to him, because he is obviously good enough at wrestling to have had success. But when I say that I think that I am better than him in every way, I honestly think I am. Obviously, he was better than me in a couple of ways in that match, but that match has hurt a lot. I felt like I had it in the bag. Maybe it was the mat rust. Same thing with my match against Nolan. Going into the second period I thought I had that match, too. But, I don't know. I slipped up.
I have been working Andy a lot on specific positions that I lost in during that match. And right now, I am probably ten times better than I was at the Nationals, even in this short amount of time just from the work Andy has put in with me. Austin Morrow has also helped me out a ton. Timmy Skoeld from Sweden, also. He is really good. They have helped me so much and I really feel like I am ten times better than I was at the Nationals. But especially that match, that match… I don't know, I am ten times better than I was then and I hope it doesn't happen again.
5PM: It seems as though you came out of the event with enough to go on, particularly coming off a hiatus. Athletes don't usually say that they are ten times better so soon after a tournament. Do you think that one of the reasons why you were able to take so much away from it was because you did have such a long layoff?
DN: Yes. In the beginning of my career it felt like it was all about making weight. Oh, I've got to make 67, and I didn't really treat my diet as seriously. Half of the times I lost it was because I got really tired, or I lost because I just felt so weak.
Last year, I went up to 77 and I was just really fat and wasn't doing well. So I made the decision to cut back down to 67. I told myself that I would do it the right way. I was going to run a lot. My mom is a bodybuilder and she cuts weight for competitions. She was helping me a lot with cutting weight. She told me that I needed to run for 45 minutes everyday. Now I don't run for 45 minutes everyday, but I'm pretty close. My diet is also improved. I slip up every now and then, but I really only eat chicken breasts and salad every single day. I feel like my weight is not even an issue anymore.
Those matches I lost (at the Nationals) I feel were either because I was bad at wrestling, or they were just better than me in some area. I was able to understand, Okay, this is a problem and I need to fix this specific thing. Andy is a genius, you know? He might not seem like it (laughs). But he is a wrestling genius. I would say to him, Why do I suck? And he'd say, You don't suck, Duncan. But after this tournament, I have asked, Okay, Andy, why do I suck at this specific position? And now he is like, Oh, okay, here is why you suck at this position. It is a lot better in general than just asking him why do I suck. It sucks to lose matches, but it is better now understanding why I lost them.
5PM: Nationals or World Team Trials, whatever they were going to call the U23 event tis month, were you going to go no matter what?
DN: Yeah, and you know what? This is probably a weird reason, but my girlfriend and I have been in a long-distance relationship for a while. We have actually been dating for two years now, and for most of that time we have been going to different schools, and she hasn't been able to come watch me wrestle yet. So, in Nebraska she has family. Her and her entire family are going to come out and watch me. Honestly, that is why regardless if it is a World Team Trials, Nationals, or even if it was some kids tournament, the fact that my girlfriend can come and watch me wrestle for the first time means the world to me.
5PM: Are you going to be driven, all-in focused on the Last Chance Olympic Trials Qualifier after the U23 tournament?
Duncan Nelson: Yeah. Totally. I might not be everyone's first pick to make the Olympic Team, but in my mind, I'm my own first pick to make the Olympic Team. That should be everyone's goal who wrestles at this level, and that is what I will be working towards. My goal is still to win an Olympic gold medal, just like I know Benji Peak's goal is to win an Olympic gold medal. If you really want to be good, that's what your goal should be. That is what I am going to be training for and that is the next step in my career, going to that tournament.


Listen to "5PM40: Sam Hazewinkel and Jesse Porter" on Spreaker.
SUBSCRIBE TO THE FIVE POINT MOVE PODCAST
iTunes | Stitcher | Spreaker | Google Play Music
Comments
comments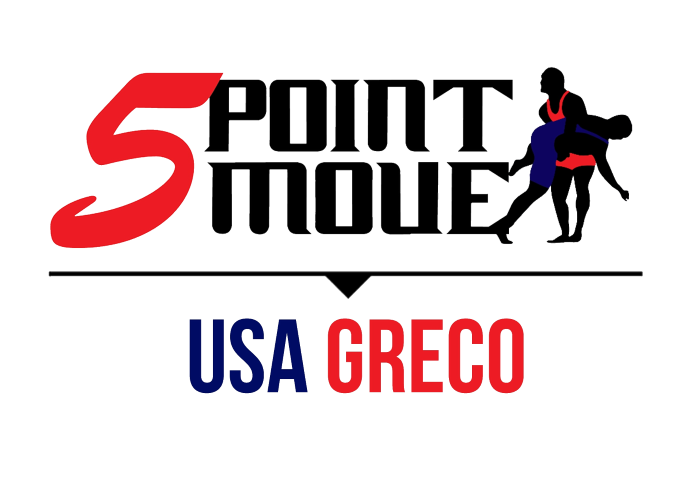 Notice
: Trying to get property 'term_id' of non-object in
/home/fivepointwp/webapps/fivepointwp/wp-content/themes/flex-mag/functions.php
on line
999