Wrestlers often have similar reasons as to why they travel overseas. None of this stuff is a secret. Those in the US understand the importance foreign training holds for Greco-Roman athletes, especially when there are so few chances to compete domestically nowadays. It puts guys in an even more precarious position than what used to be perceived as "normal".
Athletes who are experienced and considered actual contenders to make World Teams tend to be more choosy when it comes to perusing potential trips across the Atlantic. On the flipside, a certain degree of activity has to be maintained, particularly this time of year. With the spring comes the US Open, and on its heels, the Trials. Shaping up and sharpening up are enormous priorities. So when a valuable opportunity comes along — one that not only includes a high-level tournament but also a hardcore, prolonged camp filled with elite foreigners — letting it slip away, for some, is simply not an option.
And that's where Austin Morrow (67 kg, NYAC/OTS) and Carter Nielsen (82 kg, Minnesota Storm/OTS) are at.
Morrow, who breathlessly worked to heal from a pair of major shoulder injuries prior to 2018, is as healthy and vital as he has ever been since winding up in Marquette some six years ago. He put forth a strong performance at the Nationals a year ago, and most recently placed third in January's Dave Schultz Memorial. Perhaps best known for his nearly unrivaled positive disposition, Morrow finds himself on the brink of posing a serious challenge for the 67-kilogram throne next month.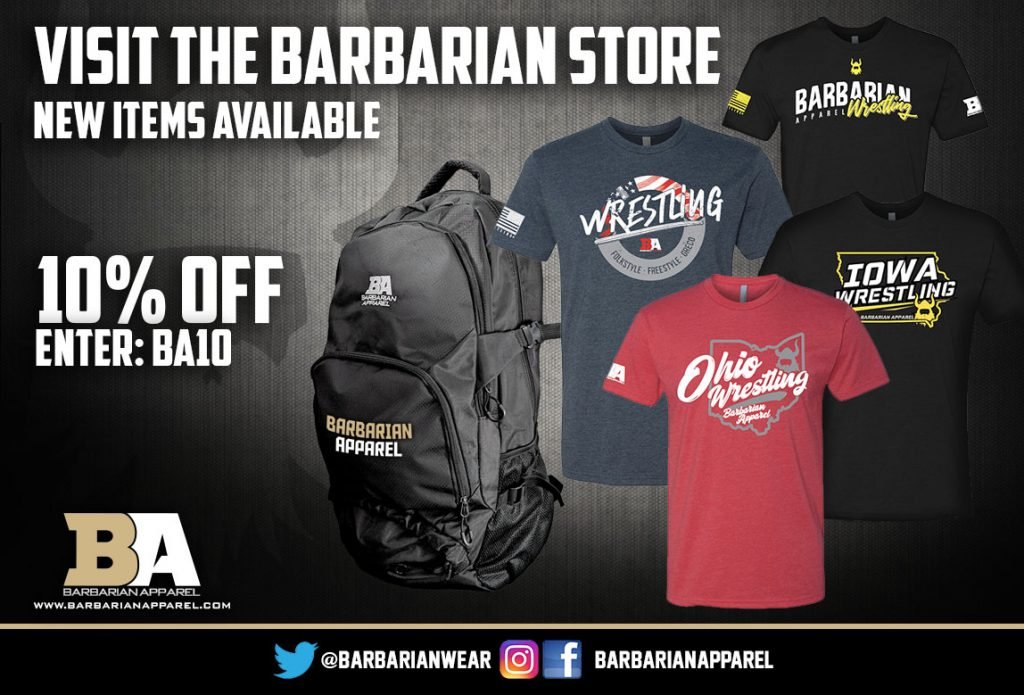 Stablemate Nielsen has had his own injuries to deal with. A U23 World Team member this past fall, the Minnesotan first tore up his ACL in the winter of '17, and just had his meniscus repaired in February. The balky knee didn't stop him from advancing to the finals of the aforementioned Schultz; but the instability in the joint was also too much for Nielsen to tolerate given the goals he has in mind once June arrives.
Both athletes are part of the massive US delegation that will be making its way to Denmark this week in advance of Friday's 2019 Thor Masters. As you will see, the duo is on the same page pertaining to why they chose this tour, and also, where the timing fits in.
Austin Morrow — 67 kg, NYAC/OTS
5PM: When you were identifying things to do this winter, what drew you to the Thor Masters camp and tournament?
Austin Morrow: The guys who went to the camp last year, Twinkie (Anthonie Linares), Jesse (Porter), and Travis (Rice), they all said that the camp was amazing, that it was live for like, 10 days or whatever. And then the tournament had all really tough guys. The Danish team is pretty tough. Fredrik (Bjerrehuus) at 67, he actually came up here and trained for the Iran camp, which ironically Iran wasn't able to come for, but he, Mark Madsen, and others came. He's a cool guy. Cool dude. The competition is always fun in the Scandinavian nations.
5PM: For you personally, how does this sync up? You got out there for Schultz, that was almost two months ago. Now you have this, and when you're done a month later will be the Open. 
Morrow: Yeah, it's the perfect time for a tune-up tournament. To get out there, shake the dust off. If you make mistakes here, you have time to fix them before the Open. And with the camp being all live, you get to fix things that you might not be doing as well as you could, but the conditioning also goes up at a camp like this.
5PM: Do you face challenges in your training schedule with student teaching?
Morrow: No, it's been tough. I graduated in December and my mom watched me walk, which was cool. I wore my singlet underneath my graduation robe. I pulled off the robe and walked across the stage (laughs). That was great, a lot of weight off my back. I was teaching all day but now I sub for special education classes around the area for daytime work. On the weekends, I bartend. I'll dishwash, too, if they call and need me to come in. I find odd jobs to do.
On days I teach, normally I'll come in (to practice) with Colin (Schubert) at 5:30 (am). We'll wrestle in the mornings, I'll go teach, and then come back in time for the second practice. It's pretty hectic, but it is always fun to see how much you can do.
5PM: Is a tour like this more important given the lack of competition available domestically at the current moment?
Morrow: Oh, yeah, for sure. Rob (Hermann) has always preached it, Andy (Bisek) preaches it, and Aghasi (Manukyan) preached it, too, and that is, you can't get better unless you're wrestling foreign competition and getting different looks. I mean, that's how you grow. You expand by wrestling guys who are different than you. You get into the same habit of wrestling the same guy everyday and you both stop growing.
Getting out of the room and getting foreign competition is great. You just run into studs. You're like, Oh wow, that guy is doing something cool. You pick something up and you grow from it.
Carter Nielsen — 82 kg, Minnesota Storm/OTS
5PM: Why this trip, why Thor Masters?
Carter Nielsen: I've been wanting to go on this trip. After the Worlds, I started planning early what trip I wanted to go on overseas. I looked at the calendar and picked this one right away. I was like, Yep, I want to go to this one, for sure. I know it's one of the toughest Senior-level events, and I know that it has a great camp. I'll get a chance to wrestle with not just Denmark, but other countries, too, hopefully.
5PM: If you had to put a percentage on it, how do you weigh the importance of the camp that is attached to the tournament when you go overseas?
Nielsen: You know, that's a great question. I think it might be a little bit different in every situation depending on what the tournament is, or who is at the camp. I don't know exactly for sure how to answer that. But in this case, I think for me at least, the camp is actually more important. Because of course, my dumb ass has been suffering with injuries, so I've been off the mat a lot. I had another little surgery after the Schultz so I am just getting back into things the last two weeks here. I haven't really practiced much, so I'm just going into the tournament to get some matches really. I'm more looking forward to the camp. And hopefully, I leave the camp feeling fully confident in my body and ready to give it hard push towards the Open.
5PM: We're a few months removed from the U23 Worlds. Your second match was incredibly inspirational, the way you fought and broke the guy. This was your first experience at a Worlds. What did you learn about yourself competitively? Did the second match leave a lasting impact on you after the tournament?
Nielsen: Yes and no, I guess you could say. I'm proud of the way I wrestled. I went there and fought my ass off. There was not a second where there was a lack of effort or anything like that. My conditioning was good, I feel like I was just a little overexcited. I went out there and I think was overaggressive with not enough of a game plan. I think I was just so excited to get out there that I wanted to fucking fight everyone. I just wanted to Go, go, go. 
I don't know how to describe it. The way I've wrestled my whole life is not necessarily like that. Training for this tournament, maybe I should have adjusted my style to be more like that, more like the Go, go, go traditional (style). I don't know, the way I wrestled…I opened myself up too much. I didn't wrestle smart enough, I guess I should say and I think that cost me because in both matches, I get thrown in the first :30. And that never happens to me. Ever. That usually never happens to me. I don't know, it just sucked.
5PM: How about coming back afterwards? Did it take you a minute to decompress?
Nielsen: Yeah, it did. I didn't want to wrestle for awhile after, to be honest. I worked so fucking hard for that tournament and then I just didn't wrestle like myself. Nothing went right, it just sucked. Not only for me, but the whole Team. I was kind of in a rut for a little while.
I was maybe trying to find myself a little bit on the mat, so it was good to take some time off for a little while. I was back on the mat after the Worlds in November and December, but I wasn't really there. I needed some time away — and I got that time away. I came back and felt refreshed again. Leading into Schultz, I had about three weeks of solid training, two of those weeks with Coach Ivan (Ivanov). I just feel refreshed and ready to go again.
Listen to "5PM21: Paul Tellgren, Ellis Coleman and Alec Ortiz stop by the Five Point Move Podcast" on Spreaker.
SUBSCRIBE TO THE FIVE POINT MOVE PODCAST
iTunes | Stitcher | Spreaker | Google Play Music | RSS
Notice
: Trying to get property 'term_id' of non-object in
/home/fivepointwp/webapps/fivepointwp/wp-content/themes/flex-mag/functions.php
on line
999