For Austin Morrow (67 kg, NYAC/NTS, 5PM #10) and 2019 Junior World bronze Alston Nutter (Sunkist/NTS), the ongoing January camp at Legends of Gold in Beresford, South Dakota marks the return of a familiar feeling: team chemistry.
There are other factors involved, too, such as the litany of tough and talented athletes at their disposal with whom they are sharing mat space. That helps. But Northern Michigan University grad Morrow — who still lives and trains in Marquette — and current student Nutter had not been able to function in a normal setting in quite some time prior to their respective arrivals in SD. For one thing, practices at NMU were put on hold towards the end of the fall semester due to various COVID-related reasons. In Morrow's case, an injury that required repair and recovery served to put a damper on training concerns, though he is now rounding back into form at an increasing rate.
This is wrestling in the US at the moment. One step forward, two steps back; two steps forward, one step back. NMU's National Training Site, the largest Greco-Roman program in the country, enjoys a long history of success thanks to both its developmental prowess fueled by a string of outstanding coaches — as well as the convergence of like-minded athletes, all of whom understand that the quickest way to accomplish individual goals is by working in unison with one another.
When you remove the latter part of that equation, the disruption is evident; and if the wrestlers themselves cannot mitigate these circumstances, far-reaching.
None of this is a concern at the moment for the NMU tandem. In SD, where camp wraps later this week, Morrow and Nutter have around a dozen wrestlers near their weight class from which to choose. Just as importantly, they have had the opportunity to regain a sense of camaraderie that had been missing. Several of the nation's top 67's are also in camp, including '20 National Champion Benji Peak (Sunkist/NTS, 5PM #11) and two-time National runner-up/former NMU athlete Calvin Germinaro (Minnesota Storm, 5PM #8). They're all friends, they have all trained with each other ad nauseum previously. Thus, Nutter and Morrow can't help but point to the positive vibes by which they are surrounded.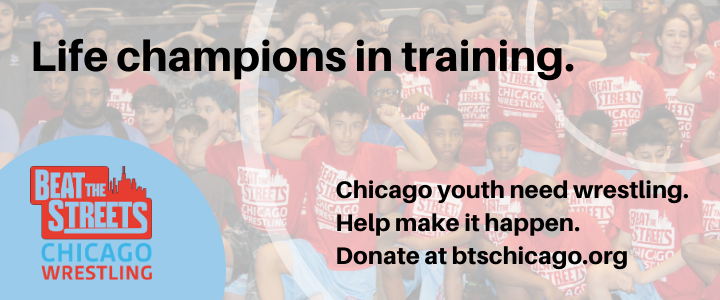 All of that said, the actual training itself doesn't take a backseat. January Camp is being orchestrated by US National Team head coach Matt Lindland and Greco-Roman Manager of Operations Gary Mayabb utilizing a seamless in-and-out schedule that has become all the rage in recent months. Introduced by MWC head/multi-time World Team coach Zac Dominguez this past summer, the workflow has proven attractive to most athletes. They pour through morning practices observing a high level of intensity but only for about an hour; then they come back in the evening for technical skills, and each day is wrapped up in a neat little package.
Morrow and Nutter both seem to love the format. They want more of it. Though as much as anything else, they simply desire the opportunity to put the necessary work in as the Olympic Trials creeps ever closer on the calendar.
Austin Morrow — NYAC/NTS
5PM: You had the chance to experience this type of camp format back in the summer. How has the increase in volume been for you thus far given that you had to take some time off for the injury?
Austin Morrow: It has been great. It's what I needed. I had a knee procedure done around October just because I had a bunch of scar tissue that was tugging at the tendons and it was about to rupture. They just cut all of the scar tissue out. So, I kind of needed the break. I actually think it was really good. I took all of the time off and worked a bunch.
The first week (of camp) was tough just in terms of getting back in shape — but it comes back pretty quick. I didn't just lay around. But it has been great. The volume has been perfect. The first week back was mostly pushing and working at stuff we want to get better at, and then we turned the intensity up this past week and it has been phenomenal so far.
5PM: The popular thing coming out of these camps, primarily because of Dominguez, is how the practices are basically automated. That format is in-place here. For someone as skilled and experienced as yourself, why is that such an appealing factor? Because usually when everyone hears the word camp, they think "this is supposed to be grueling", but then they hear guys coming out of these camps talking about how everything is so streamlined that they love it. 
Morrow: I can sum it up in one word, which is efficiency. The coaches come in with a plan for what they think needs to be done in order to win matches at the World Championships and on the international level. We go in knowing exactly what the plan is, and then our live (wrestling) is geared towards these specific areas. You then learn how to incorporate that into your own style. There is always time after practice to kind of make it your own.
We have a game-plan going in. It is streamlined and efficient, so there is no time to be like, Well, I kind of want to do this, or, I was thinking of maybe trying this… No, you pick the one thing you are doing today and then you get it done. Then you test it over and over and over and over on multiple partners in multiple live go's. I really like the practices this way.
5PM: Was there at all any consternation involved in making sure that you were all the way back and could handle this workload?
Morrow: Yeah, I think it was between Christmas and New Year's when I heard about this camp, and Coach Matt (Lindland) called me and said, Hey, I'd love to have you at this camp because there will be a lot of good guys around your weight. Are you interested in coming?
And at that point I didn't know if I would be prepared to wrestle because my doctor told me that I needed to wait before I did anything. But it was like, there's not going to be another chance for me to get out and wrestle a lot of bodies anytime soon, or with two-a-days, at least. So I asked my doctor, Do you think I can do this? And he was all for it. He told me that I knew my body really well, plus I had been exercising a little bit before that. So, I was itching to do something. Then I got cleared and called Matt back. I drove down from Marquette and I'm really happy about it. It has been a wonderful camp.
5PM: You're not just aiming to make it into the Olympic Trials, you're aiming to put yourself in position to make the Olympic Team. It might still be a little while before practices are normal in Marquette. How do you take what has gone on from this camp and implement it into your training block leading into April?
Morrow: That's a great question and I have had a lot of conversations about this with my girlfriend. We actually had this same conversation yesterday. I'm at this great training camp, two-a-days, tough partners, a lot of live, technique… And I talked to her about my weight, too, and she is super-supportive. She said, Hey, go in there and do everything that you can do. So to answer that, going forward right now after having a great base from this camp, it is just about finding a way to make it happen.
Champions are going to find a way to win in adverse circumstances. This past year has been adverse for everybody but it is guaranteed that there will be one representative on the Olympic Team at 67 kilos. The only thing I can really think of is to find a way to get it done. Whether that means waking up before work to run, spending an extra hour after practice drilling technique, or doing extra conditioning… Just finding time in my day to add the extra steps in.
I'm so blessed with the mom that I have, the family that I have, and to have my girlfriend and her family supporting and believing in me. That really fuels the fire to where it's like, I'm going to find a way to get this done because so many people have my back. It has been amazing.
So, a short answer is to just find a way to get it done.
Alston Nutter — Sunkist/NTS
5PM: How has it been for you in that, first off, you're working on a little bit of a layoff? And two, for the first time in a long time you are in a room a sizable group of skilled athletes in and around your weight?
Alston Nutter: It's awesome. I'm really glad that we can finally get back and wrestle with each other, have a great time, and learn new things. It has been a great time. I feel really grateful that we can have a camp, actually, because this COVID stuff has been so crazy. Back in Marquette, we can't train sometimes because Michigan is pretty strict. But coming here, I can be with all of the guys and there are a bunch of great partners around my weight. It has been a good time.
The way Coach (Gary) Mayabb and Coach Lindland have laid it out, I love it. We come into practice in the morning and we bang, and then we get out. The longest practice I think we've had is an hour and ten minutes. We come in, go super-hard, and then at night we have a chance to reflect and work on technique and stuff. It's awesome. Sometimes, I've come into camp and just gotten beat up, but how this has been laid out provides good recovery. I like this setup because the second practice is really nice. I get the chance to really reflect on the morning practices and the mistakes I made, even just the tiniest things. I can sharpen up my repertoire. I just love how this camp has been laid out.
5PM: Getting into camp and then going through the first week, has this been an adjustment at all for you, this amount of volume?
Nutter: No, not really, because I have been training a lot with Lucas (Steldt) at Combat, so I was ready. I was running and wrestling, so I came into camp in pretty good shape. It hasn't been too bad, but I'm getting in better shape.
5PM: How important has it been for you to be in an environment again on a daily basis where you have relationships and camaraderie with your partners, friends, and whomever else is around?
Nutter: That has been really nice because outside of practices you can kind of sit down and we don't necessarily have to talk about wrestling. It's nice to have people with you and get the chance to reset and have a good time, have some great laughs. You can just reset and get ready for the next practice. It has been really cool to have my buddies back here and just have a good time and wrestle. I mean, it almost sounds like the perfect job, getting to hang around with your buddies and wrestle all day. I think it's pretty awesome.
5PM: The talk is that perhaps in February, practices at Northern will begin to normalize a little bit. But even if, you're a legitimate candidate at the Olympic Trials, which isn't that far away. How do you use what has gone on in South Dakota and extend it, lack of a better term, towards your training plan coming up before the Trials?
Nutter: It is a perfect kick-off for January because I can take all of the stuff I've learned, get in better shape, get my body straight, and put it in a direction where it is really going to help me moving forward. It gives me a great chance to talk to Coach Mayabb and Coach Lindland about overseas opportunities, other training opportunities, and really get a feel for my schedule so I can lay it out and communicate that with my personal coaches and my university coach up at Northern (Andy Bisek). Just lay out a really good plan to make the Olympic Team. It has been really helpful in that way, as well.


Listen to "5PM43: Christmas Time with Millersville's Kerry Regner" on Spreaker.
SUBSCRIBE TO THE FIVE POINT MOVE PODCAST
iTunes | Stitcher | Spreaker | Google Play Music
Notice
: Trying to get property 'term_id' of non-object in
/home/fivepointwp/webapps/fivepointwp/wp-content/themes/flex-mag/functions.php
on line
999