Life is good — but busy — for the crew at Northern Michigan University in the early stages of the 2019-20 Greco season, and head coach Andy Bisek checks in to assess what has gone on thus far.
Last month saw several NMU athletes make the trek to Sweden for the annual tour that includes two tournaments, a training camp, and a dual meet. Coach Bisek speaks to how he sees such a trip proving beneficial, especially for '19 US Open runner-up Spencer Woods (77 kg), who won his first foreign gold while overseas. Next on the docket is continued struggles for the US at the U23 World Championships, and true to form, Bisek provides his insights on the event in a short and sweet manner.


Woods makes it into the conversation once again, but this time on the periphery. A little less than two weeks ago, the Alaskan product qualified for the US Olympic Trials after placing second at the Bill Farrell Memorial. With the tournament's format excluding wrestleback opportunities prior to the quarterfinals although qualifying implications were involved, a lot was riding on individual performances. While Bisek would have liked to see his guys get more matches in New York, he also feels the procedures will do their job to ensure a high-level field at the Trials. To close out this latest report is a runthrough of the current Russia camp a few NMU'ers are attending, as well as a look at what training is like for those who have stayed behind in Marquette.
5PM: Spencer Woods had a good trip to Sweden. He competed against a pair of very tough guys at the Klippan Cup, won in the dual meet, and earned gold at the Malar Cupen. For a wrestler like Woods who has just started to perform at the Senior level this past year, what is the value in going over there and getting that kind of experience early in the season?
Coach Andy Bisek: I think Spencer had a good amount of momentum going into it from his performance at the US Open last year. He was able to really use this trip to formulate his plan, get in better shape, and figure out how he wants to wrestle guys by utilizing his strengths. He is going to get more opportunities to do that, to figure that out and develop that at those international competitions, are giving him the right level of confidence and direction with his wrestling that he needs right now.
5PM: You two had U23 World Team members (Dalton Roberts and Jesse Porter) who are very experienced Seniors despite their relative youth, so I wanted to ask your opinion as I did Coach (Matt) Lindland. Why is that we struggle as a country with U23? Do you think it has to do with anything in particular?
AB: Not specifically the two guys here that I had, or even the three with Jovan Mercado, who wrestled 87 (kilos) for Puerto Rico. We're still seeing guys, and there were guys on that Team who had good Junior success, but some are stepping away from training Greco year-round. We also have some guys who are training Greco year-round but are still having zero success there. It's definitely an interesting age group to try and figure out where it is we are missing this.
I still think a lot of our guys in this age group, whether they've had success or not, haven't been able to get overseas and compete over, over, and over again. Competing overseas three weeks in a row. That aspect of training is always important, but knowing how to compete and figuring out what you have to do to get your hand raised is a big part of it, obviously. When it becomes real in competition, you can't just make a mistake and say, Well, we'll just go again and I'll figure it out. It's about putting it on the line at that time.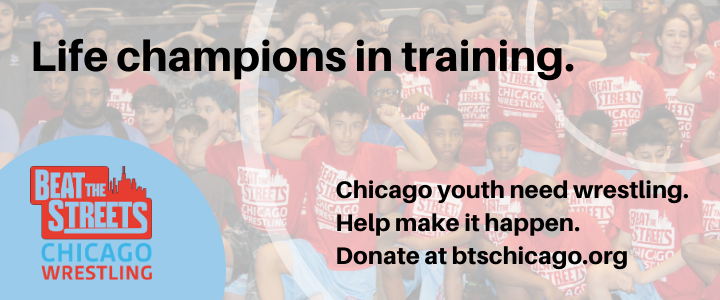 5PM: NYAC (Bill Farrell) was a solid tournament. Woods qualified for the Trials and Porter destroyed an Olympic and World Champion (Davor Stefanek). But for the other guys from your room who got themselves to New York, some of whom are very good competitors, does the timing leading up to the Nationals make NYAC a decent tournament to engineer a starting point to work off of?
AB: Yeah, I think so. I think it could, but unfortunately for a lot of our guys, they only saw one match and that was it. A lot of guys saw one match and were sent home. I don't know what that does for their baseline. It doesn't feel like a true assessment.
5PM: How about the fact it was a qualifying tournament and they only wrestled back from the quarterfinals on. I don't mean to lead you, but do you think a tournament that has qualifying implications should wrestle back sooner since we are program that needs to develop its Seniors?
Coach Andy Bisek: I don't know, I have mixed feelings about this. Even though I said guys maybe didn't get to really establish some kind of base, it still comes down  to you have to be able to win. And figuring it out through your matches, you have to win. You're trying to get that qualifying spot. Sure there were some matches with some tough guys who potentially could come back and really fight for that third-place finish if the guys who placed above them were foreigners; but still, I don't think that we need to have anyone and everyone at the Trials if they can't compete. And I know you asked about developing the depth of the Seniors, but I think there are other opportunities for that.
5PM: Like what other opportunities?
AB: We have over two dozen guys about to compete in Haparanda. I think that's awesome, having 25 guys competing in Haparanda, that's a big delegation. They are going to wrestle foreigners, but they are also going to wrestle other US guys, too, and further whatever rivalries and push each other, as well.
5PM: Okay, well speaking of overseas, we talked about Sweden and you just mentioned Haparanda. Going on right now is the Russia trip which includes several athletes from your room. Do you recommend to guys that they attend this trip, especially if they have never gone over to Russia before?
AB: Yeah, I think that the St. Petersburg trip is good, even if you've never been to Russia or overseas a ton, or anything at all. My experience competing there, they have very skilled wrestlers, but the age group was a little lower, kind of like in the group of the guys we sent. I went to the Moscow training center and trained there a few times, and that was even still levels above where St. Petersburg was. But it (St. Petersburg) is very tough and still a good spot for them to jump in.
5PM: It's Thanksgiving Week, so for the guys who are it's just a little bit of a break — and for the guys who are overseas, they'll return right ahead of the Nationals practically. For the guys who are in Marquette and not overseas, is there a plan to peak them for the National Qualifier?
Coach Andy Bisek: Yeah, we still have our strength-and-conditioning and our practices going to prepare the guys for December. That's the idea. We have a group of guys who aren't Senior wrestlers, either, though. It's not like I am necessarily expecting them to go because their focus is the Junior age group, but if they want to I definitely support it. They'll be going through everything with the Seniors while they are here. The same training plan.
Follow the Northern Michigan-Olympic Training Site on Twitter and Instagram for news, photos, and updates about the program.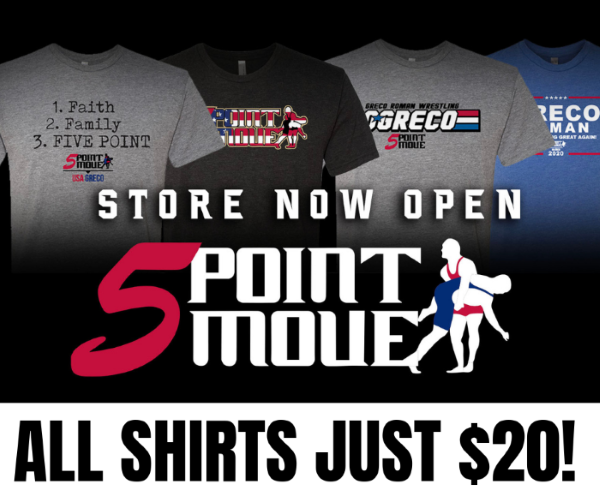 Listen to "5PM30: Jon Anderson returns at the Bill Farrell and Dennis Hall's always fiery position on U.S. Greco-Roman" on Spreaker.
SUBSCRIBE TO THE FIVE POINT MOVE PODCAST
iTunes | Stitcher | Spreaker | Google Play Music | RSS
Notice
: Trying to get property 'term_id' of non-object in
/home/fivepointwp/webapps/fivepointwp/wp-content/themes/flex-mag/functions.php
on line
999