This week in Blagovegrad, Bulgaria is the 2019 Ivan Iliev Tournament, a U23 event where a pair of NMU's high profile prospects, 2018 Junior World Team member Alston Nutter (63 kg, Sunkist) and Junior Trials champ Benji Peak (67 kg, Sunkist) are competing. In fact, Nutter's time at the tournament has already come to an end, though not without a touch of controversy.
The Wisconsin native drew France's Lucas Oudy in the round-of-16 — but Oudy never showed, starting Nutter off with a forfeit victory and moving him into the quarterfinal opposite Miljan Djukanovic (SRB). Midway through the first period, Nutter clasped double underhooks and appeared to dump Djukanovic over at the line. The Serbian immediately scrambled to his feet, but was only awarded one when two or four would have likely served as a more appropriate call. After a reset, the wrestlers locked in dueling over/under's; Djukanovic went first and received two for a correct throw, thus holding a 2-1 advantage entering the break.


Early in the second, Nutter came awfully close on a whipping headlock but went unrewarded. That changed soon enough. Following another restart, Nutter dashed towards the body and trucked Djukanovic off the edge for two points. But then Djukanovic collected a step-out and re-assumed the lead via criteria.
The most pivotal moment of the match arrived with :90 remaining. Needing to score, Nutter zipped inside, roped Djukanovic's right arm, and deposited him off of his feet and onto the tarp. Initially, the only question was, Is it two or four? Instead, it was neither. The sequence was quickly deemed an offensive leg foul and action resumed standing. A confusing caution on Nutter then rang in, giving Djukanovic another point.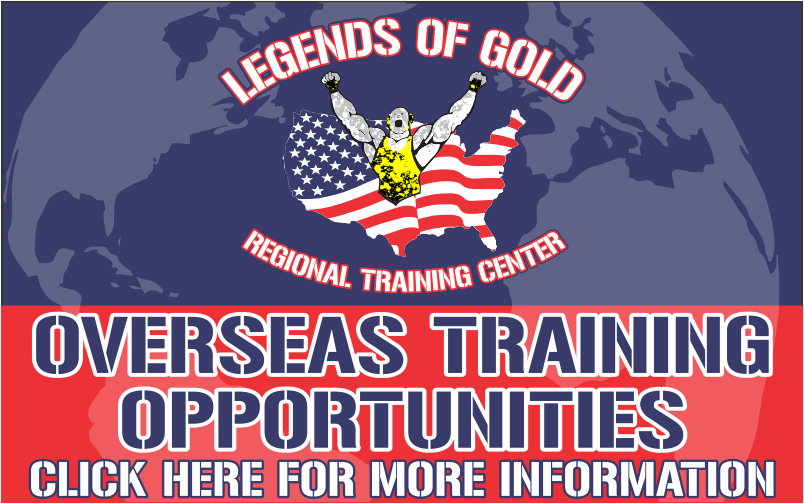 Nutter breathlessly sprinted to the finish, dipping levels numerous times for looks at the body. Djukanovic was well into survival mode by then, and it was he who walked away the 4-3 winner. Unfortunately for the American, Irinel Botez (ROU) defeated Djukanovic in the semifinal, eliminating the chance for a US bronze medal tomorrow.
"I think the match could have went a lot better," Nutter said afterwards. "I should have controlled a lot more and tried to open him up before attempting to score. I also should have been more cautious on the edge and not let him even get the chance to hit a correct throw.
"I also didn't agree with some of the calls the official made, but that's the way life goes. It was a tough match and I definitely learned a lot from it."
Nutter's match can be viewed below. 
Saturday will be Peak's turn to get involved. Action is slated to begin at 10:30am local time (3:30am EST). A YouTube live stream will be available here.
2019 Ivan Iliev Tournament
February 7th-10th — Blagovegrad, Bulgaria
TEAM USA RESULTS
63 kg — Alston Nutter (Sunkist/OTS)
WON Lucas Oudy (FRA) via forfeit
LOSS Miljan Djukanovic (SRB) 4-3
CLICK HERE TO DONATE TO THE USA GRECO-ROMAN PROGRAM
Listen to "5PM21: Paul Tellgren, Ellis Coleman and Alec Ortiz stop by the Five Point Move Podcast" on Spreaker.
SUBSCRIBE TO THE FIVE POINT MOVE PODCAST
iTunes | Stitcher | Spreaker | Google Play Music | RSS
Notice
: Trying to get property 'term_id' of non-object in
/home/fivepointwp/webapps/fivepointwp/wp-content/themes/flex-mag/functions.php
on line
999