The plan was always to wind up right here, as a name worth mentioning in the leadup to the 2020 US Olympic Trials. When Alston Nutter (67 kg, Sunkist/NTS) decided to forgo his final two years of high school in favor of joining the Greco-Roman program at Northern Michigan University, this was just the situation for which he had hoped.
It would involve a series of steps, some more challenging than others. Nutter was only 16 at the time, but his eyes were not too wide. He knew. He understood.
There would be tolls to pay, sacrifices the vast majority of high school wrestlers in the US normally do not dare entertain. The social component within this age-range is vital when it comes to emotional support and maturation. Separating high schoolers from their friends and classmates, as the US has learned over the course of the ongoing pandemic, can prove damaging in ways that are difficult, if not impossible, to quantify.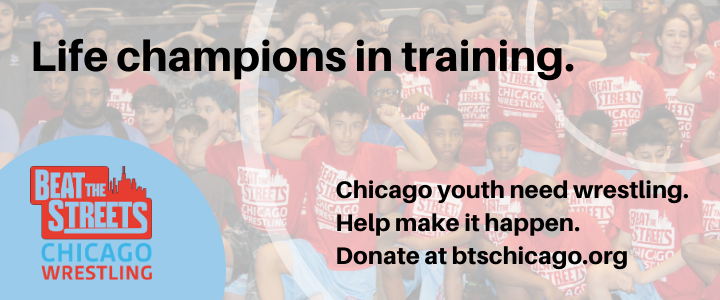 While Nutter's contemporaries at Fennimore High in Wisconsin were looking forward to football games, wrestling dual meets, homecoming dances, and all of the little conversations and laughs which underscore the entire secondary schooling experience, he was at NMU squeezing in classes, twice-daily practices, and trips to Scandinavia. Not for everybody.
That isn't to say Nutter was ever unhappy with his decision. No, that is not accurate. He loved becoming part of the engine that powers United States Greco-Roman wrestling development. From his first day in Marquette to his Junior World bronze in 2019, and Hungary's Olympic Training Center in Tata — where he has been holed up for the past two weeks along with other members of Greco's "Brat Pack" — Nutter has done nothing other than embrace his circumstances. He chose them, after all, and during a time in his life when leaving one's comfort zone is typically not the most appealing option to consider.
Can't argue with the payoff so far.
In addition to the Junior bronze, Nutter has earned a basket full of international and domestic honors that have gone a long way towards cementing his contendership on the Senior circuit. These successes have helped elevate his standing among peers as well as boost his confidence. They are also why he has particularly cherished overseas opportunities.
Tournaments and training camps replete with hardened Europeans have a habit of dishing out the painful but necessary lessons American Greco-Roman athletes must learn if they are to transform into World-level competitors. All of the flights and multi-week stays across the Atlantic are seen, especially this generation, as a critical investment plan. Open up Nutter's portfolio and what you will find are an array of passport stamps and blood-stained memories of exactly what it took for him to continuously increase his trajectory.
"It's really tough but it can build up some confidence in the toughest areas of wrestling, such as pummeling and par terre," Nutter said on Thursday from Tata. "You have to earn every single point because it's such a grind and the competition is so good."
The only thing that has hurt Nutter more than the myriad live matches and par terre defense drills with foreigners cranking on his ribs had been the absence of such training modalities. COVID-19 didn't just result in a 12-month postponement of the Olympic Trials, and everything else under the sun; the pandemic also cut the string on Nutter's regular jaunts overseas. Only recently did travel to Europe for US athletes become available. And as soon as that occurred, Nutter made his move.
"It was kind of complicated with COVID, but with a few calls we were able to get back over here and start training," explained Nutter. "I like coming here because the training is like no other. It feels awesome to get back over here. I really enjoy being in Europe and wrestling with the best guys in the world."
When Nutter says "best guys in the world", he means it. The wrestling room throughout his time in Hungary has featured the likes of '16 World Champion Balint Korpasi (HUN), '19 World bronze Mate Nemes (SRB), U23 bronze Mihai Mihut (ROU), and Denmark's Fredrik Bjerrehuus, who placed fifth in Nur-Sultan. High-profile names are always a big attraction during training camps. Call it "programming". Drilling and live go's with accomplished international wrestlers allow Americans the chance to feel different entries and positions that are less refined stateside. Fleeting moments which might be ignored by an outside observer often carry an inherent value.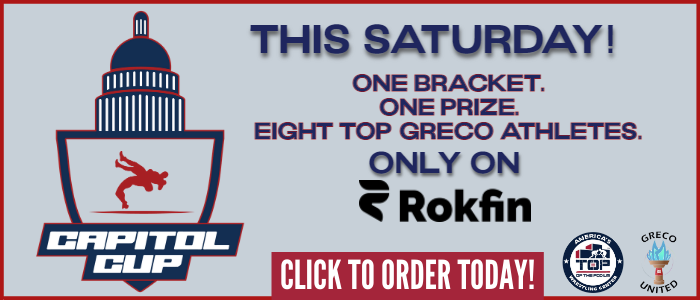 So much of Greco-Roman is in the fine print. Big throws on the feet and bombastic lifts from par terre are not created in a vacuum. There is more than meets the eye pertaining to how points are eventually scored and, nearly unanimously, all actionable offense is the result of winning a long line of miniature battles that unfold beneath the surface.
Nutter's job overseas? To soak up the details and find ways to implement meaningful adjustments. Fortunately for him, elder statesmen from other nations haven't been shy about sharing their secrets. "They have so much to teach you and the really cool part is they go out of their way to show you what it takes to win," he explained. "The work you need to put in, which areas you need to work on, and the things you're best at. It's really fun to learn from the best in your sport."
Each practice session in which Nutter participates nowadays is subject to a distinct purpose. After a year spent trying to make the most out of a disruptive and troublesome situation, he is again on European soil and putting in the kind of work that has played an enormous role in his status as a potential Olympian. He isn't letting it go to waste.
"It's important to take everything in here," Nutter said. "Being young helps with recovery from the amount of volume in this camp and Hungary serves as a tune-up for me.
"This is my slingshot going into the Olympic Trials."




Listen to "5PM44: Michael Hooker and Toby Erickson join the show" on Spreaker.
Listen to "5PM43: Christmas Time with Millersville's Kerry Regner" on Spreaker.
SUBSCRIBE TO THE FIVE POINT MOVE PODCAST
iTunes | Stitcher | Spreaker | Google Play Music
Notice
: Trying to get property 'term_id' of non-object in
/home/fivepointwp/webapps/fivepointwp/wp-content/themes/flex-mag/functions.php
on line
999