Fun fact about 2020 Junior National champion Payton Jacobson (60 kg): over the past two years, he has wrestled more matches overseas than he has in the United States. Another fact would be that Jacobson hasn't competed in a folkstyle match since the winter of '19. One more snack-sized piece of info is just as telling as the first two. Jacobson claims six overseas tournaments on his ledger during this time span highlighted by four golds and one silver.
It is hard to argue with numbers. Even harder still to quarrel with the ambitions of an athlete who has heartily demonstrated that the path least taken is the only path that makes sense given his ability and track record.
Such is why when Jacobson announced last week that he had committed to attend Northern Michigan University's National Training Site for Greco-Roman starting next fall, the news carried with it an air of formality.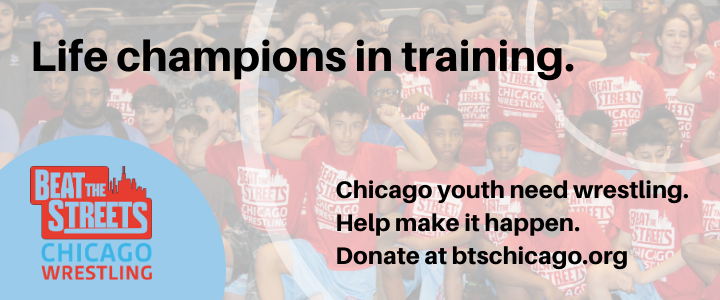 Jacobson, 18, is set to follow in the footsteps of two fellow Wisconsinites who are currently enrolled at NMU and have already begun promising careers. Most remember how Alston Nutter (67 kg, Sunkist) decided to buck convention in '16 by saying goodbye to his conclusive two years of high school, and hello to Marquette — where he would earn his diploma and is now working on his undergraduate degree. It has been going well so far. Last summer, Nutter earned bronze at the Junior World Championships in Estonia and is locked in for the US Olympic Team Trials.
In '17, Benji Peak (Sunkist, 5PM #11) only had one more high school season remaining when he decided to branch off into a full-time career, as well. During his first year competing for NMU, Peak earned a string of international medals and won the Junior Trials. Like Nutter, Peak's progress is tough to miss. Just over seven weeks ago, he added a Senior National crown to his growing list of accomplishments. He is also close friends with Jacobson and naturally lobbied for the reunion that now lies before them.
But there is more to all of this. For starters, Peak and Jacobson come from the Wisconsin club Ringers, essentially being reared in the same system. Moreover, Ringers coach Bill Kahle in '19 founded the Toppers Wrestling Club at Burlington Catholic Central, the only Greco program at the high school level in the country. Once those pieces were put in place, Jacobson quickly hopped on-board. It was the Toppers banner under which Jacobson competed internationally this past year, though that wasn't the case earlier this month at the Junior Nationals in Omaha. Coronavirus restrictions shut down Toppers, at least in the meantime. So for his senior year, Jacobson is back at Elkhorn High mixing in-person classes with virtual until things normalize (assuming they even do). He does not plan on suiting up for folkstyle should that season go forward, although he is invested in Elkhorn's success out of sentimentality.
The key with Jacobson is not that he simply wishes to pursue Greco-Roman full-time. Rather, it is that thus far he has exhibited thee of the most critical signs potent prospects are supposed to have: innate talent, coachability, and unyielding competitiveness. That last one might be the most important. Many young United States Greco athletes are so consumed with learning on the job that they forget to actually fight. Jacobson is without this issue. His desire to win is outweighed by his distaste for losing. Combine that with some authentic skills and an opportunity to polish up at NMU, and it is quite easy to understand why so many are excited about the collegiate choice he just made.
Payton Jacobson — 60 kg, Ringers
5PM: Northern Michigan, along with having Benji there, is unfortunately the only college in the US that currently has Greco available as an actual program. Did you always know that you were going to wind up at NMU or were there other options you explored?
Payton Jacobson: Over the past few years, once I started going full-time Greco it seemed like the most optimal choice. I was looking at some RTC's (regional training centers) but money-wise and academically — and training-wise — it was the best option. They have the best partners up there for Juniors, and academically I thought it was a good fit for me.
5PM: Once you did begin doing Greco full-time, was there anything about folkstyle that you missed, or were afraid you were going to miss?
PJ: Wisconsin runs a great state tournament at the Kohl Center. It's a pretty good time, but other than that, I loved Greco and going full-time made it easier to focus on one thing.
5PM: When you started traveling overseas for various tournaments and camps, did you realize how unique it was compared to 99.9% of the rest of the US high school wrestling population?
PJ: I think it was my first trip going to Estonia. It was a bunch of guys, and we wrestled both styles, too. But then Lucas Steldt took me to the Czech Republic and that was a bunch of guys who wrestled mainly Greco. That trip was an eye-opener. Those guys beat the crap out of me over there and I decided, I want to keep doing this. I want to keep going overseas, compete, get better, and then beat these guys. And to do that, I figured that going full-time Greco was probably the move to make.
5PM: Was that trip responsible for the humbling realization that there is a much higher level out there in Greco internationally than there is domestically?
PJ: Yeah, training over there we drilled par terre a lot and I was getting gutted left and right, and lifted. Then one day I started getting better at it. I didn't do well in the tournament. I went 1-2, I think. And the training camp was a tough training camp. My body was sore everyday. But after I got back I was a lot better, in both my hand-fighting and par terre.
5PM: You won a few overseas events last year along with having gained a lot of experience prior. Do you look at US age-group competition differently after prevailing against international opponents?
Payton Jacobson: The difference with the guys overseas is that they have 100% better position because they wrestle real Greco. With the age-groups (here), like Cadets, there are a lot more folkstyle wrestlers, and once you get to Juniors, the top guys are mainly Greco. But going back overseas, you get to experience wrestling all of these guys. In Sweden, I had a really good camp in Sundsvall and trained with one of their top Juniors. I got a lot better over there and translated that over here to the Junior Nationals. My par terre was really good along with my hand-fighting and scoring.
5PM: With all of this overseas experience, how do you see things like Fargo and the National Duals, and so forth? Has this experience changed your perception of events that here are held in very high regard?
PJ: I mean, growing up, you look at Fargo and it's, Oh, it's such a big stage, and it is really important. But now I look at it and I don't think Fargo is that important at all. A lot of the guys who do well at Fargo don't do anything in the future. It's also not real Greco in Fargo. It is not officiated like real Greco. But once you get to the World Team Trials, it is a lot more like real Greco. A lot of the athletes are told to do freestyle and Greco at Fargo; but at the World Team Trials, the guys who are really serious about Greco are going to do Greco and the ones who do freestyle will only do freestyle.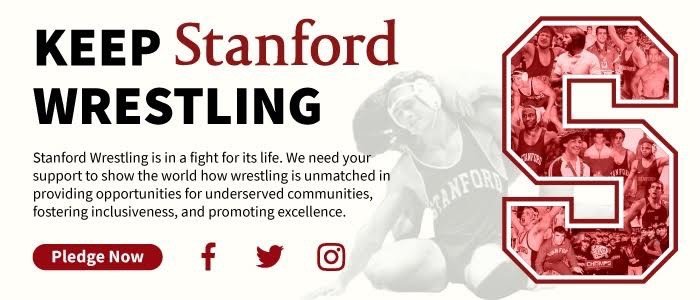 5PM: Even though the Junior Nationals was just that, a Nationals and not a Trials, as you were preparing for it did you see the event as having the same level of prestige?
PJ: Yeah, pretty much, because this was the highest you could get this year. You couldn't go anywhere else. I peaked for this tournament because it was the only thing you could do. You couldn't go to the Worlds or anything and I had to be at my best level in order to win it.
5PM: Did you have any apprehension, any nerves, just because it had been a while since you had last competed?
Payton Jacobson: I was really excited. I haven't been that excited to wrestle in a really long time between not competing in eight months and then not competing in the US in 16 months. I was super-excited about it. After my first match I was like, This is a good time. The last time I had wrestled in a match in the US I lost at Fargo, I believe. It was just really exciting and it felt good that I was winning, not easily, but by being able to control the match.
5PM: You had a really tough opponent in the finals, Logan Hatch. You're both from Wisconsin, know each other. You also profile similarly in that you both began traveling overseas young and are full-timers. Did winning over Hatch provide an extra element to coming away with the Junior title?
PJ: Yeah, I've wrestled Logan in practice before and he was always bigger and stronger than me. It felt good in that it was me graduating to the Junior level and getting on the US stage as a serious contender on the Junior level, as well as the Senior level.
5PM: Two-part question: in an ideal scenario, what would the next six months look like for you from a competitive standpoint? The second part of this would be that if this ideal scenario doesn't pan out, how will you deal with it?
PJ: Hopefully, I plan on going to Sundsvall in January and we're going to train after that. I don't know when the Last Chance Qualifier will be, but the plan for that will be 60 kilograms and qualify for the Olympic Trials. Hopefully compete well there, and then after that will be Juniors. The goal is to make the World Team and medal. That's the plan. If the Olympic Trials don't happen or I don't qualify, then that's not the biggest deal. I'm young. I can train for 2024, and with better guys, too. If I don't make the World Team, that would be disappointing, but same thing. I'll still have another year of Juniors.
If I don't go to Sundsvall, we're just going to keep training here. It would be disappointing but I'm just hoping we get Last Chance. If not, then that would suck but we'll still train. I work out very close to me. During quarantine, when I was stuck at home I'd go for runs and work out at my house. If the tournaments don't happen it would be disappointing, but I'm still super-young so it's not that big of a deal.
5PM: What are you looking forward to the most about being up at Northern eventually?
Payton Jacobson: Getting coached by (Andy) Bisek would be really nice. I have been up there before and he is really hands-on. He will focus on me a lot. I will also have great partners to work out with everyday. Partners who are really close to me in the room. I'll just be getting better everyday.


Listen to "5PM42: A Dennis Hall Thanksgiving" on Spreaker.
SUBSCRIBE TO THE FIVE POINT MOVE PODCAST
iTunes | Stitcher | Spreaker | Google Play Music
Notice
: Trying to get property 'term_id' of non-object in
/home/fivepointwp/webapps/fivepointwp/wp-content/themes/flex-mag/functions.php
on line
999