It's a time-honored tradition at the beginning of every semester. Class schedules are examined for any conveniences they may offer, syllabi are pored over for their potential challenges, and outrageously expensive text books that will likely outlive their usefulness are purchased with bemused resignation.
College life.
On the campus of Northern Michigan, the introduction of the fall's course load also coincides with the dawn of a new season of Greco-Roman wrestling at the school. Coming off a year which saw the country's premier collegiate Greco program place more wrestlers at the US Open than ever before and add a new high-profile assistant coach in Andy Bisek, the mood amongst the gang in the Upper Peninsula is understandably upbeat. NMU is entering 2017-18 with an astounding 55 wrestlers in the room, giving head coach Rob Hermann plenty to work with as the team continues to assert itself on the national stage.
"I call it reloading," says Hermann. "It's nice to have that youth in the room and it kind of motivates the guys who have already been here. They have new bodies, new blood walking around to train and wrestle with every day."
That's the way former Junior World Team member Travis Rice (66 kg) sees it. Rice missed some time off the mat in 2016 before returning for the US Open, the Dave Schultz Memorial, and the University Nationals, respectively. The year didn't unfold the way he had envisioned. Simply put, Rice needed a mental break from the sport. But with a clean slate and a fresh allotment of new recruits to look forward to, he's excited to get back to work.
"With all of the new guys in the room and how many of them there are, it is never a bad thing to have a lot of partners to train with," Rice says. "When you have a large group of people with common goals, great things can happen as a team and individually."
One area Northern has covered is successful veteran leadership. Accomplished stars are everywhere. Alex Sancho (66 kg) is now a three-time US National Team member and made big news earlier in the year with a win at the Grand Prix Zagreb Open before taking second (for the second time) at the World Team Trials. Perennial standout Kendrick Sanders (75 kg), the longest tenured of the group, is back at the school's Olympic Training Site as he continues to chase down World glory. Jesse Porter (75 kg) is widely recognized as a one of the most gifted all-around threats in the country, while Dalton Roberts (59 kg), Randon Miranda (59 kg), Anthonie Linares (66 kg), and Austin Morrow (66 kg) are right on the cusp of climbing higher up the Senior ladder.
In other words, the latest surge of talent at NMU this year is surrounded by experienced athletes who understand what is required to succeed at the highest levels. But just in case further clarification is needed, Hermann made it a point to illustrate exactly what the expectations look like.
"We're not an intramural program, we're an elite program, and our two focuses are to make the Junior World Team and win medals, and to make the Senior World Team and win medals" he says emphatically. "That's it. And if you're not in the room to do those two things, you're in the wrong room. I told them all today, 'You know, Andy Bisek, Spenser Mango, and Harry Lester sat where you're sitting and started where you're starting. This program helped them get to where they're at today. When you have that mix of youth and veterans, these kids get that much better that much quicker because they're all feeding off each other. Iron sharpens iron."
Part of why that adage works for Hermann is because he encourages his older charges to act as mentors. While most freshmen at NMU possess solid Greco-Roman backgrounds, the switch to the style on a full-time, highly-competitive basis takes some time adjusting to. Technique isn't an incidental byproduct of going to practice at Northern, it's a focal point. In order for the "new blood" to grow acclimated to the pace of learning (along with settling in at the college), Hermann urges his older guys to set the tone. Bonding also plays a role, though that is not a unilateral proposition.
"I use my veterans for warm-ups and to stay after practice with wrestlers, and I also tell the rookies it's their job to seek these guys out," explains Hermann. "Because it's not their (the veterans) job to do that. But there is not one veteran in this room who won't stay after practice to work with them, and that makes our room really unique."
Another example of the selflessness that the coach looks for can be witnessed by how he orchestrates training for well-known National-caliber wrestlers from out of town. NMU may operate in its own biosphere of sorts compared to other training centers in the US, but Greco athletes who reside elsewhere, be them alumni or not, are always welcome to stay in Marquette to sharpen up their skills. They're not much into keeping secrets in Marquette. To Hermann, sharing isn't just caring, but rather, vital to the country's overall improvement in the classical style.
"Right now, we have Barrett Stanghill (85 kg, Minnesota Storm) here for two weeks," continues Hermann. "I'm like a National coach. I'm going to have Barrett get better while he's up here. We don't hold secrets in our room and I've never had issues out of any of my veterans, not any one of them. I know when Dan Chandler sent Hayden Zillmer (98 kg, Minnesota Storm) here, I had Khyma Johnson (85 kg) and Zillmer working out together and showing each other things, and they had just gotten done wrestling each other in the University Nationals. It almost brings tears to my eyes, watching our guys work like that, because I don't see it in other places."
This is the kind of attitude towards Greco-Roman the "new blood" at Northern is currently becoming familiar with. They can expect guidance from veterans, but they also have to look for it. They can expect to make jumps in their skill-sets, but not by accident. This is an indoctrination into the sport's major leagues where the majority of matches will take place against competitors who like them, also train full-time. The approach is akin to starting a new occupation and the setting only serves to understate that concept. Because of the brave new world staring freshmen in the face, it's all the more fortuitous for them that there is an experienced lot around to show them the path. College may be where degrees are pursued, ideas explored, and new passions discovered. That all happens in Marquette, too. It just doesn't happen for anyone alone. This is their job now. But instead of seeing each other as mere co-workers, Hermann very much prefers his guys to look upon one another as brothers gunning for the same objective.
"We don't need more bodies, we need wrestlers who understand why they're part of this team, which is to sacrifice every day," asserts Hermann. "We played Matt Lindland's video with (Joe) Rau on giving it your all and investing in (the idea) that this is your job. We want the guys to bond and know why they're here with us."
If they haven't figured that out yet, it's a safe bet they will soon enough.
SUBSCRIBE TO THE FIVE POINT MOVE PODCAST
iTunes | Stitcher | Spreaker | Google Play Music | RSS
Comments
comments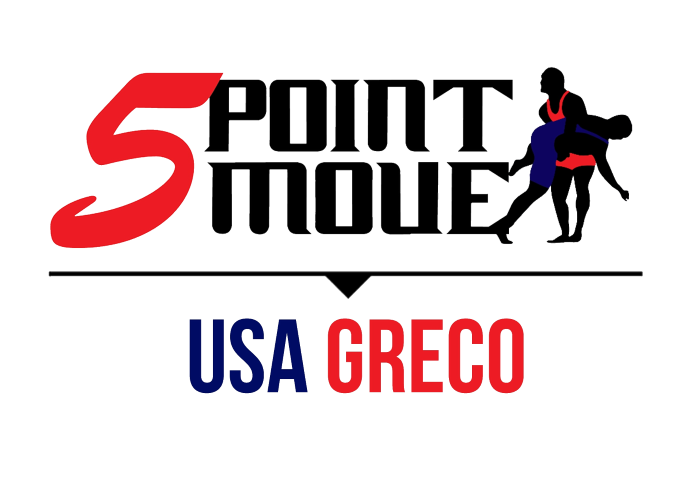 Notice
: Trying to get property 'term_id' of non-object in
/home/fivepointwp/webapps/fivepointwp/wp-content/themes/flex-mag/functions.php
on line
999