On Sunday, Spencer Woods (NYAC/OTS) clinched his first Senior international gold by winning the Malarcupen in Västerås, Sweden. The tournament also concluded what had been a ten-day trip that saw Woods, along with over a dozen other US athletes, compete in the Klippan Cup as well as the friendly annual dual pitting the Americans against Team Skåne Brottning.
The Malarcupen gold, however, represents just the latest of Woods' exploits.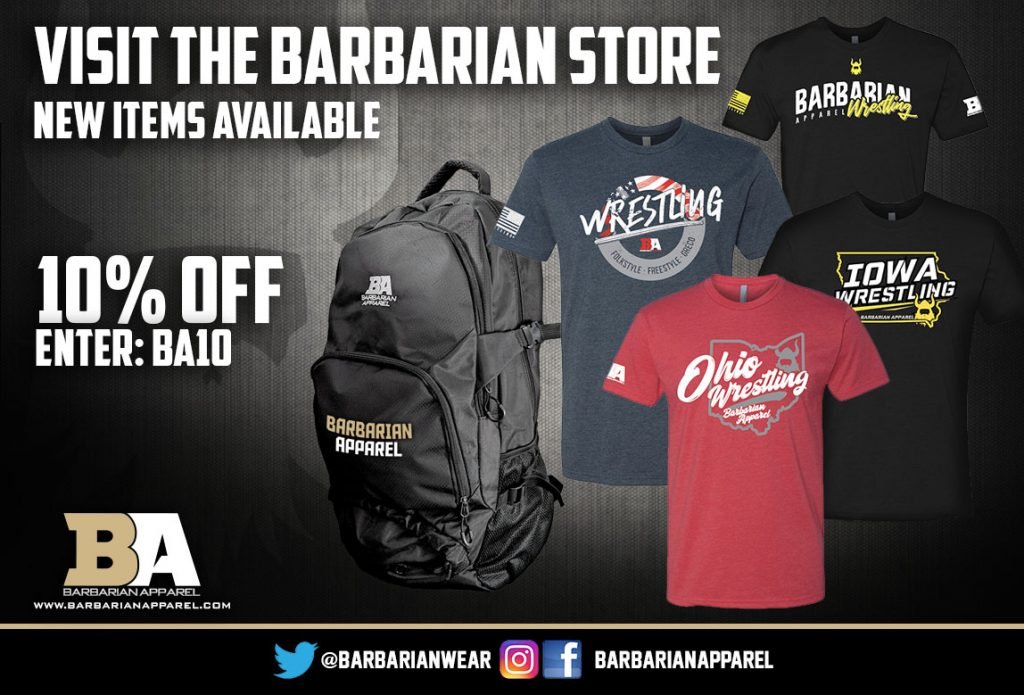 Hailing from Alaska where he was a two-time state champion, Woods did not start out as a Greco-Roman devotee. Rather, he went the traditional route upon graduation, his talents leading him to the University of Maryland and the shark tank known as the Big Ten. But it was during this interim when the seeds were planted. The more Woods practiced, drilled, and competed in Greco — the more he realized that it would hold the key to his wrestling future.
And look what happened: granted he was born with tremendous athletic gifts (which are always helpful), the fact remains that Woods has taken his place among the most high-profile young athletes in the United States program. Those on the inside of the sport, which is to say those who pay close attention, could see that Woods possessed the raw materials and competitive attitude necessary to become a legitimate threat. Thing is, no one saw it coming during this quadrennial. But after a string of electrifying wins at the US Open this past April, there was Woods, advancing to the final against Northern teammate and long-established star Kendrick Sanders (NYAC/OTS).
But that was a while ago and now things are a little different. First on the agenda is weight class — Woods has moved down to 77 kilograms for the Olympic Year. Not a big deal, he insists (plus he didn't really have a choice) but his presence does add one more name to a pile of names that have instantly elevated this weight category domestically above the rest. In concert with that bit of news is Woods' own customized approach to the sport along with his continuous growth.
Expanding upon skill-sets, shoring up par terre, and constructing game plans are the order of the day for most in the United States. Woods is no exception, certainly. Where he differs is simplification. He strips it all down to the barest, most basic concept. Woods isn't worried about how tough the opposition might be, or pondering how to coordinate some master strategy he hopes will result in victory. No dice. Remember, it's simple. Woods' goal is to wrestle each match as if it could be his last. It's the only way he knows how to demonstrate his gratuity, and he appears convinced passion by itself already makes for one helluva game plan.
So far, he is being proven correct.
Spencer Woods — 77 kg, NYAC/OTS
5PM: We haven't had a bunch of successful Greco athletes yet who are from Alaska. 
Spencer Woods: I'm from the middle of nowhere, that's what I call it (laughs).
5PM: How did you become interested in Greco while in Alaska?
Woods: I didn't grow up wrestling Greco, I did folkstyle. I started wrestling in a village called Shungnak and it was just folkstyle during the season. Then in high school we moved out to Kotzebue, which is a little bit of a bigger village, but still above the Arctic Circle. My coach Mark Lane, who was an NAIA national champ, and his wife, Marcie Van Dusen — who was a freestyle Olympian in 2008 — we just kind of had all of the resources to have a good program. That really got me into wrestling.
I did freestyle and a little bit of Greco all four years. But after I graduated, and the year before I went to Maryland, I entered the Western Nationals in Pocatello, Idaho and spent some time with Ivan Ivanov. Just about a week. I trained with Jaron Chavez and Jon Jay was there for a little bit. It was just a week and I was still doing freestyle, a little bit more Greco, and I really enjoyed it. I actually only wrestled Greco at Fargo that year. It was my second time at Fargo and I only did Greco because I was like, You know, I don't want to do freestyle anymore.
Then I redshirted my freshman year at Maryland, and after the national collegiate open, I just thought, I don't think I'm going to do freestyle, I think I'm going to stick with Greco. I was the only Greco wrestler at Maryland and thank God Kerry McKoy was there. He was my pummel partner. Occasionally, I was able to talk some of my teammates into doing upper-body stuff with me.
After the 2018 Nationals in Vegas I started working with Dale Oliver. I love Dale Oliver, he is very helpful, very committed to helping me. I started working with him probably two or three times a week. I'd drive like two hours a day to get to where he was in Virginia to work a little Greco with him. I had come up to Northern in the summer of '17 before the University Nationals. As soon as I got up there, I was sold. I fell in love with the training, I fell in love with Marquette, and it was just, This is where I am going to spend the rest of my college career. No question about it. I do not see myself wrestling for Maryland for another five years. 
That fall semester I was able to start at 184 (lbs) and get a little varsity action. Kind of got my butt whooped in the Big Ten (laughs). There are some pretty good wrestlers in the Big Ten. After the fall semester I asked to get released and applied for Northern. Rob (Hermann) and Andy (Bisek), they welcomed me with open arms. Ever since then it has been a crazy journey.
5PM: The 2018 U23 Trials seemed to be the first time you kind of got attention. To me, that is when people started to take more notice of you domestically even if the results didn't go your way. You wrestled a couple really tough matches in that tournament. Do you remember that tournament acting as a sort of turning point given where you were at developmentally?
Woods: Yes and no. I remember being on the fence about the tournament because the Junior Trials were the next week, and everything in my mind convinced me I was going to win the Junior spot at 82 (kilos). I just didn't see any way I could lose that. It was, At 82, I don't cut any weight, so yeah, I am going to go to U23's. 
I don't really remember the guys I wrestled against, I just remember the guys who I lost to. I remember wrestling Carter (Nielsen) and he was able to hit that crazy gut on me. I wrestled Chandler Rogers and he bodylocked me in like, :20 or something. As far as the other matches, no. I wish I had something a little bit more spectacular to tell you.
5PM: Well then how about last season since the US Open was a big deal. It wasn't a big deal just because you made the final but how you made the final. The two big matches were against Vlad Dombrovskiy and Cheney (Haight). I don't know if momentum really exists or not, but if it does, was that win over Vlad when you started gaining confidence?
Woods: I had wrestled Vlad at the Schultz earlier in the year and he tech'ed me in about :40. I remember thinking, Wow, I just screwed myself out of $500, I can totally beat this guy. I was just thinking about all the cool things I could get with $500. I can't believe I got tech'ed. Upper-body — I mean, it's Greco — but upper-body, all of the throws, that is kind of my game. That's what I do. But I had just gotten salto'ed and headlocked. I remember thinking, Come on, I'm better than that.
When I was wrestling him, I didn't have a coach in my corner. My high school coach was there. He and Marcie now live in Sheridan, Wyoming, so he brings guys to that Junior tournament going on. He saw that I didn't have a coach so he hopped into my corner. It was kind of like going down memory lane — no pun intended on their last name. It was just like old times. Mark is very old school, he wants to crush guys' souls, make guys look silly and not want to wrestle anymore. Make them feel sorry for themselves, to make excuses. To put the pressure on guys and make them break.
And I feel like that's what I did to Vlad. I was just beating him, hitting those corners and changing direction on him. And he just broke. He couldn't hang. He couldn't stay with the pace. All I could say is that I crushed his soul.
5PM: The story at the Open was your rise and Kendrick Sanders' resurgence. Did you recognize, especially in the context of the Northern program, the importance of you meeting up with Kendrick?
Spencer Woods: Yes. I think it made our program look really tough, and it is really tough. And it showed. I think we had four guys in the finals and a number of guys in the semifinals. It was spectacular. I was really happy Coach Rob was around and was able to be there.
5PM: You had some tough matches from then on out to cap your domestic season. You already knew what this new season meant, it's an Olympic Year and everything else. How has that influenced your methodology and approach thus far? You know the landscape at 77, it's the most stacked weight class domestically this quad. Are there any special adjustments or areas you want to improve on knowing the scope of competition that is now going to be staring you in the face?
Woods: Yes — and no. I'll make this answer very simple for you: I wrestle every match with the same intensity. I don't many any special adjustments for anyone. Everyone is nameless, faceless. No one is on the podium. I wrestle every match as if it's the biggest match in the world. As if it's the Las Vegas finals, or as if it's — and I don't know how this feels — an Olympic gold medal match. Or, as if it's the very last match I'm going to have in my entire life, because, you don't know what is going to happen. Every match is a gift. It is an opportunity, and you're not entitled to it. I am very lucky to have these opportunities.
As far as Team USA and making an Olympic Greco Team…I'm not sure how to word this. It would be amazing if I was the guy at 77. But, whoever. Anything can happen at a tournament. I displayed that this past year. Anything can happen. Nothing is engraved in stone. You're just a couple of points away from winning the match and going onto the next round.
For whoever gets the spot. I don't think it is about who get the spot. It's like, Hey, we need to get some fricking medals overseas. I just want the USA to be a threat overseas. We come from the greatest nation in the world and we need to put some fear into these other countries. U23's just wrapped up, again. I don't want to be this walkover kind of country. I hate saying it, but let's look at a couple of numbers and be a little real with ourselves. I just want to do the most I can to help out Team USA Greco. I want to do my part. I want to travel and work out with these different (foreign) partners, challenge them in tournaments. It's not hoping for the best because hard work does pay off.
5PM: This season, you've already participated in a pair of tournaments and got some matches in. What's next? Are you going to New York, are you going to be active in this next two events on US soil? What are your plans?
Woods: Yes, I'll be in New York at 77 kilos. I hear there are going to be a couple of guys showing up to the party, so that'll be a fun deal. I'm not going to go to Russia. I did the Russia tour last year. It was a great experience but I don't think it's worth going twice. Maybe I'll go again in a couple of years, but for the time being I really want to go to the Haparanda Cup and the Haavisto Cup. The week after Russia, then the week after that, and head back.
I am going to Fort Worth, Texas (the US Nationals/Olympic Trials Qualifier in December). That is going to be way fun, I think. My mom grew up about two hours away from Fort Worth so I have a bunch of family coming. My grandpa, he is getting a little older now and hasn't seen me wrestle since my high school senior season. He used to come up for an entire season at a time and go to all of my tournaments. He hasn't seen me wrestle in about four years now, so it'll be nice to get him out to a competition. I'm sure he will love to be there. I'll love to have all the family friends there and put on a show. I'm going to do my best.
5PM: This is maybe a goofball question, it's partly on behalf of my daughter. I don't know if you're offended by it, or if you might even enjoy it…
Woods: I'm an Eskimo, man (laughs).
5PM: Okay, so then what are your thoughts about the program called Alaskan Bush People?
Spencer Woods: Okay, so I think there about 29 Alaskan TV shows currently airing, something like that. I do not watch them, personally. I am a very outdoorsy person. Aside from Planet Earth, I don't watch reality TV shows. Because, I try to tell people it's like watching Jersey Shore and talking to someone from New Jersey about it. They are going to look at you like you're crazy.
My dad, he is a full Eskimo, born and raised in Alaska. So it's funny that you said that because according to him, Alaskan Bush People is one of his favorite shows for reasons I don't know. I wish I could tell you more about it, but I don't watch it.
Follow Spencer Woods on Twitter to keep updated on his career and competitive schedule.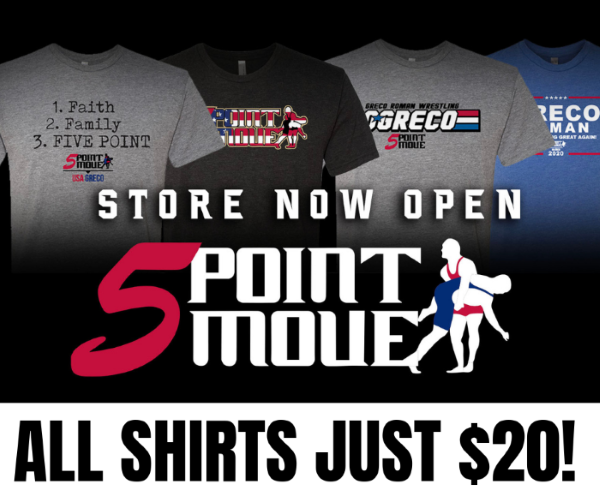 Listen to "5PM29: Junior world medalists Alston Nutter and Peyton Omania" on Spreaker.
SUBSCRIBE TO THE FIVE POINT MOVE PODCAST
iTunes | Stitcher | Spreaker | Google Play Music | RSS
Notice
: Trying to get property 'term_id' of non-object in
/home/fivepointwp/webapps/fivepointwp/wp-content/themes/flex-mag/functions.php
on line
999