In another era, United States Greco-Roman greatly relied on folkstyle collegians to stock its pool of Senior-level talent. It was a successful model, for the most part. A quick glance at the nation's history of medalists on the World and Olympic stage tells you that. But it's not the same game anymore. Greco, on both a domestic and global scale, has changed. The stakes are higher and the margin for error, thinner. If the country's vision is one boasting a return to the breadth of relevance enjoyed by previous generations, indoctrinating more athletes into a full-time Greco-Roman pipeline stands as a necessity.
The US needs talented wrestlers who hold grander aspirations than what can be accomplished in a scholastic setting, young men who have tasted World-level competition and liked it so much they want it to become their principal vocation in lieu of the conventional path preferred by most on the cusp of finishing high school.
The US needs Dominic Damon.
And they got him.
Earlier this week, Damon, the Washington standout who was a member of the 2018 US Cadet World Team, officially announced that he will attend Northern Michigan University beginning next fall. Damon's entrance into the fold represents the latest scenario in which a big-name Greco-Roman prospect shunned traditional wrestling trappings in favor of joining on at NMU. In 2016, Junior World Team member Alston Nutter (63 kg) bypassed the second half of his high school career to get an early jump in Marquette. Less than a year later, Colorado standout Britton Holmes (67 kg) chose the OTS instead of continuing down the folkstyle path.
Following Holmes, the door opened even wider. Benji Peak (67 kg), Tommy Brackett (82 kg), Delon Kanari (60 kg), and Tyler Curd (130 kg) — all gifted grapplers in their own right with futures available elsewhere — opted for the chance to fast-track their skills and tack on international experience at Northern if only because of the immediate opportunities to level up. That's precisely what Damon is hoping for, and he will be entering an environment that, as of now, is the most impactful to the health of the US program.
Dominic Damon — 67 kg (WA)
5PM: Last year in Sweden, you clinched the US' victory over Team Skane Brottning when you torched and tech'ed your opponent. If I remember, you threw him for five. That was it, that was the deciding match. As far as competing in Greco internationally, I'd have to think that match stands out for you. 
DD: Yeah, that one was really cool. I guess because it was a dual, everyone was getting all hyped up and pumped up over it. It was a cool environment in there. I kind of knew, because I had wrestled the guy a couple of times in practices before that. I knew that he wasn't the toughest guy they had, really. So, I was kind of prepared to go out there and beat him really quick. It wasn't like, a shocking, super-exciting thing for me personally, just the whole team aspect of it. I think that was the first time we won that dual, wasn't it?
5PM: Yup.
DD: Yeah, so that whole side of it was really cool. It was a cool start to the competition for that trip.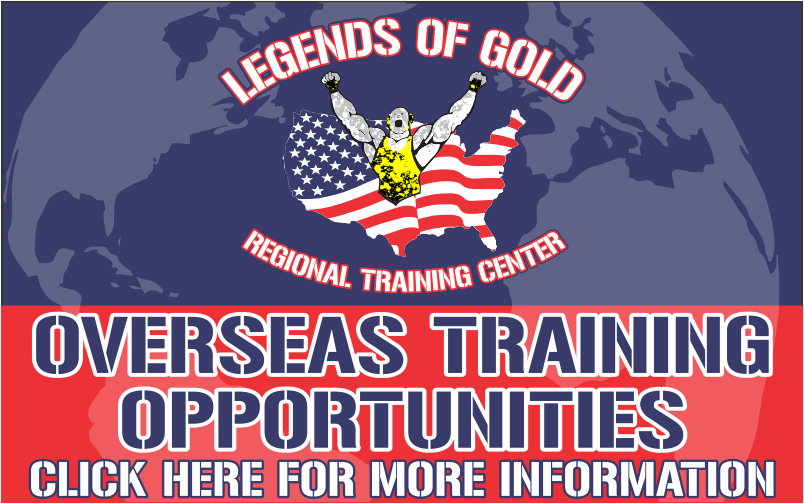 5PM: Having competed overseas a good number of times now, what made an impression you in the beginning? Some say 'the feel', others point to various stylistic differences, and so on. What was it that caught your attention when you first started facing foreigners?
DD: Definitely position and pummeling are the first things that hit you. It's a completely different sport almost, the way they do it. It's a lot tougher. They'll be off-balancing you on your face the first couple of days because you have no idea what's going on. My first trip over there, I was shocked as to how different it was. It was like nothing I ever felt before.
And also, par terre. They do so much more of it and they are so much more used to it. It's a completely different level. Even the guys over there who might be considered average in their countries are still miles ahead of where we are when it comes to par terre.
5PM: Did you feel pressured to win the Cadet Trials? A lot of capable wrestlers in that bracket, a lot of them surely knew who you were and that you had competed internationally. If there were favorites to be booked, you would have been one of them. 
Dominic Damon: Going into the Trials, I was coming off of a broken hand that I suffered in I believe February, so I hadn't been training much at all leading up to that. I had a couple of weeks and then my training partner, Mason Phillips, who is at UNC now, tore his labrum two weeks before Trials and he was my only training partner up until then. Two weeks before Trials, I hadn't practiced once.
I went in with no expectations. I barely trained at all, I was a little timid with my hands. But I think that actually wound up playing to my advantage because I was so fresh. I hadn't wrestled a whole season of folkstyle and then freestyle/Greco right on the heels of that. So, I didn't have many expectations, and that allowed me to just go in and wrestle more open. I didn't have any of that pressure. A lot of times that pressure like Oh, I have to win this makes people wrestle worse. For me, having that weight off my shoulders allowed me to just go do my thing and it wound up working out well for me, obviously.


5PM: Were you at all daunted by the size of the stage at the World Championships?
DD: I wouldn't say "daunted" as much as just way too hyped up. That was a problem a lot of us on the team had. We all went in there confident — but we were too excited. We had too much energy about it almost. That was something Lucas (Steldt) had talked to us about afterwards, at least myself and Brendan (Chaowanapibool). Both of us, our biggest problem is that we went out a little too hyper and didn't calm down and get to what we had been working on throughout the previous month of training. I think that kind of played a part in how I ended up doing.
It wasn't like anything too out of the ordinary for a tournament. The stage and everything wasn't super shocking.
5PM: What was your biggest takeaway then as far as managing your hyperactivity?
DD: I think there was a lot. One of the things I definitely needed to work on was getting a better warm-up. You could see all of the foreigners when they are getting ready for their matches. They were sweating. They had all of their sweats off and their singlets on while they were warming up, and they were sweating, you could see it. We were just kind of doing our normal thing most people in America do, just jump around a little bit, do a little pummeling, and then stand around until your match is up. That was a huge one.
And then also just keeping calm during the matches. Being patient, not reaching for attacks that aren't there. Patience is another big one.
5PM: You went back to Sweden a few months after the Worlds. How do you arrange your schedule to make room for trips like that when school is in session?
DD: For this trip to Sweden I had kind of planned ahead. I knew I was going in the summer, so I planned my class schedule to where I was doing two online classes and one class that was just three days a week so I didn't get too far behind on that stuff. For work, it was just telling them I wasn't going to be there and hope they don't fire me (laughs).
5PM: You're a senior in high school and it's December, so what is going on with your wrestling season currently?
DD: Right now, I'm just trying to get through my last year and get a state title. I've been hurt the last two years right around the postseason for high school, so I don't have a state title yet. The school district that I'm in, Seattle Public Schools, we haven't had a state champ ever in wrestling. Like, zero, so I'd be the first one. That's the only reason I'm still doing it, or else I'd probably be at Northern already.
5PM: Over the past few years, we've seen this new era of athletes choose Northern over the folkstyle college route. Alston Nutter dissed out on his last two years of high school, then it was Holmes after he graduated, and the list goes on and on and on now. It's a movement that has grown. Watching this latest surge of athletes choose NMU, did that serve as any sort of catalyst for you or inspiration?
Dominic Damon: Yeah, that was definitely a big thing, watching them do that and then seeing them have the success they had, and making the jumps that they did after they got there. I was a little questionable about NMU at first. I didn't know too much about it or who was there. But after I met a few of the guys and went on that trip with them, it was big. Meeting them and talking to them about how going to NMU was such a big catalyst for their foreign Greco careers. That was definitely a big part of it.
If there wasn't this trend, and I hadn't seen people around my age doing the same thing, then who knows where I'd be? But being able to see that, Yeah, it works, and that there are people my age who I've been with at tournaments now and that I know people there, was a big one. Seeing that it's working and that they are growing there were big factors in my deciding that it was the place to go.
5PM: There aren't a ton of options out there, but there are a few. There's Williams Baptist and the Olympic Training Center, as well. Did you consider anywhere other than NMU, did you seek anything else out?
DD: The OTC was one I was kind of interested in, but obviously, there are not a whole lot of options for college when you're out there. I knew that was a must, 100%, I had to be going to a school. So the only other real option I was looking at for a little bit was Cornell, but that didn't work out for whatever reason. I'm glad that NMU ended up being where I chose. Having so many guys in the room compared to Finger Lakes where they only have three or four Greco guys, is huge. Having so many partners every day and so many Senior-level athletes to push you.
5PM: When did the idea of competing at the highest level, essentially endeavoring to one day attain Olympic glory, first become something that you wanted to aspire towards?
Dominic Damon: That kind of goal has been something I began talking about when I first started wrestling as a little kid. But I didn't really have any idea that it was actually within reach, or was an attainable goal, until a few years ago when I started having some success. I realized, I'm actually not bad at this, I'm actually kind of good. Just recently, it started to become something that was a realistic goal for me, and it's the biggest reason why I chose NMU, just because I know long-term what my goals are. Greco is obviously my favorite style, so I didn't want to waste four years of college going to an NCAA school wrestling folkstyle. It is the only option for those goals thinking long-term. What do I want to do? — Well, Olympic champ; Okay, where is my best chance to do that? — Northern Michigan.
Follow Dominic Damon on Instagram to keep up with his career and competitive schedule. 
SUBSCRIBE TO THE FIVE POINT MOVE PODCAST
iTunes | Stitcher | Spreaker | Google Play Music | RSS
Notice
: Trying to get property 'term_id' of non-object in
/home/fivepointwp/webapps/fivepointwp/wp-content/themes/flex-mag/functions.php
on line
999