Listen to "5PM21: Paul Tellgren, Ellis Coleman and Alec Ortiz stop by the Five Point Move Podcast" on Spreaker.
Back after a multi-month hiatus, the first Five Point Move Podcast of 2019 offers a variety of Greco-Roman voices for your listening pleasure.
Co-host Dennis Hall is on-board for the opening segment to discuss Adam Coon's (130 kg, Cliff Keen, world no. 7) World silver, Greco development in the United States — and of course — his taking on a coaching role at the Ohio Regional Training Center earlier this fall.
Following Hall is a one-on-one talk with former two-time National Team member Paul Tellgren, who has joined the 5PM staff as a writer/contributor. Tellgren pens the new column Lightweight Bias that premiered in December and will also be the point-man for the upcoming Minnesota Storm reports with Coach Dan Chandler. Throughout this part of the program, Tellgren shares his perspectives on a variety of topics, such as what athletes are feeling as the annual Dave Schultz Memorial careens into view, competing in altitude, and his throw-happy victory over Hands at the 2008 Northern Plains qualifier.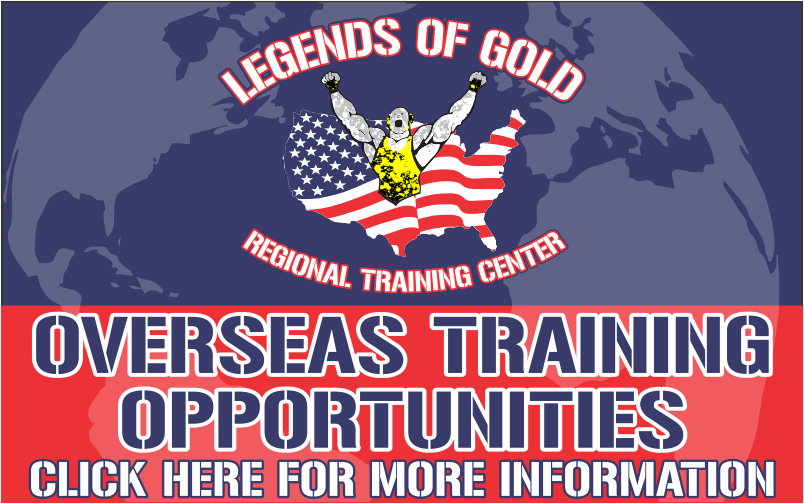 As for current athletes in Episode 21, there are three and they go back-to-back-to-back. First up is 2012 University World/2018 US Open champ Max Nowry (55 kg, Army/WCAP). Nowry, who trained with Tellgren when the two attended NMU together nearly a decade ago, talks about his recent hip surgeries, the timetable for his return, and what it's like competing in a weight class that will find itself depleted due to the Olympic Year of 2020.
Multi-time World Team member Ellis Coleman (67 kg, Army/WCAP, world no. 11) just underwent a procedure to repair a torn meniscus, which is the lead story for his third appearance on the show. After that, Coleman breaks down his performance at the 2018 World Championships and his match against eventual champ Artem Surkov (RUS, world no. 1). The WCAP star pressed Surkov throughout the entirety of their bout but ultimately fell via decision. He opens up about how he felt coming out of that match, and like Nowry, provides a glimpse as to his availability for the Armed Forces Championships. In addition, Coleman, known for his talent as a rap artist, talks about releasing his first full-length album due out soon.
Last but not least is Alec Ortiz (77 kg), the Minnesota Storm stalwart who has morphed into a cult icon thanks to his penchant for engaging in high-scoring, fun-filled matches that leave fans breathless. A Junior World Team member some years back, Ortiz's style on the Senior level is unlike most in the US. It is heavily-based on a risk/reward system, and that is why folks look forward to his matches. But with 2020 now on the horizon, is Ortiz going to button-up his approach in effort to avoid the barnburners for which he has become so closely associated? He says it's not likely and expands on some of his strategies and adjustments that he feels will help him in the proceeding months.


It's a packed show, but how else did you expect us to ring in the New Year?
Guest timestamps:
Tellgren — 29:00
Nowry — 46:47
Coleman — 1:04
Ortiz — 1:19
A few highlights
Nowry on 55 kilograms' excitement level this past season
"Almost every single match at the Worlds had a four-point throw in there. Whether the matches were quick tech's or not, you were seeing points put up on the board. I don't recall matches going 1-1 where it was all decided by par terre and passivity calls. At 55, I don't think I saw many guys not get a lift or score some type of big points throughout that match."
Coleman on his bout with Surkov at the World Championships
"That was the guy I wanted, that was the guy I needed to beat to win the tournament and I had that opportunity. The thing for me that I thought gave the biggest edge (to Surkov) was the blood time. We kind of got scrappy in the very beginning and he purposely shouldered me right in the lip (laughs), and that's when I knew it was going to be a fight. Because I was mad. I was pushing into him hard and shouldering him. That, and consistently going back to the corner to get my mouth cleaned, and then going back to the corner to get my mouth cleaned, I knew he was tired and that was taking away from the match."
Ortiz on if he will adjust his  hectic style to be more conservative ahead of 2020
"I can honestly say that I haven't thought too much about changing the style of match. Since I started wrestling, I tend to find myself in those type of matches that are just a lot of points being thrown up on the board depending on the competition. In high school and stuff, I was able to throw a lot of points on the board and that would kind of be the end of it. But yeah, it's just in my genetic makeup as a wrestler."
SUBSCRIBE TO THE FIVE POINT MOVE PODCAST
iTunes | Stitcher | Spreaker | Google Play Music | RSS 
Notice
: Trying to get property 'term_id' of non-object in
/home/fivepointwp/webapps/fivepointwp/wp-content/themes/flex-mag/functions.php
on line
999