Listen to "5PM47: Nate Engel and Xavier Johnson" on Spreaker.
An old friend returns for Episode 47 and a top Olympic Trials contender makes his first appearance, as Oregon State University assistant coach Nate Engel and US National Teamer Xavier Johnson (67 kg, Marines, 5PM #5) both join the program.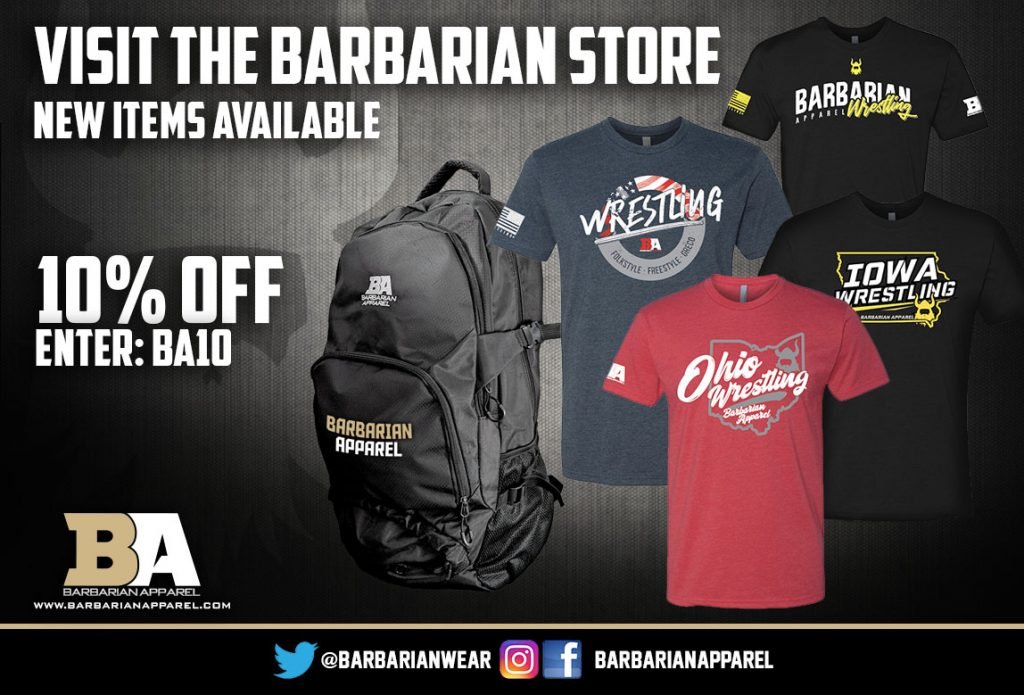 Engel, a former National Team member himself and coach on multiple age-group Greco World staffs, popped on just after arriving in St. Louis for this week's NCAA Division I Championships. Therefore, for the second episode in a row some collegiate talk enters into the equation. Engel discusses navigating various challenges presented during the season associated with COVID restrictions and the mood permeating around a squad that has six wrestlers qualified for the NCAA's grand spectacle. The recent father of twin boys also shares some of the lessons he has learned thus far as a parent/coach, but then the segment veers back onto the mat. Picking up where Episode 46 left off with Taylor LaMont (60 kg, Sunkist/UVRTC, 5PM #8) — who will also be competing at the NCAA's — Engel offers his point of view on folkstyle's place in Greco-Roman development and where he believes changes can be made.
The second segment brings "X" onto the main stage in more ways than one. Similar to Engel, matters outside of the wrestling room play a role in the conversation. Johnson and his wife welcomed their third child in January. While an unquestionable blessing, the circumstances surrounding the new addition halted Johnson from being able to compete overseas on the latest tour. With competition sparse this season, the Marine breaks down why that is not an issue and what his mindset is like heading into his first Olympic Trials — where he will be seen as a legitimate threat to secure the spot for Tokyo.
A Few Highlights
Hall on why he won't agree if athletes are dismissed from the Olympic Village earlier than usual
"It's ridiculous. You work twenty-something years, for a lot of these guys, in this sport, for the experience of a lifetime. You've earned the right to do it, and then to be told you've got to go home. Or whatever, if that's what they decide. It's wrong."
Engel on the differences between coaching men and women athletes
"I mean, sure, there are differences. But at the end of the day, men, women, boys, girls — they all want to learn and just become better versions of themselves. That is truly why we're in this. Sure, coaching Adeline (Gray), she was a five-time World champ before I started working with her, but she still wants technique and she still needs help. When you're dealing with someone like her who isn't 18 and is a lot older than a freshman in college, I think that's the difference. But I think I go about it the same way regardless of whomever I'm coaching. I keep instilling what I believe in and helping those athletes grow."
Johnson on wanting to be a young dad so that he can stay active with his kids
"I always had this idea in my head where I wanted to be able to interact with my kids, and I mean physically. I always wanted to have two boys as training partners, and I believe I spoke about this in an interview in the past. I've just always wanted to be that coach who is in the garage with his boys, rolling around with them. That has always been a dream of mine."
Johnson on how he has made the most of training during the forced hiatus from competition
"I think it depends on the individual and the organization, because those times can make or break you. Because, it's too easy to sit on the couch and lay down, and say, You know what? I don't have to prepare because I'm not going. I've always prided myself on when the guys go to a tournament that when they come back, they say, Man, X is way bigger, way stronger. Way faster. I've prided myself on stuff like that. I take the time to, I guess you could say, gain the upper-hand on myself. I want to get that much better during that short of a time the tournaments are going on."




Listen to "5PM46: Taylor LaMont and Jessy Williams" on Spreaker.
Listen to "5PM45: Chatting with Dennis Hall and Max Nowry" on Spreaker.
Listen to "5PM44: Michael Hooker and Toby Erickson join the show" on Spreaker.
SUBSCRIBE TO THE FIVE POINT MOVE PODCAST
iTunes | Spotify | iHeartRadio | Google Podcasts | Spreaker | Stitcher
Notice
: Trying to get property 'term_id' of non-object in
/home/fivepointwp/webapps/fivepointwp/wp-content/themes/flex-mag/functions.php
on line
999