Listen to "5PM49: Robby Smith on coaching, fatherhood and mentors" on Spreaker.
The 49th episode welcomes in the one and only Robby Smith, who was recently named the head assistant coach for the Community Youth Center out of Concord, California.
The CYC does not require a prolonged introduction. Bill Martell is the man credited with starting the wrestling program at the CYC, but it was Mark Halvorson who raised the organization to new heights thanks in large part to an edict which prioritized relationship-building over actual wrestling development. In Halvorson's eyes, the two concepts were synonymous with one another, as those whom flourished under his charge are often quick to illustrate.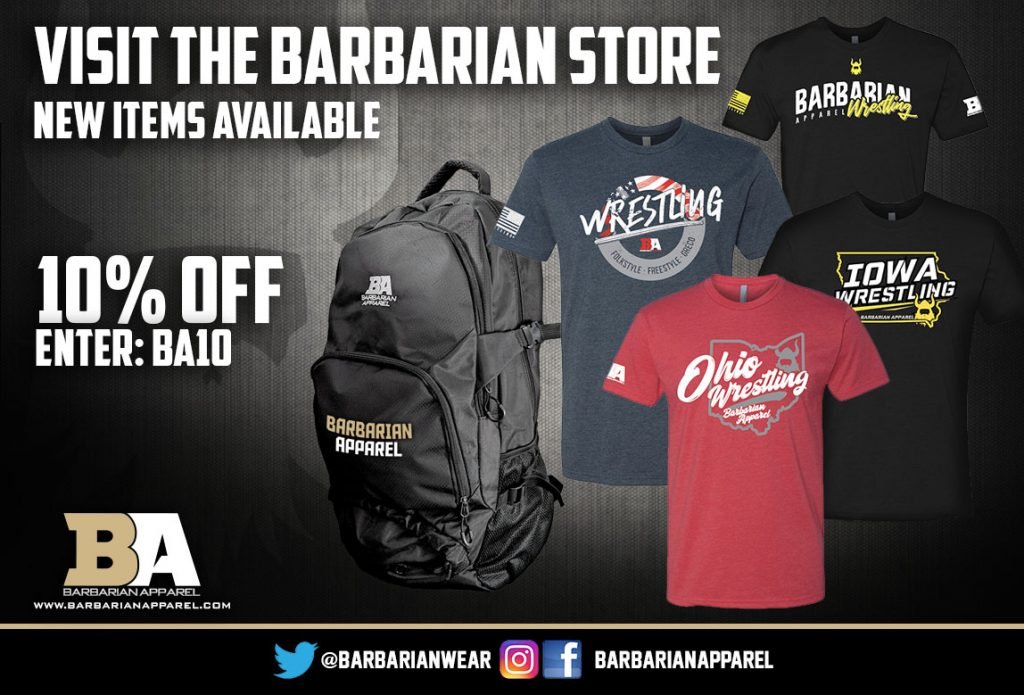 Not only were Smith, Luke Sheridan (97 kg, Army/WCAP), '19 Junior World bronze Peyton Omania (67 kg, MSU/CYC), and '20 U23 National champ Mason Hartshorn (60 kg) reared by Halvorson, it was the same for hundreds and hundreds of other athletes who went on to attain success in and out of the sport. The most important component, of course, are the personal dynamics involved, and the character enrichment for which the CYC is known. Because the group functions akin to a family unit, they are tirelessly devoted to supporting each other's endeavors. And for Smith currently, that in fact means a return to the place where it all began.
The timing surrounding Smith's announcement — which wound up unexpectedly delayed on his end — suggests divine intervention. Smith — an Olympian in '16 along with having appeared on four US World Teams — formally accepted the position at CYC on June 19, one day prior to the release of Sheridan's personal and emotionally-charged remembrance of Halvorson on this platform. But — a technical issue prevented Smith from being able to share his news. Sheridan's article thus arrived first, Smith's announcement came three days later, and now 5PM is able to publish another piece that includes plenty of poignant and joyful notes pertaining to Halvorson, whose influence on his wrestlers and the sport as a whole will only continue to spread.
There are other items to which Smith speaks during E49. The show begins with a retelling of Smith's infant son Cooper's harrowing bout with spinal meningitis this past spring. Holed up in a hospital for nearly a month, Smith and his wife Kelly were forced to reconcile a terrifying set of circumstances before the clouds parted. Cooper, who turns four-months-old in early July, is back to full health as the family looks forward to a new start in the Bay Area coming up very soon.
Also bandied about is Smith's competitive status. Despite his unquestionable popularity, Smith did not take the route of a public declaration when it came to retiring. No one knew for sure, they had only inferred that he was finished competing. How that decision process unfolded as well as what served as the catalyst for stepping away are detailed in an effort to answer any questions readers and listeners may have had.
A Few Highlights
Smith on his son Cooper's bout with spinal meningitis in March/April
"My son went in on March 22 for his two-week checkup. Our doctor saw that he had lost a significant amount of weight, so she gave us 24 hours to put as much weight on him as we could. In 24 hours, we gave him 22 ounces of milk and he gained one ounce. Our doctor, by the grace of God, had a hunch to check his urine. It was really cloudy. At that point, she knew that he had a urinary tract infection. When she saw that he had a urinary tract infection, she told my wife and I to pack our bags because we would be in the hospital for at least 48 hours, since that is the minimum when you will see what's going on. Typically with someone that young, it goes blood, urinary, spinal infection, and then spinal meningitis.
"My son is here for a reason. We caught it at the right time, and he's happy and healthy. But it's still scary."
Smith on how Halvorson would sometimes motivate him
"He would do something just to annoy me. I'd be like, Why the heck is he doing this? Why are you annoying me right now? He would take all of my negative thoughts off of my practices and put it on him. It would be like, I'm going to go beat the crap out of Tracy because Halvorson is pissing me off. It worked. He had this way of tweaking us, to keep us on the right path. Those are the things that he did. If I can be a quarter of the coach Halvorson is, then I will be a great coach."
Smith on upcoming goals at CYC alongside head coach Stevie Gee
"I want to make sure first and foremost that I give these kids 100% of me and do it right. Make sure that I am focused on the right things, making Coach proud as he looks down upon us and doing things the right way. And that is a lot of pressure to put on your shoulders. It is tough to think that way, but you can't help it. I'm excited, I am excited for this new adventure."




Listen to "5PM48: Austin Morrow and Gary Mayabb" on Spreaker.
Listen to "5PM47: Nate Engel and Xavier Johnson" on Spreaker.
Listen to "5PM46: Taylor LaMont and Jessy Williams" on Spreaker.
SUBSCRIBE TO THE FIVE POINT MOVE PODCAST
iTunes | Stitcher | Spreaker | Google Play Music
Notice
: Trying to get property 'term_id' of non-object in
/home/fivepointwp/webapps/fivepointwp/wp-content/themes/flex-mag/functions.php
on line
999