Listen to "5PM55: Recapping Final X with Dennis Hall with words from Koontz, Braunagel and Hafizov" on Spreaker.
A new format featuring three members of the 2023 US World Team sharing intimate accounts of their wins from Final X: Newark is what awaits in Episode 55. The difference is in how their audio is presented. Brady Koontz (55 kg, TMWC/Dubuque RTC), Ildar Hafizov (60 kg, Army/WCAP), and Zac Braunagel (87 kg, IRTC) were all recorded separately soon after their series victories at Final X; but rather than deploy their dialogue in a traditional interview style, audio of the athletes has been clipped in order to digest and discuss their perspectives. Co-host Dennis Hall is back for E55 to provide commentary related to the three World Teamers and discusses other items, as well.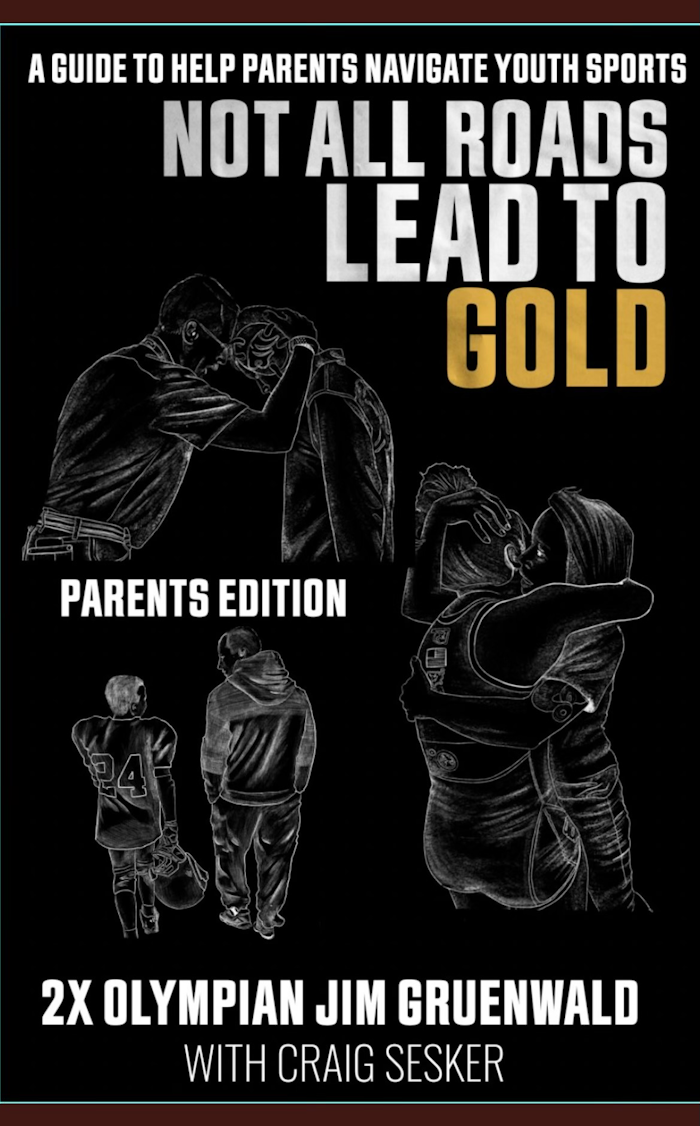 One might presuppose that a conflict of interest exists with regards to Hall analyzing Koontz's post-Final X descriptions, considering the latter has been coaching the former for many years and continues to do so at the Dubuque Regional Training Center. But — such a fact does not stop Hall from giving a particularly stern assessment of Koontz's general approach in his three-match victory over Pan-Am Championships gold Dalton Duffield (Army/WCAP).
Hafizov comes next in the show and divulges several interesting, if not provocative, personal perspectives. One striking revelation to some may be that he had contemplated retirement following the '21 World Team Trials, where he fell to chief rival Dalton Roberts. Another is how he views his recent triumph over teammate Roberts and the contrasts he observes relative to the broader scope of domestic competition in their weight category. Hafizov, 35, then lays out the landscape when it comes to his preparation for Belgrade '23.
Braunagel earned his way onto the World Team by coming back against three-time National Champion Alan Vera (NYAC) at Final X: Newark, which elicited surprised from most of the wrestling community. But for however startled outsiders might have been, that was not the case for his coach, Bryan Medlin, nor was the athlete himself shook by the achievement. That is because Braunagel, a Junior World Team member back in '19, credits a disciplined game-plan to which he had ardently adhered during his time on the mat with Vera in Newark, and he takes listeners on a journey through his thought process two weeks ago and the words Medlin used to help keep the 22-year-old focused on the task at-hand.
It does not end with the athletes. To close out the guest audio portion of the show, United States Greco-Roman General Manager Justin Ruiz delivers his take on Final X, the ongoing training for the World Team in Lithuania, and how he hopes the overseas trip will lead into the summer training block.
A Few Highlights
Hall on Cohlton Schultz
"Cohlton has been wrestling well and I think he has a good chance of being able to medal (at the '23 World Championships). I mean, he just has to get a good session of training in before the Worlds. He's big, he's physical, he moves his feet well… He just makes a few adjustments, I think he's there."
Koontz on going from the college season to Greco in the spring
"I'm so used to wrestling folkstyle and then going right into Greco. I might take one day off, three tops, and then it is right back into training Greco for the US Open. So, I've gotten really used to switching from one to the other either way."
Hafizov on making his fourth US World Team
"My dream is to not be here as the #1. #1 being in the US is like, not a big deal. Be honest. Not a big deal. I want a medal. This is the goal. The complete goal. Like, ideal. Not just to get there and wrestle. Get there, wrestle, and medal. This is the ideal goal, not wrestle just at the Worlds but qualifying the weight."
Braunagel on the game-plan against Vera at Final X: Newark
"There was still a task to be done and I go over to the corner, and Medlin is in my ear about it: 'Take deep breaths, catch your breath real quick, get back out there. When you get out there, it's a sprint. You've got to win this first minute. It's a sprint. This is where you win the match. If you win this sprint in the first minute, he's done.'"




Listen to "5PM54: WCAP's Ryan Epps and a Final X Greco-Roman Preview" on Spreaker.
Listen to "5PM53: Northern Michigan assistant Parker Betts and USMC Captain Jamel Johnson" on Spreaker.
Listen to "5PM52: Two-Time Olympian Jim Gruenwald" on Spreaker.
SUBSCRIBE TO THE FIVE POINT MOVE PODCAST
iTunes | Stitcher | Spreaker | Google Play Music
Notice
: Trying to get property 'term_id' of non-object in
/home/fivepointwp/webapps/fivepointwp/wp-content/themes/flex-mag/functions.php
on line
999