Listen to "5PM06: Two-time Olympian and 2017 World Teamer Ben Provisor" on Spreaker.
Episode 6 of "The Five Point Move Podcast", brought to you by Mat Talk Online, features two-time Olympian and 2017 World Team member Ben Provisor (85 kg, NYAC). Provisor is and has been one of the more punishing wrestlers in the country ever since he came onto the scene as a Junior competitor. That has to do in large part with how he was groomed. Growing up in Wisconsin, Provisor had the benefit of being coached by podcast co-host and 1995 World Champion Dennis Hall from an early age. This meant the youngster not only got to witness some highlights of his coach's career, but it also allowed Provisor a rounded (if not at times, cynical) perspective of the sport. In other words, he grew up fast. His technique, physicality, and overall understanding of Greco-Roman gave him a leg up on much of the competition and before you knew it, Provisor was an Olympian in 2012 at just 21 years old.
Following that Olympiad, Provisor hit a few speed bumps on the injury front, causing him to miss significant time over the next few years, though he still gave it a run. He started rounding into form again by late-2015 and then returned at the 2016 Olympic Trials in Iowa City looking like a new man as he bested three-time World Team member Jordan Holm and Jacob Clark en-route to earning his ticket to Rio. This past year, the now-27-year-old has once again re-asserted himself as the top guy at his weight class. He won the 2017 World Team Trials in April and then a week later punched through for his first Pan Ams Championships gold medal in Brazil. Last month, Provisor earned a silver medal at the very tough Tbilisi Grand Prix in Tbilisi, Georgia to set him up for the training cycle ahead leading to the World Championships in Paris.
Provisor's relationship with Hall is an obvious part of the program, but a slew of other topics take center-stage. We touch on the NYAC wrestler's wins at the Trials and the Pan Ams, his performance in Tbilisi, and cover all of the requisite wrestling bases fans want to know about. In addition, we also get personal. Known as an athlete who is not afraid to speak up, Provisor discusses how he feels he is viewed nationally and why he sometimes butts heads with the officials. It's can't-miss listening. More than anything, this is a chance to get to know one of the most talented and enigmatic competitors in our sport and learn what drives him.
A FEW HIGHLIGHTS
Provisor on the depth present at 85 kilos in the 2017 World Team Trials
"I definitely should have won OW from that. It's not even close. That was by far the toughest bracket. It had (Jon) Anderson, (Patrick) Martinez, (Joe) Rau…that's three World Team members right there. Well, I don't know if Anderson has been a World Team member, but he's been in the finals twice. And you got me, too. I had a good two, two-and-a-half month training camp before Trials. That's the only tournament that really matters in the US, if you really get down to it. That's the one. Same with the Olympic Team Trials. You have to show up and win that day, it doesn't matter who qualifies the weight or who does anything, it's World Team Trials and the Olympic Team Trials, (if) you show up on that day, that's the day you have to perform and make the team. That's the most important day of my year right now."
Hall on why athletes going overseas might not always be the best plan
"If we've got athletes who go overseas, they're not ready to compete at that level, they go overseas, they spend $3,000, whatever it costs for a trip. They lose their first match, then they stay there for another week, train a little bit, you know? Then they lose their first match of the next tournament, what good is that? How about you fix your problems, you get down to it, and then you go out there to test? That's all I'm saying, you know? When I competed, the only tournament I gave a rat's ass about was the World Championships or Olympics and the World Team Trials. All of the other tournaments were practice. (If) you go overseas in February, March, April, or even May, those guys ain't the same as they are when you wrestle them in September or at the end of August at the World Championships."
Provisor on if he thought he might be an underdog prior to making his second Olympic Team in 2016
"I felt I was going to win. I always feel that I need to be confident in my ability to perform. If you're not confident, I don't think there's any way you'll be able to do it. If you don't believe in yourself, then I don't think you'll be able to do it, so I definitely thought I could win. People on the outside world maybe didn't think I could win, but I know you could ask Dennis who he thought was going to win (laughs).
SUBSCRIBE TO THE FIVE POINT MOVE PODCAST
iTunes | Stitcher | Spreaker | Google Play Music | RSS
Comments
comments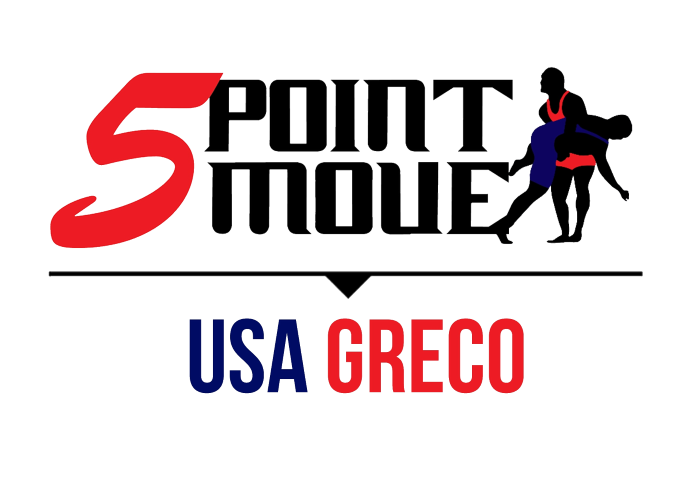 Notice
: Trying to get property 'term_id' of non-object in
/home/fivepointwp/webapps/fivepointwp/wp-content/themes/flex-mag/functions.php
on line
999