One of the hallmarks of a great Greco-Roman wrestler is the ability to take over. Take over positions, take over matches, and most of all, take over weight classes. That is precisely what we're dealing with when we talk about 130 kilograms in the United States. Since 2013, the good ol' US has enjoyed the luxury of leaning on one guy who has not only beaten back his domestic competition, but also, has made it very clear he is a force to be reckoned with internationally. Now (much) closer perhaps to the end of his career than the beginning, fans and participants alike would be forgiven if they are wondering if all of that rope will soon start to reach its end.
Not so fast.
Of course, the wrestler in question is one Robby Smith (NYAC), a two-time fifth place finisher at the World Championships (2013, 2015) and last year's Olympic representative at this weight class for the US. That is three World teams and one Olympic squad, for those into reference points. Smith, 30, took some extra time off following the Rio Games due to surgery and then endured an ankle sprain just as he was getting things back in gear. When Smith did finally step on a competitive mat again, he made the most of it by winning four matches en-route to a gold medal performance at the Thor Masters Invitational last month. In other words, he's still got it.
Widely seen as his greatest challenge at the 2017 US World Team Trials is none other than Toby Erickson (Army/WCAP). Prior to joining WCAP, Erickson was a teammate/workout partner of Smith's and the two have enjoyed a meaningful dynamic in the context of the sport. However, Erickson isn't just some random huckleberry. A Junior World medalist in 2011, the now-25 year old has been a runner-up to Smith in two US Open finals and two previous Trials finals. So yeah, there is history. Most recently, Smith edged Erickson in March at the aforementioned Thor Masters.
In a sport where surprises often pop up at its biggest events, it might be a tad presumptuous to say that this is only a two-horse race. But at least on paper (and sure, you can rip up paper), these two wrestlers are on a collision course towards yet another showdown where the stakes are at their highest.
US Greco-Roman World Team Trials Preview – 130 kg
 Teachers and students
Smith's primary goal for the tour in March that took him to Denmark was to just get some matches in and test out his body. Well, he passed. Smith was actually supposed to wrestle the next weekend in Croatia, but was held out when some inflammation arose in his elbow. Nevertheless, the win at Thor Masters along with the narrow 3-1 win over Erickson proved that without even having hit full-speed just yet, Smith is more than worthy of his standing in the pecking order.
Erickson went off to Officer Candidate School in 2016 before stepping back into the limelight at December's US Senior Nationals, where he picked up his first such title. His next time out, Erickson blitzed all three opponents at the Armed Forces Championships, which came the week before Denmark. Erickson went 2-2 at Thor Masters and then followed that strong performance up with another. At the Grand Prix Zagreb Open, Erickson recovered from a one-sided loss to Hungary's Balint Lam (world no. 6) in the semifinals to prevail with a well-earned bronze medal.
Also in the running
Jacob Mitchell (Army/WCAP) Mitchell is a talented all-around wrestler who promises to be an issue for others in this weight class going forward. He gave WCAP teammate Erickson a tough match when they hooked up in their passivity-decided final at the Open, but maybe don't let that rent too much space in your head. Mitchell possesses the physical gifts big men need in Greco-Roman and sooner or later, he'll have a chance to make right on all of them. That has a chance of happening at the Trials.
Malcolm Allen (Minnesota Storm) A newcomer to the Senior scene, Allen has made quite the impression in the limited time he's been around. He skyrocketed to an unexpected third-place finish at the Nationals in December and then WON the Dave Schultz Memorial a month and a half later, defeating two foreign opponents in the process. This is a guy who gets the program. Allen didn't fare well at the Hungarian Grand Prix a few weeks ago, but the overall experience was likely what he was after. It'll be interesting to see how much of an impact it made a couple weeks from now.
Eric Fader (Marines) Has seen enough action domestically and even on occasion overseas to where there isn't a whole lot that will surprise him. When he digs into the trenches, Fader poses a threat, but can over-pursue good opportunities and get caught in bad positions. Those are the knocks. On the bright side, he is big, strong, experienced, and if he can stay out of trouble in the tie-ups, certainly worthy of envisioning making the National Team at some point.
Zack Wilcox (MWC) With some years behind him stretching back into the age groups, Wilcox could be an intriguing entrant here. Not much is expected from him. He hasn't made any recent appearances outside of December's Open. He isn't locked in with a major club. But wouldn't you know it, he's got some legit fight in him. Wilcox is just the sort who if prepared, could wind up disrupting someone else's day and at an event like the World Team Trials, that counts for something.
SUBSCRIBE TO THE FIVE POINT MOVE PODCAST
iTunes | Stitcher | Spreaker | Google Play Music | RSS
Comments
comments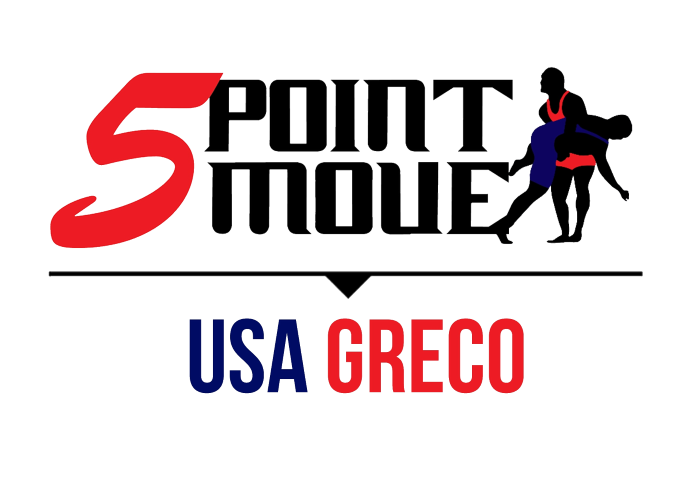 Notice
: Trying to get property 'term_id' of non-object in
/home/fivepointwp/webapps/fivepointwp/wp-content/themes/flex-mag/functions.php
on line
999