A pin, two tech falls, and a mere 3:18 of total mat time. Ildar Hafizov (60 kg, Army/WCAP) couldn't have been more dominant on Thursday at the 2019 Dave Schultz Memorial if he tried.
After running through Roger Stewart (NYAC) in the quarters and Mason Hartshorn (NMU/OTS) in the semis, Hafizov was called upon to deal with teammate Mike Fuenffinger. Last time those two met, Hafizov blanked Fuenffinger in the World Team Trials. Before that, Fuenffinger had upset the former Olympian in the US Open semifinals. Whatever parity that existed between the two previously was certainly not on display earlier this evening.
Shortly after the whistle, Hafizov wrung his arms around Fuenffinger — who attempted to counter by dipping back for his own lock. Hafizov easily went with the motion and landed on top, scoring four. He held position for a moment before re-assuming his lock. Then in one fell swoop, Hafizov got just enough lift and rotation on his gut to pick up another four, thus ending the bout at just 1:01 of the first period. The victory gives Hafizov (who turns 31 January 30th) his second Dave Schultz Memorial gold. He first won the event while representing his native Uzbekistan in 2010.
Johnson, Jones, & Bunker
At 67 kilograms, Jamel Johnson (Marines) needed a strong second period to come away with his first Schultz title. Facing Mostafa Mohamed of Egypt, Johnson was down 3-0 entering the conclusive frame. A passivity call put him behind by two, and then the 2012 University bronze medalist rolled Mohamed twice for an additional four. But Mohamed wasn't through yet. He uncorked an arm throw that Johnson appeared to have diverted whilst torquing his body in the other direction. It was close either way. Following a challenge by Mohamed's corner, the score was adjusted to 5-3. From then on out, Johnson was forced to defend a trio of other attempts and kept his feet until the whistle.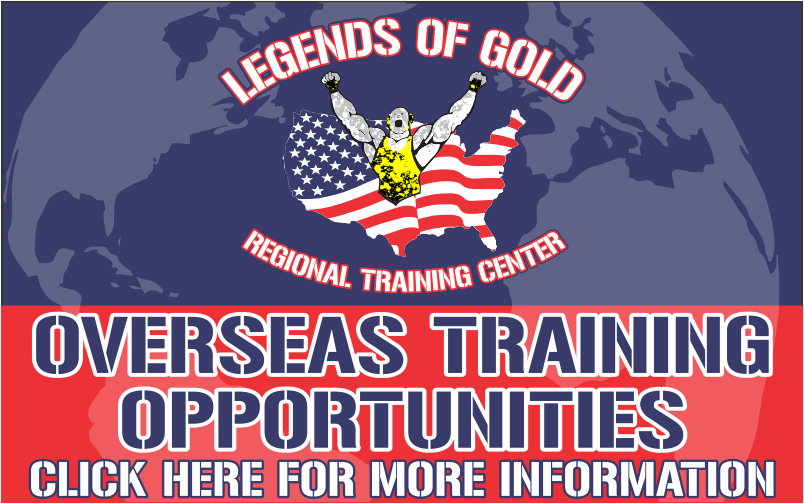 Sammy Jones (63 kg, NYAC) and Travis Rice (IRTC) combined for one of the most tense bouts of the card. Maybe that should have been expected, particularly given the strides Rice has made over the past year. Former teammates at Northern Michigan, Jones and Rice know each other's styles well — although that didn't stop Jones from blitzing to a tech fall finish when they locked horns last April. Tonight, it was a chess match from beginning to end, and one many fans likely hope to see again.
Rice drew first blood a little over a minute in thanks to a beautiful throw-by. He remained in pursuit of Jones for much of the first period, and was awarded a passivity point. For the second time in a row, Jones defended from bottom par terre, which is essentially how this match was decided. They checked each other in the beginning stages of the second, though this time Jones offered more chutzpah in the exchanges. As such, it was his turn to receive a passive point, and he took advantage with a gut that swung criteria in his favor. Rice made a go of it from there — but Jones didn't stop working forward. It was he whose hand was raised, and like Johnson and the man below, netted his first Dave Schultz Memorial gold.
The surge of one Ray Bunker (72 kg, Marines) continues. Two lopsided wins put Bunker in the final opposite Uzbekistan's Asror Mukhitdinov, who made an appearance at the U23 Worlds in 2017. Passivity was called on Mukhitdinov midway through the first. Bunker capitalized with a gut that required all of his muster to execute. Two more points were added to the Marine's total shortly thereafter, as Mukhitdinov was pinged for finger-grabbing. Up 5-0 heading into the second, Bunker was in cruise control. And in that second period, three more penalty points figured in the tally. Mukhitdinov was banged for a one-point caution, Bunker a two-pointer. The scoreboard read 6-2 and Bunker diligently kept working, nestling two-on-one's and moving his opponent around. No other points were scored — or needed — the rest of the way.
"I'm thankful for the opportunity to come to this training camp, to have the best coach in the world, and for people who believe in me," Bunker said afterwards. "Another one bites the dust, keep moving forward."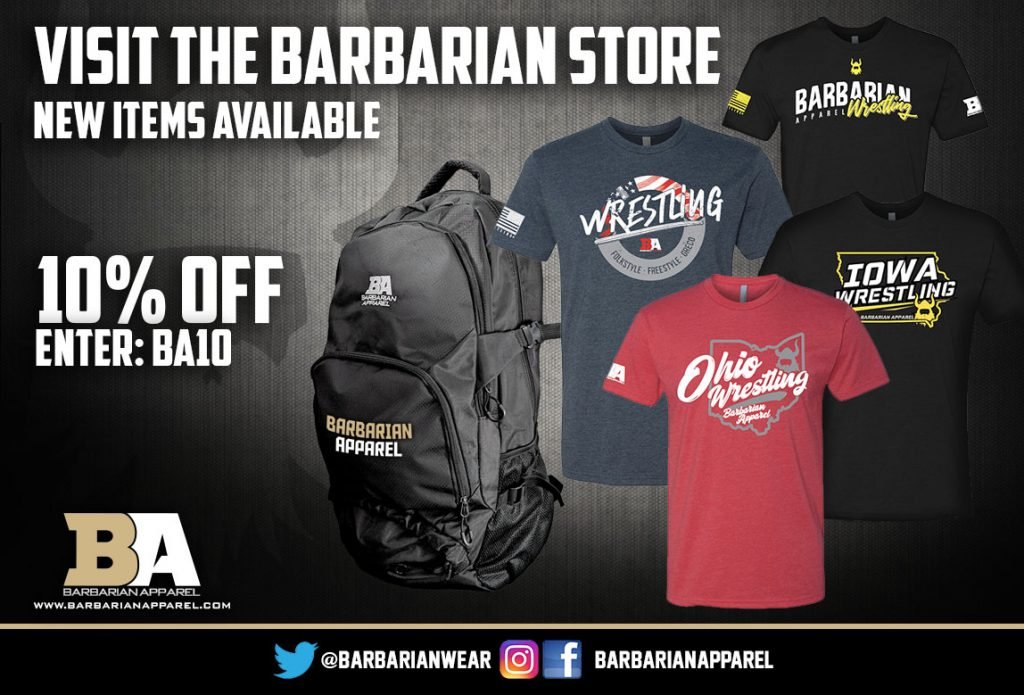 Miranda Upended by Duffield
Randon Miranda (NYAC/OTS) said earlier today that his dropping down for this tournament was just a temporary detour due to special circumstances. The multi-time age-group World Teamer had found himself well within striking distance of 55 kilograms leading up to his flight out to Springs, and since he didn't feel like being undersized at 60, the change in weight made sense. Miranda looked razor sharp Thursday morning, piling up three quick victories. In doing so, he had already effectively sealed his tournament win. Even still, he didn't close it out in the manner he had hoped.
The round-robin 55-kilogram bracket played out in as peculiar of a fashion as possible. Everyone took losses. Jemone Carter (Marines) impressed early, but stumbled later; Jabari Moody (NYAC) had his moments, but ultimately couldn't seize momentum; and 2018 U23 World Team member Dalton Duffield (NMU/OTS), originally thought to be the head of the class prior to Miranda's entrance at this weight, also had his struggles.
But whatever happened during the five-plus hour break separating the first session from the finals, it worked for Duffield and not so much for Miranda. In what was a scramble-happy contest, the points came flying fast and frequent. Duffield clamped a head-and-arm and used it to yank Miranda over, and then Miranda reversed Duffield's gut attempt. And then Duffield re-reversed, but so did Miranda, who was able to turn Duffield — who reversed again.
They caught fleeting breaths and resumed. The pace had to slow down, and did. Just ahead of the first period's closure, Duffield swarmed on a twisting bodylock and tacked on two for the correct hold. The end arrived soon into the second. Duffield grabbed a takedown and gutted Miranda, hipping over on the second rotation. Miranda couldn't escape, and the pin was called.
*Note: because the bout between Miranda and Duffield was not a true final, it is not listed in the results below.
2019 Dave Schultz Memorial International
DAY 1 FINAL RESULTS
60 kg: Ildar Hafizov (Army/WCAP) def. Mike Fuenffinger (Army/WCAP) 8-0, TF
63 kg: Sammy Jones (NYAC/OTS) def. Travis Rice (IRTC) 3-3 (criteria)
67 kg: Jamel Johnson (Marines) def. Mostafa Mohamed (Egypt) 5-3
72 kg: Ray Bunker (Marines) def. Asror Mukhitdinov (UZB) 6-2
THIRD PLACE RESULTS
60 kg: Dalton Roberts (NYAC/OTS) def. Ty Pelot (X-Factor Elite) 10-0, TF
63 kg: Luis Hernandez (NYAC/FLWC) by inj. default over Colton Rasche (Marines)
67 kg: Austin Morrow (NYAC/OTS) def. Jesse Thielke (NYAC/LOG) 8-0, TF
72 kg: Anthonie Linares (NYAC/LOG) def. Lenny Merkin (NJRTC) 6-5
CLICK HERE TO DONATE TO THE USA GRECO-ROMAN PROGRAM
Listen to "5PM21: Paul Tellgren, Ellis Coleman and Alec Ortiz stop by the Five Point Move Podcast" on Spreaker.
SUBSCRIBE TO THE FIVE POINT MOVE PODCAST
iTunes | Stitcher | Spreaker | Google Play Music | RSS
Notice
: Trying to get property 'term_id' of non-object in
/home/fivepointwp/webapps/fivepointwp/wp-content/themes/flex-mag/functions.php
on line
999