There were only two questions pertaining to Team USA prior to Thursday's U20 Pan-Am Championships: how many individual gold medals would they earn? — and by how many points would they run away with the team title?
And the answers, respectively, are eight and and 142.
The 2023 U20 Pan-American Championships began at 10:00am ET from Santiago, Chile and streamed live on United World Wrestling.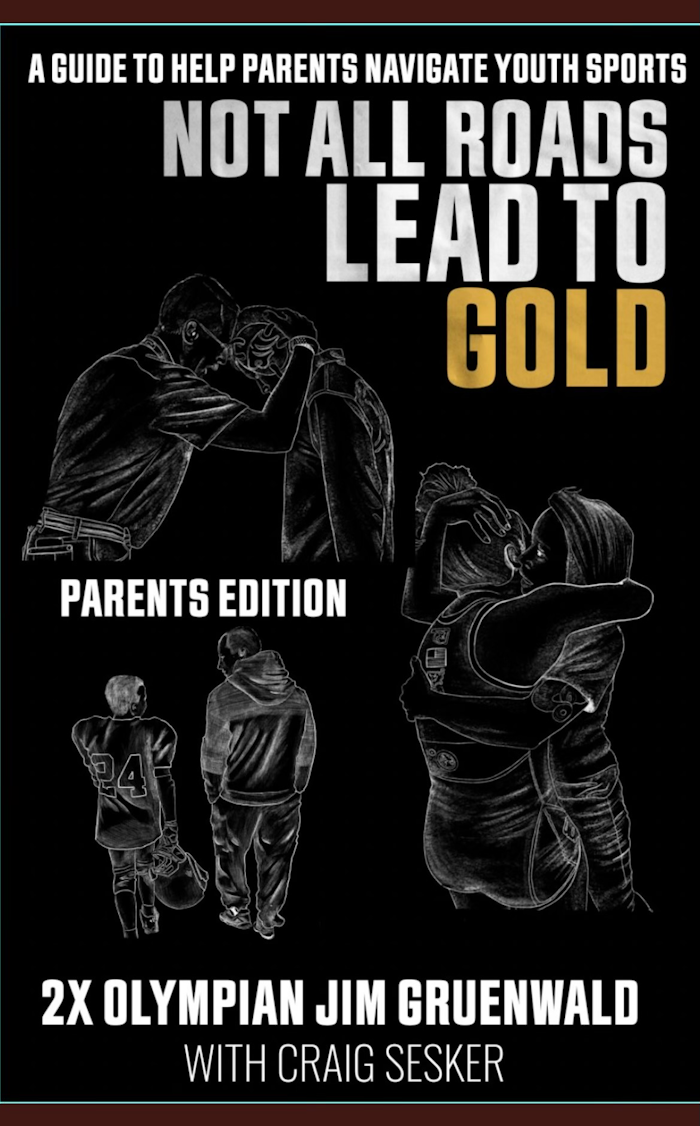 A roster that featured six members of the US U20 World Team was responsible for piling up 240 classification points, with second-place Ecuador managing a mere 98. Third-place Mexico came away with just 94. In addition, 24 of the 30 individual victories earned by Americans were recorded via stoppage (either technical superiority or pin).
Golds were earned by Robert Estrada (55 kg, Western Colorado WC), Landon Drury (63 kg, Betterman Elite), Jadon Skellenger (67 kg, ID), Arvin Khosravy (72 kg, CA), Derek Matthews (77 kg, Northern Colorado WC), Mike Altomer (82 kg, Curby 3-Style), Wyatt Voelker (87 kg, Big Game WC), and '22 U20 World bronze Aden Attao (130 kg, Suples). Attao and Altomer were champions at the Pan-Ams last year, as well.
Young Zan Fugitt (60 kg, Nixa HS) and Sawyer Bartelt (97 kg, Gladiator WC) both walked away with silver. Fugitt had himself a very strong and full day of competition. The 60-kilogram bracket was one of the tournament's deepest and he had strung together four lopsided wins en-route to the final, including a dynamic fall over Andres Matamala Escobar (CHI) in the second round. He ultimately fell to the older and more experienced Jeremy Peralta Gonzalez (ECU) in the gold-medal match. Before Thursday's event, Peralta Gonzalez's most recent appearance was a silver medal at the Senior Pan-Ams in May, where he was ousted by two-time World Team member Dalton Roberts (Army/WCAP).
It was a similar story for Bartelt with regards to international Greco-Roman experience. His lone loss on Thursday, which came in the second round of a round-robin bracket, was to Juan Diaz Blanco (VEN) by way of 6-1 decision. Though Blanco does not yet compete at the Senior level, he, like Peralta Gonzalez, is accustomed to continental competition and is a multi-time Pan-Am placewinner.
The rest of the athletes on the US squad, however, were hardly challenged throughout the day. Three wrestlers in particular were quite strong.
Drury, Altomer, & Attao: Untouched
Unshakeable — and unmistakable — confidence and violence drove Drury to the Pan-Am title, which he secured when opposed by Arnoldo Proboste (ARG) in the final. It had been that way in his four previous bouts, as well. All morning long, Drury walked the line between patience and aggression, an approach that often indicates just how convinced an athlete is of his standing in a given competition. Drury attacked without even the slightest hint of apprehension, as if he knew that his triumphs were inevitable.
The tone did not change opposite Proboste. Drury relentlessly worked a two-on-one to Proboste's left arm, pushing-and-pulling to control the pressure on the lever. Eventually, the tie-up served as the catalyst for a huge throw. After angling to the side as the two were near the boundary, Drury opted not to spin behind for two and instead immediately locked a reverse lift that saw Proboste go airborne. Upon impact, the scoring yield was five points. Just before the break, another two-on-one helped Drury pick up a step-out point — and then :11 into the second period, it was all over. The whistle blew to the start the frame, Proboste quickly slid a left-side underhook, and Drury responded with a booming four-point headlock to ice the proceedings at 10-0. It could not have been a more dramatic and overwhelming points haul for the World Team member. On the day, Drury defeated his five opponents by a combined score of 47-0, with all five wins being recorded via VSU.
Returning champ "Muscle Mike" operated in a three-man round-robin at 82, meaning that he only had two matches. Samir Cabeza Vacilio (ECU) was victim #1 as Altomer scored a land-on-top four and followed with a takedown-gut combo that cut short the contest in under a minute. Altomer wasted no time in bullying Christian Medina Nunez (MEX) for the gold medal. From the whistle, he exploded on a body attack that resulted in a step-out point. After another step-out later in the period, passivity rang on Medina Nunez. Altomer forcefully achieved his lock from top par terre and rotated three gutwrenches to walk away with his second-consecutive Pan-Am title.
Attao can stake claim to more than another continental gold, as he was also good for providing, perhaps, the most entertainment value. In the first round, the Suples-trained competitor unfurled a picturesque arm throw for four — and then in short order closed out Brazilian Wesley Barras Das Dores with a posterizing suplex that garnered five. Two completed executions is all it took. Juan Calderon Molina (ECU) met a similar ending. Attao pursued towards the boundary for a takedown before capping the bottle with a pair of four-point lifts.
In his conclusive bout of the tournament, Attao required only one technique, though Jose Ureta Valdivia (MEX) did hang around a little longer than either Barras Das Dores or Calderon Molina. Attao and Ureta Valdivia briefly became mired in the ties until the former invited an over/under position. The position was set, and Attao — in a manner which brought back memories of his run to Junior World bronze in '22 — walloped a headlock. The attack netted four points and Mexico was pinned in a near-instant. Ureta Valdivia was also apparently injured after being deposited onto the tarp, as he held his left shoulder with training staff hurriedly coming to his aid. Nevertheless, the outcome had been decided and Attao, once again, exited an international Greco-Roman tournament having left a lasting impression.
Estrada, Skellenger, & Khosravy
The 55 kg bracket was relegated a single pairing, Estrada and Abel Sanchez Juarez (PER). Sanchez Juarez came close to getting behind for a takedown, but then Estrada scrambled his way to a land-on-top four and raked two guts to sail away victoriously. Peru did challenge the sequence, but the call was upheld to give Estrada an additional point to make the official score 9-0.
Skellenger, one of the United States' more prolific age-group prospects, was tested by Marco Fernandez Cubas (PER) in the second round of pool competition and needed a blitzing comeback in order to survive. Fernandez Cubas had squirmed away from a Skellenger attempt to pick up four from a throw ahead of earning two more following a skirmish near the boundary. Peru wanted a review of the sequence, it did not work out in their favor, but still the US was trailing 6-1. Fernandez Cubas then had an apparent run on another attack until a slip was called.
The rally for Skellenger began with a counter. Fernandez Cubas weaved underhooks before the tie broke loose, allowing him to try a headlock; as he did, Skellenger snuffed it out and exerted forward force to jut behind for two. He then hastily cranked a pair of guts to go up 7-6, which represented the final score. He was fine after that. Skellenger next racked up technical fall wins over Gregory Wiloa Corozo (ECU) and Alfonso Parra Garcia (COL), respectively, to take the top spot at 67.
For Khosravy, the second period also proved to deliver his most meaningful haul. The Californian owned a 1-0 passive lead in his round-robin bracket's third round against Nilson Sinisterra Angulo (COL) when the distance points arrived with 3:00 remaining. A quick arm try for Khosravy was offered four points on the mat. Colombia challenged the ruling and two of the four points were wiped off the board to give the US a 3-0 lead, with a land-on-top two off of a Sinisterra Angulo attempt expanding his margin to 5-0. There was no further scoring in the contest as Khosravy had secured the weight class gold. In the opening round, Khosravy received a forfeit but got past Mexico's Alexis Vargas Ramirez 7-2 to set up the title match opposite Sinisterra Angulo.
Matthews & Voelker
The drubbing of the field by the US roster was additionally highlighted by the performances of Matthews and Voelker.
A shootout had begun to unfold between Matthews and Raul Unzueta Torres of Mexico in the semifinal. Unzueta Torres had logged two points from a correct hold, only to see Matthews bite back with double-overhooks at the boundary. In the second period, Matthews lost his grip on a lift attempt from passive/PT top, on which Unzueta Torres capitalized by reversing with exposure to go ahead 4-3. Down by a point with just a minute left in the bout, Matthews returned with a salto to retake the lead; whilst looking for a lock from behind Torres, he next "chinned back" his foe to eventually snare a head-and-arm hold to finish via pin. There was far less suspense in the gold-medal round. Matthews once again hit a salto, this time at the expense of Darfel Parada Camacaro (VEN) and experienced zero trouble when hoisting his lift for a searing 8-0 VSU.
Voelker bulldozed through both Dieter Von Helms Valenzuela (CHI) and Max Franca Maghales De Almeida (BRA) to move into title contention, but things did not start off promising for him early on against Carlos Salazar Gomez (MEX), who grabbed a 5-0 lead on the strength of a step-out and arm throw. Alas, the tide turned in a blink. First, Voelker scored a takedown. After the reset, and entangled in an over/under, he collapsed on a Salazar Gomez throw attempt and held position until the pin was called. With gold on the line, Voelker blew past Brian Ruiz Marin (VEN) in the second period, thanks in large part to an explosive and well-timed level change takedown that was followed by three gutwrenches. Ruiz Marin did engineer a late takedown to make the score 8-3, but Voelker was firmly in command as he collected his first international Greco-Roman tournament win.
Notes:
Drury, Matthews, Altomer, Voelker, Bartelt, and Attao are all members of the '23 USA U20 World Team.
2023 U20 Pan-American Championships
July 6 — Santiago, CHL
TEAM USA FULL RESULTS
55 kg: Robert Estrada (Western Colorado WC) — GOLD
WON Abel Sanchez Juarez (PER) 9-0, TF
60 kg: Zan Fugitt (Nixa HS) — SILVER
WON Diego Terriquez Ibarra (MEX) 10-2, TF
WON Andres Matamala Escobar (CHI) via fall
WON Eli Kirk (PUR) 8-0, TF
WON Edwin Allain Miranda (PER) 8-0, TF
LOSS Jeremy Peralta Gonzalez (ECU) 10-0, TF
63 kg: Landon Drury (Betterman Elite) — GOLD
WON Jefferson Carasco Torres (PER) 8-0, TF
WON Patrick Rodriguez Quinto (ECU) 8-0, TF
WON Jaider Brinez Solano (COL) 11-0, TF
WON Patrick Rodriguez Quinto (ECU) 10-0, TF
WON Arnoldo Proboste (ARG) 10-0, TF
67 kg: Jadon Skellenger (ID) — GOLD
WON Marco Fernandez Cubas (PER) 7-6
WON Luciano Fiabane Diaz (CHI) 10-2, TF
WON Gregory Wiloa Corozo (ECU) 9-0, TF
WON Alfonso Parra Garcia (COL) 9-1, TF
72 kg: Arvin Khosravy (CA) — GOLD
WON Oscar Barrios Rochez (HON) via forfeit
WON Alexis Vargas Ramirez (MEX) 7-2
WON Nilson Sinisterra Angulo (COL) 5-0
77 kg: Derek Matthews (Northern Colorado WC) — GOLD
WON Kauan Ferreira Gomes (BRA) 7-1
WON Raul Unzueta Torres (MEX) via fall
WON Darfel Parada Camacaro (VEN) 8-0, TF
82 kg: Mike Altomer (Curby 3-Style) — GOLD
WON Samir Cabeza Vacilio (ECU) 8-0, TF
WON Christian Medina Nunez (MEX) 9-0, TF
87 kg: Wyatt Voelker (Big Game WC) — GOLD
WON Dieter Von Helms Valenzuela (CHI) 8-0, TF
WON Max Franca Maghales De Almeida (BRA) 9-0, TF
WON Carlos Salazar Gomez (MEX) via fall
WON Brian Ruiz Marin (VEN) 8-3
97 kg: Sawyer Bartelt (Gladiator WC) — SILVER
WON Ricardo Gomez (ARG) 6-1
LOSS Juan Diaz Blanco (VEN) 6-1
WON Kyle Santana Oliveira (BRA) 8-0, TF
130 kg: Aden Attao (Suples) — GOLD
WON Wesley Barras Das Dores (BRA) 9-0, TF
WON Juan Calderon Molina (ECU) 8-0, TF
WON Jose Ureta Valdivia (MEX) via fall




Listen to "5PM55: Recapping Final X with Dennis Hall with words from Koontz, Braunagel and Hafizov" on Spreaker.
Listen to "5PM54: WCAP's Ryan Epps and a Final X Greco-Roman Preview" on Spreaker.
Listen to "5PM53: Northern Michigan assistant Parker Betts and USMC Captain Jamel Johnson" on Spreaker.
SUBSCRIBE TO THE FIVE POINT MOVE PODCAST
iTunes | Stitcher | Spreaker | Google Play Music
Notice
: Trying to get property 'term_id' of non-object in
/home/fivepointwp/webapps/fivepointwp/wp-content/themes/flex-mag/functions.php
on line
999