A week from today, the 2019 US Nationals/Olympic Trials Qualifier begins in Fort Worth, Texas. Of the six weight categories that will be contested, 77 kilograms is thought to present the highest degree of difficulty. Even with the expected absence of several top Senior Greco-Roman competitors, 77 in Fort Worth is going to offer a generous handful of prior World Team members and a few others who have more than established themselves throughout this current quadrennial.
The consensus amongst coaches and athletes isn't just that 77 is the United States' deepest weight class. It's that 77 kilos is far and away the US' deepest weight class.
But with so much attention diverted towards 77, and to a slightly lesser extent both 60 and 87 kilos, the one American weight category now shuffled to the background is 67 — aka, the most stacked weight in the entire sport.


Worldwide, there is little argument. 67, especially entering 2020, is beholden to the highest number of star talents and credentialed international athletes. This is why there are two ways in which depth is discussed: globally and domestically.
Globally, 67 has it locked down thanks to names like two-time World/'16 Olympic champ Ismael Borrero Molina (CUB), three-time World champ Frank Staebler (GER), '15 World champ/'16 Olympic bronze Rasul Chunayev (AZE — and who still needs to qualify), and the emergence of Egypt's Mohamed Elsayed, along with nearly a dozen others boasting glittering, jump-off-the-page accomplishments.
In the US, one athlete has held the reins since the '17 World Team Trials — Ellis Coleman (Army/WCAP, world no. 14). And Coleman's success, if not dominance, plays a role in how his own weight class is currently perceived.
Only (new) teammate Alex Sancho has been a consistent threat to Coleman in recent years. Sancho defeated Coleman in the third place/National Team match at the '16 Trials, scored another victory over the '12 Olympian in New York later that year (up a weight class), and picked up one win apiece in both of their last two Trials best-of-three series (in '17 and '18, respectively).
Dating back to that bout from the '16 Olympic Trials, Coleman's record against Sancho is 5-4. Not a lot of distance.
However, Coleman has not lost to another American other than Sancho this quad — and of his 32 domestic victories, 23 were earned via technical fall.
The most significant byproduct of Coleman's supremacy — aside from his three consecutive World Team appearances — has been the overshadowing of many very solid competitors who will comprise the second biggest hornet's nest of a bracket come next week in Texas.
Needing to Qualify
Coleman will not be competing in Dallas and won't be seen again until either February's Armed Forces Championships or the Pan Am Olympic Qualifier in early-March, and he is not the only Trials-qualified athlete who is bypassing the Nationals. Fellow 2019 World Team member Ray Bunker (Marines) will be spending time with family throughout the holiday season and bolstering his conditioning; while '19 Junior World bronze Alston Nutter (Sunkist/OTS) is likewise choosing to sit out in favor of additional training prior to the spring.
'17 Trials runner-up Hayden Tuma is rehabbing an injury at the moment, joining the above trio on the shelf until later on. Tuma — one of the most skilled and explosive lightweight athletes in the US — will have to try and qualify at the aforementioned Armed Forces (should he be selected at 67) or the "Last Chance" qualifier in March.
Sancho, for his part, is already qualified for the Olympic Trials but is still thought to be registering for next week's tournament. The same is true of '19 Junior World bronze Peyton Omania (MSU/CYC), who has taken a redshirt for this season.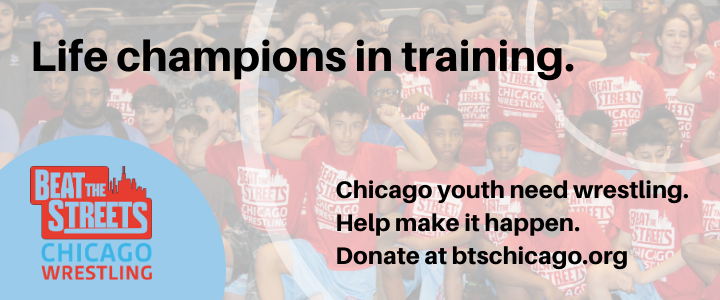 That still leaves a list of top-flight athletes all needing to fight their way into the top-five next week. And unfortunately, there simply isn't enough space to accommodate all of them. Then again, that's exactly why the competition is going to be especially fierce.
National Team members
Jamel Johnson (Marines) —  Johnson is going to have a large target on his back, a lot in life to which he has grown accustomed. Second to Coleman at Final X: Rutgers, he has been a top lightweight ever since becoming a full-time athlete and is firmly entering his prime. But — he might also be only one of two current US National Team members in the bracket. Teammate Xavier Johnson is considering both 60 and 67, and as mentioned, Tuma will be unavailable.
Michael Hooker (Army/WCAP) — Hooker's return to this weight class has had its hiccups thus far, but it doesn't change the fact he is an extremely talented and experienced individual. The weight cut likely isn't a joyride; at the same time, Hooker has actually looked very good early in the season, regardless of results.
Primary Contenders
Chris Anderson (Unattached) — Just earned a bronze in Russia, which should inject some added confidence ahead of one of the biggest tournaments of his life.
Jordan Auen (NMU/OTS) — A solid and opportunistic competitor who committed to this weight earlier than other 'tweeners.
Nolan Baker (NYAC) — The most-talked-about US wrestler in this style right now. Baker's body of work, while still in its early stages, is jaw-dropping. If Trials berths were awarded due to excitement alone, he'd already have his flight to State College booked.
Morgan Flaharty (NYAC) — A very patient wrestler who can hang in there with just about everyone. There's not much from a technical aspect separating Flaharty from the next step but it's going to be a dogfight.
Calvin Germinaro (Minnesota Storm) — A lifer and natural when it comes to offense. Ignore the youth-factor, Germinaro understands full-well what this season is all about and will compete accordingly.
Anthonie Linares (NYAC/LOG) — Too good, too experienced, not to be considered a threat. Linares, who barely missed out on National Team two years ago, should be ready to go out and make an impression.
Lenny Merkin (NJRTC) — Fast-twitch city, Merkin and Baker share some similarities in terms of approach, though Merkin has a little more flow in his game.
Austin Morrow (NYAC/OTS) — Unless a toe is stubbed, should be in the argument for a top-five spot, if not a whole lot more. Legendary work ethic and and an assassin from top.
Benji Peak (Sunkist/OTS) — Very capable of engineering a run that ends with his spot in April assured.
Chris Rodgers (Unattached) — Rodgers moved out to (Colorado) Springs and the Olympic Training Center in an effort to fully prepare for opportunities like this one.
Nick Tarpley (NYAC) — Fresh off of yet another lengthy trip overseas, Tarpley is still to weigh in for 67. But assuming that goes fine, definitely a name to watch.
Joe Warren (NYAC) — World Champ Warren looked fine physically in New York, which was not a surprise. Some more reps would have been nice but he certainly has the baseline necessary to foster improvement with a quick turnaround.
Jessy Williams (NYAC/FLWC) — Is everyone supposed to forget that Williams was in the Open final just 18 months ago? It has been tough sledding since that point, but absolutely, Williams should be in the mix.
The herd will be thinned just a little in Fort Worth. But not nearly enough. For once the Senior Nationals wrap, there will still be about a dozen full-time athletes on the outside looking in. This is…how it is. It is what's going to happen. There is no way to avoid the fact that in this weight class, as well as a couple of others, devoted wrestlers whose lives have revolved around a Trials opportunity are going to be left out in the cold.
You can quibble with the fairness of the procedures, or accept their limiting nature and applaud the idea of a hardened meritocracy. In either case, the circumstances lend themselves to what just might be the most ferocious and riveting bracket in Texas next week. That, make no mistake, is undeniable and certainly worth a watch.
The 2019 US Nationals/Olympic Trials Qualifier begins on Friday, December 20 from Fort Worth, Texas and airs live on FLOWrestling.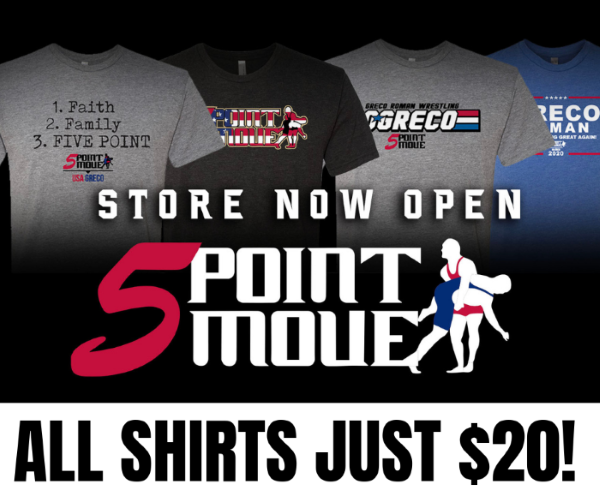 Listen to "5PM31: Happy Thanksgiving with Dennis Hall" on Spreaker.
SUBSCRIBE TO THE FIVE POINT MOVE PODCAST
iTunes | Stitcher | Spreaker | Google Play Music | RSS
Notice
: Trying to get property 'term_id' of non-object in
/home/fivepointwp/webapps/fivepointwp/wp-content/themes/flex-mag/functions.php
on line
999