This Saturday is the 2020 Austrian Open, one of Europe's most significant tournaments offered each year for the Junior age group. The United States has experienced a high degree of success in Austria throughout this quad. Team titles were acquired in both '17 and '18, and last year the US finished second. Since '17, there have also been 11 champs and 25 total medalists. And as is the Greco-Roman "prescription" for American athletes, a joint training camp immediately follows the Austrian Open.
Benji Peak (67 kg, Sunkist/NMU) will be searching for his second Austrian Open gold after winning his first in '18, the same year he prevailed at the Junior World Team Trials. Last month, the Wisconsin native took top honors at the Sundsvall Open in Sweden, and has already amassed over a half-dozen international medals since becoming a full-time athlete for Northern Michigan in the fall of '17.
Alongside Peak is another young Greco wrestler from Wisconsin who is fast becoming a steady overseas performer — Payton Jacobson (60 kg). Thus far this season, Jacobson has earned three international medals: silver at Klippan (SWE); gold at the Kolding Cup (DEN); and like Peak, won at Sundsvall. Jacobson is a student at Catholic Central High School in Burlington, WI, home of the Topper Wrestling Club, which is the nation's only Greco program for high school-age athletes.


Logan Hatch (63 kg, EAP/OTPC) is the third Wisco product on the Austria roster. Those plugged into age-group Greco in the US are likely familiar with Hatch's story. He has trained and competed overseas extensively for several years (despite just finishing high school last summer), and was forced to recover from two major injuries. Three years ago, Hatch's L3 vertebrae was severed in half; and a year after that, he broke his fibula. But he returned to form in time for last season and is now a resident athlete at the Olympic & Paralympic Training Center in Colorado Springs.
NMU is represented in Austria by five athletes counting Peak. Jakob Murillo (67 kg) found his way to Marquette from the Delchev Trained Academy in Idaho and combines above-average lankiness for his weight class with legitimate explosiveness. It is actually a similar story for Brody Olson, who is taller than most of his 67-kilo opposition, and like Murillo, benefits from the allotment of skilled lighter weights in the NMU wrestling room. Alec McDoulett (72 kg) offers a very promising upside as he continues to tack on relevant experience. Plus, for he and DM Hallett (82 kg), this year's Austria tour will not be first-time excursion. Both competed in the '19 running of the event and are developing nicely heading into the upcoming quad.
Steldt Comments
With Rob Hermann retiring from his head coaching post at NMU at the end of last season, it means that for the first time, Lucas Steldt will be the main voice in Austria.
Steldt, a two-time Cadet World Team coach and the founder of Combat WC in Wisconsin, had been a part of more than several trips across the Atlantic with Hermann. In addition, he has organized tours on his own for age-groupers over the past few years. He also coached Hatch, Peak, and '19 Junior World bronze Alston Nutter (67 kg, Sunkist/NMU) prior to their respective departures from their home state of Wisconsin.
Shortly before taking off for Austria, Steldt reflected on what these kinds of opportunities mean to athletes and how he first found his footing as a devoted advocate for Greco-Roman development.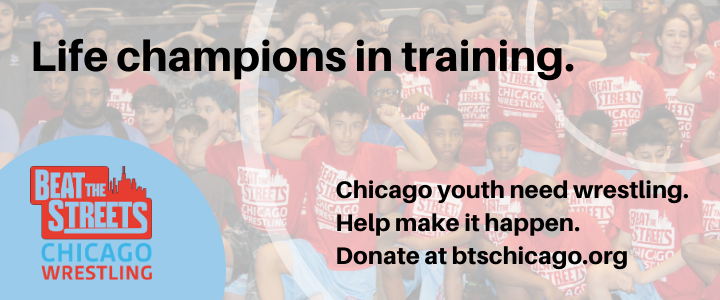 "It feels as though it wasn't long ago when I had just met Benji Peak and Peyton Jacobson. Then Logan Hatch came into the picture. Our goal of finding a way "To Greco" seemed like an unsolvable puzzle. We eventually solved that puzzle, and now feel we have demonstrated solid courses of action for athletes to take when they and their families ask how we are able to offer real answers. If you are eight or 18, we have a process for the willing athlete to follow. The issue becomes what has to happen to their current lives to follow these paths.
"The athletes I mentioned all have followed a path. All different, and two of three said "goodbye" to the common two tracks of the folkstyle system. Benji left his 11th grade year, as did Payton. Logan stayed through 12th grade and then went full-time Greco as well. For me it's sooner the better. The later, the more lost.
"We are now on our way to Austria for yet another competition and training camp. The progression that has happened to make these international tours literally common commutes for the endeavour to build Greco-Roman wrestling for the USA is a great feeling. I have to thank Rob Herman, who has been a very big mentor to me in the sport. He introduced me to coaches in multiple countries who have been priceless resources. He helped me begin taking athletes on tours. Matt Lindland and Momir Petković have been great mentors, as well. Learning to corner in the United States compared to internationally are two different animals. I can't thank these guys enough. Everyone I deal with in Greco wants to help the other guy and grow Greco. There are no excuses in Greco for the willing."
2020 Austrian Open
February 29 — Götzis, Austria
TEAM USA ROSTER
60 kg
Payton Jacobson (Topper WC)
63 kg
Logan Hatch (EAP/OTPC)
67 kg
Jakob Murillo (NMU)
Brody Olson (NMU)
Benji Peak (Sunkist/NMU)
72 kg
Alec McDoulett (NMU)
82 kg
DM Hallett (NMU)
Coach: Lucas Steldt (Combat WC)
Trainer: Jim Kliamovich
Official: Robert Williamson


Listen to "5PM33: The Marine Corps' Jamel Johnson" on Spreaker.
SUBSCRIBE TO THE FIVE POINT MOVE PODCAST
iTunes | Stitcher | Spreaker | Google Play Music | RSS
Notice
: Trying to get property 'term_id' of non-object in
/home/fivepointwp/webapps/fivepointwp/wp-content/themes/flex-mag/functions.php
on line
999