Most figured that Andy Bisek's decision to move into coaching would wind up becoming a successful venture, but taking over a World Team in less than a year? That's called being on the "fast track."
Earlier this week, USA Wrestling officially announced that the two-time World bronze medalist and current Northern Michigan University assistant coach will lead the United States Greco-Roman squad at the first-ever U23 World Championships next month in Bydgoszcz, Poland. Bisek, 31, last took the mat as a competitor at the 2016 Rio Olympics before evaluating his next step. Almost exactly a year ago this week, the native of Chaska, Minnesota subbed in for Northern Michigan head coach Rob Hermann while the latter was overseas. It was a test of sorts. Northern, at the time in the market for a new assistant, saw Bisek as a premier candidate. The NMU alum reintroduced himself to the routine at Marquette and less than a month later, he signed on.
Bisek's selection as head coach of the 2017 US Greco-Roman World Team comes following a resurgent 2016-17 campaign for NMU. At the US Open last December, Northern wrestlers earned more All-American honors than ever before. The US World Team Trials in April also pointed to an upwards trajectory with Alex Sancho (66 kg, who is on the U23 roster) coming in second, Anthonie Linares (66 kg) and Colin Schubert (71 kg) taking fourth, and another six athletes garnering top-7 finishes. It goes without say that Bisek's presence has been a big part of Northern Michigan's success over the past year, but he is much more inclined to acknowledge the potential he's had to work with.
"I think the guys who are here had already been working extremely hard," Bisek says. "There were a few things for them to adjust and work on so they could get from where they were to where they are now."
When Bisek says "where they are now", he is talking about the four Northern Michigan wrestlers who are on the inaugural U23 World Team — Dalton Roberts (59 kg), Jesse Porter (75 kg), Sancho, and Blake Smith (98 kg). But that's just for starters. There are eight men on the roster going to Poland. Bisek has either coached or trained with seven of them. He's not only a youthful coach on the rise, it wasn't too long ago he was a contemporary of several of the athletes he'll be manning the corner for at the World Championships. This allows Bisek to possess a uniquely intimate perspective pertaining to what his wrestlers are going through because one way or another, there is a relationship in place.
"I'm familiar with Tracy (G'Angelo Hancock) and Kamal (Bey) from my time at the Olympic Training Center," explains Bisek. "Barrett (Stanghill) was up here for three of nine weeks this semester. I've been around most everyone on the team a fair amount the last two years, so I think I have a fairly good understanding of what everyone's strengths are on the team."
That's one of his best coaching attributes thus far. Since his arrival on the NMU campus last year, Bisek's influence has become virtually inescapable. The younger wrestlers in the room, be them prized recruits or raw freshmen, look to him for guidance on both technique and adjusting to the pace of a collegiate athlete. But for the more experienced of the bunch, the established names one might expect to be set in their ways, they look for something different from their coach. To these wrestlers, Bisek isn't just some former World-caliber star who has come home again. Rather, he is a contemporary resource, a real-time example of what unrivaled devotion and work ethic can mean when applied without compromise.
"Andy is the type of guy who is enthusiastic about wrestling," Schubert said in May. "I show up every day to practice with Andy and you want to wrestle for him, he gets you excited about wrestling that day."
"Now, I'm more aware of what I need to do to be on that high level, you know?" offered 2016 US Open runner-up Khymba Johnson recently. "That level I've seen Andy on, and he's explaining it now. It's almost like he is giving us the answers for a test and I'm observing as much as possible."
For his part, Bisek — as always — maintains a humble viewpoint. He is happy to know that the athletes he presides over are buying into the process. He's also pleased with the strides made throughout the lineup over the last 12 months. But there is still plenty to accomplish and that is more than enough to keep him focused on the goals ahead.
"I definitely want them to be on board and whether they mention me or not, I can see that they are," admits Bisek. "A lot of them are excited about what we do and what we are doing, and how we change things up. I've had a number of athletes stop to tell me they like what's going on. It's encouraging but also, it falls along the lines of what I've been through myself and replicating that. I know the program we're doing is going to work."
By the time the U23 World Championships roll around on November 21st, it will have only been 45 days since the US Trials. It is, to say, a snappy turnaround. Normally when a World Team is selected, coaches have several months to construct training plans, hold a camp (or two), and just basically, get all of the athletes on the same page. Add in the fact that this is the very first World event of its kind, and the circumstances would at least appear to be somewhat bizarre for a rookie coach. Of course, Bisek isn't all that concerned. If anything, he's ready to take the compressed window between tournaments and mold it into an advantage.
"You obviously don't have the time to put together a few camps, but they also don't have as much time to build up a ton of pressure, either. It's kind of like, I'm on the team and I'm not taking a break from training. We're just going right through from the Trials and then all of the sudden, it's going to be the Worlds."
In case you can't tell, this is a man who knows how to deal with being on a fast-track.
CLICK HERE TO DONATE TO THE USA GRECO-ROMAN PROGRAM
SUBSCRIBE TO THE FIVE POINT MOVE PODCAST
iTunes | Stitcher | Spreaker | Google Play Music | RSS
Comments
comments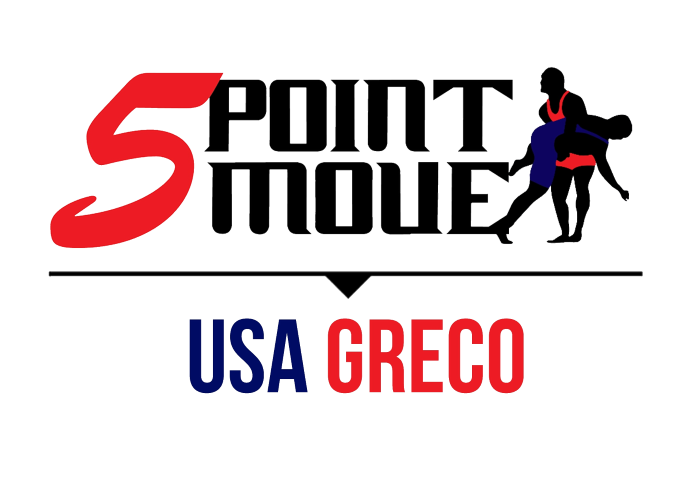 Notice
: Trying to get property 'term_id' of non-object in
/home/fivepointwp/webapps/fivepointwp/wp-content/themes/flex-mag/functions.php
on line
999