Five Point Move is proud to host US Greco-Roman National Team Head Coach Matt Lindland every week for "Coach Lindland's Report." For fans and wrestlers looking for insights regarding the US Greco National Team, we ask Coach Lindland questions pertaining to recent events, training, and other topics surrounding the sport of Greco-Roman. If you have any questions you'd like us to ask going forward, let us know via Facebook, Twitter, or through our Contact page.
This week, we talk to US National Team head coach Matt Lindland the day after the 2017 US Greco-Roman Senior World Team Trials wrapped up. Several athletes who prevailed in Las Vegas made their very first Senior World Teams and they are: Ildar Hafizov (59 kg, Army/WCAP), Patrick Smith (71 kg, Minnesota Storm), Mason Manville (75 kg, Army/WCAP), Ben Provisor (85 kg, NYAC), and G'Angelo Hancock (98 kg, NYAC, world no. 18). Longstanding US competitors Cheney Haight (80 kg, NYAC) and Robby Smith (130 kg, NYAC) also shined, with both powering through their best-of-three finals in two straight matches. A few individual performances are highlighted and Coach Lindland also espoused about the virtues of the Junior Trials as well as the benefit of the "correct throw."
5PM: Before we get to the actual wrestling from the Trials, what was your impression of the overall environment and the formatting of the finals?
Coach Matt Lindland: The environment is very chaotic. You have children, grandpas, grappling, freestyle…I mean, there is just so much going on. It's a circus, it literally is a circus. Personally, I would like to see an event that showcases our elite athletes more, but I'm not sure what that looks like. In 2014, we did our Trials and our final two matches in a real fan-friendly environment in Ithaca, if you recall. You can focus on the matches, you can focus on the entertainment of the sport, and the art. But at this event, it is cool. As a child, you get to shake hands with Jordan Burroughs, Kyle Dake, and Tracy Hancock, you can get your picture taken. You can be on the floor with them. But I don't think that really showcases our athletes the best. It is really cool for young kids to get that exposure and become inspired by these athletes they are looking up to because they are competing alongside them, but they shouldn't be (competing alongside of them).
I am speaking out of both sides of my mouth, though. In one sense, it's hard to watch. You hear cheering and then you look over, somebody just got thrown to their back but you missed the match you were watching, and something just happened there you're trying to figure out. So it's a really hard environment to watch and see what's going on. But it's a fun environment in that you see everybody in the sport, you get to reconnect with a lot of people. And that's the best part about the sport, the people in it. We've got so many people within our sport and you get to see them all. I guess that's the coolest thing about it. The toughest thing about it is that I don't think it showcases our athletes to the best of our abilities. But it's a necessity because this is what funds our National Team. So it's hard, Tim.
5PM: What about having one of those fan-fest type of deals, just like the major sports organizations do for their All-Star games and so forth? Like with the NHL and NFL, they put together fan-friendly festivals with access to players, games for families, autographs, but the main event is just that and no fans are on the ice or the field when the games are played.
ML: I think on the final day we did accomplish that to the best of our abilities, but half of our athletes went the day before and it wasn't as big of a finale, I guess. Half of the Greco athletes and half of the women went on that first day and all of the freestyle Open finals were on that last day along with the other four weight classes for Greco and women's freestyle. They did do a good job of showcasing it for that one section. But even in that sense, one mat was elevated and the other one was on the floor. We need so much more support from our fans that they are willing to buy tickets so we can present our sport better. I think both mats should have been on a stage and maybe possibly a third mat. The women, the freestyle, and the Greco going all at the same time. But with one mat on the floor, it kind of takes away from the importance of this event.
5PM: Well right, because there are athletes who secured World Team spots and they are not on a platform, they're off to the side. 
ML: Yep. And I understand not every athlete can be on the platform, but there are certainly some athletes who need to be showcased on there and be on television and all that. I think we did a better job, but there is a long way to go still.
5PM: Broad brushing the entire two days without isolating any specific performances yet, what was your general takeaway?
ML: Tension. There was a lot of tension and there always seems to be to make the Team. It's just that first step. You can't breathe, you're tight, and there is just a lot of tension. Our guys, they competed well, they fought hard, but I've seen a lot of them wrestle better. It almost seems like the more pressure you put on yourself, the worse you perform. I just want to see these athletes perform and do what they are capable of doing. When they are tight, tense, they don't necessarily perform at their best. I think we saw a lot of those matches and we also saw matches where guys were relaxed and they performed well. I think Mason Manville did that very well. He didn't seem very tense out there. He's a great competitor, he's a World Champion, so he had that international experience, as well. But I don't think every athlete did that across all three styles. You just asked me about the event, but there was a lot of tension there. There were a lot of exciting matches, as well. If you're a fan of the sport, it comes back to that first. When you ask, Why do people like this?, it's because they are the best wrestlers in the country and they are all competing at the same time.
5PM: Day 1's biggest upset was John Stefanowicz over Geordan Speiller. Watching that match unfold, was that something you had any inkling was brewing? Or were you just as surprised as everyone else?
Coach Matt Lindland: No, Stefanowicz started coming on the radar this year due to his international competitions and how he has performed recently here. You start to watch this guy and he's doing better and better. But no, you don't predict he's going to beat Geordan Speiller. But he had a great tournament overall, a fantastic tournament.
5PM: The finals on Day 1 you had 32-year-old Cheney Haight, who beat Stefanowicz two matches to zero and then Robby Smith, who's 30, get past Toby Erickson again. What does it say about two athletes who seem to be on the back-nines of their respective careers still have it like they did?
ML: It's great to see them perform to the best of their capabilities. Like you said, they're both on the back-nine of their careers, but they are both very capable athletes, they've both been there, they both have loads of international experience. And they are great leaders. I'm super happy to have them both on the team so they can show these younger guys. When I look at the roster, practically every other guy made their first Senior World Team. So yeah, it's great to see those guys perform and still have it in the tank. They're experienced and they know what it takes at the international level.
5PM: The Day 2 finals had a couple of interesting results. At 71, Patrick Smith had been a runner-up a couple of times and defeated the surging Chris Gonzalez. What'd you think of Smith's performance and him finally breaking through?
ML: I'm certainly happy for all of our World Team members for making the team and reaching the first part of their goals. But yeah, Patrick is somebody I'm fond of and have taken on a lot of tours and have seen his coachability and his eagerness to learn. He's the consummate worker. The guy is a workhorse and extremely disciplined in what he does. And he's not just an athlete. He's a college grad who is in a master's program now and it certainly didn't hurt that during his abroad studies, he included working out with several Swedish National Team members at some of their clubs over there. He was able to catch a couple of international tournaments, as well. He's doing what it takes. I mean, how much fun would that be? You go over to Europe to take a class for a few months and get to do what you love to do, which is wrestle.
So I think the fact that Patrick was having fun in Europe competing and pursuing his higher education all at the same time, I think it all came together for him. He's getting that international training experience, that international competition. For him to beat a very-tough opponent in the finals in Chris, who was recently on the World Team, that weight class in general was very, very deep, Patrick did a great job and I'm looking forward to having him on the team this year, for sure.
5PM: And then there was Mason Manville at 75 kilos getting past Kamal Bey in two straight, which was a surprise to many. There were a lot of ways that series probably could have gone, but Manville took it in two straight. Age-group success aside, people have always recognized Manville's complete-wrestling ability and it all seemed to hit at the same time on Saturday. 
ML: I saw it that way, as well. He put together a great tournament. Mason has been a winner. He's been a winner at every age level. For crying out loud, he's a World Champion. He competed at the Youth Olympics and came away with a silver medal there. He's a competitor and I feel like he's a Greco-Roman wrestler and he feel's like he's a "wrestler", like you alluded to. And of course, he is. He's very good at freestyle, he's very good at folkstyle. But when I look at the way somebody moves, their positioning, I go, That guy is a Greco guy. I've tried to encourage him quite a bit to stay in our program and not go to Penn State because he did what I felt like he was capable of doing.
It wasn't a surprise. I heard a lot of people say, That sure was a surprise. But no, Mason is a great wrestler, he's a World Champion, and on top of that, he was wrestling Greco exclusively for eight, nine months this year at the Olympic Training Center, training alongside Kamal Bey. He did something really smart. He got a little injury and then he left and said, "I am going back to Penn State this year, so I'm going to move off-complex early so you can use that bed for someone else." He came up with a plan not just to beat Kamal Bey, but to actually win a lot of really competitive matches in a really tough weight class.
5PM: They're both young, but Kamal has enjoyed a lot of success at both the Junior and Senior levels so far and it's not hyperbole to say that many expected him to probably win. To have a loss like this at this stage in his career, considering how young he is, it is probably something very important for him to grow from. That it's happening now while he is still so young is a bonus. 
ML: I mean, it is absolutely a cliche, but it is part of the process. It's a cliche, but it is so important to know how to lose and what it feels like to lose. I know Kamal Bey does not like to lose and he doesn't like that feeling. But he has great perspective and understands he has to go through it. We've got a lot of guys who are very capable in our program right now. The team we have is the best team we can put together.
We saw Kevin Radford go 0-5 in Europe and two weeks later he wins his first Senior Open. Guys are making big jumps. Look at Patrick Smith. He was second, second, second. Look at Kamal. He was second. What's the future of the US Greco-Roman program? We're building some depth. We're not going to have just one guy at one weight or the other. Every one of these guys has people who can challenge him and push him. The people they can beat? Hopefully, those athletes are seeing what's going on right above them and know what it's going to take to close that gap and get to that next level. The guys on the team, if they are not winning at the international level, they have to figure out what it's going to take to close that gap because it is going to be here shortly. But I really think we're on track for where our team is going to be at the next Olympics and each one of these competitions are preparing us for that tournament.
5PM: If I might, I think the World Team Trials served in that capacity, as a microcosm of the future and you can absolutely throw the Junior World Team Trials into that equation. It's not just that there were great wrestlers in the finals, there were also performances, where even if they didn't make National Team, they wrestled above anything they did previously. To me, that is the most encouraging signal. What you saw this year was a jump up from the Olympic Trials in a big way. 
Matt Lindland: I feel very encouraged, not just with our Senior athletes and the National Team, but also from the guys one level below them. In recent years, if you looked at number one and number two, after that it was a huge drop. It was a chasm. That's what is really encouraging. We were seeing guys up and down the placements in this tournament where you're like, Okay, that guy's got potential. Anthonie Linares, he was wrestling for a medal. Where has he been? Brian Graham, he's back and he made the National Team again. Seeing these young athletes like Tracy winning it, Mason winning it with Kamal right behind him. And then Jesse Porter just won our Juniors and now Kamal has to challenge that guy. And that weight was no joke at the Juniors, either. Jesse, he was challenged in that tournament at 74. Jake Allar is a serious competitor. You look at the number three and the number four there, there were some guys underneath where maybe there is a little bit of jump to the top guys, but not as big as in the past. We're seeing these athletes starting to close the gap and they have to keep doing it, because we're going to push everybody's level all the way up.
5PM: Two athletes who made the National Team were interesting stories, Brian Graham at 66 and Courtney Myers at 80. Graham took a year-long sabbatical and walked away from the sport. It was almost like he didn't miss a beat. Myers had an injury-plagued 2016 and looked like his old self again. Both were National Team members before. You turn around and guys had strong tournaments. Is there anything about this that maybe not surprises, but pleases you?
ML: It is really encouraging to see guys who were thinking about whether or not they wanted to do this anymore and coming back, guys like Brian Graham. And also, to see a guy like CJ, who came back after a layoff because of some injuries. Jon Anderson took third, the guy just got back like, three days ago. Yeah, I am so much more encouraged now than I was three years ago when I started. Back then, it felt like we had such a long ways to go. It was like, We have to develop athletes, we have to get more guys into the program. And we're seeing that. We're seeing guys getting better up and down. Not just our top guys, but throughout the program at the Junior level and at the Senior level. Go to Akron in June and see who's coming up next on the Cadet level because I know we've got some really talented Cadets, too.
5PM: Two athletes reportedly missed weight, both at 59 kilos, Jesse Thielke and Sammy Jones. How big of a letdown is it to have two great athletes, one who is especially accomplished, miss weight, particularly for an event like this?
ML: It's unacceptable. That's just part of the deal. If you're a wrestler, you're setting an example for the younger athletes. But I also think there is a lesson here for the younger athletes and even coaches — wrestle the next weight up. If you're having trouble making that weight, go up. I don't know why with the science we have and what we know about sports performance…your performance goes down 30% on a weight-cut alone. Unfortunately, I didn't learn this lesson until late, late in my career, after the Olympic Games. I went up a weight class and competed at a kilo under the limit. My weight class was 76 to 85 kilos. I was closer to 85, I weighed 84, but all of those years there was no one saying to me, You've got to go up. There were times in my career in college I wanted to move up. No, we need you at that weight, stay at that weight. As you mature in the sport and start learning more, you might say, I need to stay down at this weight, it's where I perform better. Now we have science that shows us that is NOT the case. You might feel like you perform better, but you lose 30% of your strength and speed.
I don't know, it's a tough thing. We talked a lot with Jesse about moving up into that next weight class and I thought he was. I thought he was going to be at 66, he was previewed here at 66. He didn't weigh-in at 66. I talked to some people and they said, No, he's weighing in at 59. I said, "I guess I'll see him tomorrow at the weigh-ins." I wound up not seeing him or Sammy, I actually didn't see Sammy Jones all weekend. I don't know if he got embarrassed and got on a plane. But you know when the weigh-ins are and you know what to do to get yourself into that weight class, so it's an unacceptable practice in combat sports. We see all the time in the UFC. We don't see it very often in wrestling. We have very disciplined athletes. I don't know what happened with Sammy, but I do know what happened with Jesse. He's at the wrong weight class. But it's their careers, and they have to make those decisions.
5PM: That two-hour weigh-in is going to change everything.
ML: Yes. I think it's for the betterment of the sport and the health of our athletes, provided our athletes wrestle near their body weight. I like the proposal. I think we tried that in college when I was in coaching, you see it all the time. I see it, at least. They are wrestling in one weight class during the folkstyle season and as soon as that ends, they are wrestling Greco and they are nowhere close to what they were weighing all season and they made weight two hours before they competed. Wasn't (Kyle) Crutchmer like 174 pounds in college? We saw him this weekend at 86 kilos. That's a huge jump. But that's probably where he should have been, anyway. 86 kilos is close to 185 pounds, which would be an entire weight class higher.
Unfortunately, right now we only have eight weight classes but next year that is going to jump to ten, so it's going to be easier for guys to find a weight class. The athletes will have more options to where they can look at it and say, I can just go that next weight class, since they are only five kilos apart. So I'm looking forward to seeing our athletes have the opportunity to compete at their best because they aren't cutting weight.
5PM: Do you think weight-cutting is so synonymous with the wrestling culture since it starts so young to where that attitude or perception follows guys up to the Senior level? They still think it's the logical option, "I'm going to go down to the lightest weight I can because there I will have an advantage", that sort of thing?
Coach Matt Lindland: Tim, that is exactly what it is. When I came up in wrestling and we didn't have this science and information, that was the general thought. My thought process never changed because I never had anyone teach me differently. I think it's critical of our youth and developmental coaches to change that philosophy. We're not going to change that at the top. Like you said, it's ingrained in our culture at the youth and the high school levels. We're not going to be able to change that at the top. We're going to see it by our youth coaches helping athletes grow, mature, and develop.
5PM: Over the weekend, it was another event where fans on social media expressed exasperation over the correct throw. Do you have any feeling on this, be it positivity or ambivalence? I love it and think it is necessary for Greco.
ML: I absolutely love it. It encourages risk, it encourages action. I did see some of what you were talking about and the argument comes from our wrestling brothers who don't understand the international styles of wrestling. They are folkstyle-centric people and just haven't appreciated the art yet. Hopefully they will come around and appreciate all of the arts in wrestling. They don't have that right now. They think it's a poorly-executed attempt or technique. At this level, any attempt or risk is going to create action and excitement for the fans. If you can take a guy's feet off the mat, you should be awarded something. I wish I had that when I was an athlete.
5PM: To me, it serves as, like you said, it is a catalyst, it is a difference-making thing. It is not arbitrary. It's what makes Greco Greco. It's still a throw. The confusion I think lies with the fact there is a lack of control, which probably speaks to the folkstyle perspective. 
Coach Matt Lindland: I think that is a very good point you make. It is a different sport in that sense. In folkstyle, the objective is to control your opponent, that's why they wrestle so much on the mat. And they reward riding time, which seems ridiculous to someone like me who wants to reward action and risk. So you're just coming from different angles at this thing. I think we all want to see wrestling be exciting and get out to the masses so our fans can appreciate it. I'd say most importantly, people in our sport should at least understand it for what it is, the rules are the rules, and appreciate the athletes for putting on a show for them.
Be sure to follow Coach Matt Lindland on Facebook, Twitter, and his official blog for updates on the US Greco Roman Wrestling program heading into the new competitive cycle. 
SUBSCRIBE TO THE FIVE POINT MOVE PODCAST
iTunes | Stitcher | Spreaker | Google Play Music | RSS
Comments
comments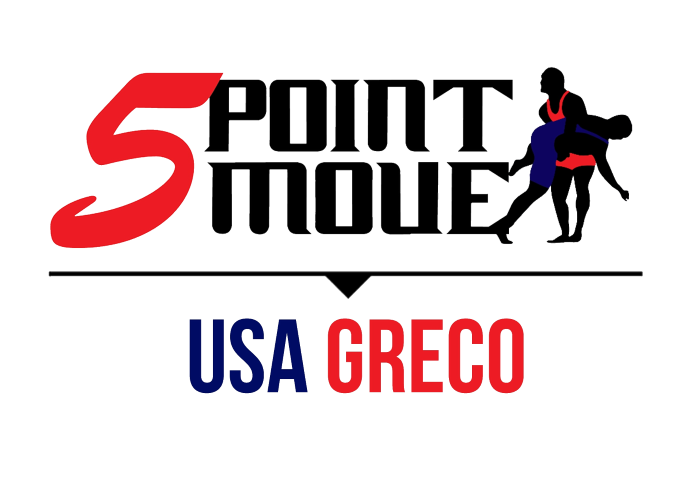 Notice
: Trying to get property 'term_id' of non-object in
/home/fivepointwp/webapps/fivepointwp/wp-content/themes/flex-mag/functions.php
on line
999