Five Point Move is proud to host US Greco Roman National Team Head Coach Matt Lindland every week for "Coach Lindland's Report." For fans and wrestlers looking for insights regarding the US Greco National Team, we ask Coach Lindland some questions to get his take on training and upcoming competitions. If you have any questions you'd like us to ask going forward let us know via Facebook, Twitter, or through our Contact page.
This week, we talk to Coach Lindland following what has been a busy traveling period. He had the Indiana Coaches Clinic; then he went to Minnesota to visit the Storm before attending the Alan and Gloria Rice Hall of Champions banquet; and after that he stopped in on former Northern Michigan head coach and Suples Training Systems founder Ivan Ivanov at his headquarters in Idaho. Topics this time around cover the aforementioned clinic, the Storm's influence, which daily workouts are harder, the US performance in Sweden, and goals for the new cycle.
5PM: You went to the Indiana Coaches Clinic about a week and change ago. What was the overall objective and what did your presentation cover?
Coach Matt Lindland: Most of the states hold a clinic like this before the beginning of their high school seasons because they want to invest in some professional development for their coaches. Continued education is always a good thing to do and they brought out some instructors. I was one of the honored guests out there and my presentation talked about Greco Roman wrestling and why a high school coach would want to have his guys invest in that postseason and preseason, and also, how Greco Roman can help their athletes gain dominant positions. I always start these seminars with, Would you like to have a position where you could score and your opponent can't score? The answer is kind of rhetorical because it is always "Yes." So we talk about the principles of controlling positions, those two positions being an underhook and a two-on-one.
There will always be the, Oh, I could score from there, but it's easy to dispel those myths through positioning and demonstration. Every time it comes back to, Well, I could score out of there, then it's "You scored from that position?" No, I cleared the position. "Okay, that's my point, you have to clear the position." And so, if I can maintain those dominant positions using Greco Roman skills, tactics, and strategies, it's going to help improve any wrestler. I think high-level freestyle guys benefit from training in Greco Roman. That's why in the past, Coach (Bruce) Burnett asked us to work out with the freestyle team and I know Bill Zadick is a big proponent of Greco Roman since he spent a lot of time wrestling Greco Roman himself.
5PM: Your next Coaches Clinic is a big one, out in Wisconsin. Since Wisconsin is obviously a notoriously a Greco-friendly state, would your presentation change based on that audience?
ML: No, because I think you've got small niches in Wisconsin that focus on Greco. What we're doing is gathering all of the state coaches, so you're going to have some guys who don't even believe in my message, but you're going to have some guys who could potentially be converts — especially since we've seen Wisconsin have a ton of success at the Cadet and Junior levels. Especially the Cadet levels, they're pumping out a lot of guys and not to mention, we had two Olympians this year from Wisconsin. So I think the message will be pretty well-received there, with guys like (Ben) Provisor and Jesse (Thielke) just coming off of the Olympic Team. I think that message will be very well-received.
5PM: Following Indiana you made your way out to Minnesota, where you had two engagements, the first being a visit to the Minnesota Storm. How did that go and what did you notice about the way they do things over there?
ML: Well, I found out that the Hall of Fame was going on and I talk to Coach (Dan) Chandler on a pretty frequent basis and he told me he was running a mini-camp, so I made sure that I got my flight out of Indiana on Friday night. I was able to attend both the morning and afternoon sessions. What I saw is that Dan is recruiting — he's got some good prospects like Hayden Zillmer, Romero Cotton, and Alan Vera. You know, I'm looking around going, We don't have a lot of 85 kilo guys, and then I show up in Minnesota and we have three very talented prospects right there. Not to mention, athletes like Pat Smith and the other guys who were training and preparing for the New York AC. Some of those guys are going to be trying to make a World Team coming up and compete before the end of the year.
Good training sessions. We saw Mike Houck show up, we saw John Matthews show up and coach. Jim Martinez was also in the room. I think a lot of that had to do with the fact that the Hall of Fame was in town, but it was great to see some of the legends of our sport, guys who have really put Greco Roman on the map.
5PM: Later on that evening was the Alan & Gloria Rice Hall of Champions banquet. 
ML: Yeah, we saw Jim and Dave Hazewinkel get inducted into the Hall of Fame, which was long overdue. These guys, man, they've got so much energy (laughs). They have true passion for the sport. I'm sure the Hall of Fame posted the video up there somewhere, but those two guys' speeches are worth seeing if you haven't already. They are positive individuals with a ton of energy and excitement for the sport. Great story, too. I thought I started late as a freshman in high school, but both of these guys started as juniors in high school and had a ton of success on World and Olympic teams winning medals.
Then we saw Lindsey Durlacher get posthumously put into the Hall of Fame. He had his family members and his teammates there to speak on his behalf. There was a lot of people who came because they were coaches and teammates of Lindsey's. It was nice to see Lindsey get that honor. Joe DeMeo was not in attendance, he was feeling a little bit under the weather. He received the "Leadership Award", which he is definitely worthy of, he's done a lot for the sport. I talked to Joe on the way back and he had just gotten out of the hospital and he plans to be in New York City next weekend, so I'll see him at the New York AC. He wasn't feeling too well and he did go into the hospital, but it wasn't anything major and he's out.
5PM: You also saw the Minnesota Wrestling Club, aka, the Minnesota Storm pick up the "Legacy Award." We just talked about the Storm, this is a current club that has had decades and decades of success and is still as strong as ever. What this club has meant to this country I'd presume basically speaks for itself. 
ML: They have put at least one wrestler on an Olympic Team since the '60's. I think one year there were six out of ten guys from the Storm, or at that time it might have been called the Minnesota Wrestling Club, which is now the Storm. They've won somewhere around 20 team National Championships. They had the first World Champion, Mike Houck. A lot of firsts for the Minnesota Wrestling Club and the Minnesota Storm. And a lot of consistency. Every team that I've been on had somebody from the Storm, whether it was (Garrett) Lowney or (Brandon) Paulson. Even when I wasn't making teams, it was because I was getting beat by guys like Gordy Morgan, who was on the Storm.
Rich, rich history. They mean a lot to American Greco Roman Wrestling. Look at what would have happened if we didn't the Minnesota Wrestling Club. We wouldn't have the success we've had over the years. They laid a great foundation. And like I said earlier, they're still going, they are still rocking and rolling. They've got legends coming in the room to help coach. The training is taking place right now at the Pinnacle Wrestling Club, which is owned by Brandon Paulson. He wasn't there that morning because he spends numerous hours training his guys, so he was taking a day off with his family, which I'm sure was well-deserved.
5PM: Maybe this answer is different during different times of the year, but if there are two practices in a day at the Olympic Training Center, as there typically are, which is the harder one — morning or afternoon?
Coach Matt Lindland: (Laughs) That's an interesting question because it really depends on what you did the day before, what you have been doing all week long, what you did last week, and what part of the training phase you are in. So really, that question needs a lot more context. Some days you're going to wrestle live in the morning and lift in the afternoon. Some days you're going to do technique in the morning and wrestle live in the afternoon. Sometimes you have two short live sessions and you're in and out.
When you are getting ready for competition, you want guys in there and you want them sharp. You know, you don't do a lot of volume but the intensity is really high. Maybe you get in there and do some short go's, 15 seconds for six times, like we were doing before the Olympics or right before a competition. High intensity, low volume. So you need a lot more context for that question. There are so many different ways to run practices. It really depends on where you'are at and what you are trying to accomplish.
5PM: Okay, so then is practice decided by the collective in the room or individual training plans?
ML: Well, I think you have both. You have your team plan, you have a plan you are trying to run an entire practice with. And if you are coaching a team that is preparing for competition, then it is pretty specific although everybody's generally the same needs, but there might be different personal situations, as well. Someone might have a little injury and he needs to recover more. Maybe he's cutting weight and the rest of the guys aren't. So often, you've got both, you have team needs and individual needs. That just comes with experience and getting to know your athletes.
5PM: A lot of US wrestlers say that when they travel overseas for the first time they are surprised by the enthusiasm locals have for Greco. Was it like that for you, was there anything that stood out to you the first time you traveled overseas?
ML: It is still like that to this day. Coming from this culture where folkstyle is the king, it is refreshing to see that Greco Roman is still the most popular style in most of the world. I think maybe the exception would be Iran, where freestyle is number one, but as we know they are also very good at their Greco Roman and they take a lot of pride in that. That was one of the countries where I saw stadiums filled up with people, entirely full, with people trying to get in and they couldn't because there weren't enough seats to watch Greco Roman wrestling. We only see that kind of excitement and enthusiasm at major tournaments like the NCAA's or the Big Ten and Big 12 championships. So I think for an American to ask that question, it makes sense because it is a little surprising when you first see it. It's not what you come from, it's not the culture we see here in wrestling.
5PM: So is this like the case of a baseball team where a lot of hometown fans don't come out and the players are glad to play away games because they know those stadiums will at least be packed? Is it like that for US athletes, do they look forward to competing overseas because there is a higher level of enthusiasm in the arenas?
ML: Absolutely. How could you not be excited to compete in front of a crowd, show your skills, and perform? That is what this sport is about, we're putting on a show. I think that is what we sometimes forget as athletes, which is that we're trying to attract spectators. We want to be exciting and grow our sport. It's our job as coaches and athletes to go out there, perform, and make this sport as exciting as possible. But it definitely is more exciting to people who understand it. They understand what is going on and they are anticipating the big throws because they understand the positions, they understand what the athletes are trying to achieve positionally so they can anticipate the high-scoring moves. But any athlete, he wants to perform in front of a crowd. I don't think that is abnormal for performers to want to do that.
5PM: Maybe with UWW moving to a two-day format, that could potentially change things here in a way. Like the World Team Trials a couple of years ago in Ithaca, the finals were separate, it was essentially its own event and attracted a substantial crowd.
ML: Yeah, that was a great opportunity to experiment with the theory of matching up two opponents, building the hype, and people wanting to see it. It definitely worked. Logistically, it's tough to find venues and fill these venues up. Like this year, we will have our World Team Trials during the freestyle national championships. The same venue, the same weekend.
But yes, it's a lot more exciting to build that intimate venue or arena. You know, I came from the MMA world where it is all about putting people in seats and filling up arenas. And I was able to be pretty successful as a promoter promoting amateur and professional MMA events but to be honest, none of the athletes were the same caliber as the athletes we are taking over to international tournaments. Our guys are every bit as good as the athletes competing in the UFC, they are just in our domain.
5PM: Oh definitely. If not a higher caliber, for sure.
ML: Actually, yeah.
5PM: The reader question this week comes from someone we know, which is former Junior World Team member and current University of the Ozarks head coach LeRoy Gardner (@LeRoyGardner). He asks, "How do expectations/focus change early on in a new competitive cycle or is it simply just about winning as many World medals as possible for 2017?"
ML: LeRoy, thanks for the question. I think we always want to win as many medals as possible. But yeah, I think when you're heading into a new quad, especially coming off of the performances like we had at the Junior World Championships, where one athlete has two more years of eligibility and the other has one more year and they both come home with medals, and all but one athlete won at least a match, it tells me the future is really bright. We have a lot of young talent coming up through the pipeline. I told you earlier about how I went up to the Minnesota Storm and there are three new guys at 85 kilos, all training hard and working together and they're excited. We have a lot of new blood and it's about getting them prepared, getting them overseas, and training with the right guys.
But we have four years. Hopefully it doesn't take that long to get World medals on the Senior stage. As we've seen historically, guys who medal at the Junior World Championships typically find their way to the podium at the Senior level, as well. The anticipation and excitement is definitely coming.
5PM: And regarding the upcoming talent you just mentioned, the US had some Juniors compete on Saturday at the Klippan Cup in Sweden. You had a Junior World medalist in G'Angelo Hancock (98 kg) take first, a Northern guy a lot of people know of in Jesse Porter (75kg) take third, and another Northern Michigan athlete Jordan Auen (59 kg), who people are just starting to get to know, also earn gold. 
ML: I'm just starting to get to know Jordan, too, to tell you the truth (laughs). I was excited to see that he won that tournament. Unfortunately, I didn't get a live link, I just saw the results. But I will find the footage because I definitely want to see those matches and where we can make improvements, as well. So yes, this is exciting. Our Juniors are capable of winning medals internationally and that's what it takes at the Junior level and it is going to propel them at the Senior level.
5PM: High schooler Alston Nutter (66 kg) went 2-2 up a weight class at the tournament also. 
Coach Matt Lindland: That's a great performance for a junior in high school to be able to compete on the international scene. It just shows that if you commit to Greco Roman and focus on that style of wrestling, you can have outstanding international results, not just domestic results. So I'm really excited to see that Alston made that commitment this year to follow his dream and follow what he wants to do, which is wrestle Greco Roman. Even though, there are a lot of naysayers out there who are going to be haters on the whole idea of our juniors and seniors in high school pursuing Greco Roman wrestling as opposed to folkstyle. But if we want to become the best in the world, this is absolutely what it is going to take.
Somebody has to start it. A revolution doesn't happen just because people want it to. You have to get young athletes. Like Jordan Martinez was also on that trip over there, he is committed to training here at the OTC as a resident his senior year of high school. Alston is over there in Northern Michigan finishing up his high school degree while he's taking college credits. I mean, that kind of stuff is really exciting because not only are we developing athletes, but we're also developing young men who are going to have educations while competing in Greco Roman wrestling.
Be sure to follow Coach Matt Lindland on Facebook, Twitter, and his official blog for updates on the US Greco Roman Wrestling program heading into the new competitive cycle. 
Comments
comments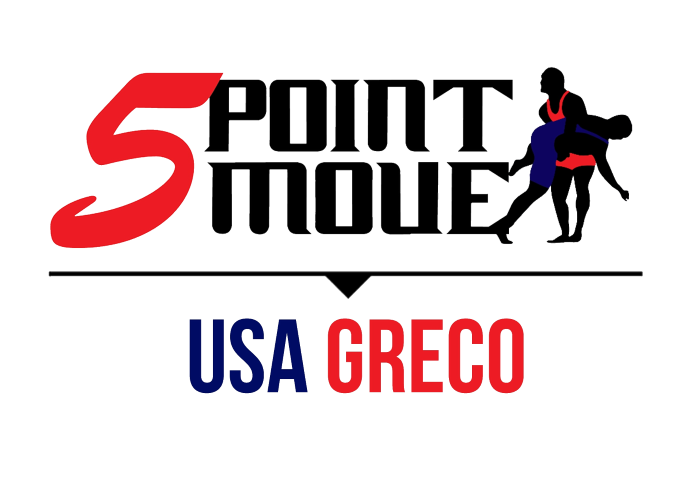 Notice
: Trying to get property 'term_id' of non-object in
/home/fivepointwp/webapps/fivepointwp/wp-content/themes/flex-mag/functions.php
on line
999