You might feel the cobra slither around your body, but if you do, it's already too late. You're on the way out. And over the past several years, that is what it has started to feel like for Andy Bisek's opponents. The two-time World bronze medalist and 2016 Olympian has become as well known for his gutwrench as he is for that burly mustache. Once on top in par terre, Bisek pounces on whatever little space is available between his opponent's waist and the mat while reflexively adjusting to assume the best grip position to start his attack. The force the Minnesota Storm wrestler generates is not some subtle method of negotiation. Even if you don't go over, chances are you'll remember the discomfort.
Bisek's gutwrench is a major tool in his arsenal, and one he has finely tuned to execute a variety of lifts. That's the difference. Bisek can look for conventional on-the-mat turns and grind his opponents into dust; or he will assume his lock and then load up for bigger points. But even with a lift, it all starts with the traditional gutwrench lock. For less-experienced Greco wrestlers, constant practice and tweaking are the order of the day. Take it from the man himself.
"I'm just trying to get different partners, different looks, different feels every day," Bisek said following his Olympic Trials win over Geordan Speiller (75 kg, Florida Jets). "Trying to perfect the little things."
In order to hone in a little more on why Bisek's gutwrench has become such a weapon, we've brought in an expert: World and Olympic medalist Brandon Paulson. Paulson, simply put, is one of the most talented and decorated American Greco-Roman lightweight wrestlers to have ever taken a breath. Following his career, Paulson has moved on to become an award-winning Greco coach to several Olympians with the Minnesota Storm and is the co-director of the PINnacle Wrestling School in Shoreview, Minnesota. Paulson also knows Bisek quite well, having served as one of the star's coaches at the Senior level.
Andy Bisek's Gutwrench — Expert Analyst: Brandon Paulson
5PM: This is from the 2012 Pan Ams and is a lift variation. Is it his grip as he comes up the difference, or is it all legs and hips?
Coach Brandon Paulson: "The great advantage that Andy has on top is that he has a lot of options,  as we'll see many of them in the next few clips. The clip above shows Andy on a mid-gut on the ribs going to the right but when the guy sells out to the right, Andy lifts to the left, basically just taking what the guy is giving him. He has a little tighter lock than some for this lift, which requires either more length or more flexibility."
5PM: Okay, here's one of my favorites, the clutch one he hit in the 2014 Worlds for bronze. It looks like he got that second roll off his left leg being posted. 
Paulson:  "Andy is on a mid-range gut and goes straddle lift. Not as obvious as the first clip, but right before Andy goes, he steps up with his left leg and his opponent reacts just a little bit by turning his body and Andy guts right. When he lifts the guy off the mat, you can see the tremendous drive off his right leg, which many wrestlers miss and only drive off their back leg.
"So far we have seen a straddle lift to gut to the right, straight lift to the left, and a straight lift to the left — all from a mid-gut (lower part of the ribs). That is already a lot of options."
5PM: Maybe youth wrestlers should take note. Bisek keeps his momentum even while bridging over. What is he doing to make sure he stays with it?
Paulson:  "This was a great use of driving with both legs and a textbook gutwrench. Anderson gets him off the ribs with the first gut, but Andy is still able to get a lower gut by driving with his legs, keeping his shoulder on his opponent's back and his head tight. Again, he is going with whatever his opponent gives him. He gets the lock back up to the ribs, and goes left and right with his gut with the same drive off his legs and great pop with his hips. Keep your legs underneath so you can use the power in your hips, as well."
5PM: Finally, the 2015 World Team Trials. Dillon Cowan is a tough wrestler, but few are better than Bisek at following an opponent to the mat for more scoring. He knows where his body needs to be. 
Paulson: "Here are two more new turns not shown in the previous clips. After the takedown, Andy has a higher lock above the soft spot on the ribs, so he goes to a straddle high-lift where he sits his hips down and bends his opponent's back, and then steps out to finish his straddle. After another traditional mid-range gut, Andy's last turn is what's considered a lift-gut. Andy steps up with his left leg like he is going to straight lift, his opponent turns into him to defend, and so he guts the opposite way.
"In all of these clips he has guts to both directions — guts on the ribs, guts on the hips, lift right, lift left, straddle lift to gut, straddle lift. His ability to lift sets up his gut. Pick your poison."
Follow Coach Brandon Paulson of the Minnesota Storm on Twitter and Instagram
Comments
comments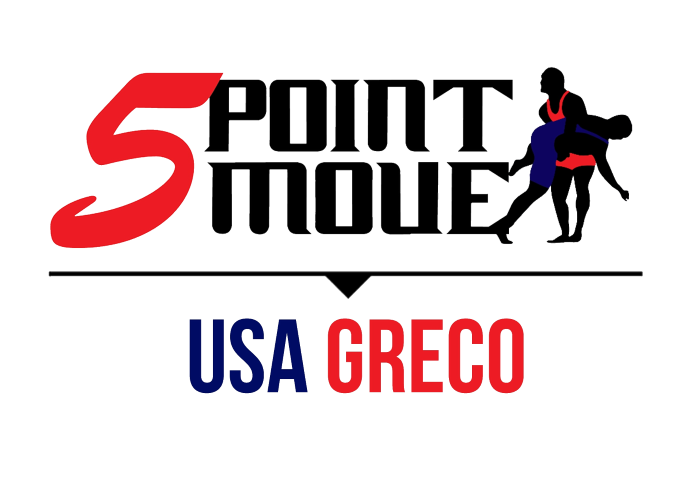 Notice
: Trying to get property 'term_id' of non-object in
/home/fivepointwp/webapps/fivepointwp/wp-content/themes/flex-mag/functions.php
on line
999