The first day of the 2017 Tbilisi Grand Prix wasn't all bad for the Team USA Greco-Roman Seniors. In fact, there was a whole lot more positive than negative going on over there in Georgia. Jon Jay Chavez (80 kg, NYAC) delivered two solid performances. The three World Team members in action today had their moments, too. Patrick Smith (71 kg, Minnesota Storm, world no. 20) gave a world champ all he could handle. And both Ildar Hafizov (59 kg, Army/WCAP) and Cheney Haight (80 kg, NYAC, world no. 18) looked in stellar condition as they banged it out in a couple of hard-fought matches. There was some very good wrestling from the Americans, no doubt about it. The only problem is that it didn't translate into wins and while the US' participation in this event is more about prepping for Paris than it is anything else, they don't travel across to the other side of the Earth to fall short, either.
US National Team member Chavez took the mat still fresh off of his runner-up performance to Geordan Speiller (Florida Jets, world no. 12) last week in Akron and got started right away against Ebrahimi Mahdi (IRI). The offense was clicking. Chavez went up 1-0 on a passivity before getting another pair of points when he coaxed Mahdi down and off the edge. He then locked around and arched Mahdi over for a correct hold before sewing this one up with a beautiful four-point bodylock. Chavez with a big 11-2 opening round tech against a very skilled opponent.
The quarterfinals saw Chavez meet up with Nikolizi Kelasov (GEO), who earned the first passivity point of the contest. In fact, that is how this one was ultimately decided. Chavez dipped levels in the ties, coming close on occasion to getting around the body. But as soon as he did so, Kelasov ambled back into position and the two  battled for ties. Chavez seemed as if he was about to re-assert himself. He was loose, creating angles, and causing Kelasov to constantly readjust his footing. It was easy to tell that Chavez was willing to put in the work — he was mixing up his ties and keeping a high pace. But even with that, Kelasov enjoyed a one-point cushion going into the conclusive frame.
Chavez came out with renewed vigor in the second down by a point. Usually one who employs a smooth stylistic approach, Chavez started clashing in more, the uptick in energy noticed by his opponent who in one instance, was forced to hit the pause button and take a deep breath. He just wouldn't stop. Chavez was the aggressor, physical at every point of attack and eagerly pulling and dragging Kelasov around in effort to snare an arm or lock around the waist. Unfortunately, the officials did not acknowledge the decisive shift in momentum and no passivity point rang in for the American as time ticked by. In the end, it was a 2-1  loss for Chavez and he (rightfully) chuckled with exasperation at the result. Since Kelasov did not advance to the final, Chavez's day was finished.
2017 World Team member Haight was on the wrong side of a grinding 2-1 decision to Varlam Kvaratshkeli (GEO). The recipient of the first passive warning, Haight dug in the trenches and found it to be rather tough sledding when it came to finding good tie-ups to work with. A window opened briefly when the Utah native looped around Kvaratshkeli's arm for one of his patented throws, but there was nothing doing. The passive points finally arrived later in the first with Kvaratshkeli as the beneficiary. Haight got one back shortly after and remained intent on pressing the action. Kvaratshkeli tried to hold ground and mustered up enough blocks to keep Haight at bay for the sum of the opening period. In the second it was more of the same. Kvaratshkeli appeared to be winding down — Haight was bullish as he tried to pick, peck, and hand-fight his way in. Both wrestlers were giving up underhooks just to see them deflected and closed up. Eventually, Haight was dinged for another passivity point curiously enough and Kvaratshkeli walked away with the 2-1 victory.
Hafizov and Smith
Starting the day in the round of 16, Hafizov had himself in an equally thrilling and yet, frustrating tussle with Khvicha Tchitava (GEO). Soon after the whistle, Tchitava locked for an over-under throw that Hafizov saw it coming right away and adjusted his position immediately, bringing the Georgian straight to his back. Tchitava bellied-down and a high gutwrench attempt by Hafizov didn't have the zip necessary to nail a turn. After the reset, Tchitava corkscrewed a nice headlock that was initially called for legs. This brought out the challenge cube. The officials gave it a look and awarded Tchitava two for the hold. Tchitava then got a par terre chance. He came up for a straddle lift only to have Hafizov go heavy and come out to reverse position at the edge. After the officials conferred, a point went Tchitava's way to provide him with a 3-2 advantage.
Hafizov was agitated and it showed. The only recourse was to score and Hafizov did just that when he breezed in on a high-dive and flung Tchitava to the mat for four. 6-3, USA. From then on out, Hafizov assumed command. Tchitava did his best to be disruptive, but was thwarted each step of the way due to Hafizov's terrific balance and also — an apparent mean streak that doesn't come out all that often. Hafizov wasn't able to keep it going in the next round as he dropped a decision loss to 2016 Olympic bronze medalist Stig Andre Berge (NOR, world no. 8), who had been out of action since Rio.
The proceeding repechage bout for Hafizov serves as the microcosm of frustration the US would experience on this day. Down 2-1, Hafizov just started coming on when Mariamidze torqued an arm throw for a two-point correct hold. After the break, Hafizov grabbed a drag and pulled Mariamidze in and locked around the body. He darted in and was very close to securing a bodylock, though Mariamidze diligently held onto an overhook and essentially whizzered out, forcing Hafizov to come back up and reset. As the two jockeyed for position at the edge, Mariamidze got his own lock and whipped Hafizov over for four. US challenged to no avail, giving Mariamidze a 10-1 win and thus, ending Hafizov's bid to stay in it for a medal.
Smith set out to do the kind of work that he excels in — bring the heat and make opponents have to try and keep up. Sure enough, against Tigran Torosyan (ARM)  Smith earned the first passivity advantage of the contest and grabbed an early 1-0 lead. He just forces whomever he wrestles to burn extra calories. Smith kept working Torosyan by prying in and sneaking underhooks around. In turn, Torosyan would try to collapse his weight forward and pummel into his own ties. Smith, as is his calling card, remained on his horse and despite the fact he couldn't crack open any attempts, nursed a 1-0 lead moving into the second period.
The American was simply relentless. Smith kept pressing the action and putting Torosyan on his heels. One sequence in particular saw Smith nearly work Torosyan out by reaching from a distance and come around back. This was a repetitive pattern. Smith went back to controlling the center when another passive point came his way. Up 2-0, the American stuck to his successful formula to carry him into the round of 16, where he faced off with 2016 World Champion Balint Korpasi (HUN, world no. 1).
Unlike most of Smith's opposition, the one thing world champ Korpasi did a very good job at was smothering Smith's attack plan and keeping the pace at a level he could work with. The early stages of this bout saw Korpasi neutralize Smith just enough whilst coming in with his own tie-ups to take a one-point passivity lead. Smith fought hard to wedge his arms in for underhooks, using his legs to come forward as he applied pressure. They traded go-behind attempts as the first period wound down before Korpasi got Smith to the edge for a step-out point.
The second period offered much of the same with Smith  finding more success in moving Korpasi around. There weren't any holes for him to exploit, but he was able to nudge his way into more meaningful exchanges, leaving Korpasi relegated to an increasingly defensive posture. The jump in activity did not result in any calls from the officials, however. Because though Smith was now seemingly chipping away at Korpasi's defenses and clearly taking a more aggressive role, a passivity never came his way. The entire thing was grueling. Korpasi stonewalled him in the first, but in the second Smith started giving him trouble thanks to his busy workrate. It was a tough 2-0 loss for Smith against one of the best wrestlers in the world but an encouraging building block to go with as the summer training phase begins to take shape.
Tomorrow's action sees the remaining four weights and five US competitors take the floor — Ellis Coleman (66 kg, Army/WCAP), Alex Sancho (66 kg, NYAC-OTS), Mason Manville (75 kg, Army/WCAP), Ben Provisor (85 kg, NYAC) and Robby Smith (130 kg, NYAC). Coleman, Manville, Provisor, and Smith are 2017 US World Team members. Wrestling begins at 9:00am local time in Tbilisi (1:00am EST).
2017 Tbilisi Grand Prix — Team USA Day 1 Results
59 kg

Ildar Hafizov
WON Khvicha Tchitava (GEO) 6-3
LOSS Stig Andre Berge (NOR)
LOSS Lasha Mariamidze (GEO) 10-1, TF
71 kg

Patrick Smith
WON Tigran Torosyan (ARM) 2-0
LOSS Balint Korpasi (HUN) 2-0
80 kg
Cheney Haight
LOSS Varlam Kvaratshkehli (GEO) 2-1
Jon Jay Chavez
WON Ebrahimi Mahdi (IRI) 11-2, TF
LOSS Nikolizi Kelasov (GEO) 2-1
SUBSCRIBE TO THE FIVE POINT MOVE PODCAST
iTunes | Stitcher | Spreaker | Google Play Music | RSS
Comments
comments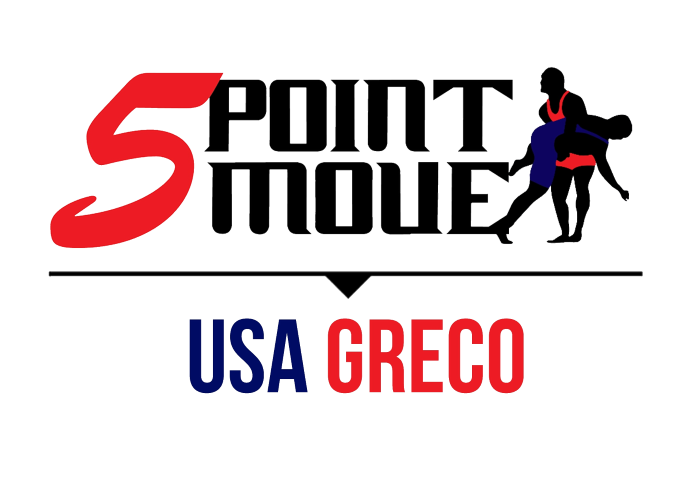 Notice
: Trying to get property 'term_id' of non-object in
/home/fivepointwp/webapps/fivepointwp/wp-content/themes/flex-mag/functions.php
on line
999