Ildar Hafizov's (60 kg, Army/WCAP) second Olympiad will not end with a gold medal, but at press time he is still in the running for bronze.
Day 1 of the 2020 Tokyo Olympic Games began at 11:00am (10:00pm ET on July 31) and airs live in the United States on NBCOlympics.com.
Starting off in the round-of-16, Hafizov greeted Cuban Luis Orta Sanchez in what was a rematch of last year's Pan-American Olympic Qualifier. There were no offensive points scored for the American athlete in that contest, and the same was true of their match this morning.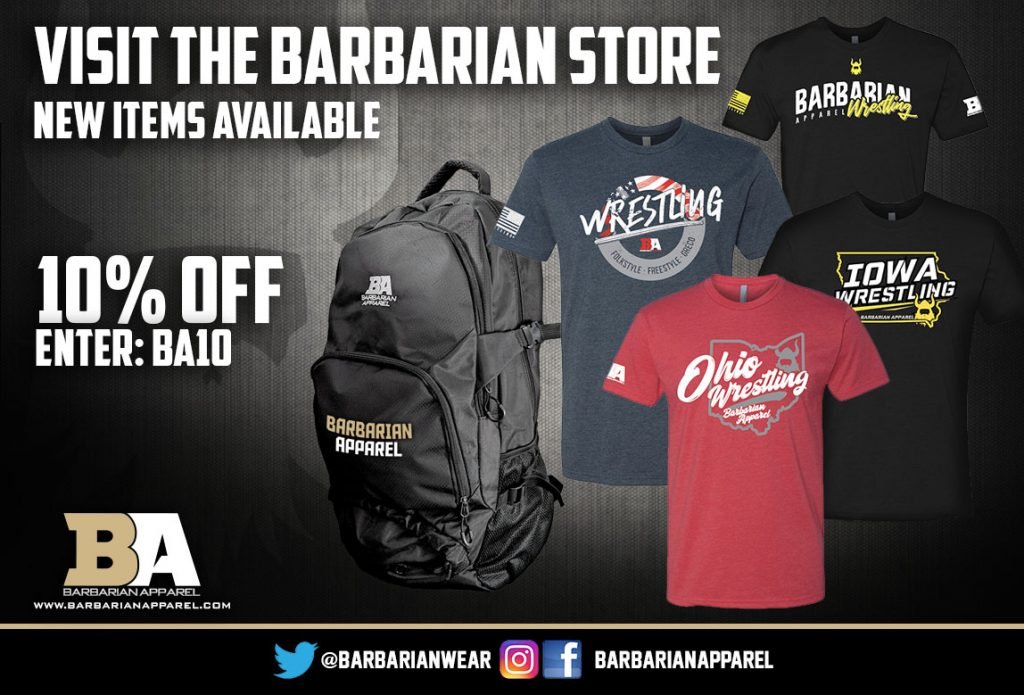 They did not waste much time following first contact, as both poured into the ties jousting for angles. Eventually, Hafizov wrangled a two-on-one, to which Orta Sanchez responded by coming across and reaching for his own handle on an arm. Passivity then rang in on Hafizov, who hit the deck down by 1-0. Orta Sanchez achieved his lock and struggled to generate force — and was being given an abnormally long time on top. Another try at a high lock provided Hafizov with an opportunity to stand, which he did without any further damage. But towards the end of the first period, Hafizov shucked his overhooking left arm to create space near the edge and perhaps find an angle; as he did, Orta Sanchez hip-heisted through the back door, Hafizov was off-balanced, and the Cuban had himself a takedown right before the break.
Behind 3-0, Hafizov demonstrated the proper amount of urgency entering the second. Orta Sanchez was not fading, but he also was not ardently working for more points. Despite the uptick in activity for Hafizov, passivity did not flip-flop, leaving him no choice but to come up with an organic score. It didn't happen. What did, however, was a penalty for going over the throat. Hafizov had snared Orta Sanchez's head and wrapped around for a pause and, nearly instantly, was called for attention by the on-the-mat official. Moments later — and with time a factor — Orta Sanchez lowered his own head and Hafizov once again sought a potential front headlock. Immediately a caution-and-two was called. The two-time US World Team member put forth an impassioned effort as the clock taunted his every move, but Orta Sanchez remained upright till the end.
On the strength of his victory over Hafizov, Orta Sanchez reached the quarterfinal opposite #2 seed Sergey Emelin of Russia — who had required a late takedown in his earlier bout to get past Haitham Mahmoud (EGY). Cuba had a 3-3 criteria lead in the second before a step-out point, which represented the margin in a surprising decision for Orta Sanchez who is now in the semifinal against '18 World silver Victor Ciobanu (MDA). If Orta Sanchez triumphs in the semifinal, Hafizov will re-enter the tournament in the repechage round set for Monday morning (Sunday night in the US) with a route to a potential bronze still available.
The semifinal round for Day 1 of the 2020 Tokyo Olympic Games begins at 6:15pm local time (5:15am ET) and can be viewed here. (Note: in order to view NBC's wrestling live streams, fans must input their cable/streaming provider login.)
2020 Tokyo Olympics
August 1-4 — Tokyo, JPN
DAY 1 TEAM USA RESULTS
60 kg: Ildar Hafizov (Army/WCAP)
LOSS Luis Orta Sanchez (CUB) 5-0




Listen to "5PM50: Mr. Fantastic Benji Peak" on Spreaker.
Listen to "5PM49: Robby Smith on coaching, fatherhood and mentors" on Spreaker.
Listen to "5PM48: Austin Morrow and Gary Mayabb" on Spreaker.
SUBSCRIBE TO THE FIVE POINT MOVE PODCAST
iTunes | Stitcher | Spreaker | Google Play Music
Notice
: Trying to get property 'term_id' of non-object in
/home/fivepointwp/webapps/fivepointwp/wp-content/themes/flex-mag/functions.php
on line
999