The autumn of 2017 was going to stand out anyway, what with the inaugural U23 World Team Trials (and subsequent World Championships) starting tomorrow as well as the Dave Schultz Memorial being moved to November for the first time ever. But with no US Senior Open scheduled for the end of the year, that was going to pretty much be it domestically. Luckily, another event has been put together and best of all, the action takes place next week.
Over 100 Greco-Roman (and freestyle) matches will be on display at the 2017 Midland University Women's Open in Fremont, Nebraska on Saturday, October 14th. Here are the particulars: a collection of teams featuring athletes from Legends of Gold, MWC, Combat Wrestling Club, and, wait for it — Williams Baptist College, will be participating. Most of the bouts will be staged for age-group competitors — however, with WBC making its debut here (instead of next month) and Legends of Gold offering up 2016 Olympian/2012 Junior World bronze medalist Jesse Thielke and rising contender Cody Pack, matches for Seniors will also be on the docket.
If you're wondering how this all took shape and why it's coming on such short notice, that's because those involved didn't know it was going to become a reality until just recently. Cody Goessl is a United World Wrestling Category 2 official and former coach and competitor who moved to Nebraska from his native Wisconsin two years ago. As he made himself available to the wrestling community in his new state of residence, Goessl began banging the drum for more development of the international styles. The idea of hosting an "out of season" event for Greco-Roman and freestyle turned into a passion project of his, he just didn't know when would be the best opportunity to break one out. Apparently, all it required was a conversation or two, a couple of emails, and next thing you know, here we are.
"I had to go over to Zac's (Dominguez) club, MWC, to pick up some items for one of our Nebraska officials from one of the wrestlers," Goessl starts. "I just picked up the items and said, 'Hey guys, would you be interested in getting some matches? We're going to have the Midland Open on October 14th. We're all freestyle and Greco officials, so let's see if we can call Legends of Gold and find out if those guys would want to come down.' Because they're only two and a half hours away from the Omaha area."
Legends of Gold, the new full-time training center in South Dakota and fronted by Terry Pack, bought in immediately. So right away, MWC and Legends were hooked, but with the latter institution bringing Thielke and the younger Pack to the event, getting some more Seniors on board had to be part of the program. "I knew I could get Wesley Dawkins to wrestle Thielke, but I still needed to get more Seniors for both him and Cody", says Goessl. That is where Williams Baptist comes in.
"I called Coach (Jonathan) Drendel and I was kind of annoying for two days, I just kept calling him and we were playing phone tag," continues Goessl. "When we finally got a hold of each other, I told him, 'We've got Combat, MWC, and Legends of Gold guys who are getting ready for the Dave Schultz Memorial.' He (Drendel) said he had to ask his athletic director the next day, and then he was in."
Another instrumental party to all of this is Zack Wilcox, who last competed in Greco-Roman at the 2016 US Nationals and is an assistant coach at both Midland University and Dominguez's MWC. Wilcox assisted Goessl in locking down the entry fees, deciding kind of risk waiver was necessary, how many mats would be ideal, and how many volunteers would be necessary. In other words, Goessl, a PhD candidate in Public Health/Program Planning, combined all of the moving parts together quickly and Wilcox's availability was important in wrapping up the last of the behind-the-scenes details.
Governance
Officiating is Goessl's bread and butter, though to him, it's not so much about doling out points or deciding passives currently. He's much more concerned about development these days, and his starting over in the Cornhusker state provided an opportunity to take on a more pronounced role in helping coaches, wrestlers, and yes, other officials, understand how they can better learn the rules of the international styles and adjust accordingly. That has been a primary point of criticism pertaining to US officiating, especially when it comes to Greco-Roman. Most, if not all officials, jump from one style to the next and since folkstyle takes up so much space on the calendar, their experience with the nuances Greco offers is inconsistent.
Thus, the only way to break out of that cycle is to breed familiarity with what it is they are dealing with. This way, everybody wins. Officials gain a better grasp of the flow while coaches and wrestlers become knowledgeable about what is expected on the mat. Goessl knows this better than anyone, so what better way to put his money where his mouth is than by hosting some matches where competition and education are a communal proposition?
"There is a folkstyle-minded culture that has gone on here in Nebraska, and it is very tough to beat," says Goessl. "I only have a couple of weekends to educate officials and coaches on freestyle and Greco regarding how the rules are supposed to be applied as well as give them practical experience to develop and learn. There isn't much opportunity. Doing an event like this provides our lesser-experienced officials the chance to learn three-man mechanics and do video review. They also get to work with this country's top officials. Danny Blackshear will be here and he's one of the best officials in the world, so that's an opportunity for everyone, coaches and officials."
The timing matters
The fact that these matches are coming to fruition during a space in the calendar when most wrestlers in the US are gearing up for their folkstyle seasons is another boon. Not every athlete who will be competing at the Midland exhibition is a part-timer, but the lion's share certainly are. There is a developmental component to this, after all. But it is also what helps the event stand out even more. For the Seniors or full-time Juniors, they can use their bouts to gear up for the Dave Schultz and whatever comes after. For the age-groupers, which will include Schoolboy on up, it's a rare opportunity to compete in styles they usually only see from March through July.
"That was the innovative thought behind this," admits Goessl. "We've got a gap in the year. Most of our Juniors finish up with Fargo and then they're not doing any freestyle or Greco until after their high school state tournaments are done. There winds up being a six-month gap where they aren't getting any competition. This will allow them to get some matches in a laid-back atmosphere where nothing is on the line.
"At MWC, they have some guys who are going over to the Conflict at Carver. Now I'm never going to be one to begrudge those opportunities. But really, what does a tournament like that do to improve your status nationally or internationally? It doesn't. But getting opportunities like this improves development to get them ready for Schultz, to get them on the ladder, and get them noticed."
Midland Greco-Roman & Freestyle Exhibition
Saturday, October 14th, 2017
Midland University, Fremont, Nebraska
Teams:
Combat Wrestling Academy (WI)
Legends of Gold (SD)
Midwest Wrestling Club (NE)
Powerhouse (IA)
Williams Baptist College (AR)
CLICK HERE TO DONATE TO THE USA GRECO-ROMAN PROGRAM
SUBSCRIBE TO THE FIVE POINT MOVE PODCAST
iTunes | Stitcher | Spreaker | Google Play Music | RSS
Comments
comments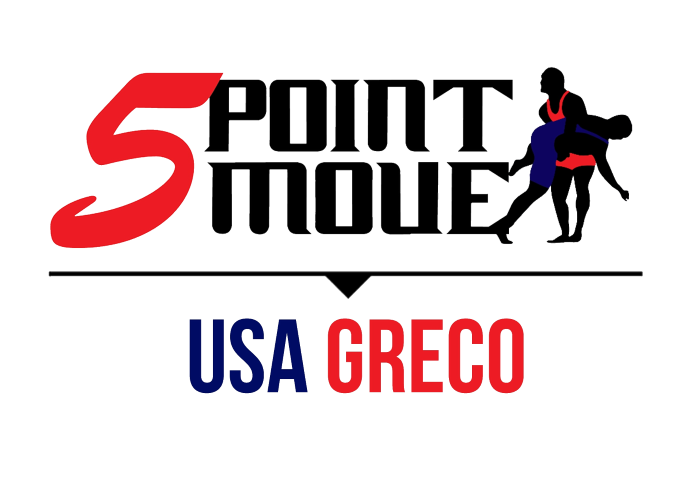 Notice
: Trying to get property 'term_id' of non-object in
/home/fivepointwp/webapps/fivepointwp/wp-content/themes/flex-mag/functions.php
on line
999