Two-time Pan Ams Championships gold medalist and 2016 US National champ Patrick Smith (71 kg, Minnesota Storm) flew over to Sweden last month for what is a dual-purpose trip. Smith has been training with some of Sweden's top Greco-Roman athletes and is doing his best to get the most out of the experience. He has competed once so far (at the Paris International a few weeks ago) and will be hitting the mats again when the US team makes its way to Denmark and Croatia for Thor Masters and the Grand Prix of Zagreb, respectively. In addition, Smith is also participating in college coursework as part of an exchange program. It's enough to keep the 26-year old Chaska, Minnesota native busy before he comes back to the States for April's World Team Trials.
We felt it was a good idea to reach out to Pat to see how training was going, what he's been up to, and who he has been in contact since he got over to Sweden in January.
5PM: How's it going overall so far?
Patrick Smith: So I guess I've been over here (in Europe) for like a month now. I kind of hit the ground running once I got out here, so it still doesn't feel like I'm totally settled. After about a week and a half, I left to go out to the Paris tournament and then stayed there until Friday the 3rd for the camp. But now I've been back in Sweden for another couple of weeks and I'm starting to get settled in.
5PM: What does a typical day of training currently entail and how do you enjoy it?
PS: My training schedule didn't change a ton. I'm getting my cross-training stuff in usually in the mornings and then we practice at night Monday through Friday, with a Saturday morning practice. Most days of the week I'm at a Swedish club called Spårvägen. Wednesdays we go to a different club, Arms of Victory, in a suburb of Stockholm called Huddinge. It's nice, they get on the mat quite a bit, which is why I came over here, so overall it's good. They play soccer for warm up most days, so I feel like I'm back in the Storm room sometimes (laughs).
Training partners are also pretty solid. Some notable names, Alex Kessidis, Daniel Soini, Zakarias Berg, Leon Kessidis, as well as some other Junior World Team Members. Overall, a lot of bodies in the room, so I'm able to get a lot of different looks. A lot of former Spårvägen athletes come in quite a bit as well. 2002 World Champion Jimmy Samuelsson still wrestles and comes in at least once a week. Theodoros Tounousidis, who was an Olympian for Greece in 2008, comes in at least once a week. There's also 1997 World silver medalist Vahan Juharyan from Armenia. It's a cool culture, where the retired guys still seem to have a tie to the club and try and make it back to train with the younger guys.
5PM: Was it good to see some US people leading up to and following the Paris Tournament?
PS: It was great to see everyone in Paris. The best part I think was having some of the Minnesota freestyle guys out there, Tony Nelson, Jayson Ness, and Nick Dardanes. Nick wrestles for Hawkeye Wrestling Club, but he's always going to be a Minnesota guy to me (laughs). Jayson had a great tournament, so it was really fun to watch him represent the Storm and the US over there. Had a really good camp with the Marines and the French team afterwards as well. Roomed with Dan Miller and got to see Paris in my free time, which was pretty unbelievable.
5PM: How is your coursework going?
PS: I'm actually only taking one class over here, but I have two online through school back home. Probably would have taken another one here, but the way scheduling worked out I was going to have to miss practice and I didn't want to do that. The class is cool though, I'm working in a group of three and helping with a Swedish startup company with valuation for an upcoming round of funding.
5PM: Did you get a chance to see the Schultz tournament or see the results?
PS: Mainly just looking to see how the Storm guys did. Looked like Malcolm Allen had an awesome tournament, so I'm really pumped for him! Hayden (Zillmer) looked like he had a great tournament as well, and looks like he's getting closer to turning a corner on Tracy (Hancock) so that's exciting to see.
5PM: How often do you talk to family members and friends?
Patrick Smith: I talk to people back home a decent amount. Maybe every few days. Everything is so easy these days with apps and everything. If I ever miss home or wonder what the guys back in Minnesota are up to, I can usually check Joe Rau's Snapchat story and it's like I'm right there with them (laughs). I definitely miss the States, but it's only a few months, so in the whole scheme of things it's not too big of a deal. Sweden isn't too much of a cultural shift either. It's pretty much like a European Minnesota.
Comments
comments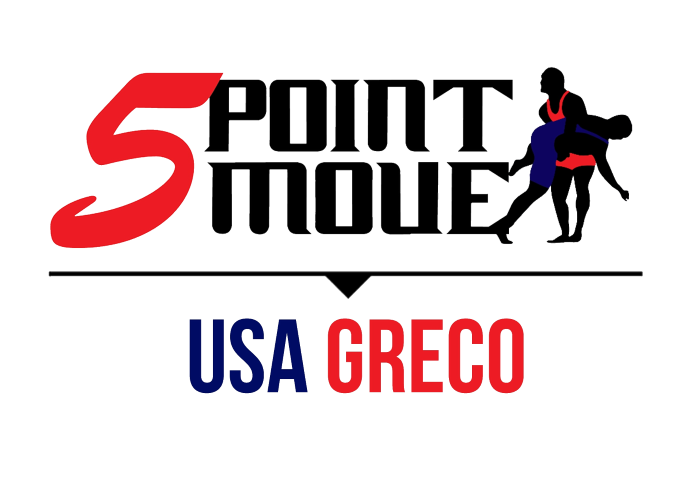 Notice
: Trying to get property 'term_id' of non-object in
/home/fivepointwp/webapps/fivepointwp/wp-content/themes/flex-mag/functions.php
on line
999