Patrick Martinez (NYAC) has been a man in limbo.
Martinez burst onto the national Greco scene just a few short years ago and quickly made his mark at 80 kilograms — one of the two "non-Olympic" weight classes that came along with the slew of changes the global governing body enacted following the International Olympic Committee putting a proverbial gun to the sport's head in 2013. The then-24-year-old Martinez slid right into 80 kilos beautifully. A top-eight finish at the 2014 US Open proved he sported some solid potential. With full-time Greco-Roman training under his belt a year later, he had scored himself a few nice wins and his first US National title. Seemingly a minute later, Martinez nailed down his first World Team appearance. He'd go 1-2 at those 2015 Worlds in Las Vegas, more than a representative effort for a relative neophyte.
The Olympic Year then began in earnest and with it a need for some test runs. Martinez's 80 kilos had to take a backseat if he was to accurately gauge the increased size and strength of the opposition at the higher weight class. Martinez finished eighth at the Vantaa Cup in Finland, but would go on to earn a bronze in Croatia. Another bronze, this time at the Pan Am Championships, provided the evidence he was looking for at 85 leading up to the Olympic Trials, to be held a month later in Iowa City. He was finding his footing, though a quarterfinal loss to eventual champ and now-two-time Olympian Ben Provisor (NYAC) ended his journey to Rio. A subsequent defeat at the hands of Hayden Zillmer (Minnesota Storm) in the consolation final put him in fourth place, right on the outside looking in at a spot on the National Team. Martinez went 85 kilograms one more time in 2016, a tournament victory at the University Nationals in June. A return to 80 kilos came next.
As the summer of 2016 heated up, so did Martinez. Back-to-back bronze medals at the Wladyslaw Pytlasinski Cup in Poland and the Grand Prix of Spain, two of the more challenging events available in Europe that time of year, announced his presence as a threat internationally and a ranking in the top 20 by UWW soon followed. By November, Martinez was still clicking on all cylinders as he secured his second straight trip to the World Championships after an exciting three-round series with Jon Anderson (Army/WCAP) in New York. A loss to Ashkat Dilmukhamedov (KAZ), who had bested Martinez the year prior, as well, cut short his quest for a World medal. But he wasn't quite done with 80 just yet.
A promising start at Denmark's Thor Masters Invitational was derailed when during his second bout of the morning, Martinez suffered a concussion along with a deep gash on his chin that required stitches. He still skipped briskly to the finish line– Martinez won that bout versus William Svalestad (NOR) via tech, sitting at 2-0 with two dominating victories, working with the kind of steam that tends to result in a medal-winning performance. Only, he was done. Not just for the day, but for the rest of the European tour. What had begun as a chance to enjoy a month's worth of overseas training and three highly-competitive tournaments now meant he had to wait, heal, and pick up the pieces before the World Team Trials six weeks later. Thor Masters would also be the last time Martinez competed at 80 kilograms, the weight he had called home for the overwhelming majority of his young career.
Up Again, This Time For Good
85 kilograms at the 2017 US World Team Trials in Las Vegas was anything but a "safe space." There was Provisor, the punishing Olympian still searching for his first ever trip to a Senior World Championships; Anderson, the tireless worker who never stops coming forward; 2014 World Team member and 2016 Olympic Trials champ Joe Rau (Minnesota Storm), widely recognized as perhaps the fiercest competitor in the country and a surprise entrant considering his success at the next weight up; reigning National Champion Kevin Radford (Sunkist), the greenest of the bunch but a capable scorer who can turn it on in a hurry. Other top contenders like Lucas Sheridan (Army/WCAP) and Khymba Johnson (NYAC) rounded out the beastly lineup. This wasn't simply a tough bracket, it might have been the most stacked Trials weight class in over a decade.
Martinez took a 3-0 decision over Johnson into the semifinals where another showdown with Provisor awaited. Predictably, the action was tight, tense, and unforgiving, but a 2-1 win for Provisor nonetheless. A crushing defeat for the native Californian it was, and as soon as he had a clearing, Martinez made a beeline out of the arena with thoughts of dropping out of the event altogether echoing through his brain.
"I was down the street and my dad had to grab me and pull me back into the tournament because I was just going to be done," recalls Martinez. "I'm glad he did. He didn't really force me. I was down the street from the hotel just walking in my singlet, wrestling shoes on, the whole deal. I didn't expect him to find me. He came up from behind and asked, 'Do you want to be done? I don't care if you do, just let me know and I'll go grab your stuff and we'll go out the back door.' I thought about it for a second and then I was like, No, no, no. That's not how I want to go out. I'm not going to just stop wrestling. I have too much pride, too much pride in myself to just step away in the middle of a tournament like that for no reason other than taking a loss."
In his next bout, the consolation semifinals, Martinez was turned back by Anderson in another testy affair that delivered more scoring than their three bouts the preceding November offered combined. Martinez owned a 3-1 lead in the second period before Anderson scored two on a takedown and another four on a pair of gutwrenches. A late takedown by Martinez with under :10 remaining left him with not enough time to capitalize further. He concluded his 2017 Trials experience with a 7-5 win over Radford for fifth place. Looking back on it now, Martinez doesn't seem to believe the jump back up in weight was the determining factor in his performance, but he does concede he may have lacked some of the extra pop required for the heavier opponents.
"I've wrestled those guys plenty," says Martinez. "Radford was in the room (at the Olympic Training Center) prior to the Trials. I know what Ben does, I knew what Radford was capable of, so it wasn't that much of a change at all, if any. I wasn't undersized, but maybe I could have used a little more strength because my body hadn't been used to being at 85 for a long time."
The Value of Staying Put
"I'm never going 80 again. 85 is my weight."
With the World Team Trials now a memory along with the hopes of making a third consecutive World Team, Martinez is left with little choice but to focus on the future. He has also been rescued from the mental gymnastics juggling weight classes offers. Martinez always knew he was destined for 85 kilograms; the problem lied in the fact he was cut out all-too-well for 80 and finding success there on top of it all. A return to 80 kilos has been taken off the table and with the burden of being a "tweener" a thing of the past, Martinez can hone in on what matters most in his career — a shot at Olympic glory.
"It was always kind of in the back of my mind, a year or two at 80 because it was a good weight for me," Martinez admits. "I was huge for that weight class and I was able to bully some people. But looking at the big picture — and the big picture is the Olympics and a gold medal — if I were to continue to wrestle 80 for another year or two, there is nothing there for me and then I'd have to spend a whole Olympic Year playing catch-up and getting adjusted to that weight (85 kilograms). It's about trusting in the process here. The big picture is 2019, qualifying the weight, and then head into Tokyo."
Currently, Martinez is hard at work preparing his body for its permanent competitive residency, so much so that he will be taking the summer off from traveling over to Europe in effort to concentrate fully on the task at hand. Originally, the plan was different. Just like last year, Martinez had his sights on going overseas to hop in a tournament or two with a training camp mixed in. After all, those ventures to the other side of the Atlantic in 2016 went a long way towards helping him get noticed outside of the US. But this time around he will be staying put, primarily because National Team assistant coach Mohamed Abdelfatah insisted Martinez's time would be better spent going back to the basics, in a technical sense. All it took was one conversation and the NYAC wrestler instantly saw the value in what his coach was saying.
"Mohamed kind of sat me down and said, 'No, it's not the time right now (to go overseas). I want you to stay back with me and train.' So we are going to break things down technically instead and it was a nice one-on-one between me and Mohamed. He also wants me to get bigger and stronger, and I've been lifting four days a week in the weight room with a new individualized plan. It's been good and I'm not regretting staying home instead of going overseas at all."
No, the World Team Trials did not go the way Martinez envisioned and the day as a whole could best be summed up as a bitter ending to what had been a fantastic year up that point. It was a tough pill for him to swallow, undoubtedly. A notoriously hard-marker, the 27-year-old has improved at not dwelling on a defeat, realizing those heaping doses of self-imposed punishment can morph into a cycle of unproductivity, something he wants to avoid at all costs. The solution? Revalue. Understand what happened, accept the circumstances, and then let that be the fuel to carry him further into his career. Martinez walked out of the arena after his loss to Provisor. The most important part of the story is that he walked back in. The lesson isn't about what took place that day. It is about what takes place tomorrow, and the day after that, and the day after that.
"Every loss I take, I use it as a catalyst, a learning experience, something to light my fire," Martinez says. "I try not to take them, but it happens. You have to know how to take a loss and not beat yourself up. Sometimes I do that. It's okay to beat yourself up a little bit, but if you do it for too long a period of time it's not beneficial. Just use it and take that negative outcome and turn it into a positive outlook. That's not just key for me, but for anybody who wrestles."
SUBSCRIBE TO THE FIVE POINT MOVE PODCAST
iTunes | Stitcher | Spreaker | Google Play Music | RSS
Comments
comments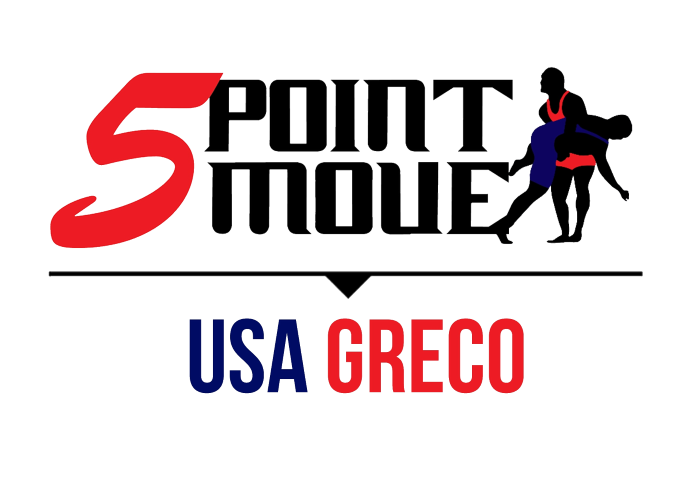 Notice
: Trying to get property 'term_id' of non-object in
/home/fivepointwp/webapps/fivepointwp/wp-content/themes/flex-mag/functions.php
on line
999