Things are different. Not just some things, nearly everything having to do with the manner in which USA Greco-Roman has been forced to function over the past year is at least a little different. Tournaments unfolding out of order, practice plans being reshuffled, and, now, with an Olympiad fresh in the rearview mirror, wrestlers are trying out new or different weight categories. It has been a lot of change, certainly. But one thing that has not changed is the incomparable expertise Minnesota Storm head coach Dan Chandler brings to our sport.
The Storm are preparing to strut into the 2021 Senior World Team Trials with a roster that is exceedingly well-balanced in terms of both time logged and talent. As is often the case, Patrick Smith is the lead topic. The two-time World Teamer and '19 Pan-American Games gold will not arrive in Lincoln, Nebraska this week with his eyes on the 77-kilogram spot. Instead, Smith is gearing up for a return to 72 kilograms, where he will be the #1 seed. Coach Chandler briefly touches on Smith's decision by explaining why he feels the move makes sense. Other members of the squad are discussed, as well, including Griffin Parriott (72 kg). Parriott made his Senior Open debut in April and immediately impressed. Due to his prior success as a youth, the expectations are high, and Chandler shares his own perspectives on Parriott's potential viability coming up in Lincoln — and beyond.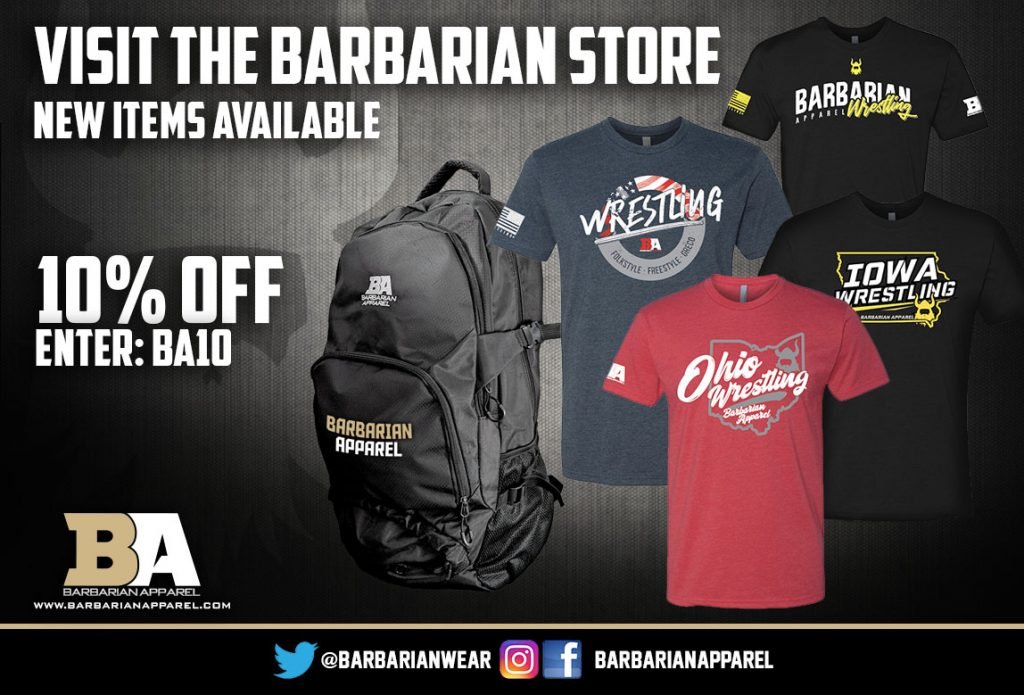 The spotlight then belongs to Donny Longendyke (130 kg), who had just missed out on National Team honors at the Olympic Trials ahead of earning a Pan-American Championships silver on short notice one month later. The idea of Longendyke being underrated is brought up, with Chandler pointing out the natural ability upon which his heavyweight can rely, along with the one missing piece he feels is of an important benefit.
5PM: How has it been preparing for the World Team Trials when it's the first event of the season and there hasn't been a tournament since the spring? It has to feel strange, right?
Coach Dan Chandler: Yeah, it is strange, but in a lot of ways it's the same. I think (Patrick) Smith had the hardest time bouncing back after the Olympic Trials. He was trying to figure out what he was going to do. Was he going to retire? Was he not going to retire and keep wrestling? The other guys haven't done much but they are excited. They have been training really hard. We're going to show up and see how they do.
5PM: Were you surprised by Pat deciding to give 72 another chance?
DC: No. It makes sense for him. It'll be to his advantage. He will be bigger for his weight class. As long as he cuts his weight well I think it'll be good for him. He will be bigger and stronger at that weight class.
5PM: Griffin Parriott has now embarked on a Senior career and he had a very impressive Nationals back in April. You alluded to earlier how he might be able to surprise some people. How has his progress taken form? Is he on the track people like me have imagined since he was an age-grouper?
DC: Yeah, he's totally into it. He is totally committed. I don't know if this is going to be the year or not. But in three more years? If he does all of the right things, goes to all of the right competitions, and finds the right weight class, then he should be a force to reckon with.
5PM: Ryan Epps starting last October has really established his presence. Every tournament thus far for him, he has been a major factor. Epps just took second at the Nationals to another guy in your room of course, Alec Ortiz. That mix with Pat, Ortiz, Epps, and Griffin… All within the same weight range… 
Coach Dan Chandler: We are really strong there. Epps, Ortiz, Parriott, (James) Foy, Smith… And then we've got Calvin (Germinaro). We have a few bigger guys who are pretty tough, too. Our room is good. I'm happy with it. Epps is in the same boat (as Parriott). If he does the right things over the next three years, he'll be right in there. He is still a baby, you know. His senior year in high school he was a double All-American, Greco and freestyle. And then we didn't see him four years while he was at Augsburg. Now he's back, but he struggles in some positions. He is a heckuva pummeler, but he isn't yet great at some positions. He is not as gifted of a natural athlete as a Parriott or a Foy, or a Calvin. But Smith is not a great natural athlete, either. He has one speed, he comes in, and makes you back off. We just need to work a lot on more par terre. We need some more fresh blood, some more bodies. But that's the same everywhere.
5PM: Donny (Longendyke) has been excellent for a long time but I also think that he has been underrated. 
DC: He is really a gifted athlete. But having said that, we just have not been able to get a training partner for him. He doesn't have enough partners, but what a gifted natural athlete. He still has a lot of potential, he just needs more partners. I don't think I've ever seen him get mad. A very mellow, easy-going guy. Great competitor.
5PM: Finally, there is Rich Carlson, of whom I am a big fan and he is another tough, very experienced athlete, but also one who has had to step away at times. His military obligations recently are an example. He will be back for this tournament. How has he been doing?
Coach Dan Chandler: You know, Carlson is in the Minnesota National Guard, so he has had assignment at times. He's just a tough son of a gun. He's strong, he's in good shape. He has had a long time off, but he is in really good shape. He runs marathons, so he is in good condition. It will be fun to see him get on the mat again.
Follow the Minnesota Storm on Twitter, Instagram, and their team domain for updates on events and the athletes. 




Listen to "5PM50: Mr. Fantastic Benji Peak" on Spreaker.
Listen to "5PM49: Robby Smith on coaching, fatherhood and mentors" on Spreaker.
Listen to "5PM48: Austin Morrow and Gary Mayabb" on Spreaker.
SUBSCRIBE TO THE FIVE POINT MOVE PODCAST
iTunes | Stitcher | Spreaker | Google Play Music
Notice
: Trying to get property 'term_id' of non-object in
/home/fivepointwp/webapps/fivepointwp/wp-content/themes/flex-mag/functions.php
on line
999