On Monday night, USA Wrestling announced that they would not send a delegation of athletes to the 2020 World Championships, scheduled for December 12-20 in Belgrade, Serbia.
The national governing body's statement cited several reasons for the decision, highlighted by a perceived inability to ensure athlete safety and shield competitors and staff from risks associated with the coronavirus pandemic. "The health and safety of US athletes, coaches and staff is always the No. 1 concern for USA Wrestling. After reviewing updated medical, scientific and government data, and providing an opportunity for athlete and stakeholder input, the Executive Committee concluded that it would not be in the best interest of all involved to organize a delegation to travel to and participate in the Senior World Championships in Serbia," said Bruce Baumgartner, USA Wrestling President.
Veronica Carlson, a former Senior women's freestyle World Team member and Junior medalist ('09) who now chairs USAW's Athlete Advisory Committee, added, "I am proud that the athlete voice was solicited and considered through every step of this process. In choosing to make this decision now, versus delaying it, the athletes have time to recover and refocus on what is most important — the 2021 Olympic Games."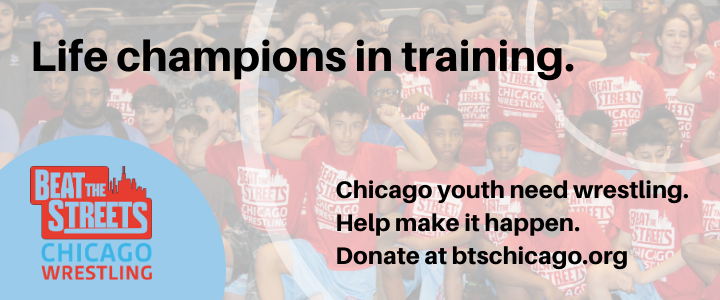 Three '19 US Greco-Roman World Team members — Max Nowry (60 kg, Army/WCAP, world #3, 5PM #3), Ellis Coleman (67 kg, Army/WCAP, 5PM#1), and John Stefanowicz (77 kg, Marines, world #3 at 82 kg, 5PM #5) — sit on the aforementioned Athlete Advisory Committee.  Both Nowry and Coleman were asked to provide their insights for this article, while a more in-depth conversation with Stefanowicz pertaining to Serbia along with related concerns is planned for a separate piece. In addition, the opinions and thoughts of four other current top athletes were gathered in an effort to deliver more context to a decision from which no one is deriving joy, but nonetheless a decision that nearly everyone anticipated.
Brady Koontz (60 kg, TMWC/Ohio RTC, 5PM #12) — 2019 World Team Trials Champion, '19 Final X runner-up, '19 U23 World Team, '18 Junior World Team
"When I first saw it I was pretty upset. I know that as long as UWW (United World Wrestling) is taking the right precautions with COVID that everyone should be fine. I don't think there were any issues at Senior Nationals or any tournaments that are going on. I was upset that they decided not to send anyone because I know that we're starting to do better in Greco-Roman internationally, starting with Max (Nowry) getting fifth at the Worlds last year. I think it's disappointing that USA Wrestling decided not to send anyone because I think it is important for us to get that international competition instead of just wrestling other Americans all of the time. And it is a lot harder to do that when you can't go overseas."
Max Nowry (60 kg, Army/WCAP, world #3 at 55 kg, 5PM #3) — 2019 World Team, two-time US National Champion, three-time Pan-Am Championships gold, '12 University World Champion
"When we received the email with the survey asking us about this year's Worlds and if we would participate, I wrote a clear 'strongly disagree' across the board. Whether I'm injured or not injured, with Serbia's (COVID case) numbers spiking, I don't think wrestling needs to jump into that. If Tokyo is a big thing in everyone's minds, then I do not think we should be jumping into this as a sport.
"We just had a tournament that was done domestically and USA Wrestling did a very good job of controlling a lot of factors to ensure there was no spread and that everything went smoothly; but when you are talking about an international competition, there is travel and a lot of other things USA Wrestling and UWW can't control. It wasn't safe for our athletes. It would suck if it did go on and our athletes can't compete in it, but I think down the road the bigger picture is Tokyo and that is what we should be looking to make sure happens instead of a World Championships that happens between now and then.
"The biggest thing is the travel. When USA Wrestling held the US Nationals, they controlled a lot of factors and it was a smaller setting. This whole situation sucks. Everyone wants to wrestle. The US Open was the first (Senior) tournament since the Pan-Am Olympic Qualifier. People are starting to go crazy, and hopefully, this sh*t comes to an end."
Ray Bunker (67 kg, Marines, world #11 at 72 kg, 5PM #3) — 2019 World Team, '19 US National Champion, '20 Pan-Am Championships gold
"I really didn't think about it. I had a feeling that the rest of this year would be cancelled. Something that we learn in the Marine Corps is to hope for the best but always expect the worst. That is kind of how I live my life, regardless of the circumstances with COVID-19. I appreciate USA Wrestling's decision because they are looking out for the health and wellbeing of the athletes and the coaches. It is upsetting, but I do feel that they made the right decision."
Ellis Coleman (67 kg, Army/WCAP, 5PM #1) — Four-time World Team, five-time US National Champion, '12 Olympian)
"I thought it was a pretty good decision for USA Wrestling to not send a Team to Serbia. I think it is the fairest way across the board. Everyone has a fair chance. There were a lot of people pushing for it (to go) for different reasons and from different perspectives, and I can see why. I feel for those people, too, who want to have the chance to go to a World Championship and try to earn a belt. But — we left off at Olympic Trials. That was the most important thing at the time before COVID took off, and that is where we should pick it back up. When the NBA, MLB, and NFL started their seasons back up, they didn't start their seasons with the intent for teams that didn't have great records to have a better record just so they could make the playoffs. They started their seasons back up with everyone having a chance. Baseball even shortened their playoffs in the first few rounds.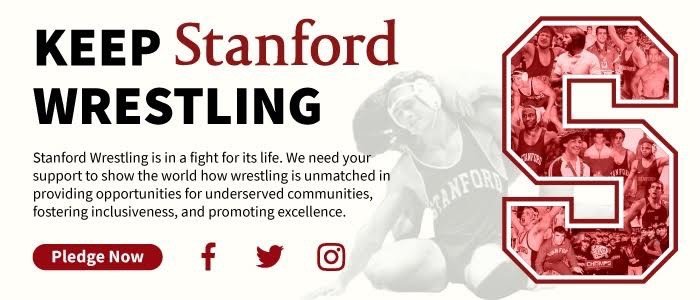 "We left off at the Olympic Trials. I would love for people to have the opportunity to earn a World title, and I wouldn't mind doing that, too. On behalf of those people, it is tough to find a middle ground because there are a lot of athletes who just very recently got back on the mat. Even if there were a World Team Trials tournament, it would be tough because people haven't been training. Like us (Army), for example. We just got back on the mat, and I am sure there are other athletes who have been dealing with the same thing; and then there are other athletes who have been training the whole entire time and competed at the Nationals. I feel for those athletes.
"But the most solid ground for everyone would be the Olympic Trials. That's where we left off, and it would give everyone enough time to see how COVID goes and how it responds within these next few months coming up, how well our economy is doing, and how all of these other countries across the world are doing. That way, we won't get caught off guard like we did when it first happened. We will definitely be better prepared for it and all of the athletes will have more time to train and prepare for the Olympic Trials."
Jamel Johnson (67 kg, Marines, 5PM #4) — 2019 World Team Trials Champion, '19 Final-X runner-up, '12 University World bronze
"To be honest, and this could be seen as arbitrary or uncommitted to the survey, I voted 'neutral' on just about everything. My opinion on the decision not to go is still neutral. Because, what did they say? They said if they decided to send someone that it wouldn't count for anything; they said if they decided to send a Team and someone earned a medal, there wouldn't be a Living the Dream medal fund bonus. Of course, yes, yes, everyone who wrestles does so for the pure love of the sport. But at the same time, wrestling is like the 'gentleman's poor man's sport'. Like, yes, we love it, we love the fight; but we're also trying to feed our families, we are trying to sustain our lives.
"During this weird time of COVID, when you say things like that, when that is the deciding factor whether or not we go to this tournament? Then it's like, Fine, if that's the case then I don't really want to go. Yes, everyone would love to win a World title. Everyone. Everyone would love to bring back a medal, whatever it may be. But when they say things like that, it takes away from the glory of winning it, and the incentive of winning it because, again, this is the gentleman's poor man's sport. People are trying to support themselves right now, and I don't know if they know, but people aren't doing so well right now. Of course, we, the military, have a different lifestyle and we get paid on the 1st and the 15th. But I'm definitely not going to jeopardize my health on top of not having any type of incentive for going to this tournament."
Ben Provisor (77 kg, NYAC/BVRTC, 5PM #3) — Two-time Olympian, two-time World Team, three-time US National Champion
"I understand the decision but I think it sucks. I think it became political as far as what we were going to do, and I don't like that just because everything, especially now, has become political with the election going on. There is just a big divide in our country and I think if we would have had the chance to wrestle, it would have provided the chance for Americans to be together on something, especially during COVID, instead of apart. Not only is it COVID, there is also the election. I haven't seen a split like this in America during my life, and I am sure not in a lot of people's lives.
"So, I think that would have been good. But I also saw an article that John Stefanowicz posted and I guess the arena for the Worlds in Serbia was made into a COVID quarantine station. If they are quarantining people in that building who have COVID, then I understand USA Wrestling's decision not to do it. It obviously still sucks not being able to wrestle and make some money for my family. I'm not going to say it doesn't."


Listen to "5PM40: Sam Hazewinkel and Jesse Porter" on Spreaker.
SUBSCRIBE TO THE FIVE POINT MOVE PODCAST
iTunes | Stitcher | Spreaker | Google Play Music
Notice
: Trying to get property 'term_id' of non-object in
/home/fivepointwp/webapps/fivepointwp/wp-content/themes/flex-mag/functions.php
on line
999