It has been just about two weeks since US athletes touched down in Europe. One group went straight to Rome, Italy for the Matteo Pellicone Memorial, United World Wrestling's first "Ranking Series" tournament of the year; and the other hopped over to Nykobing Falster, Denmark ahead of Thor Masters 2020. And after Thor Masters ended, those in Denmark, for the most part, stayed put and were joined by, again, most of the wrestlers who competed in Rome. Got all that?
The reason for the American effort to reconnect as one unit in Denmark is simple: Thor Masters' camp each year is a destination for many of the region's best Greco-Roman athletes, whether they appeared in the tournament or not. It is also why the US likes going to Thor Masters in the first place. Yeah, the event is tremendous, but that camp on the back-end offers just as much value. For some athletes, maybe even more.


Three Americans in particular have their own insights on what Denmark camp is all about. Now that the trip is ebbing towards its conclusion, they were kind enough to share their thoughts on what this latest foreign training experience meant to them.
Carter Nielsen — 87 kg, Minnesota Storm/NMU
Nielsen, a U23 World Team member in 2018 and Dave Schultz finalist last year, has risen to Senior prominence this season. He made the decision to go up to the next highest Olympic weight class instead of down to 77 kilos, and caught fire at the US Nationals in December, finishing an impressive third. At Thor Masters, Nielsen went 2-2, just missing out on the medal argument. The Olympic Trials are now on the horizon. Nielsen is firmly in the mix and one athlete fans have no choice but to keep mentioning in conversation. 
On how his body has responded to the workload of one tournament and a full week of intense training
"I came in to this tournament and camp really fresh because I took a few weeks off of the mat after the US Nationals and just focused on lifting weights for the most part. Going right from the tournament and basically hopping right into a tough training camp like this is always hard on the body, but I feel that my body has responded very well due to the limited amount of time I spent on the mat leading into this."
On getting the kind of looks during training sessions he was hoping for
"Yeah, I have definitely gotten all of the looks I could possibly ask for over here. Every practice I try and seek out the best partners possible, and that's lead to some up and down practices , but that's definitely what I wanted and what I needed to get from this trip. This was a great time to get overseas and correct some of the little mistakes I have been making that aren't maybe so obvious or don't always get exploited in the same ways with my training partners back in the US."
On what he likes most about training in Denmark
"My favorite thing about training In Denmark is how intense the training is, and how many different countries are here. I think each country has athletes that stylistically do certain things differently and it's really cool to me to be able to get all kinds of different looks from the variety of training partners. Every practice you really have to test yourself. There's no way around it."
Josef Rau — 87 kg, TMWC/Chicago RTC
The two-time Senior World Team member was on the roster for the ranking tournament in Rome, where he wound up 1-2. Rau's first match was a loss to multi-time World medalist Viktor Lorincz (HUN). A win over Junje Na (CHN) in the repechage meant a shot for bronze, but a curiously-officiated bout against Ali Cengiz (TUR) dashed those hopes. While a medal in Rome for Rau (and some more ranking points) would have been nice, neither are nearly as important as his health. Recovered from a shoulder tear, Rau has used the Denmark camp to further ignite his proverbial cylinders in preparation for March's Pan Am Olympic Qualifier in Ottawa. 
On how his body has responded to the workload of one tournament and a full week of intense training
"My body is holding up well. I'm probably more sore than I used to get, but I've been wrestling at this camp better than ever. Beating guys in go's who I usually wouldn't. A lot of that has to do with adjusting things and changing the way I wrestle a bit. I have to adapt and evolve, and come into practices with focused daily intentions. If I do that, I can thrive. If I don't, I won't get better, and maybe even take a few steps back.
"I write three things down to focus on in every practice, usually things like staying in my stance, moving on bottom, breathing, or even, yes, be smart/stay healthy is on heavy rotation of my things to focus on daily. I pick three and then I go back and evaluate if I kept my focus on those three. Then I will adjust those goals for the next practice according to how I performed and where I struggled or succeeded. Usually, I write these three things down and I tell myself win or lose that if I do these three things right, it was a successful day. And usually when I do the three things I picked, I do have a successful day when it comes to winning or losing, too.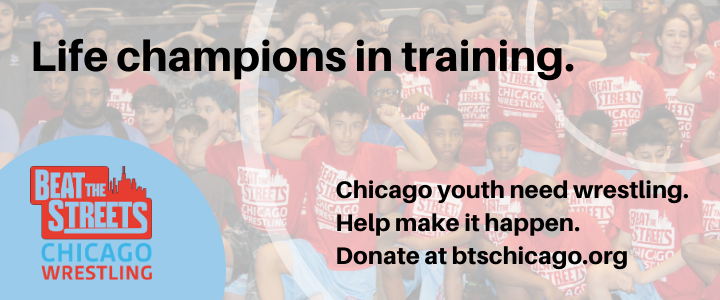 "Having these daily focuses helps me not to think about my body or about the anxiety within that wants to win, or wants to score. I focus more on doing the right things and being in good positions. As Spenser Mango has been saying here, "If you stay in good position you are in every match." I've been seeing the truth of that statement lately in my wrestling. I just need to stay in good position and fight my ass off, and I can be in any match. And when it comes time to win, that will usually be up to who decides to suck it up and be tougher that day.
"Another big thing is that the Danish coach runs a very efficient practice. Warm up and then get straight to the wrestling. In and out. A lot of matches, high volume, but he's not keeping us there for three hours a time. They run a good camp."
On getting the kind of looks during training sessions he was hoping for
"I've gotten great looks in this camp. We had I think 16 different countries in here. Most of them are leaving now because they have to go home and get ready for European Championships. But I got so many great matches in with high-level guys. When you are wrestling with guys like Lorincz, (Felix) Baludaff, and (Zakarias) Berg every day, you really have to be at the top of your game or you will pay for it.
"Even more important is to stay in good position. I wrestled these high-level guys extremely well this camp and got into some battles, which has really been helping me see what works against the best, and also, where the holes in my game still are. Which is really going to help me formulate my gameplan going into Pan Ams. I know when I'm at my best I can get it done against high-level partners. I've got to do it out there, though."
On what he likes most about training in Denmark
"My favorite thing about Denmark is probably what I talked about earlier. The practices are very intense and short. I feel like we do a whole lot in a short amount of time — and I think I've been able to get a lot out of myself because of that. It's also nice to be able to ask other coaches and wrestlers suggestions on technique and strategy. It's been fun having conversations with teammates after practice, usually regarding what went wrong and right in each other's practices.
"I had some good talks with Spenser Mango and some good ones with Carter Nielsen, Tommy Brackett, and Pat Smith, per usual. And a lot of other guys. Coach Lindland has been on the side giving a lot of feedback, too, and Coach Fritz from Norway showed Carter and I some defense. Stuff like that really helps you get your bang for the buck at these camps. It's not enough just being here. It's extra. And extra isn't always doing extra push ups and sprints for me. What I get the most out of is picking people's brains. I can do extra push ups at home.
"My biggest job is to find out what makes great wrestlers tick and how to implement it into my game. This usually takes place in simple conversations and they don't even know it's going on (laughs). I'm taking notes."
Lucas Sheridan — 97 kg, Army/WCAP
Sheridan did not exit Thor Masters with the results he wanted, but as mentioned in the introduction, the event itself is almost akin to a primer for the training camp. And overseas training is something Sheridan covets. It used to be that he didn't have many opportunities to travel; but as his stock has risen, so too have those said opportunities. Sheridan — now a two-time US National Team member and the World Team Trials Challenge Tournament champ last year — is widely seen as legitimate contender at the Trials in April. But before that happens, most are looking forward to yet another showdown with two-time National Champion Daniel Miller (Marines) next month at the Armed Forces Championships. 
On how his body has responded to the workload of one tournament and a full week of intense training
"My body is responding great. I think initially, based off how I felt at the tournament, I was a little nervous about my shape. At the tournament I felt really drained. Not sure if it was the travel or a bug, but a day or two after, I felt back to normal and feel like I've truly been able to get as much as I can out of the training camp so far."
On getting the kind of looks during training sessions he was hoping for
"That's an interesting question. Currently at WCAP, I only have 77 and 130-kilogram guys to workout with. So, having any look from anyone within 20 kilograms either way of me is exactly what I'm looking for. Now I have over a dozen of the best 97 kilos guys in the world going with me. I'm like a kid in a candy shop."
On what he likes most about training in Denmark
"Like I said, Denmark is a candy shop for me right now, and I'm starving. It's hard to have a favorite thing about training here so far. What's really helpful is having Bruce Robinson and Spenser Mango here with me. These are the guys who are in my corner every day of my life, so to be able to have them at a training camp and to be able to break down every go and every practice, I can't put into words how helpful it is."


Listen to "5PM33: The Marine Corps' Jamel Johnson" on Spreaker.
SUBSCRIBE TO THE FIVE POINT MOVE PODCAST
iTunes | Stitcher | Spreaker | Google Play Music | RSS
Notice
: Trying to get property 'term_id' of non-object in
/home/fivepointwp/webapps/fivepointwp/wp-content/themes/flex-mag/functions.php
on line
999