When Nolan Baker (67 kg, NYAC, 5PM #6) catches fire, he has a habit of torching everyone in his path.
That was the story on Saturday as Baker raced through three matches in dominant fashion to earn his first US Senior tournament win. In the process, he also provided a startling reminder of his offensive capability just over one month away from the Olympic Trials.
The Capitol Cup began at 10:00am EST and aired live on Rokfin.
'18 U23 World Teamer Baker did not come all that close to reaching a sixth minute in any of his three bouts. His march to gold started with a technical fall at the expense of Corbin Nirschl (MWC); in the semifinal, Baker collected a pin against '18 National runner-up Jessy Williams (NYAC/Spartan, 5PM #13). The two victories set the stage for another go-round with '19 U23 World Team member Lenny Merkin (NYAC/Curby 3-Style, 5PM #14). While the marquee finals match-up failed to go the distance, that did not detract from its contentiousness.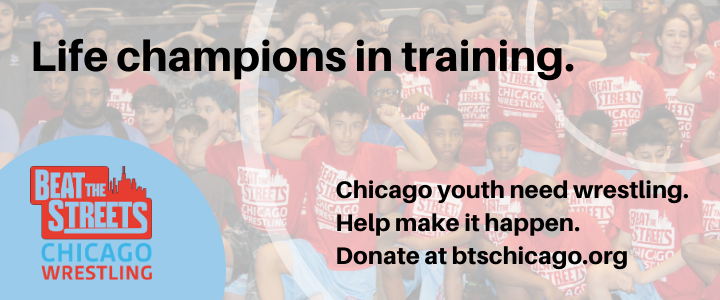 Merkin — who had cruised to a lopsided triumph over Baker this past fall — was very much in the hunt as the bout entered the second period. The score was 4-3 in Merkin's favor — but then Baker hit a different gear, racking up ten points for a stunning 13-4 tech.
"It was kind of a barnburner, we were battling back-and-forth," Baker said of his match versus Merkin. "I had found an answer to his double over(hooks). Within just :30, :40, I went from being down 4-3 to winning 13-4. I was like, Okay, I'll take it."
Baker remembered the sting from what transpired in their previous contest. At the U23 Nationals in November, Merkin derailed Baker for bronze in short order. But the final on Saturday was not about vengeance. For Baker, it was about progression, particularly because he recently returned to Colorado Springs to put the finishing touches on his preparation for the Trials.
"I lost to Lenny four months ago at U23's and kind of had to sit on that loss for four months in a row," said Baker. "I was actually glad that my match with Lenny went a little longer because that was the match of the day that took me into deeper waters and gave me a battle. But it was great to get out here and just get some matches under my belt. More than match experience, I think this event showed that I have made progress since I've been out in Colorado and working with the team again."
The "match experience" to which Baker speaks shouldn't be understated. With the traditional Senior domestic schedule on hiatus this season due to pandemic restrictions, the Capitol Cup availed an opportunity for Baker and his contemporaries to re-engage their competitive mind-frames at a most critical juncture.
"Our coach Mohamed (Abdelfatah) has been stressing that he wanted us to get two or three matches. I ended up getting three, which was perfect before the Olympic Trials so I can gain some momentum," explained Baker. "More than anything, it's just good to get some confidence back. That's a good win to get back, but it's also good to get wins in general to keep that confidence going into the Trials."
Capitol Cup
February 27 — Sterling, VA
67 kg
GOLD: Nolan Baker (NYAC)
SILVER: Lenny Merkin (NYAC/Curby 3-Style)
BRONZE: Jessy Williams (NYAC/Spartan)




Listen to "5PM44: Michael Hooker and Toby Erickson join the show" on Spreaker.
Listen to "5PM43: Christmas Time with Millersville's Kerry Regner" on Spreaker.
SUBSCRIBE TO THE FIVE POINT MOVE PODCAST
iTunes | Stitcher | Spreaker | Google Play Music
Notice
: Trying to get property 'term_id' of non-object in
/home/fivepointwp/webapps/fivepointwp/wp-content/themes/flex-mag/functions.php
on line
999