Alston Nutter (66 kg) and Jordan Martinez (59 kg) offered glimpses of what the future might hold while Michael Donato (75 kg) stayed on the attack to come away with a win. The action went down earlier today in Klippan, Sweden as the US battled wrestlers from Team Skåne Brottning in a friendly dual where continued development was the name of the game.
Nutter, the high school junior from Wisconsin who is now enrolled in classes and training at Northern Michigan, took on Erik Persson in a bout he was in control of throughout. After opening up with two step-out points for a 2-0 lead, Nutter began to find his groove even more. He consistently stayed in front of Persson, at times lowering his level or asserting his approach using a variety of snaps out of tie-ups. Nutter came close to securing a fall when he caught Persson on his back in the second period, but the Swede fought out. By the latter stages of the bout Nutter was on cruise-control and easily coasted to an impressive 8-0 victory.
Not to be outdone was Olympic Training Center athlete Martinez. Like Nutter, Martinez has opted for full-time Greco Roman training in lieu of wrapping up his high school folkstyle career. He didn't have the easiest time at the Klippan Cup over the weekend and apparently, wanted to make amends. Because shortly after the whistle, Martinez got in on a bodylock against Anton Holk and launched it for a big five points right out of the gate. Holk didn't quit, however. Instead, he came after Martinez and got behind for two takedown points. A gutwrench attempt shortly after was defended well by the American.
In the second, Martinez upped the pressure. He had to, because Holk wasn't going away. A step-out point widened the gap in Martinez's favor but Holk turned the tables and got the point back. Martinez maintained his poise and seemed to have an answer for everything thrown his way. It wound up an 8-3 win for Martinez, who showed plenty of the promise that people have been talking about lately.
Michael Donato turned the heat on versus Liam Kristensson. The Brooklyn native tried showing some firepower early, cinching up a bodylock and attempting to throw it over. Kristensson got loose in the exchange, though Donato almost got two after coming around the back. When they reset, Kristensson hurried Donato to the edge for a point to snag an early 1-0 lead. It wouldn't last. Donato finally got his bodylock and converted. He wasn't done. In the closing period, Donato stayed on his horse and chased down Kristensson with another bodylock. Once he got settled in, this was all his. Donato emerged victorious 7-2 thanks to a relentless gameplan that paid dividends as the match wore on.
Choan's comeback falls just short in bonus match
Sweden's Elias Kennyrd got going with an arm spin he scrambled around back to secure. And when he found himself in virtually the same exact position for another two points against Austin Choan, it seemed like the American was in deep trouble. Down 6-0, Choan, as game as it gets, didn't wilt. He began his climb back into the match with a bodylock, the US's weapon of choice this afternoon. It only netted two, but his confidence visibly rose. Choan would nail another bodylock for two more points, closing within 6-4. He was starting to feel it. But just as the momentum appeared to swing fully in his favor, the clock betrayed him. Choan deserves credit for staying in the hunt but ultimately, Kennyrd held on 6-4.
Despite the competitive environment, the objective of the meet was about preparation. The US delegation arrived in Sweden just short of two weeks ago with the objective to provide its wrestlers with both a taste of international competition and an understanding of how to apply the lessons learned in the line of fire. According to Northern Michigan-Olympic Training Site head coach Rob Hermann, the dual itself will not only deliver an imprint on the wrestlers' approaches long-term, but short-term as well.
"The objective for this dual competition was to give the younger wrestlers some experience against foreign competitors," Hermann explains. "It was an invaluable experience that will carry over to this Saturday's competition, the Malarcupan in Västerås. These overseas competitions and training opportunities are imperative for the growth of USA Greco Roman wrestling."
Notes 
For bookkeeping purposes, Sweden/Team Skåne Brottning took the dual 7-3 (extra matches were also held apart from the meet).
In a typical "won't show up in the box score" moment, Anthony Riopelle (NMU-OTS) displayed some nifty athleticism defending an arm throw by Linus Persson. Riopelle basically cartwheeled out as Persson tried to cover on top. Riopelle wound up dropping the match, but it was impressive nonetheless.
The format for the meet was customized to an extent. There were two minute periods and a 12-point technical fall (only two tech's were recorded on the afternoon).
As mentioned above, the USA wrestlers will have their last competition of the tour this weekend at the Malarcupan in Västerås. The event offers competition for a variety of age-groups, meaning most US athletes are expected to participate.
USA – Team Skåne Brottning Dual Meet Results
54 kg – Kevin Makto Strom (TSB) def. Hunter Lewis (USA), 19-6 (TF)
59 kg – Jordan Martinez (USA) def. Anton Holk (TSB), 8-3
60 kg – Albin Jonsson (TSB) def. Logan Hatch (USA), fall, 3:23
66 kg – Lukas Ahlgren (TSB) def. Riley Briggs (USA) fall, 1:29
66 kg – Anton Rosen (TSB) def. Britton Holmes (USA), 4-1
66 kg – Alston Nutter (USA) def. Erik Persson (TSB), 8-0
71 kg – Elias Andersson (TSB) def. Aaron Kliamovich (USA), 5-0
75 kg – Michael Donato (USA) def. Liam Kristensson (TSB), 7-2
80 kg – Anton Olsson (TSB) def. Blake Smith (USA), 10-4
98 kg – Linus Persson (TSB) def. Anthony Riopelle (USA), 7-0
Bonus matches
85 kg – Jacob Logard (Sverige) def. Tommy Bracket (USA), 9-1
85 kg – Elias Kennyrd (Sverige) def. Austin Choan (USA), 6-4
Comments
comments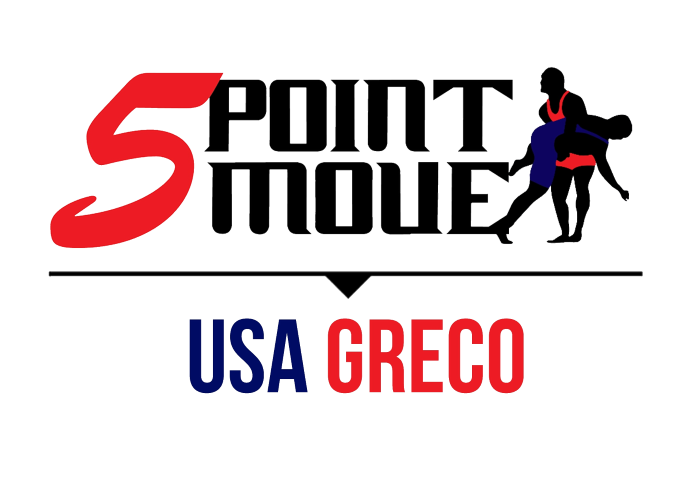 Notice
: Trying to get property 'term_id' of non-object in
/home/fivepointwp/webapps/fivepointwp/wp-content/themes/flex-mag/functions.php
on line
999