The Minnesota Twins on Thursday signed veteran lefthander JA Happ to a one-year deal worth $8 million, pending a physical. Haap, 38, had spent the previous three years with the New York Yankees, amassing a 21-10 record in 50 starts after coming over from the Toronto Blue Jays midway through the 2018 season. It was a solid run in the Bronx, though one that ended without a pennant. Haap's brief tenure in pinstripes concludes with an ERA of 4.13 in 51 regular season appearances (50 starts) — but his 1.196 WHIP across 274 innings-pitched during that span ranked as the lowest in his career.
So anyway, yeah, Patrick Smith (77 kg, Minnesota Storm, 5PM #1) cares about this.
The two-time World Team member — who is currently in Porec, Croatia for camp alongside fellow Team USA rep Joe Rau (87 kg, TMWC/IRTC, world #7, 5PM #2) — is a passionate, knowledgeable baseball fan and pays rapt attention to meaningful offseason roster moves that might prove positive for his beloved Twins. Like most of his ilk, Smith cannot help but embrace the hope that arises each January just before spring training pops up on the calendar. The optimism is not out of order. The Twins have actually been decent the past couple of seasons. Are they a legitimate threat to, say, win the World Series? Ah, who knows? Maybe. Probably not, but maybe. We can dig into all of that another time.
Meanwhile, Mr. Smith is a legitimate threat to both win the US Olympic Trials and qualify 77 kilograms so he can stomp his way to Tokyo. He has been in this position before. Surely, he is cognizant of the past. But, it's not the same pattern, either. When Smith made his run in '16 at 66 kilograms, he was certainly by then an established presence and already lauded for his bruising, intense pace. He had finished runner-up at the season's main event three years in a row entering this quadrennium, in addition to garnering a pair of Pan-Am Championship golds. Such achievements would be enough for anyone to sit back and reflect upon for at least a few minutes.
Not Smith.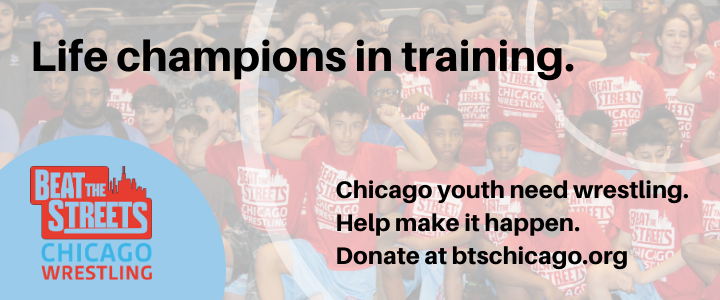 When you look now, what you find is the US program's very own cyborg. He hasn't slowed down. He doesn't slow down. Smith, whose technical prowess has only improved in conjunction with his climb in weight class, still invokes consternation on the part of shrewd would-be opponents. They know what they're getting into. They don't have to like it, they just have to accept it. But Smith does not rest on reputation. He simply cannot afford to, not in a weight category that in this country and around the world is overcrowded with talent. Which is why he never stopped putting in the necessary work throughout the early stages of the pandemic, and why once things started to loosen up a little he immediately grabbed his gear and headed to the nearest airport.
Thus, here we are again. Another winter, another Smith-on-location check-in opportunity. As has been the case with Rau, Smith is quite often an agreeable participant when it comes to delivering information to our audience whilst overseas. Last week, the 30-year-old returned to European competition at the Henri Deglane Grand Prix in France. Smith went 1-2 in the tournament, and wrestled better than his 7th-place finish would indicate. Then again, the result was not as important as the matches themselves. He got three of them under his belt. Now he's at camp. The combination of bouts and a prolonged training experience are why he travels, particularly at this time of year.
Patrick Smith — 77 kg, Minnesota Storm
5PM: Despite everything, you managed to remain active during the pandemic between going to various camps and the Open. But this trip is different in that it's your first time overseas in about a year. Does it feel like the same-old same-old? Or has it required an adjustment?
Patrick Smith: As with everyone, nothing this year has been "same-old same-old". For me, I am super-grateful for the opportunity to come over here and compete and train because nothing is a given in the current climate. When I was looking at this trip, it seemed like it might be the only opportunity to get over here and compete and train, if I were to be able to do it with the schedule. I planned for the best-case scenario and, so far, it's working out.
I'm really grateful for that and I am just trying to get the most out of it with the limited amount of time we have. I think when this whole thing started I wanted to keep myself in a position to be able to take advantage of opportunities if they were to become available. I'm glad that I was able to take advantage of this and it has been going well.
5PM: Your work ethic and incredible conditioning and pace are of course very well-known by now. This isn't "peak time" yet, but are you where you want to be at this stage of the season?
Smith: Yeah, I think with that mindset, for me at least, I kind of always have a sense of urgency. So, I'm never totally satisfied with where I'm at, you know? You can always do something better, you can always find something to get better at. Right now, I am trying to really analyze myself and then get to the point where I'm pinning and tech'ing everybody in every go. Obviously, I would also like to be in a better spot — but with that being said, I worked on a lot of stuff over quarantine and I think it's definitely showing. I'm improving, so that's good.
5PM: What has been your favorite part of camp in Croatia thus far?
Smith: Man, I think just being in an environment again with so many high-level wrestlers is awesome. The intensity is through the roof and the quality of looks is great. That kind of culture breeds better wrestling altogether. It makes you show up a little harder to every workout, and everyone is kind of in the same boat. I think everyone has been cooped up for so long wrestling with the same guys, and they are super-grateful to be out here wrestling with different guys.
Eventually, we're all going to go out there and compete with each other; but for right now, everyone is working together to get better. I think that's pretty cool. We're definitely in our little bubble here and that has been great.
So, to answer your question, I think with just the amount of high-level partners along with having access to some of the best looks in the world and being able to bounce ideas off of all of these guys, too. Everyone knows that this is crunch time and everyone is helping each other, so it's pretty cool.
5PM: Do you really believe that signing JA Haap changes the complexion of a Twins staff that was probably overrated due to a shortened season?
Patrick Smith: (Laughs) I was actually going to text you about this guy and see what you thought, but it's a pretty typical Twins move, right? Catching a guy coming down off of his peak years and just hope to squeeze out a little bit more. It's always about placing a bet on the old guy and hoping you can squeeze out that one good year and then maybe we have a miracle. So, I don't know. I'm not getting my hopes up too much. I really think based on what we saw last year that what we need is a better bullpen, if anything. Sweet, we've got this old pitcher. He seems to be decent, but I think if anything we need someone who is going to hold games for us.


Listen to "5PM43: Christmas Time with Millersville's Kerry Regner" on Spreaker.
SUBSCRIBE TO THE FIVE POINT MOVE PODCAST
iTunes | Stitcher | Spreaker | Google Play Music
Notice
: Trying to get property 'term_id' of non-object in
/home/fivepointwp/webapps/fivepointwp/wp-content/themes/flex-mag/functions.php
on line
999