With most of the nation still abuzz thanks to G'Angelo Hancock's (97 kg, Sunkist) remarkable run to gold at the 2018 Wladyslaw Pytlasinski Memorial, Joe Rau (87 kg, Chicago RTC) had a chance to tack on even more good vibes for the US program to close out the weekend.
The third and final day of the Pytlasinski Memorial in Warsaw, Poland began earlier this morning and aired live in the US on Trackwrestling.
On Saturday, Rau was on the wrong end of a 4-1 decision against Oleksander Shyshman (UKR). But because Shyshman advanced to the 87-kilogram final, Rau was given a new lease on life and an opportunity to battle back for bronze this morning. An opportunity, that ultimately, slipped away.
Standing across from Rau in the repechage round was 2016 European Championships bronze medalist Tadeusz Michalik (POL), a usually-intense athlete who in this case also enjoyed the benefit of competing in his home country.
Upon the whistle, both Rau and Michalik leaned forward to make first contact; Rau leading with his left leg, Michalik leading with his right. A look at a two-on-one on Rau's left arm and then a brief stutter towards the body from Michalik forced Rau to play back in. The action was mostly static, save for a few breakaways off of exchanges that weren't going anywhere.
Michalik went back to the two-on-one and used the hold to coax Rau off the line for a point just as the officials were about to call the American for passivity. On the restart, Michalik resumed working on Rau's left arm, and again forced Rau to the edge — only this time, the Polish wrestler pressured forward enough to cause Rau to lose his feet, resulting in two points instead of one.
Facing a 3-0 deficit entering the second period, Rau had little recourse other than to try and create more openings. His activity level rose in concert with his sense of urgency, though by now Michalik only had to merely appear busy in order to gain favor from the refs. Sure enough, a passivity call on Rau arrived :42 into the second, but the Chicagoan avoided any further damage by easily scrambling back up to his feet. With a little over :90 remaining, Rau spritely dipped in towards the body, his first such attempt of the bout. Michalik was starting to betray signs of wear, switching off of two-on-ones and sliding the arms in effort to stave off Rau's advances. In a curious sequence with :17 left to go, Rau broke off from Michalik's head and was driven out of bounds, resulting in a step-out point going the other way.
This was it. The scoreboard showed only :10 when, at last, Rau did a beautiful job of clearing Michalik's hands and zipping in on a high dive. It was an immediate two points. Rau tried to get his lock — two quick rotations of a gut or a four-point lift would change everything. Michalik was an unwilling participant and appeared to be either legging or fleeing the hold. That's what the US thought, anyway, as a late challenge was offered and accepted. If the challenge was upheld, Rau would not only have received two points, but also one more shot from par terre, although with a paltry few seconds in which to work.
But — the challenge was denied, giving Michalik a final point and a 6-2 advantage he was not in serious danger of relinquishing before the match reached its conclusion.
We will close out our coverage of the 2018 Wladyslaw Pytlasinski Memorial complete with the full list of placewinners in tomorrow's Monday Roundup.
2018 Wladyslaw Pytlasinski Memorial
Warsaw, Poland — September 7th-9th
TEAM USA FINAL RESULTS
77 kg — Brandon Mueller (Air Force/WCAP)
LOSS Oleksander Kukhta (UKR) via fall
87 kg — Joe Rau (Chicago RTC)
LOSS Oleksander Shyshman (UKR) 4-1
LOSS Tadeusz Michalik (POL) 6-2
97 kg — G'Angelo Hancock (Sunkist) — gold
WON Nikoloz Kakhelashvili (ITA) 3-2
WON Maksim Safaryan (RUS) 9-0, TF
WON Artur Aleksanyan (ARM) via fall
WON Nikolai Bayryakov (BUL) 7-0
CLICK HERE TO DONATE TO THE USA GRECO-ROMAN PROGRAM
Listen to "5PM20: Spenser Mango's Germany report while Jesse Thielke & Dennis Hall battle on Wisconsin trivia" on Spreaker.
SUBSCRIBE TO THE FIVE POINT MOVE PODCAST
iTunes | Stitcher | Spreaker | Google Play Music | RSS
Comments
comments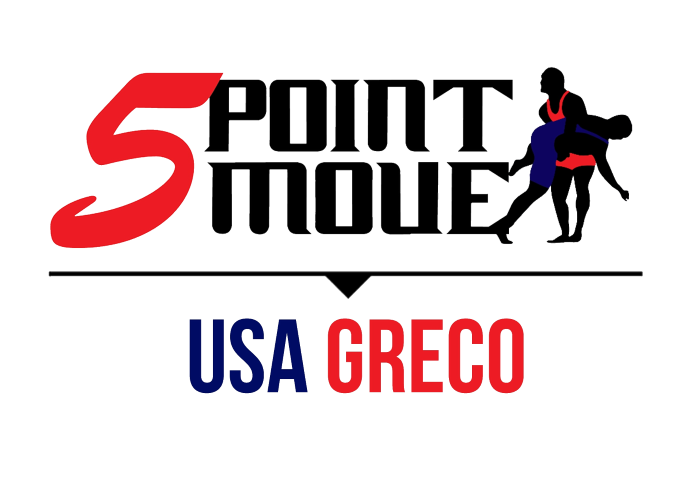 Notice
: Trying to get property 'term_id' of non-object in
/home/fivepointwp/webapps/fivepointwp/wp-content/themes/flex-mag/functions.php
on line
999