Five Point Move is pleased to announce that Josef Rau (85 kg, Minnesota Storm) and former US National Team member Nate Engel will be fronting our overseas coverage of the 2017 Senior Greco-Roman World Championships next month. Both Rau and Engel will be on hand at the AccorHotels Arena in Paris, France to provide live updates, interviews, and behind-the-scenes looks at all of the action as the US aims to assert itself on the grandest stage in the sport. The Greco-Roman portion of the 2017 World Wrestling Championships begins on Monday, August 21st and concludes the next day, Tuesday, August 22nd. Wrestling starts at 10:00 am local time (EST) both days with medal rounds commencing at 7:00 pm (1:00 pm EST).
Rau is one of the most well-known and well-liked Greco athletes in the country. He is also no stranger to the Senior World Championships, having competed at the event in 2014 at 80 kilograms. Two years ago, he went up to 98 kilos and continued to impress, eventually earning an Olympic Trials victory in 2016. An injury following the summer forced him to the sidelines until the spring of 2017. Upon his return, Rau entered into the World Team Trials at 85 kilograms where he was a runner-up to two-time Olympian Ben Provisor (NYAC). Another knee surgery came calling earlier this summer, so now Rau is once again recovering before he resumes competing later this year. In the meantime, he is ready to assume a new role as correspondent for 5PM in Paris, where his extensive experience will undoubtedly produce detailed insights fans will appreciate.
"I'm so pumped to go and be around it while working for Five Point in any way, as well as be there for my teammates in any way they might need," says Rau. "I am lucky enough to be a current Senior-level Greco-Roman athlete. I'm at the highest level of the sport, it's been a unique opportunity and because of that, I feel like I provide a unique voice for Five Point Move. I'm honored to be able to do that and I think I can offer an athlete's perspective on competing at the World Championships. I've been there, I've competed there, and I know everybody on the US team, I know people from other countries, and I can't wait to deliver analysis and insights on the emotions and everything else that comes with wrestling at the World Championships."
Rau may be putting on a journalist's hat while in Paris, but he is not worried about separating the wrestler inside of him from his impending reporting duties. Make no mistake about it, he's also attending the event in Paris because he feels there is a benefit to his psyche. Plus, it will mean keeping a certain streak alive.
"I truly believe that seeing the World Championships when you don't make the team is super powerful at any level of wrestling," admits Rau. "When I didn't make state, I was there watching, and then I got there. I watched Nationals, and then I got there, I won Nationals. When I joined the Senior level, I went to Budapest and I got to see up close what I was working for. I was able to see what my teammates were doing to get ready and what the other best guys in the world were doing to prepare and compete. And the next year, I got there.
"I've been fortunate enough to be at every World Championships, including the Olympics, since I started Senior-level Greco. I was brought on as a training partner for Budapest in 2013 by my teammate Jordan Holm. I made the team in 2014. In 2015, the Worlds were in Vegas and then I was brought to Rio because I made the team and I didn't qualify. But I've been at every one. I didn't make the team this year, I took second (at the Trials), but this is going to remind me what it takes and it is going to inspire me. It's going to be great. And of course, it's going to be fun."
Engel was an All-American at Missouri Valley College before transitioning into Senior-level Greco-Roman at Northern Michigan University under famed coach Ivan Ivanov. Together with stars like Spenser Mango, Joe Betterman, Harry Lester, Andy Bisek, Jake Fisher, and Marco Lara, the California native was a key player in helping the supposed "developmental program gain recognition as the premier breeding ground for full-time athletes during the mid-aughts. Following a career that included a World Team Trials final, a Maccabi Games gold, and a win at the Haparanda Cup, Engel retired from full-time competition in 2014. From then on, he has become one of the most respected young coaches in the country and is currently on the staff at the US Naval Academy.
As such, Engel is able to see the action through the eyes of both a coach and an athlete. He likes breaking down techniques and since he is a contemporary of most guys on the US squad, can help walk fans through what the athletes might be experiencing on a match-by-match basis. It might be a departure from sitting in the corner during matches, but it's a fresh opportunity for Engel to give back in another way to the sport he holds so dear.
"I am excited to head to Paris to watch our 2017 World Team. I think we have some seasoned veterans and some newcomers on the Senior level, and I am excited to watch them compete and bring home some medals. I think Robby Smith and Ben Provisor are the leaders on the team with their experience, they are valuable assets. I know Coach Lindland and his staff will have the team ready to go when it's time to step on the mat. I want to thank Five Point Move for giving me the opportunity to watch the best Greco-Roman wrestlers in the world compete and report back. I hope this can shed light to all wrestlers, fans, and Americans on our great sport," says Engel.
2017 Greco-Roman World Championships
AccorHotels Arena, Paris, France

Monday, August 21st —  71 kg, 75 kg, 85 kg, 98 kg
Tuesday, August 22nd — 59 kg, 66 kg, 80 kg, 130 kg
Live streaming available in the United States on Trackwrestling.com
SUBSCRIBE TO THE FIVE POINT MOVE PODCAST
iTunes | Stitcher | Spreaker | Google Play Music | RSS
Comments
comments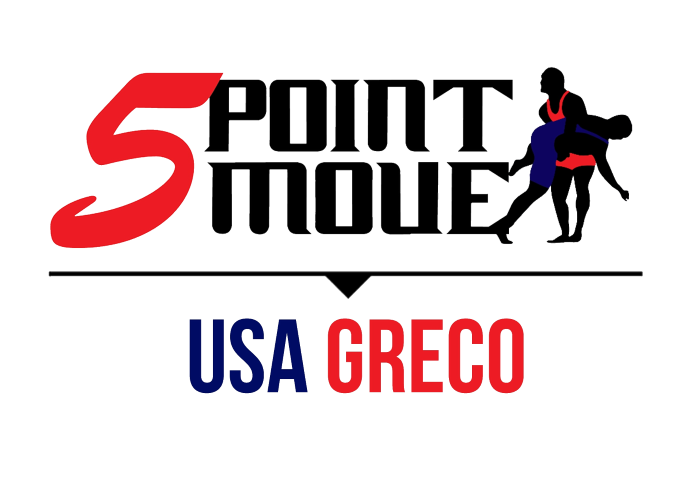 Notice
: Trying to get property 'term_id' of non-object in
/home/fivepointwp/webapps/fivepointwp/wp-content/themes/flex-mag/functions.php
on line
999