Over a dozen United States Greco-Roman athletes are about to take off for Europe ahead of this coming weekend's 2019 Grand Prix Zagreb Open in Zagreb, Croatia. The tournament will run Saturday and Sunday, and then there will be a change-over. Most of the US athletes will be sticking around in advance of the Hungarian Grand Prix, scheduled for later in the month, and a small influx of others are set to join them for the attached training camp.
RaVaughn Perkins (77 kg, NYAC, world no. 17), two-time Trials champ and a first-time World Team member in 2018, is among the group of competitors who will be in Europe for the long haul. Like everyone else, he'll be cracking open the tour in Zagreb, where he earned bronze two years ago. Then it'll be Hungary for that camp and event before finishing off with more training in Germany.
You wouldn't say that Perkins is at a crossroads. He knows what he wants and understands the value of what he brings to the table. But he is in a bit of a complex situation. One of the country's most recognizable and respected athletes, Perkins first made his mark at 66 (now 67) kilograms and further established his presence at the next highest weight class. Unfortunately for him, that weight class, 72 kilograms, is currently not included in the Olympic curriculum, which means that a jump up is likely in order.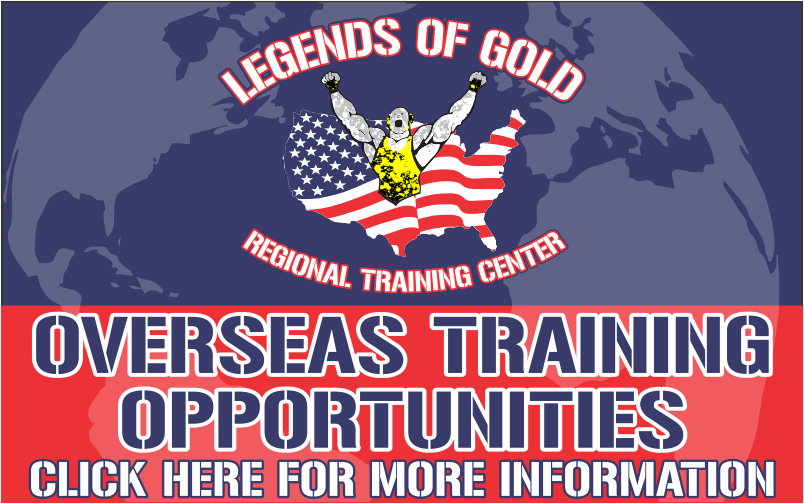 At the Dave Schultz Memorial two weeks ago, Perkins gave 77 kilos another shot, though an apparent illness stymied his ability to perform. Even still, that's two appearances in consecutive years in which he went up in weight, thus driving speculation that a permanent ascension is underway. Not so fast, as he intimates below.
Whether or not Perkins' weight — either this year or next — is a storyline worth following, one item that certainly matters in the here and now is how he feels about this upcoming tour. A seasoned overseas performer who cherishes opportunities to mix it up with foreigners, Perkins is happy to be stamping his passport once again as he looks ahead to what should be an extremely productive month of training.
RaVaughn Perkins — 77 kg, NYAC
5PM: Okay, right off the bat, last year you dipped your toes into the water at 77 kilos, using the '17 fall edition of the Schultz as a testing ground. You obviously went back down to 72 later, but now you're coming off of going 77 again and are competing at that weight on this European tour. Is this it? Is it going to be 77 from now on?
RaVaughn Perkins: No, it's not. I'll be going 77 just for international competitions and stuff like that, but 72 is my weight class. Last year before the Worlds, we were at the Hungarian camp and I wrestled a couple of the guys at 77. I mean, it's not like I was getting beat by them, but I just felt like they got the best of me. I feel like I'm not ready for the weight class, that I'm not big enough for the weight class just yet. So I'll be going 77 for international tournaments and then back down to 72 for the Pan Ams, Nationals, stuff like that.
I don't know when I'll be big enough for it. I have the height and everything, but I don't have the weight. I got up to 81 kilos when we went to Boise, but before that and right now, I'm probably weighing about 75, 76 kilos. So I don't think I'm ready for it right now. I feel like I can win medals at 72 — and I feel like we can have a better team with me at 72, as well. Not just thinking about myself, but instead, thinking of it as a team.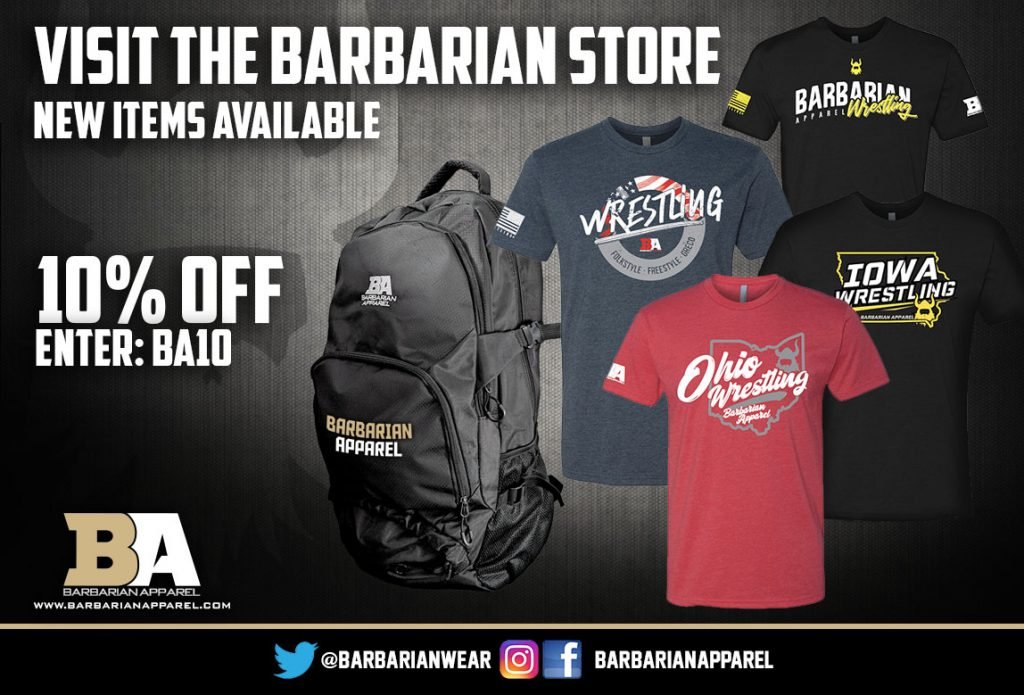 5PM: You've gone 77 in two tournaments now and you made the finals in one of them. So it's not necessarily a strength thing, it's more about holding up against the bigger bodies that have a little more power and momentum?
RP: Well, speaking of those two tournaments where I went 77 kilos, the first one was when I faced Kim (Hyeon-Woo of Korea) in the finals. That one I actually weighed 75 kilos going into the second day when they had the two-kilo allowance. I don't really care about the weight but I know it played a little bit of a factor. I know it had something to do with it. Kim is a great wrestler, so I can't say it would have played out differently if we were the same weight. He's a great wrestler. But, I felt I wrestled very well at that weight. This year at the Dave Schultz I wrestled 77 again, but like I said, I got up to 81 kilos. I had to lose that weight within three days and it was horrible for me. I wound up getting sick, throwing up after every match. I won't say that I don't count the tournament, but I know that wasn't me. I know that I can wrestle a whole lot better. Everybody has seen that. I was up in both of my matches and then my body just shut down on me.
I don't feel like it's a big difference strength-wise between the guys at 77 and 72. But being able to gain the weight that they gain — because I know they probably cut down from 84 kilos, even though it's same-day weigh-ins now they probably still do that and know how to manage their weight — I'm not able to do that just yet. I don't want to speak about the future, but I don't know if I'll be able to do that. I just feel like I'm not ready for that yet.
5PM: Then let me ask you this: why go 77 kilos for two "Ranking Series" events? If you do well at these tournaments, you carry points, and those points would potentially affect your seeding for the Worlds, especially if you're in the Pan Ams again. Those are three "Ranking Series" events with points attached to them. But you can't carry points over if you change weights. 
RP: The Ranking Series, I really don't think it makes a big difference for me right now, because what was I, 17th or something like that at the World Championships? It's impossible to catch the #1 guy, and then the #2 guy is impossible for me to catch also, especially if he's going to the ranking tournaments and he places. The #3 guy, maybe I can catch him. Maybe. But I feel like there's no reason for me to even try to get in the top-six or whatever. I'm going to have to beat all of the top guys no matter what.
Last year at the World Championships, I lost to the University World champ (Murat Dag of Turkey), and then after that I would have had to beat the World champ and multi-time medalist (Rasul Chunayev of Azerbaijan), and then after that, I would have had to beat the now-three-time World Champion (Frank Staebler of Germany). I'd have to beat everyone no matter what, so I don't really care who is going to be in the weight.
I'm training right now to beat the best guys in the world. If I can beat the guys at 77 — which I have no doubt in my mind that I can. You might say that I'm full of myself but I believe that's what any athlete should think. But I believe that if I can beat any of those guys at 77, then I can beat all of the guys at 72.
So I don't care about the Ranking Series or none of that. I know it's big for people to get those points, but just look at last year and how it worked out. Even with the ranking points, you had five or six World medalists on my side alone, and then you had one World medalist on the other side by himself. It's going to play out how it plays out on its own, so I don't really care about the ranking points or how it goes. They can throw me in wherever they want to and I'll get the job done.
5PM: You earned a bronze at Zagreb in 2017. Do you like this tournament, do you like Croatia?
RP: Yeah, I like it a lot. I was at 72 that year and we had a couple of good guys there. We had a Russian in there, we had (Aleksandar) Maksimovic from Serbia, he's always good competition, he's always a tough guy to deal with. We had (Dominik) Etlinger (CRO), he's always tough and I don't see why he doesn't have a medal yet at Seniors. It was a good tournament for me, I liked it a lot. But this year it's going to be a whole lot tougher because it's in the Ranking Series.
5PM: Finally on this tour will be the Hungarian Grand Prix. It was a ranking tournament last year, it is again this year and doesn't even need to be. 
RP: Yeah, it's already tough.
5PM: Hungary is another popular place for US athletes to compete and train. What is it about the camp and those athletes that seems to assimilate so well with our guys?
RaVaughn Perkins: The Hungarians have great coaches. I'm not saying we don't, but their coaches click more. They get along with each other, they're always on the same page. When you go to Hungarian camps, I'd say they always have three guys at every weight who are good. They have at least three guys at each weight who are good, and that's what makes their camps great.
I think I've been to Hungary every year since 2016, and every time I've traveled there, I have at least three guys to work with, and they're all good. They have a U23 champ, a World Champion, and then they have (Tamas) Lorincz, who I can always work with and is around my weight class. And they'll grab you. These three guys I just mentioned, they will grab you, put you in the center, and make you work. That's what I like, I want them to do that. I want them to make me better, I want to have different partners. They are going to work you no matter what and their coaches are going to push them. Their coaches are going to push them to break you, and that's what I love.
When we go to Hungary, there are a lot of live go's, a lot of par terre go's. The US, we lack par terre, we're horrible at par terre. Everyone knows that. We don't get turns, we don't stop turns. But when we're over there, we have to work par terre and get our ribs crushed. Every time I go to Hungary, I get scars, I have white meat showing. And that's what I like, that's what we need. We need partners like them to push us, we need their coaches to push them to push us. That's what I like most about those Hungarian camps.
CLICK HERE TO DONATE TO THE USA GRECO-ROMAN PROGRAM
Listen to "5PM21: Paul Tellgren, Ellis Coleman and Alec Ortiz stop by the Five Point Move Podcast" on Spreaker.
SUBSCRIBE TO THE FIVE POINT MOVE PODCAST
iTunes | Stitcher | Spreaker | Google Play Music | RSS
Notice
: Trying to get property 'term_id' of non-object in
/home/fivepointwp/webapps/fivepointwp/wp-content/themes/flex-mag/functions.php
on line
999