Jack Davis (58 kg, PA) brought intensity and excitement to his first time at a World tournament and because of that, he finds himself in position to earn a medal. The 2016 Cadet World Wrestling Championships got underway earlier this morning in Tbilisi, Georgia as five US wrestlers took the mat on day one.
Davis started out his match with Anton Rosen (SWE) with a beautiful bodylock that he tossed down for four. He was on the right track. A deft counter to an arm throw gave him two more and just like that, he was cruising 6-0. Rosen was close to a takedown shortly thereafter and challenged the no-call. It didn't work out for them, elevating Davis' lead to 7-0. But — Rosen fought back. He chained a bodylock of his own into a gut to narrow the gap to 7-4. Rosen then picked up a few more points, though Davis still held criteria. At 7-7 with a criteria edge, Davis had to buckle down and see this thing through, which he did, moving on to the quarters.
It wouldn't take too much longer to make Davis a medal contender. He positively blitzed Aleksander Mielewczyk (POL), taking him down with exposure. Davis could sense he was close to nailing this one down and he did, coming away with an impressive fall at a mere 1:27 into the bout. The semifinals weren't quite as kind. Meeting up with talented Iranian Mohammad Mokhtari, Davis looped a headlock for two, but that would be the end of his scoring. Mokhtari piled on with a lift and exposure, and didn't stop. Davis was unable to mount the kind of offense he needed to comeback and dropped the match 10-2. He wrestles with a chance for bronze later today.
One of America's biggest medal hopes, Peyton Omania (63 kg, CA) kicked off the day with a passivity-filled win. Omania, a hard-charging athlete who has a few significant wins at the Junior level, earned two passivity points early on against Saurabh Saurabh (IND). In the second, Saurabh was awarded a passive point of his own but that was it, as Omania moved on with a 2-1 victory. In the next round, the California native trudged into some deep water versus Ryoma Anraku (JPN) and couldn't fight his way out. Anraku scored off of a takedown and turn for a quick three-point lead. More points followed but Omania stayed in it. Down 5-2, his frenetic pace was picked up a notch or two.
The problem with that is Anraku was ready. As Omania rushed in and attempted to get to the body, the Japanese wrestler went with the momentum and re-directed it for a four-point toss to widen his lead to 9-2. Omania, as is customary for him, kept clashing in. This would lead to a caution and two to cut down the score to 9-4, but it never got any closer. Anraku was defeated in the semifinals by Yousef Fathi (IRI), knocking Omania out of the tournament altogether.
Real Woods (54 kg, Ill) tried to bring his mixture of classical technique and flashy speed to the proceedings against Zholaman Sharshenbekov (KGZ), it's just that he couldn't even get going. Sharshenbekov hit one takedown and then a four-point bodylock to race out to a 6-0 lead. Woods looked for cracks in his opponent's defenses, trying to dart in off ties to create openings. There just weren't any to exploit. Sharshenbekov held on to the bitter end. Unfortunately for Woods and the US, Sharshenbekov lost via tech to Leri Abuladze (GEO), ending Woods' day.
It was a similar story for Malik Johnson (50 kg, MO). Facing off with Abdullah Toprak (TUR), frustration appeared around every corner. Toprak took a 3-0 lead but Johnson got a point back. He seemed engaged and into it. However, Toprak stayed in the pocket and was able to deflect any of Johnson's advances through the first period. In the second, an interesting sequenced took place as Johnson was able to snag a takedown and turn at the edge. Down 4-1, this would have put him in an excellent position to pull it out. The US challenged the initial step-out call. Had it went Johnson's way, the score should have read 5-3. Instead, it was 6-1, which is how the match would end. Russian tough guy Anzor Karagulov beat Toprak in the quarterfinals, eliminating Johnson and his bid for a trip to the podium.
Heavyweight prodigy Cohlton Schultz (CO) also won't earn his first World medal this year. The bushy-haired youth was leading 1-0 on a passive call before getting dumped over for four points by Yuri Nakazato (JPN). Schultz looked confident and strong in every exchange and seemed to be in on ties that could work for him. To Nakazato's credit, he defended well, displaying excellent balance whenever Schultz would bully in. The US wrestler was given another point in the second and down by only two, he was a move away from escaping with a first round win. There just wasn't enough time left and Nakazato stayed out of trouble long enough to get out of there with the 4-2 victory.
Davis is the only US Cadet going for bronze. The action starts up again at 10am EST on FLO. We will also have updates on Twitter and Facebook. Stay tuned!
Comments
comments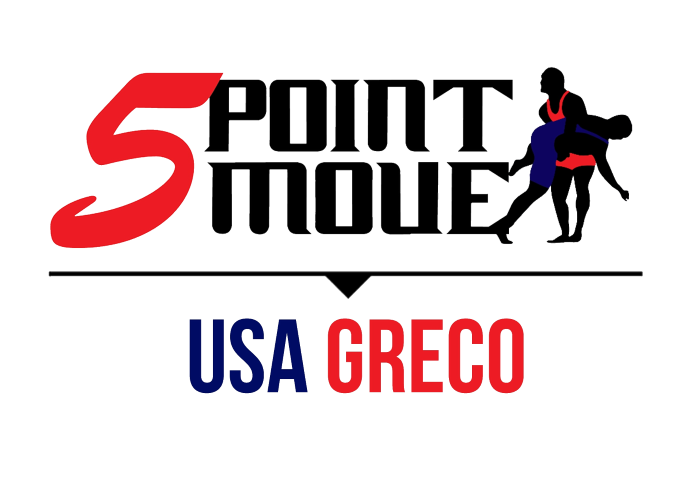 Notice
: Trying to get property 'term_id' of non-object in
/home/fivepointwp/webapps/fivepointwp/wp-content/themes/flex-mag/functions.php
on line
999