Alex Sancho (67 kg) is about to inject even more depth into the nation's deepest Greco program.
But before he does that, first comes basic.
Sancho, 24, is set to leave for Fort Leonard Wood, Missouri this month in effort to complete his Army basic training. And when that's over with, the Miami, Florida native will take his place in what is an already splendidly-crowded WCAP wrestling room.
The switch in environments comes on the heels of another solid season for Sancho. 2018 began with his departure from Northern Michigan University's Olympic Training Site (his original landing spot following high school) to Colorado Springs and the Olympic Training Center. His first tournament of the year, Cuba's Granma Cup, resulted in a fourth-place finish. A brief stay in Denmark for camp gave way to his next appearance a month later in New York City, where Sancho won the Bill Farrell Memorial for the second time in his career.
He followed that performance with a bronze up a weight class at the US Open but came back down to 67 for the World Team Trials and a finals rematch from 2017 against Ellis Coleman (Army/WCAP). Sancho took Match 1 of the series before Coleman swept the back-end pair to emerge victorious for the second year in a row.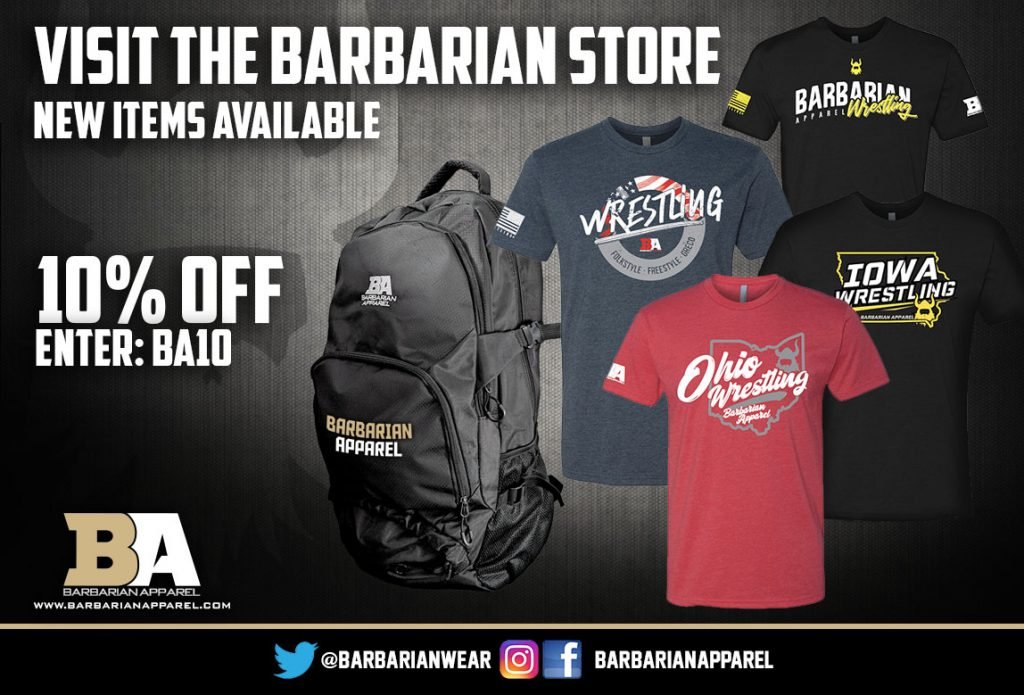 Sancho's competitive career has been a busy one ever since arriving in Marquette over half a decade ago. He made the Junior World Team in 2014, took second to Bryce Saddoris at the 2015 Trials, grabbed third at the '16 Olympic Trials, secured a spot on last year's U23 World Team, and then there are the runner-ups to Coleman at the past two Trials events. Mixed in are a gold from the Grand Prix Zagreb Open and a Tbilisi Grand Prix silver, respectively.
His activity level has remained constant. And despite NMU's recent resurgence, no one really batted an eye when Sancho decided to head out west to the Olympic Training Center. Sancho noted last winter that although the Northern room was full of talented bodies to work with, maybe it was time to move on. "I just want a change of scenery at this point and to get some looks from different partners," Sancho said at the time.
Now embarking on his second move within the calendar year, Sancho will be joining an Army World Class Athletes Program that is loaded, especially at the lighter weight classes. Dubbed the "Ninja Squad", WCAP athletes ranging from 55 to 67 kilos were responsible for three US National champs and one runner-up (Ildar Hafizov, 60 kg) this year. WCAP may offer other advantages for Sancho in terms of general resources and proximity (he gets to remain in Colorado Springs), but it's the personnel involved he is quick to mention as his primary attraction.
"Their training room is very good, they have a lot of athletes," Sancho says. "I like Coach Shon (Lewis), I like Coach Bruce (Robinson). They're willing to help me stay with my style, too."
One of the premier perks associated with the life of a WCAP Greco-Roman athlete comes down to finances. Unlike civilian wrestlers who are forced to scrape by on stipends, sponsorships (if they have them), and part-time jobs, competing for the Army offers the chance to earn an actual living while training on a full-time basis. Given that the majority of US Seniors are in their mid-20's, it is easy to see why money, or a lack thereof, begins to enter the equation. Athletes crave security in an otherwise financially insecure occupation. Most accept that such circumstances come with the territory. But with WCAP, it doesn't have to be that way, which Sancho cites as another determining factor regarding his decision.
"I'm going to be 25, I need money," he explains. "I have to pay rent, right? Money is a big concern, I need to have security. Plus, wrestling is my job with WCAP, so I think it's going to be a great fit for me."
As for basic training and the prospect of being away for the better part of five months, Sancho isn't all that concerned. The way he figures it, his physical conditioning is already superb. On top of that, because he has done little other than grind away in a wrestling room for the past six years, Sancho feels basic training will provide him with a prolonged breather that both his body and mind could use at the moment.
"It should be a breeze, just doing push-ups and sit-ups," he chuckles. "But it's going to be a good thing for me because it's pretty much a break from wrestling. That'll be nice. I just get to chill, do exercises, and work out."
But what about his return to action? Sancho is scheduled to rematriculate on the Senior circuit just as the domestic season starts ratcheting up. Assuming there is a Bill Farrell Memorial towards the end of March (still unconfirmed), he might be in line to enter that event. Then shortly thereafter will be the US Open, and of course, a World Team Trials to prepare for in earnest. A rest may do Sancho good, sure. But shouldn't he entertain the idea of "ring rust"?
Unsurprisingly, Sancho fails to demonstrate even an iota of pensivity when discussing the resumption of his career mid-season.
"When I come back I will have a stronger motivation to wrestle. It'll almost be time for the Open and I will start training again. It's not like I'm going to forget how to wrestle. It is still going to be the same. It'll suck being away from my girlfriend and mom, but they will see me when I come home for Christmas.
"I just want to get it over with. I want to wrestle, get paid, and not have to worry about anything."
Update: There will not be a Bill Farrell Memorial/NYAC Open in March; instead, the tournament will take place in November of 2019.
CLICK HERE TO DONATE TO THE USA GRECO-ROMAN PROGRAM
SUBSCRIBE TO THE FIVE POINT MOVE PODCAST
iTunes | Stitcher | Spreaker | Google Play Music | RSS
Notice
: Trying to get property 'term_id' of non-object in
/home/fivepointwp/webapps/fivepointwp/wp-content/themes/flex-mag/functions.php
on line
999