If it is starting to be "statement-making" time for the US Greco-Roman age-group competitors, the 2017 Cadet World Championships is serving its purpose.
Powered by surging prospect Cohlton Schultz (100 kg), Team USA opened up Day 1 in Athens, Greece on the strength of five victories by pin and six wins altogether. Schultz, the teenage sensation who was a Cadet World Team member last year and was on the Junior World Team this year to go along with his presence at this tournament, scored two straight falls to advance to tonight's semifinals. Talented first timers Lucas Byrd (50 kg) and Ridge Lovett (54 kg) are also still in the hunt potentially after putting together impressive performances in their own right. Washington's Mason Phillips (63 kg) picked up a win, as well, and returning Cadet World Teamer Malik Johnson (58 kg) wrestled a tough match that didn't go his way despite his eagerness to stay in the fight.
Schultz
It took Schultz a little bit to get going in his first bout of the morning versus 2017 Cadet Pan Am silver Edson Acuna Salazar. In fact, it was Salazar who jumped out in front with an early 2-0 advantage when the US wrestler conceded a takedown after coming loose on a front headlock attempt. But it was Schultz's front headlock that wound up playing a vital role in this match's outcome. The reset saw Schultz let Salazar in just in time to coax him by for a takedown and the criteria edge. Schultz went back to the front headlock again. It made sense. It's a good weapon in his arsenal, he had the height advantage and plus, Salazar wouldn't stop hunching over in the tie-ups.
:36 into the second period is when any of the drama and tension was finally wrung out. Schultz clamped on another front headlock using his right arm to secure the head. Salazar buckled and then came up. When he did, Schultz weaved in his left arm around back — what folkstylers refer to as a "cement mixer" — and then (practically) effortlessly flatted Salazar on his back. The fall arrived seconds later.
Kantemir Shibzukhov (RUS) wanted to make their quarterfinal match-up a grinding affair. He did his best to bottle up Schultz with underhooks and by engaging in several classical hips-out clinch positions. Shibzukhov also presented a much more rigid stature for the high schooler to deal with. As such, the action did not develop at a brisk rate. Shibzukhov was gifted a passivity point in the first period and Schultz was doing whatever he could to crowbar open any windows of opportunity. The playback was tactical, if not technical. Neither athlete offered much in the way of vulnerable positioning and it began to appear that unless Schultz really started taking some risks, he was going to find himself on the outside looking in for the remainder of the bout.
Schultz received a passivity point in the early stages of the second period and at the very least, this meant Shibzukhov was going to have to get some swings in. He did. With just under a minute left, Shibzukhov locked around Schultz and netted two on a correct throw, putting him back in front by two points. Only :24 remained when Schultz made a run for it. He had his right arm looped around Shibzukhov's head while holding the Russian's right wrist with his left hand. Beginning the motion with his hips out, Schultz sat through and hip-heisted Shibzukhov right over to his back for an improbable fall. The win sets Schultz up in the semifinals later on this evening, where he will face Seyedmojta Hosseini (IRI).
Byrd
In his opening bout, Byrd countered a throw attempt by Yordan Nedzhat (BUL) and landed on top for a quick two. That got the kinks out. From then on, Byrd was an impassioned stalker, plunging in underhooks while moving Nedzhat around the tarp. The next scoring sequence saw the Ohioan employ double underhooks and lower his level to drive Nedzhat out and to his back for four more points. Byrd's World Championships career was only 90 seconds old and it was already impressive. He capped his maiden voyage with a pin just before time expired in the second period and stood seemingly on the cusp of working with some momentum.
Sure enough, there was more to come. In the round of 16, Byrd faced off with Din Koshkar (KAZ) and earned two points soon into the first with a takedown and then tacked on another when he attempted a lift at the edge. Upon the reset, Koshkar twisted over an arm throw for a two-point correct throw to narrow the deficit. The Kazakhstan wrestler seized the lead with when he reached around back to pull Byrd over for two points. However, Byrd immediately reversed and parlayed the position into a gutwrench. A takedown with just seconds remaining in the first widened the margin to 8-4 heading into the conclusive frame.
Koshkar attempted an arm throw and scrambled around back to climb within two, but that was as close as he would get. One more arm throw attempt by Koshkar resulted in another takedown for Byrd, who eventually prevailed with a 10-6 victory, advancing him to the quarterfinals.
There he tangled with 2016 Cadet World bronze medalist Vladimir Zabeyvorota (RUS). Byrd fought hard in the tie-ups and went heavy on the head early. It was a solid approach and helped provide him with a 1-0 passivity-point lead. Byrd overreached in the pocket and found himself out of position, allowing Zabeyvorota to get behind for two. From there, the Russian locked elbow-to-elbow on a gutwrench, but couldn't rotate the turn. Back up they were and Zabeyvorota got behind Byrd again to widen his lead to 4-1 just as the first period drew to a close.
Byrd brought the fight to kick off the second and was able to secure a front headlock towards the edge he used to garner a step-out point. 4-2, Zabeyvorota. Byrd must have been feeling it. Because after he jogged back to the center, he gestured at Zabeyvorota to hurry up, waving him in like a slugger during a prizefight. Alas, it was Zabeyvorota who scored next, as he cascaded behind Byrd off an exchange. With time running out and still in this thing, Byrd picked up the pace and was trying to do what he could to get to the body, only Zabeyvorota wasn't willing to take any chances — so he backed up just enough on the line to get nabbed for fleeing, giving Byrd two points. Down 6-4, there weren't enough ticks on the clock for Byrd to close the gap any further and Zabeyvorota advanced to this evening's 50 kg semifinal.
Should Zabeyvorota prove successful versus Ken Matsui (JPN), Byrd will be alive in the repechage tomorrow.
Lovett
You have to give Lovett credit. He was not into the idea of wasting anyone's time once he stepped foot on the mat for his first bout against Turkey's Muhammed Acar. Lovett tried corkscrewing an arm throw immediately, though Acar eventually fought his way behind him for the takedown. He then proceeded to straddle lift Lovett over for four more and a whopping six-point advantage a mere :27 into the match. It didn't look very promising. Thing is, Lovett came right back out firing like nothing had happened, as if he had a clean slate. He wrenched himself inside of Acar's clutches and found a bodylock. Next, Lovett arched it over for four but he didn't stop there. Instead, he pounded Acar's back to the mat and held him in place for a stunning fall. Quite the way to introduce yourself to elite international competition.
The best part is, he wasn't done. In the round of 16, Lovett was back at it again, this time with Iran's Mohammad Hosseinvand as the victim. Hosseinvand grabbed the first (and only) passivity point of the contest and that…was…it. Holding double overhooks, Byrd hipped the Iranian over to his back and walked to the head to secure his second straight pin. Lovett, one of the country's undercover Greco-Roman age-group stars, began the World Championships 2-0 with two pins over quality opponents.
2017 Cadet European Championships gold medalist Beka Guruli (GEO) offered a different test, but one Lovett was prepared for. From a modified collar-and-elbow tie, Lovett pried open and dipped down with an incredibly slick duck-under to race behind for two points. He was relentless. Later in the first, Lovett was awarded a passivity point right before he dumped Guruli at the edge for another pair. Everything seemed to be on his side and even more so when Guruli stepped out to increase the American's lead to 6-0.
Points can go the other way in the blink of an eye and Guruli wasn't about to be dispatched of so easily. Another step-out for Lovett made it 7-0, but the tide shifted direction soon after. As soon as the two wrestlers set up for the restart, Guruli instantly twisted a headlock for four points. Lovett was already rising to his feet when he nearly hurled Guruli over for four himself, though the Georgian kept his feet as he went out of bounds. 8-4, Lovett. They were trading moves, each trying to one-up the other. Lovett came close on another bodylock only to have Guruli go with it and land with a headlock, giving him two. 8-7, Lovett, who was now forced to bridge out of bounds on his head to avoid being pinned.
There were only :20 left when Lovett latched onto a deep bodylock. By all appearances, it seemed like he had control and would soon be maneuvering Guruli either to his back or off the edge. But similar to Jesse Thielke's throw against (coincidentally) Georgian Revaz Lashki at the 2nd OG World Qualifier last year, Guruli went with the momentum and at the last available second, hipped over for his own throw going out of the circle. It was four more points for Guruli, who prevailed via an 11-8 score. An incredible match — no, an incredible three memorable matches for Lovett's first Worlds and at press time, he's still alive in the tournament — should Guruli get past Russia's German Doev later today.
Johnson & Phillips
Johnson certainly was not the beneficiary of any favorable officiating in his only match of the day against Mustafa Yildirim (TUR). A Yildirim arm throw attempt was snuffed out by Johnson, who held on to get behind for two before clamping around on a gutwrench and picking up two more. However, Turkey challenged and two went Yilidirm's way for a correct hold and the score was adjusted to 3-2. Johnson was bringing both pressure and attempts, but just couldn't penetrate Yildirim's defenses. He wasn't merely prowling, but actively trying to come forward. The problem lied in the fact that Yildirim was able to hold the center more often, forcing Johnson on the outside.
Virtually immediately into the second period, Johnson was nailed for passivity, giving Yildirim a 3-3 criteria edge. The pace was consistent, but with Johnson doing most of the heavy lifting. His wrists were constantly being locked up by his Turkish opponent. Even still, he was trying to create action, lowering in on high dives or simply clashing inside. Ultimately, the lanes Johnson was searching for never materialized, sending Yildirim onto the next round where he was defeated by Maxim Canter (MDA), thereby eliminating Johnson from further contention.
If there were any jitters for his first World Championships bout, Phillips sure didn't show it. Right away, Shintaro Yoshinaga (JPN) slinged Phillips's right arm over his shoulder for a throw. The American quickly locked around Yoshinaga's body and converted it for his own toss, promptly taking a 4-0 lead. Yoshinaga tried wrangling another limb soon after and once again, Phillips was there, this time with a straight bodylock for two points. He was cruising. Yoshinaga yielded two when he scampered behind Phillips at the edge, but the Washingtonian still held a 6-2 advantage at the break. He'd be adding on in a big way.
A minute into the second period, Phillips got in deep on a bodylock and collapsed Yoshinaga to the mat for another pair of points, though Phillips did give up two on a front headlock. But he reversed in an instant, exposing Yoshinaga in the process. A subsequent gutwrench ended it all together, sending Phillips on his way with an dominating 12-4 tech fall.
The next round delivered a frustrating ending despite Phillips getting off to another fast start. Shant Khachatryan (ARM) was looking to loop around a headlock as the two wrestlers ambled near the edge. Phillips then turned inside and hustled behind, locking around Khachatryan's waist and hurling him over for four. A minute into the period, Khachatryan netted two on a correct hold, but that was, unfortunately for the US, just the beginning. Two off of a takedown made it 4-4. A Phillips arm drag became loose, allowing Khachatryan to swoop behind for two more before he followed up with two consecutive gutwrenches. 10-4, Armenia, with another point added on due to a challenge lost by the US. It was all over shortly into the second frame, as Khachatryan picked up a step out to seal it at 12-4. Khachatryan fell to Artem Erokhin (RUS) in the next round to end Phillips's day.
The semifinals of the 2017 Cadet Greco-Roman World Championships get underway at 6:30pm in Athens (11:30am EST). Live streaming in the United States available on Trackwrestling.com. 
2017 Cadet Greco-Roman World Championships
TEAM USA DAY 1 RESULTS
50 kg: Lucas Byrd
WON Yordan Nedzhat (BUL) via fall (3:59)
WON Din Koshkar (KAZ) 10-6
LOSS Vladimir Zabeyvorota 6-4
*Awaiting results of semifinals
54 kg: Ridge Lovett
WON Muhammed Acar (TUR) via fall (1:04)
WON Mohammad Hosseinvand (IRI) via fall (1:20)
LOSS Beka Guruli (GEO) 12-8
*Awaiting results of semifinals
58 kg: Malik Johnson
LOSS Mustafa Yildirim (TUR) 3-3 (criteria)
63 kg: Mason Phillips
WON Shintaro Yoshinaga 12-4, TF
LOSS Shant Khachatryan (ARM) 12-4, TF
100 kg: Cohlton Schultz
WON Edson Acuna Salazar (MEX) via fall (2:43)
WON Kantemir Shibzukhov (RUS) via fall (3:40)
*In semifinals vs. Seyedmojta Hosseini (IRI)
SUBSCRIBE TO THE FIVE POINT MOVE PODCAST
iTunes | Stitcher | Spreaker | Google Play Music | RSS
Comments
comments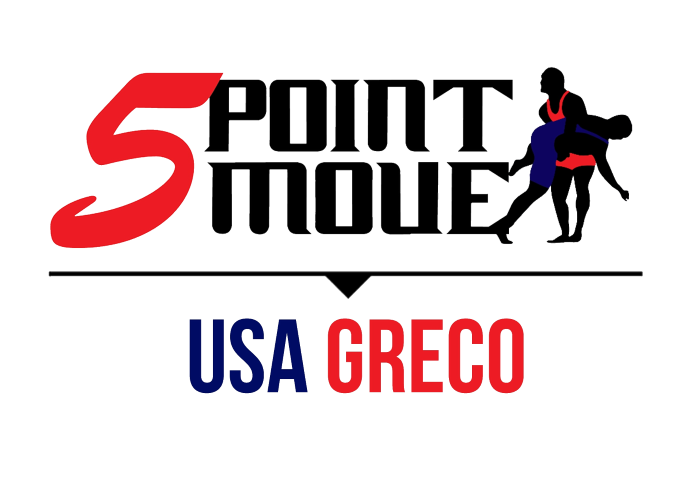 Notice
: Trying to get property 'term_id' of non-object in
/home/fivepointwp/webapps/fivepointwp/wp-content/themes/flex-mag/functions.php
on line
999