The United States is again in position to put athletes on the medal stand at the Matteo Pellicone Memorial following a morning session that saw more losses than wins but also offered encouraging signs of life for those involved.
Day 2 of the 2021 Matteo Pellicone Memorial began at 10:30am local time in Rome, Italy and aired live in the US on FLOWrestling.
At 77 kilograms, both two-time World Teamer Patrick Smith (Minnesota Storm, 5PM #1) and National Team member Peyton Walsh (Marines 5PM #9) both have a chance to earn bronze. In his lone bout thus far, Smith fitfully challenged '20 European Championships silver Zoltan Levai (HUN) throughout their intense quarterfinal showdown.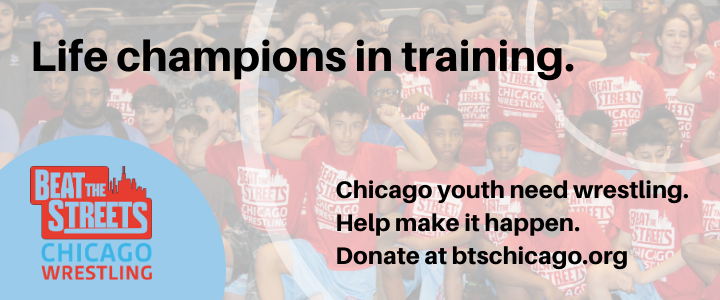 Energetic and pressurizing, Smith worked to compel Levai towards amenable ties for much of the early going, though Levai himself observed stout position and received the first passive/par terre opportunity. Smith defended the lock and returned to his feet no worse for wear. In the second, the tempo hadn't changed much — and Levai was curiously given the second par terre. Up 2-0, he once again came up empty from top PT. Smith was over the target, and his impassioned jousting prompted an application of the latest rule update.
With just over a minute remaining, Levai was finally dinged for passivity; no point comes with the third call but Smith did have a shot to take a criteria lead if he could net a turn. Unfortunately for the Minnesotan, Levai held strong both defending on the tarp and in the race to the finish for a 2-0 decision. Silver lining: Levai did advance to the final, pulling Smith back in for the bronze round where he will face '19 U23 World bronze Tamerlan Shadukaev of Kazakhstan.
Walsh wasn't thrilled with his performance in Nice earlier this winter. In that tournament, he had put up plenty of points with not much to show for it. He took no consolation in his scoring ability in the absence of victory. Friday in Italy brought forth a different state of mind, one might gather.
It was a "refuse to lose" proposition for Walsh in the quarters opposite Marciano Ali (PUR). The pair traded step-outs after a very brief feeling-out process. Appearing all sorts of motivated, Walsh measured the mini flurries in the tie-ups but was just off the mark on finding a handle. Passivity eventually rang in on Ali, and Walsh — who has improved significantly from par terre — cranked a turn for two and a 4-1 lead he carried into the break.
Ali had his own opportunity in the second frame. After getting his lock for a gut attempt, Walsh swiveled and reversed, coming away with another point that brought his lead back to three. There was no further scoring, allowing the Naval Academy grad to move on with a 5-2 triumph.
The ride crashed to a temporary halt in the semis. Walsh's antagonist, Yunus Basar (TUR), benefited from the passive chance and ran a succession of guts to force a first-period 8-0 stoppage. However, Walsh is still in play. Like Smith, he is not only going for bronze this afternoon, he too has a tough Kazakhstani opponent with which to contend  — the very familiar and well-decorated Ashkat Dilmukhamedov who dropped down to 77 from 80/82 for the Olympic Year.
Bunker
'19 World Team member Ray Bunker's (Marines) did not have a problem shaking off some rust. His first bout in 52 weeks went as well as one could have been hoped. Bunker brought the heat against Kaharman Kissymetov (KAZ) and it wasn't long before the Marine coaxed a step-out for a 1-0 advantage. The pace was heavy enough to where the mat official held onto the whistle. There was not a passive in the first, which meant Bunker entered the second clinging to the same 1-0 margin. Passivity did arrive in the second, on Kissymetov, but Bunker, despite his best efforts, could not secure his go-to. Even with the layoff, an adequate amount of gas in the tank propelled him forward through the remainder. 72 utilized a pooled bracket prior to the semifinal round, and Bunker was off and running with a 1-0 record.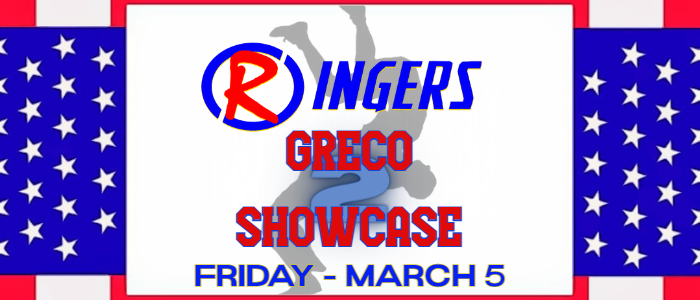 Bunker was perhaps not outgunned in the proceeding bout, although the opposition was a level above Kissymetov. Russia's Chingiz Labazanov, a World champ back in '14, is versatile in all phases and, still, owns a dominating top game — which greatly influenced the outcome in this one. Bunker, admirably, did not treat Labazanov with any special respect. He clashed, prowled, and prodded. Of course, Labazanov's position and stance integrity did not avail meaningful openings worth exploring, but the tempo was set until passivity — when the match, for all intents and purposes, was decided. From top PT, Labazanov locked just beneath Bunker's midsection and rattled off a pair of guts for a 5-0 lead.
A fire-breathing second period. Bunker, if he was wearing down it was difficult to tell. Labazonov on the other hand began having trouble coping with his adversary's methodology. Appropriately, Bunker was awarded a passivity point, but for the second match in a row was unable to make it count on the scoreboard. Back standing, and the Marine dialed it up in brief exchanges and tallied another point via step-out. That would be all, as it were, for Labazanov managed to avoid disruption the rest of the way to collect the 5-2 win.
The day ended for Bunker in Round 3 of the 72-kg pool. Against Hungarian Robert Fritsch, Bunker fell behind 6-0 after Fritsch converted on a pair of gutwrenches — and the match was over soon after. Bunker was clearly bothered by his left leg. At press time, the nature of his injury is unknown, but it is an unfortunate conclusion to what really was turning out to be a very solid outing, particularly considering the circumstances.
The 82 Crew
Three wrestlers — all of whom are qualified for the US Olympic Trials — competed at 82 kilograms: '18 World Team member/two-time US National champ RaVaughn Perkins (NYAC, 5PM #4 at 77 kg); two-time Olympian Ben Provisor (NYAC, 5PM #3 at 77 kg); and '20 Armed Forces champ Terrence Zaleski (Marines, 5PM #10 at 87 kg).
Perkins finished at 1-1 on the day. His initial foray — and it's early in the season — will very likely end up as one of the "Matches of the Year". The native Nebraskan was down 7-0 in the first period after Singh Gurapeet (IND) exploded from par terre with a gutwrench. But Perkins sent a clear message that he wasn't going out without a war. He had composed himself and darted off the ties, finding a clasp that gave way to a four-pointer. Then, as if the first salvo was incorrectly interpreted, Perkins aggressively sought another attempt that caused Gurapeet to moonwalk out of bounds. Gurapeet was immediately called for fleeing, tacking two more into Perkin's column, which all of the sudden was trimmed down to a one-point deficit.
To crack open the second, Gurapeet had a nice look at an arm throw — and the only reason why he couldn't convert was Perkins' scrambling ability. Gurapeet had missed out on any chance at exposure but levered the arm and appeared awfully close to swooping around back. Perkins, in fluid motion, hip-heisted and reversed, and received takedown points. More importantly, the lead was all his for the first time in the bout. A reset. Then, an odd entanglement. As Gurapeet tried to wrap the body, Perkins weaved both of his arms underneath Gurapeet's right, arching and sitting through the action. Gurapeet had no choice but to go over and expose. The sequence doled out four more for Perkins, who had surged ahead 12-7.
But — it almost all nearly unraveled. Only :10 hung on the clock when Gurapeet cleared and zeroed in on a high dive. He achieved his clasp and arched Perkins backward. There was no doubt as to the haul. It was an instant four. The only question, and one that was answered quickly, was whether or not Perkins would avoid being pinned. He did, and when the whistle blew both wrestlers absorbed a few extra seconds to rest prior to engaging in the post-match rituals.
Too often, bouts subsequent to thrilling wins are accompanied by a letdown. Such was the case for Perkins in the quarterfinal. Tamas Levai (HUN) owned a 5-0 (passivity plus two guts) lead on Perkins heading into the second period. The pattern repeated itself in the second, as Levai didn't let the next passive go to waste by securing a lift that cut the string at 11-0. Levai was ousted in the semis by Adlan Akiev (RUS), thus eliminating Perkins from a potential run towards bronze.
Provisor & Zaleski
Not the smoothest day at the office for either athlete. Provisor faced off with '18 World silver Emrah Kus (TUR) and fell 7-0 (first-period reverse lift, second-period takedown). Kus was then downed by teammate Salih Aydin in the quarterfinal. Zaleski was defeated by elder statesmen Laszlo Szabo (HUN) after holding a 1-0 lead into the second. Szabo, a World bronze in '16, scored on a step-out and was then gifted passivity/PT, where he gutted Zaleski out to the tune of an 10-1 tech. Szabo fell in the quarters to end Zaleski's tournament.
The medal round begins at 6:00pm local time in Rome, Italy (12:00pm EST) and streams live on FLOWrestling. 
2021 Matteo Pellicone Memorial
March 4-5 — Rome, ITA
DAY 2 TEAM USA RESULTS
72 kg
Ray Bunker (Marines)
WON Kaharman Kissymetov (KAZ) 2-0
LOSS Cingiz Labazanov (RUS) 7-2
LOSS Robert Frisch (HUN) 6-0, inj. default
77 kg
Patrick Smith (Minnesota Storm)
LOSS Zoltan Levai (HUN) 2-0
Peyton Walsh (Marines)
WON Marciano Ali (PUR) 5-2
LOSS Yunus Basar (TUR) 8-0, TF
82 kg
RaVaughn Perkins (NYAC)
WON Singh Gurpeet (IND) 12-11
LOSS Tamas Levai (HUN) 11-0, TF
Ben Provisor (NYAC)
LOSS Emrah Kus (TUR) 7-0
Terrence Zaleski (Marines)
LOSS Laszlo Szabo (HUN) 10-1, TF




Listen to "5PM45: Chatting with Dennis Hall and Max Nowry" on Spreaker.
Listen to "5PM44: Michael Hooker and Toby Erickson join the show" on Spreaker.
Listen to "5PM43: Christmas Time with Millersville's Kerry Regner" on Spreaker.
SUBSCRIBE TO THE FIVE POINT MOVE PODCAST
iTunes | Stitcher | Spreaker | Google Play Music
Notice
: Trying to get property 'term_id' of non-object in
/home/fivepointwp/webapps/fivepointwp/wp-content/themes/flex-mag/functions.php
on line
999