Yesterday, Barrett Stanghill (85 kg, Minnesota Storm) was one of seven United States Greco-Roman wrestlers to participate in a special one-off dual meet in Belarus. The whole thing was out of the ordinary. Set aside the dual format for a second, which obviously, isn't offered too often for the Americans nowadays. The event on Saturday was not held in a gym or arena, but a community center. In the evenings, it's a nightclub. The dancers looked more like they came out of central casting for an episode of The Sopranos rather than some local cheerleading studio. Fans? US National Team head coach Matt Lindland estimated there were around 700 of them, all packed in matside and up on the balcony. They were waving flags, both Belarusian and US, they were cheering, they were rowdy. They wanted to be heard.
Stanghill wanted to be heard, too.
The 23-year-old Stanghill flew over to Belarus last weekend in preparation for next week's U23 World Championships, set to begin November 21st in Bydgoszcz, Poland. Ever since he touched down in Eastern Europe seven days ago, the schedule has been a busy one. Training, recovering, traveling, competing, and now, more training, what with the biggest tournament of his life now firmly on the horizon.
At the dual meet on Saturday, Stanghill earned himself a grinding win over Andrey Mikailovsky (BLR) that served as more than just an opportunity to compete in what was an altogether unusual atmosphere. It was also a sort of litmus test leading up to what is awaiting him in Poland. The competition at the Worlds may present its differences, but for an athlete like Stanghill who likes to keep busy, just getting out there, if only for one match, has its benefits. He can get the fire going, switch into battle mode, and feel for where any adjustments might come in handy. That he got his hand raised at the end, mattered, too. Naturally.
Given the uniqueness yesterday's proceedings offered along with the fact that Stanghill is gearing up for a shot at a World medal right around the corner, we decided to get a quick word with him before crunch time fully settles in next week.
Barrett Stanghill — 85 kg, Minnesota Storm
On the atmosphere inside the venue
"It was sweet. Obviously, I haven't really participated in duals before. In high school, we didn't do duals because it was a super small school, so we would have quads, and up at Northern we didn't. So this was really the first time I got the chance to be involved in a dual and it was great. It was in a nightclub and they hyped it up, they had videos, pictures of Coach (Matt) Lindland, all of us, and other team photos, and everyone in the crowd had a Belarus flag and an American flag. Everyone was right there, it was awesome. They even had an upper deck where it seemed like the more important people were (laughs). But it was awesome."
On using the dual as preparation for the World Championships
"I think for me, it just kind of gauged where I was at in terms of conditioning and it really showed me that I need to score on my feet. The passivity points came, but there were definitely opportunities to score and I talked to Coach Lindland about scoring more. But really, it's just about fine-tuning stuff and feeling good. It was kind of a pretty big confidence booster for me to wrestle at an overseas event like this and get the win, so it felt good."
On what earning a win at Saturday's dual means in terms of confidence heading into next week
"It's a huge confidence boost. On the whole ride back, I was just thinking about how it is more of a reality now. Like you were saying before, this is the biggest tournament of my life coming up, and it does kind of freak you out. But to get that win kind of relaxed me, like, Alright, you've got it. Keep going but don't freak out, because you're in it with those guys."
CLICK HERE TO DONATE TO THE USA GRECO-ROMAN PROGRAM
SUBSCRIBE TO THE FIVE POINT MOVE PODCAST
iTunes | Stitcher | Spreaker | Google Play Music | RSS
Comments
comments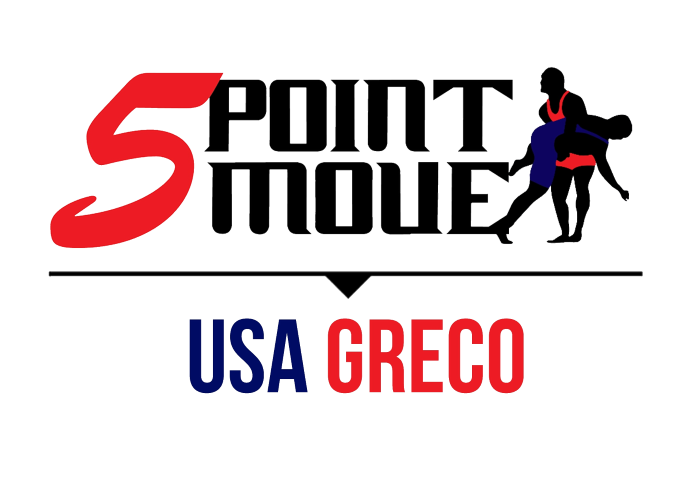 Notice
: Trying to get property 'term_id' of non-object in
/home/fivepointwp/webapps/fivepointwp/wp-content/themes/flex-mag/functions.php
on line
999